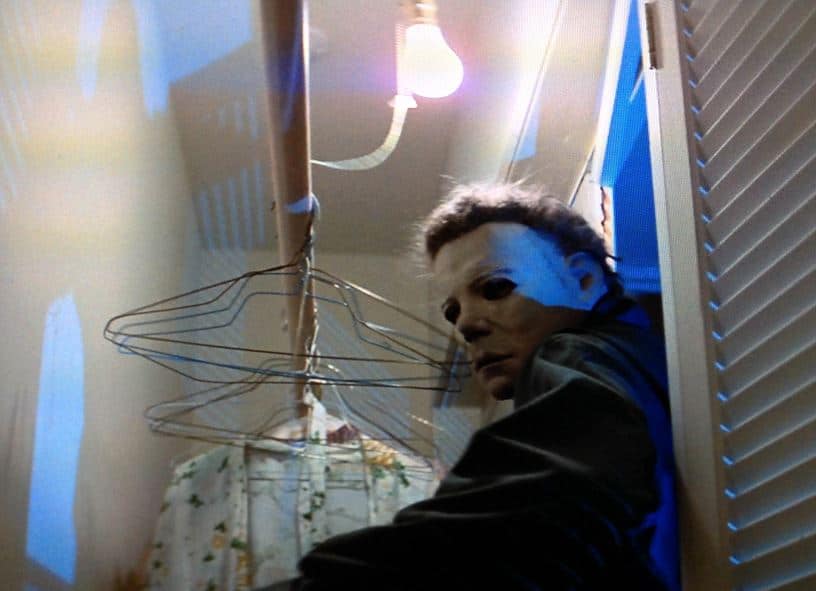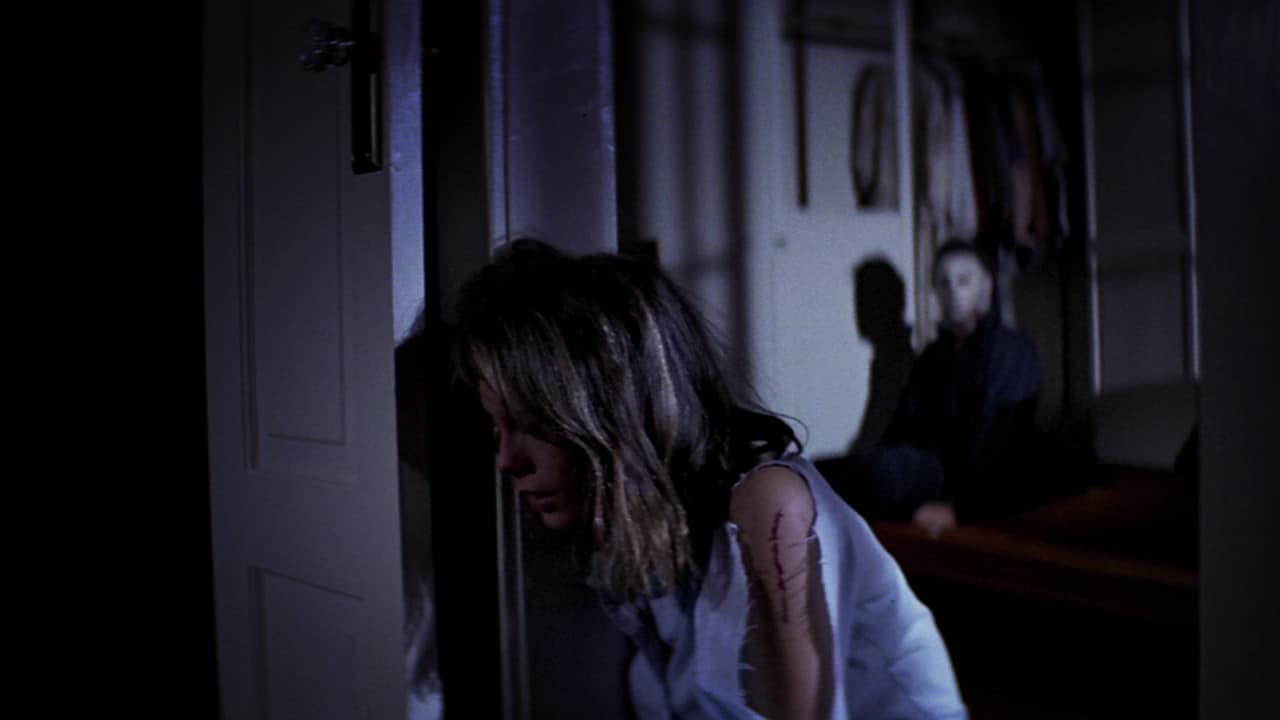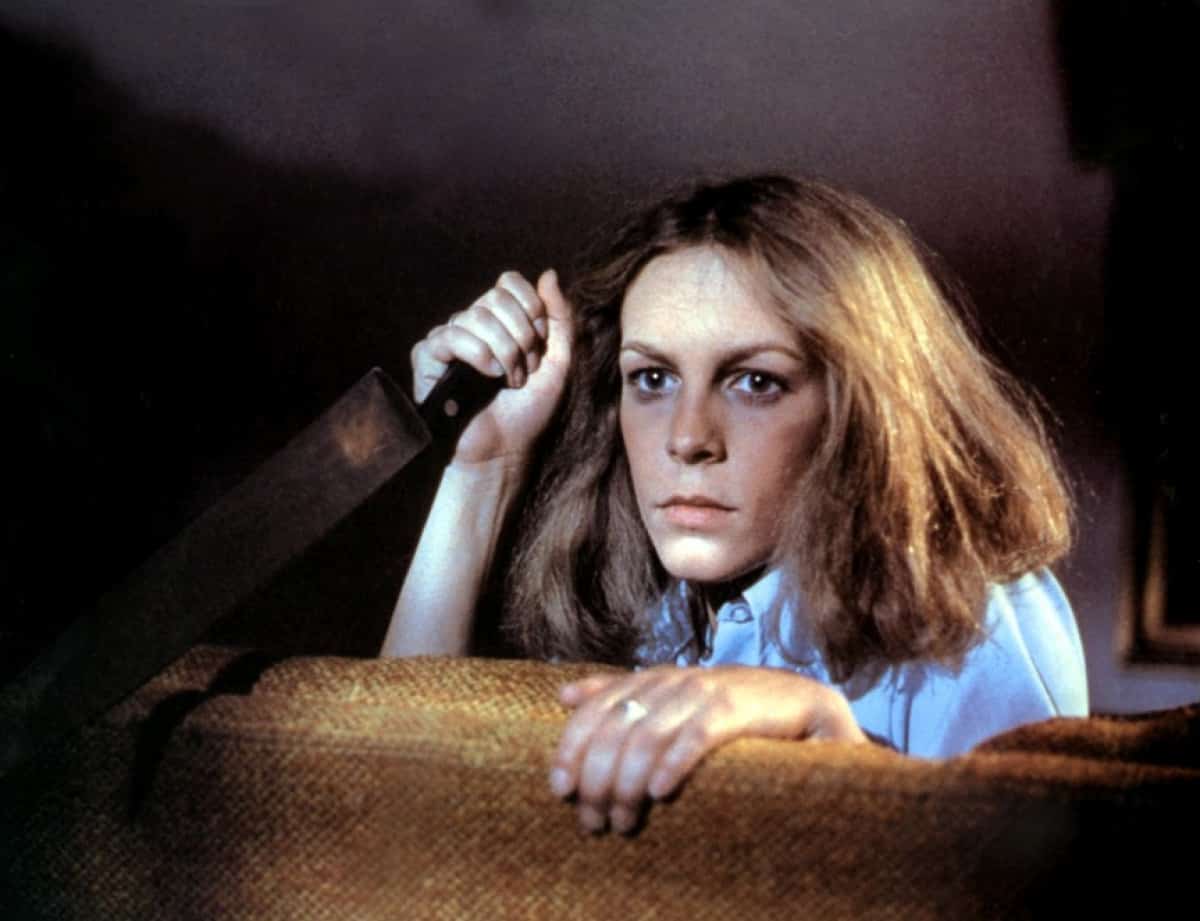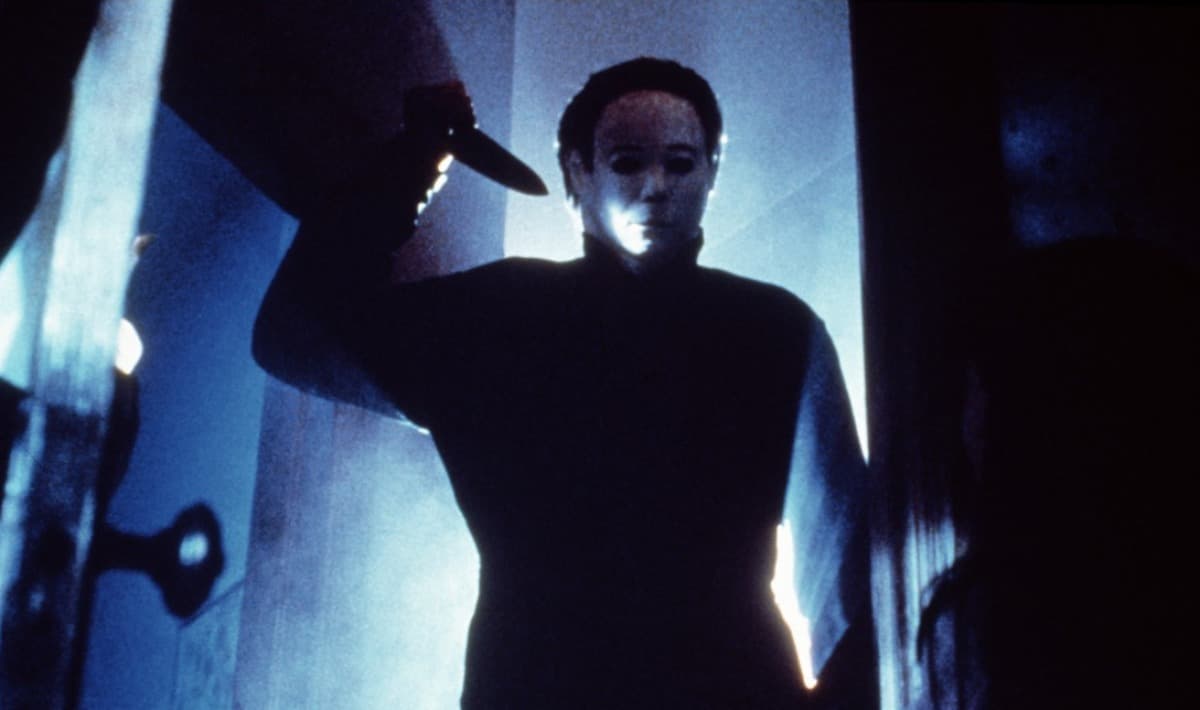 Synopsis: 15 years after stabbing his sister to death, Mike Myers escapes from an asylum and returns to Haddonfield where he begins to stalk a young woman named Laurie, and her friends.
Director: John Carpenter
Runtime: 91 minutes
MPAA Rating: R
IMDb: 7.9/10  Rotten Tomatoes: 94%
Netflix (US): No
Jump Scares: 13 (2 Major, 11 Minor)
Jump Scare Rating: Quite tense and suspenseful throughout however there is only a couple of truly notable jump scares, one at 53 minutes and the other at 76 minutes.

WARNING: The jump scare descriptions listed below may contain minor spoilers
Show Descriptions
Jump Scare Times
9:59 – Mike Myers climbs onto a car roof.
10:08 – A hand reaches through a window to grab lady.
10:31 – A hand smashes through car window.
13:47 – A silhouette watches Laurie walk away from the house.
17:18 – Tommy runs into Myers while at school.
25:09 – Laurie runs into Sheriff Brackett.
38:18 – A window smashes.
50:50 – Myers steps out from a car.
53:35 – Myers appears behind Annie in the car. [Video]
1:03:13 – A shadow crosses the bed while Lynda and Bob are in it.
1:05:16 – Bob opens door and is attacked by Myers.
1:16:06 – Dead Bob swings upside down from a door frame. [Video]
1:20:06 – Myers pops up from behind a sofa.
(Major scares in bold)
Download a .srt file of the jump scares in Halloween [more info].