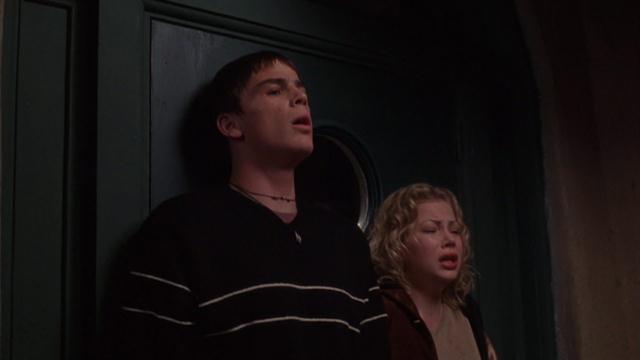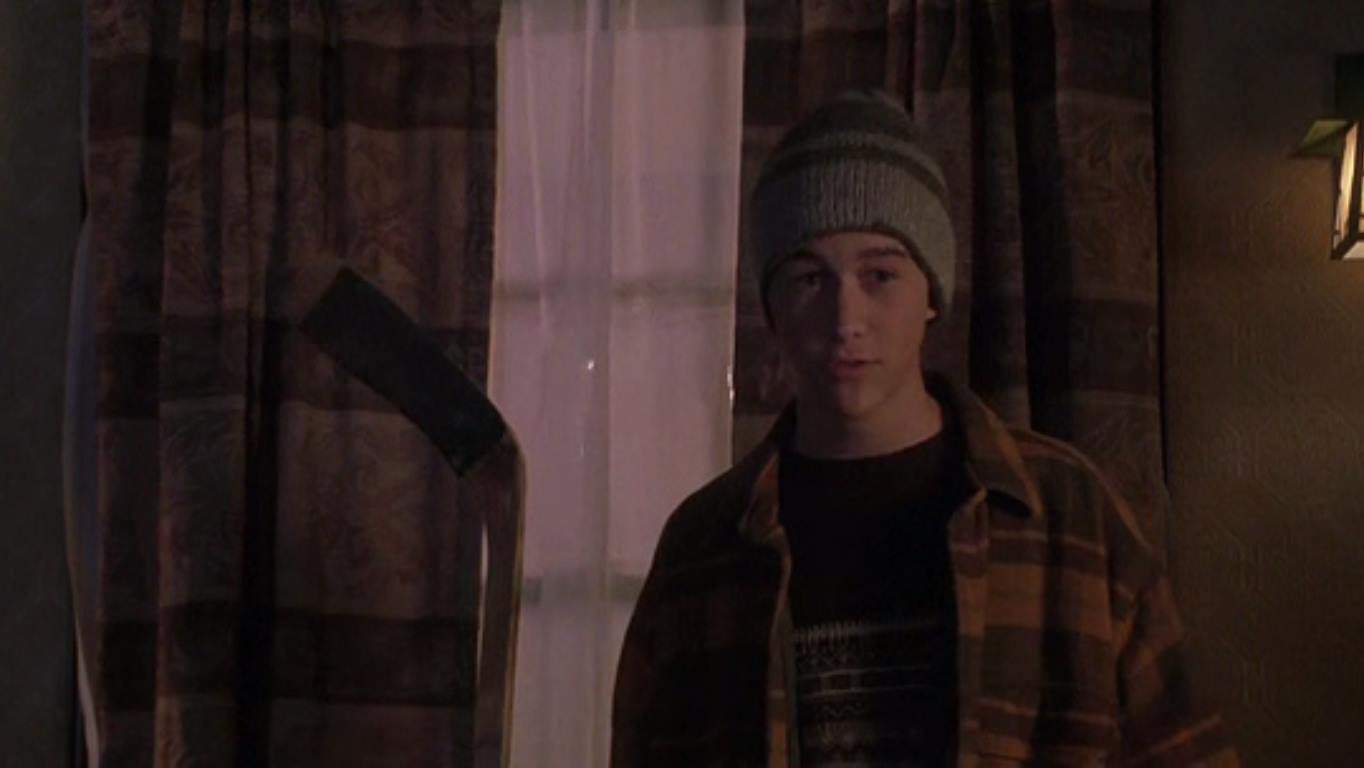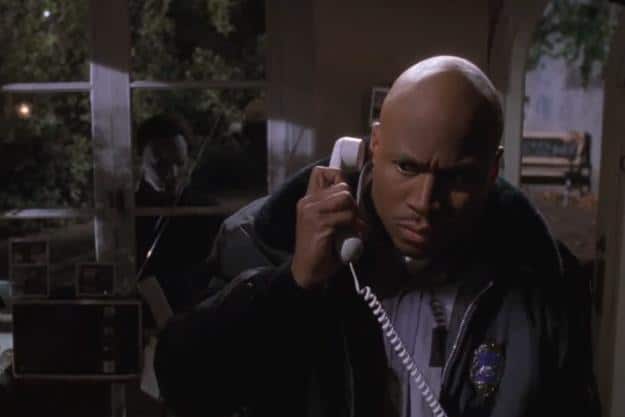 Synopsis: Twenty years after surviving the events of the original Halloween film, Laurie Strode must once again confront Michael Myers.
Director: Steve Miner
Runtime: 86 minutes
MPAA Rating: R
IMDb: 5.6/10  Rotten Tomatoes: 51%
Netflix (US): No
Jump Scares:  16 (2 major, 14 minor)
Jump Scare Rating: Numerous jump scares however the vast majority are of the "fake-out" variety where a character is surprised by a friendly person rather than a genuine threat.


WARNING: The jump scare descriptions listed below may contain minor spoilers
Show Descriptions
Jump Scare Times
1:51 – Marion runs into Jimmy who is wearing a mask.
7:31 – The camera cuts to the body of Jimmy who who has an ice skate attached to his face.
7:41 – Marion opens a door and the body of Jimmy's friend falls on top of her.
14:01 – Laurie dreams of Myers breaking through a closet wall to get to her.
21:23 – A hand comes out from underneath the toilet cubicle door to grab a lady's bag.
25:48 – Ronny is surprised by some students while on the phone. [Video]
27:31 – Some kids in Halloween costumes run past Laurie, startling her.
30:21 – Some kids bang on the window beside Laurie which again startles her.
36:24 – John surprises Molly while she is walking through the dimly lit basement. [Video]
41:06 – Laurie turns around and walks into Norma.
47:05 – Laurie opens her eyes and Will is suddenly standing right in front of her.
55:47 – Laurie opens the door and is surprised to see Ronny standing right there.
58:12 – After retrieving the corkscrew, Charlie turns around and Myers is standing right in front of him.
1:03:00 – Myers jumps out of the bushes and grabs Molly.
1:07:05 – Myers suddenly grabs a door-handle and starts hacking at the door with a knife.
1:14:38 – A bloodied Ronny leaps out and grabs Laurie as she is about to finish off Myers.
(Major scares in bold)
Download a .srt file of the jump scares in Halloween H20: 20 Years Later [more info].