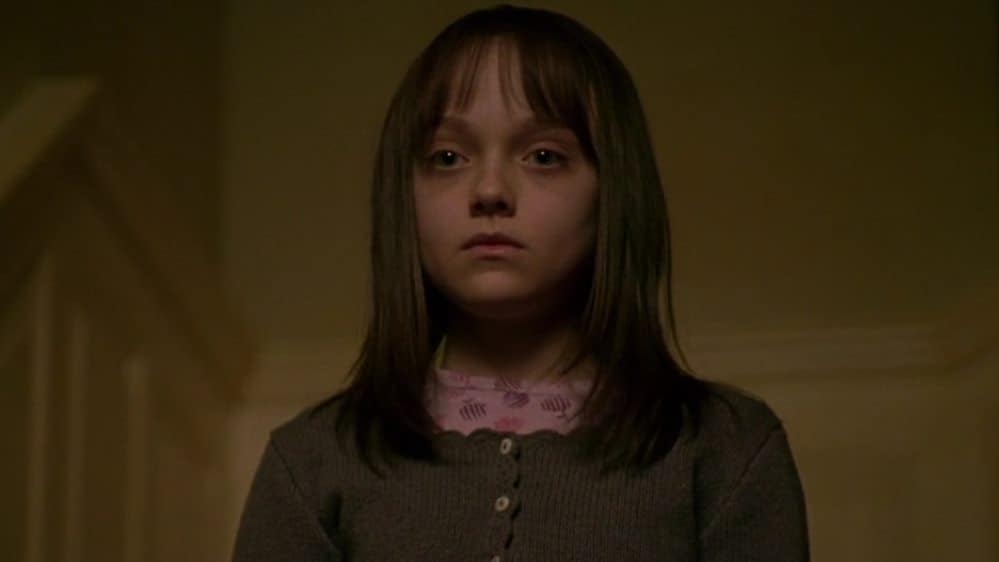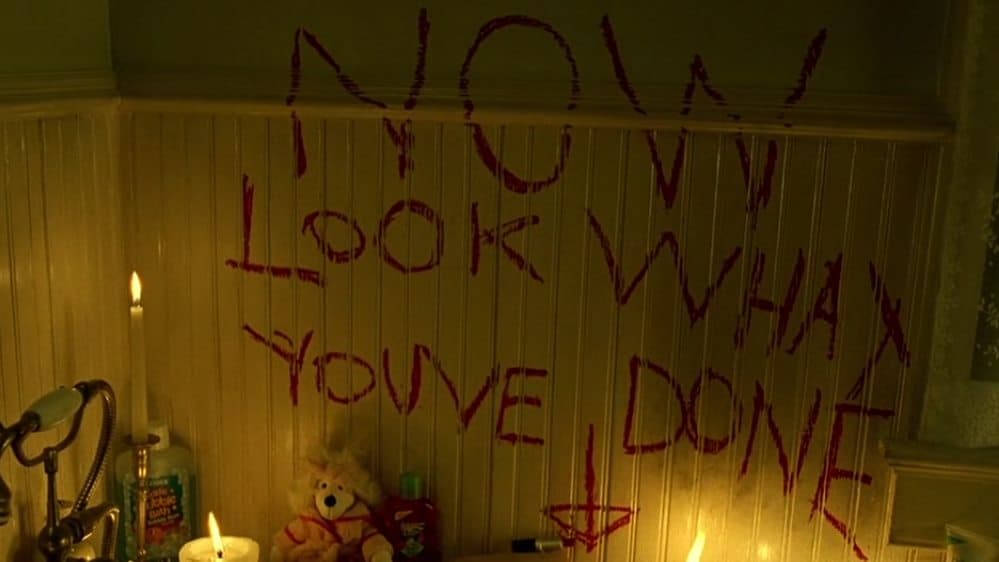 See below for the exact times and descriptions of the 16 jump scares in Hide and Seek, which has a jump scare rating of 3.5.
Jump Scare Rating: Numerous jump scares which are often accompanied by a sound effect in an effort to enhance them. Most of the scares are quite predictable and lack any real impact.


Synopsis: After his wife's death, psychologist David Callaway and his daughter Emily start a new life in the country where Emily becomes increasingly attached to an imaginary friend called Charlie.
Contributor: Anthony Wilson contributed all the information on this page (Sign up now to become a contributor too! Learn more)
Director: John Polson
Runtime: 101 minutes
WARNING: The jump scare descriptions listed below may contain minor spoilers

Jump Scare Times
00:04:53 – David has a brief flashback which causes him to wake up.
00:14:50 – A cat jumps out of the closet.
00:32:26 – Emily shows Amy her doll, which now has a mutilated face.
00:41:01 – Accompanied by a "jump scare" sound effect, the lights turn off.
00:41:38 – There is a loud bang as the generator kicks back on.
00:48:20 – David pulls a dead cat out of the bath.
01:05:56 – Elizabeth opens the closet and screams as she sees something.
01:12:53 – There is a bang on the door.
01:14:28 – The camera pans around David to reveal Stephen standing behind him.
01:15:55 – David parts the curtain and sees Stephen standing outside.
01:21:28 – Accompanied by a "jump scare" sound effect, the lights turn off.
01:22:56 – The sheriff closes the closet door and is attacked by David.
01:26:32 – David surprises Katherine.
01:28:16 – The seemingly dead sheriff suddenly grabs Elizabeth's arm.
01:33:09 – David shines the torch on Katherine and calls her name.
01:35:10 – David turns the torch back on and Katherine is standing in front of him holding a gun.
Watch with subtitles that warn you about jump scares! Download the .srt file of the jump scares in Hide and Seek. [More info]
Report inaccurate data: Contact us with the URL of this page and a description of what data is inaccurate. We'll work to get it fixed!