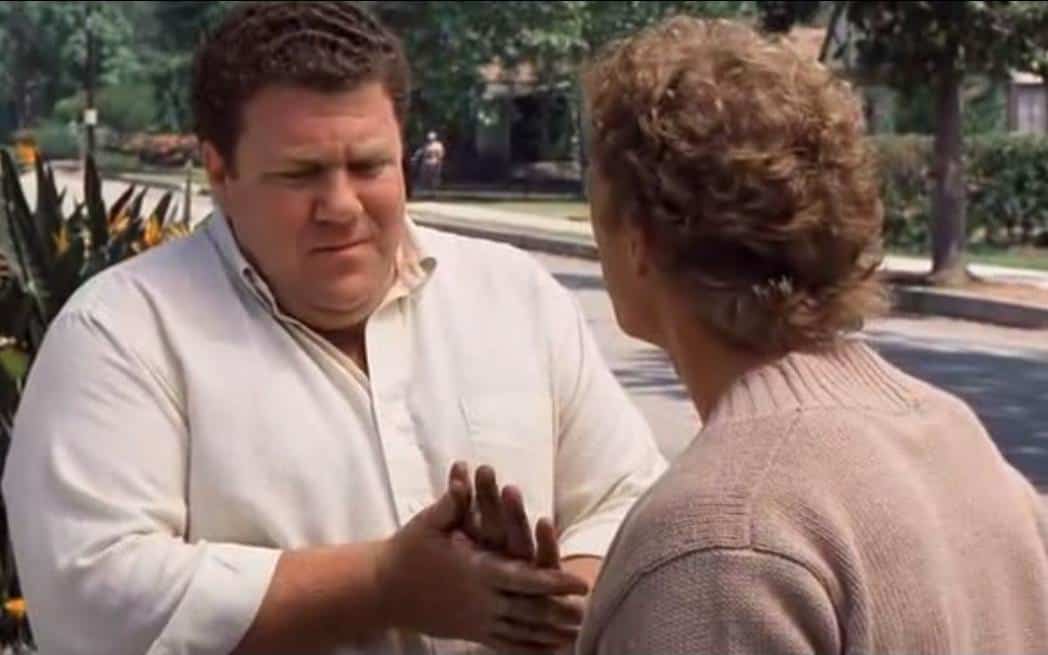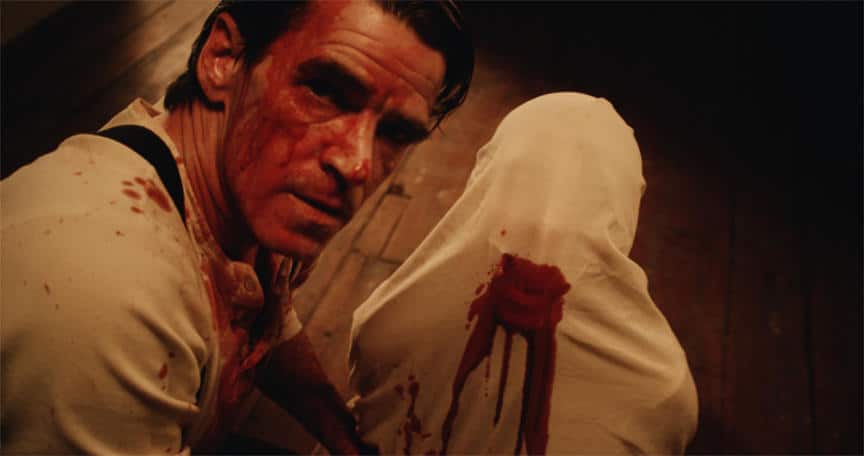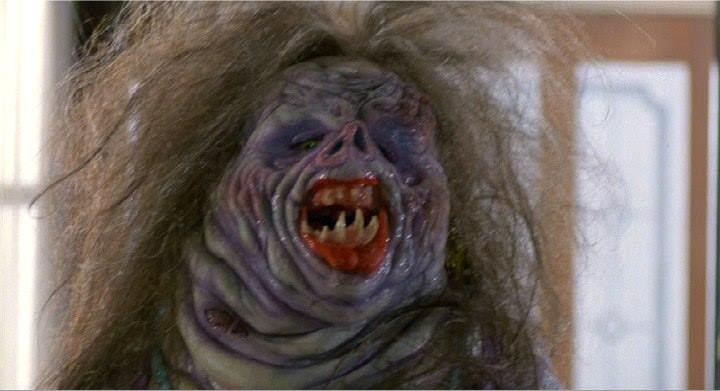 Synopsis: Author Roger Cobb moves into a house he has inherited from his aunt who has recently committed suicide. He soon discovers the house is haunted and the strange occurrences may be linked to his time as a solider in Vietnam.
Director: Steve Miner
Runtime: 93 minutes
MPAA Rating: R
IMDb: 6.2/10  Rotten Tomatoes: 50%
Netflix (US): No
Jump Scares:  11 (0 major, 11 minor)
Jump Scare Rating: Numerous jump scares however the campy nature of the film makes them less scary than they might otherwise have been.


WARNING: The jump scare descriptions listed below may contain minor spoilers
Show Descriptions
Jump Scare Times
4:44 – Jim sees Mrs Hooper hanging from the ceiling.
11:09 – During a dream Roger is having, an arm comes up out of the ground beside a child.
29:13 – Roger opens a closet door and a monster attacks him.
33:33 – Harold appears by the door of Roger's room.
45:42 – Sandy bends down to pick a bullet up off the floor, when she stands up she has been replaced by a monster.
1:09:54 – Roger opens the closet door and the monster is there.
1:15:49 – A tentacle comes out of the medicine cabinet hole and attacks Roger.
1:18:11 – A flying skeletal monster jumps out at Roger.
1:18:33 – The flying monster attacks Roger once more.
1:21:35 – Roger opens the front door and the skeleton of Big Ben is standing there.
1:24:48 – Big Ben comes out of a doorway and attacks Roger.
Download a .srt file of the jump scares in House [more info].