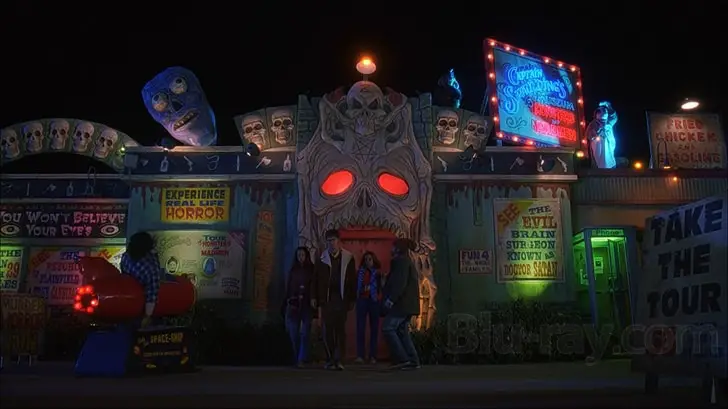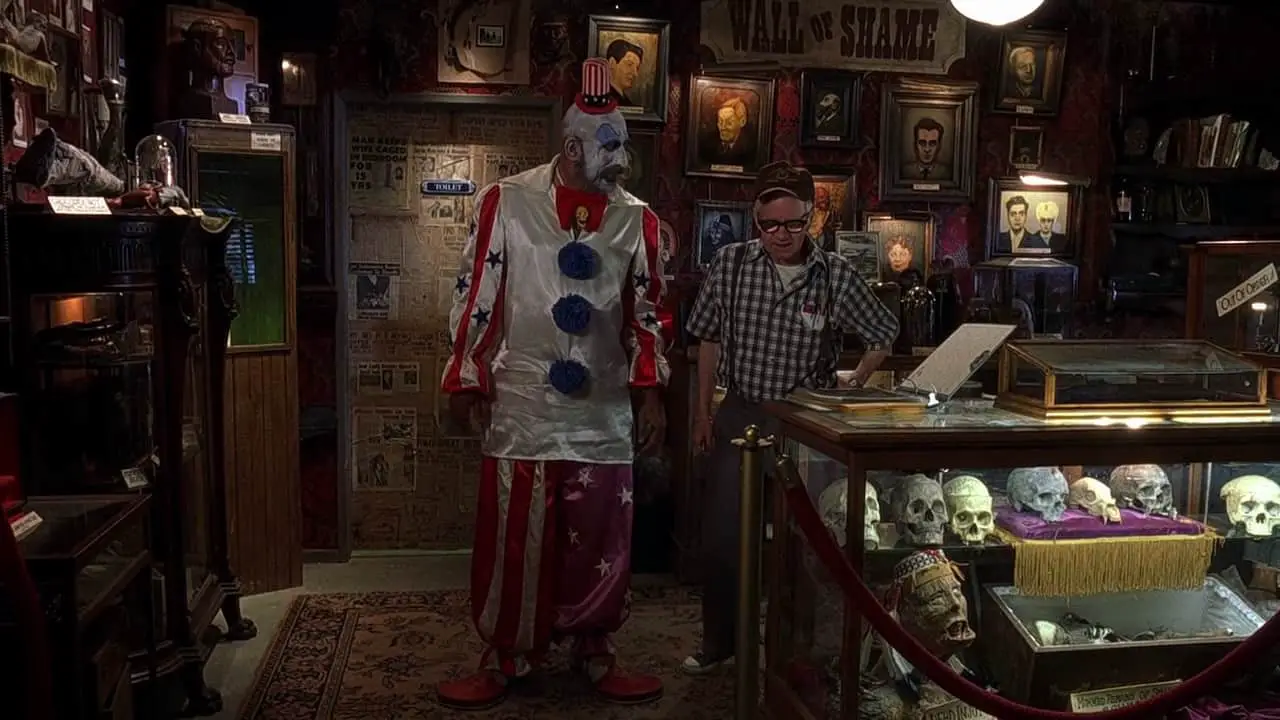 Synopsis: A group of two couples enter a house where evil
Director: Rob Zombie

Runtime: 89 min

MPAA Rating: R

IMDb: 6.0/10  Rotten Tomatoes: 19%

Netflix (US): No

Jump Scares: 6 (0 major, 6 minor)

Jump Scare Rating: Nothing too frightening in terms of jump scares, yet the film contains a lot of disturbing imagery.

WARNING: The jump scare descriptions listed below may contain minor spoilers
Show Descriptions
Jump Scare Times
23:05 – Baby jumps at Bill from behind.
23:58 – The group in the car turn on the car's headlights revealing a man in front of the car.
48:42 – In one of the unusual dream-like parts of the film, a character jumps out at the camera.
50:51 – Denise begins walking out the room when Otis jumps at her from behind.
1:13:37 – An old man approaches Denise so she rotates to see another man behind at her.
1:16:29 – When the doors suddenly close, Denise begins to look around the room when one of the monsters comes at her from behind.
Download a .srt file of the jump scares in House of 1000 Corpses [more info].