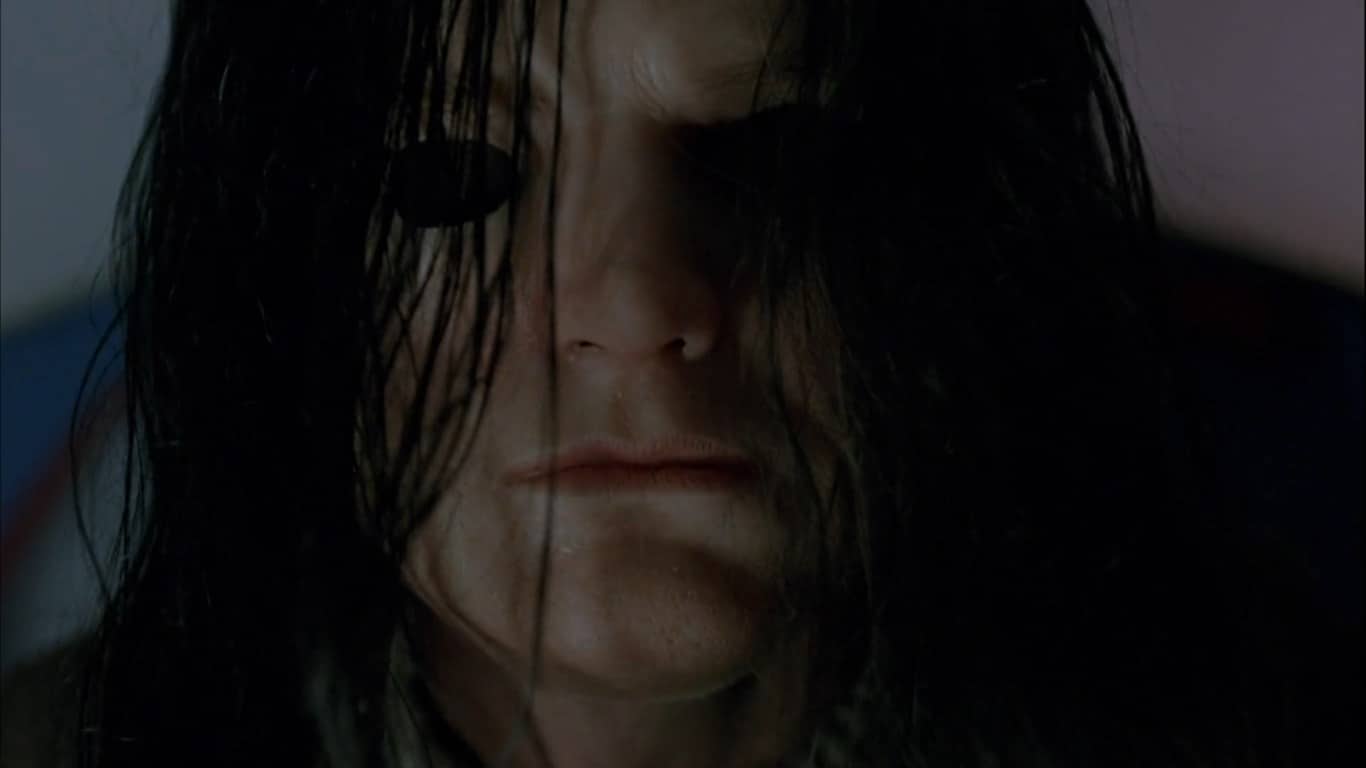 Synopsis: A group of teens stumble across a small town where the only attraction appears to be a large wax museum.
Director: Jaume Collet-Serra
Runtime: 108 minutes
MPAA Rating: R
IMDb: 5.3/10  Rotten Tomatoes: 25%
Netflix (US): No
Tags: High Jump Scare, Slasher
Jump Scares: 16 (4 major, 12 minor)
Jump Scare Rating: House of Wax is full of jump scares especially in the second half and although many are not scary, the frequent use of a jump scare sound effect makes for some quite startling scares.


WARNING: The jump scare descriptions listed below may contain minor spoilers
Show Descriptions
Jump Scare Times
17:15 – A sound effect plays during a tense scene (although nothing scary happens on screen).
19:08 – Wade startles Carly from behind and a sound effect plays.
20:56 – Carly suddenly falls down a bank and into a pit.
36:32 – Wade bends down to touch what he thinks is a wax dog sculpture but it turns out to be a real dog that barks at him before running away.
37:50 – Carly cleans the mirror and in the reflection sees a man watching her.
39:50 – Carly hears a knocking noise and turns around to see the deformed wax figure of a housekeeper standing right in front of her.
51:56 – Carly turns the headlights on to reveal Bo standing in front of the car.
56:40 – Carly breaks an arm off one of the wax figures.
58:38 – Bo grabs Carly.
1:10:27 – A wax figure appears at the window startling Nick;
1:13:36 – Paige turns the light on to reveal Vincent looming over her.
1:15:14 – Paige is stabbed in the foot as a blade comes up through the metal grate she is walking across.
1:16:31 – Vincent opens the car door.
1:16:58 – Vincent throws a spike at Paige.
1:32:03 – Nick grabs Carly as she walks up the stairs.
1:39:44 – A knife blade comes through the wall near Carly.
(Major scares in bold)
Download a .srt file of the jump scares in House of Wax [more info].