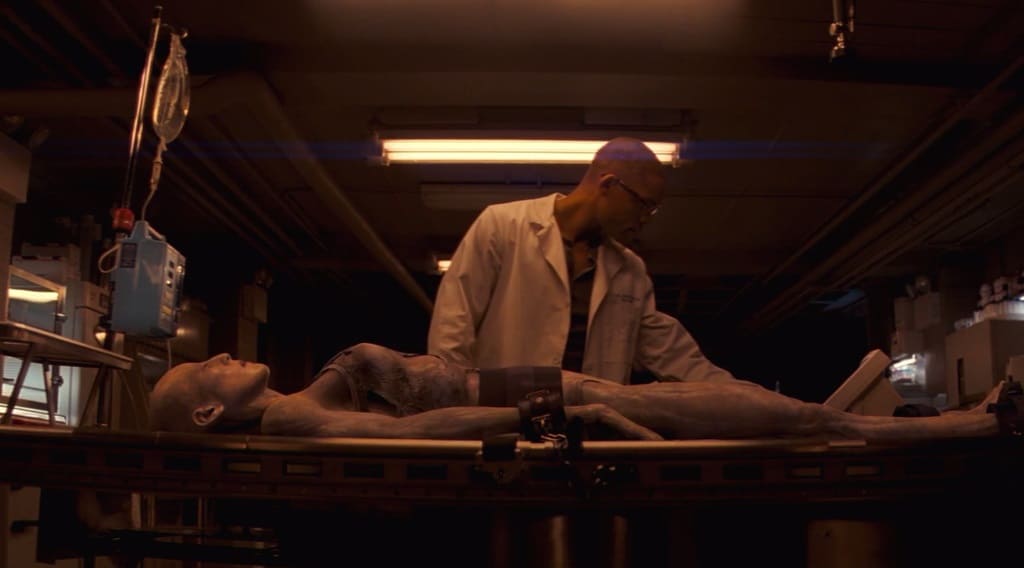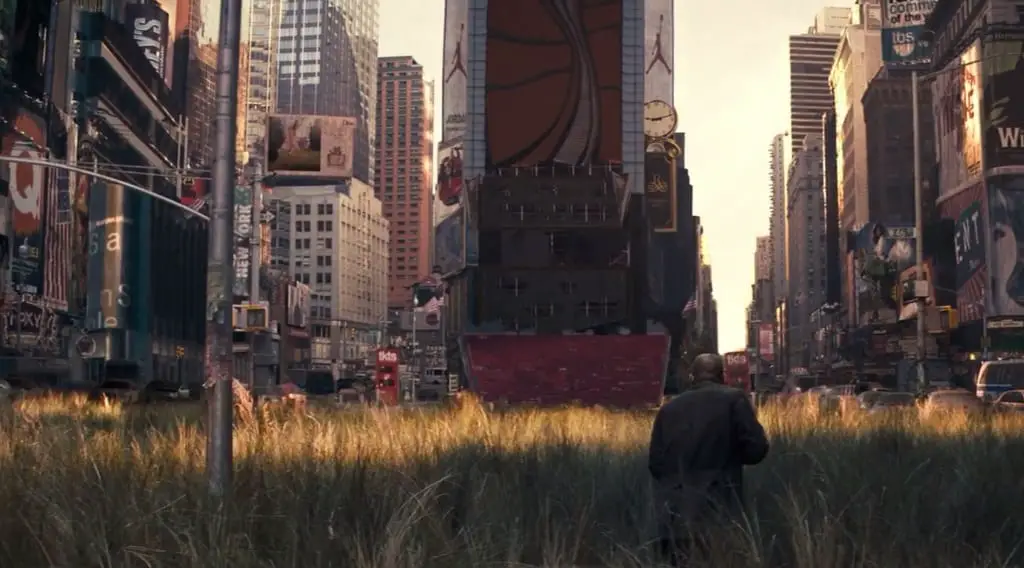 Synopsis: US Army virologist Robert Neville struggles to survive in the ruins of New York City after a man-made virus has turned much of the population into blood-thirsty nocturnal creatures known as "Darkseekers".
Director: Francis Lawrence
Runtime: 101 minutes
MPAA Rating: PG-13
IMDb: 7.2/10  Rotten Tomatoes: 70%
Netflix (US): No
Jump Scares:  9 (2 major, 7 minor)
Jump Scare Rating: Some well crafted jump scares, particularly in the first half hour.

WARNING: The jump scare descriptions listed below may contain minor spoilers
Show Descriptions
Jump Scare Times
4:06 – A deer runs in front of Robert's car.
6:59 – As Robert is about to shoot a deer, a lion suddenly pounces on it. [Video]
15:14 – During a flashback, an infected person suddenly lunges at the car window while Robert and his wife are talking. [Video]
17:10 – An infected rat lunges at the wall of its container.
29:56 – Robert shines his light on a group of infected people.
31:04 – An infected person lunges at Robert.
36:33 – The apparently unconscious infected person suddenly jumps up on the table.
1:24:01 – An infected person suddenly tackles Robert.
1:27:58 – Several of the infected burst into the lab.
(Major scares in bold)
Download a .srt file of the jump scares in I Am Legend [more info].