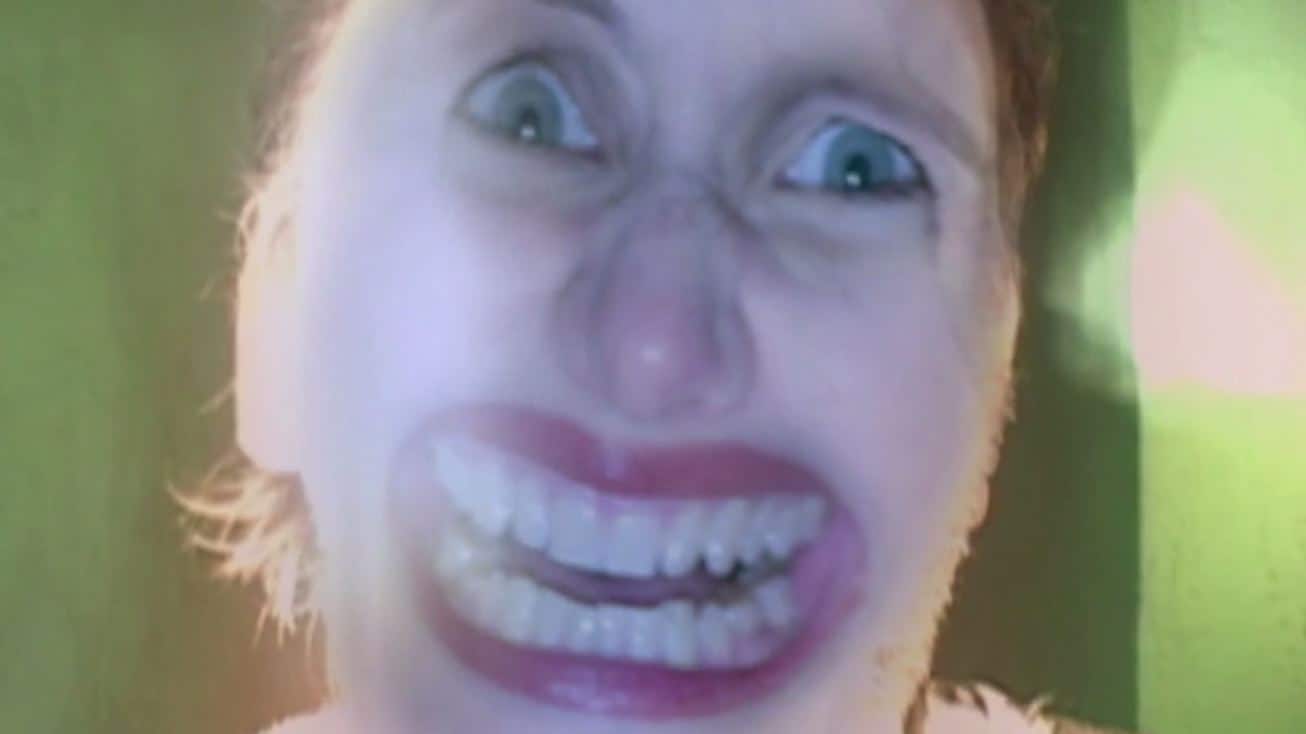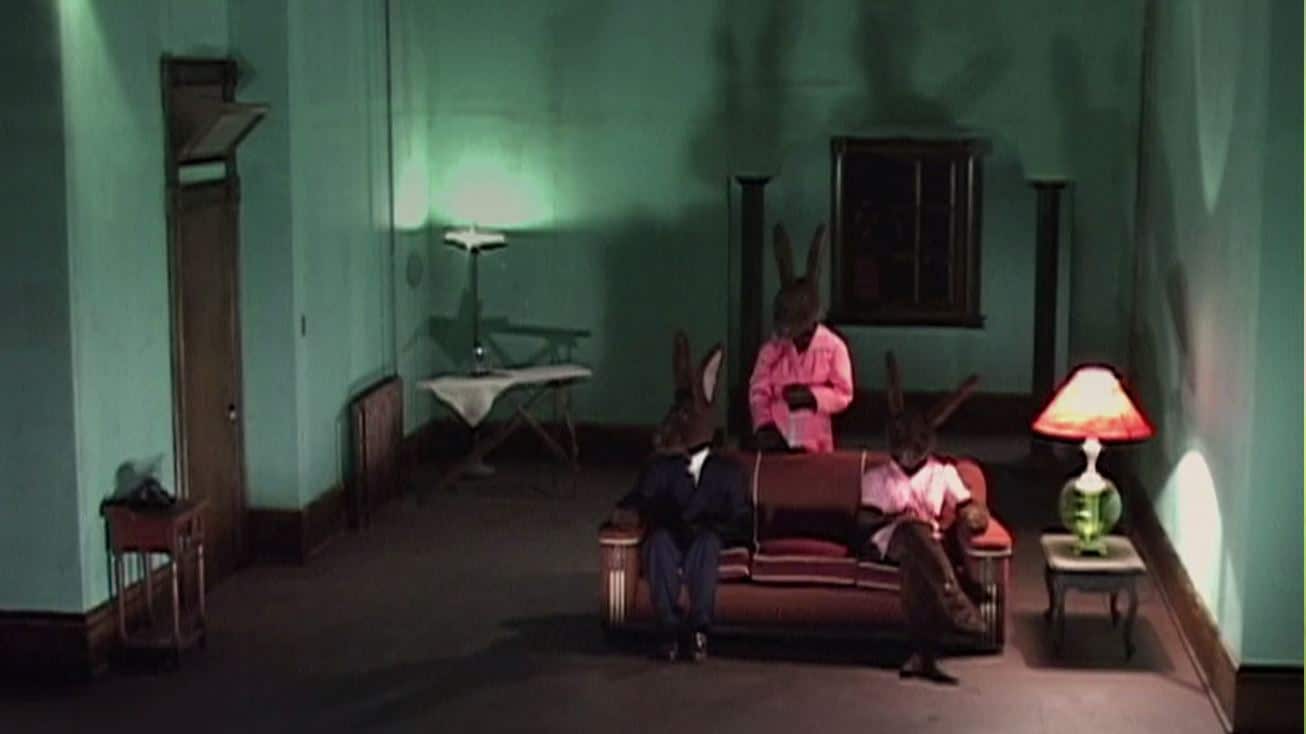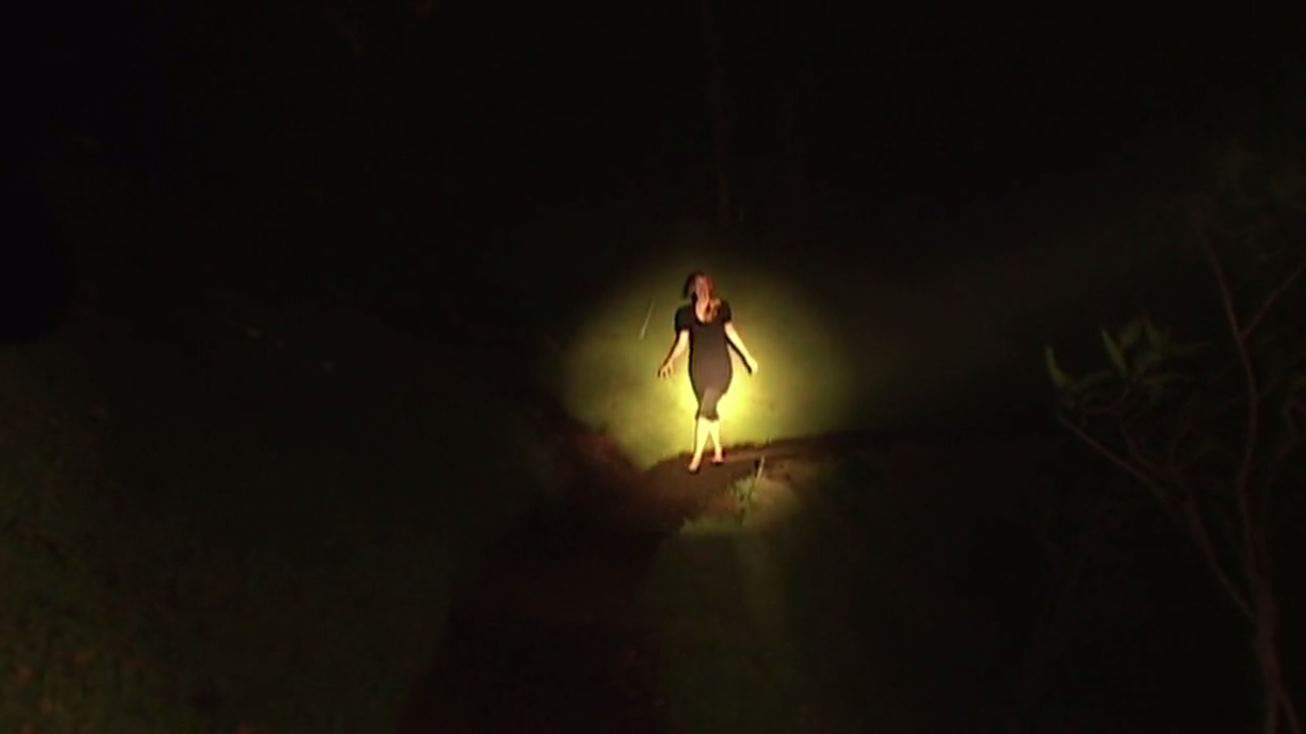 Synopsis: An actress loses her grip on reality after accepting a role in a new movie.
Director: David Lynch
Runtime: 180 minutes
MPAA Rating: R
IMDb: 7.0/10  Rotten Tomatoes: 72%
Netflix (US): No
Jump Scares:  8 (2 major, 6 minor)
Jump Scare Rating: Inland Empire contains disturbing imagery and numerous nightmarish scenes. Although there are few jump scares in the traditional sense, several scenes are likely to unsettle viewers.

WARNING: The jump scare descriptions listed below may contain minor spoilers
Show Descriptions
Jump Scare Times
1:09:12 – Accompanied by a high pitched noise, the lamp flickers and the scene abruptly changes.
1:19:10 – There is a sudden scene change to a man attacking a woman.
1:37:17 – There is another abrupt scene change.
1:39:40 – A loud scream can be heard.
1:57:02 – A torch shines on Susan as she walks towards the camera with an unnaturally wide smile on her face, as she gets closer her face suddenly appears directly in front of the camera. [Video]
2:06:24 – A crack of thunder may startle some viewers.
2:16:10 – There is an abrupt cut to a man hitting a woman.
2:45:19 – Nikki shoots "The Phantom" several times, his face is then replaced with a disturbing image of Nikki's own face. [Video]
(Major scares in bold)
Download a .srt file of the jump scares in Inland Empire [more info].