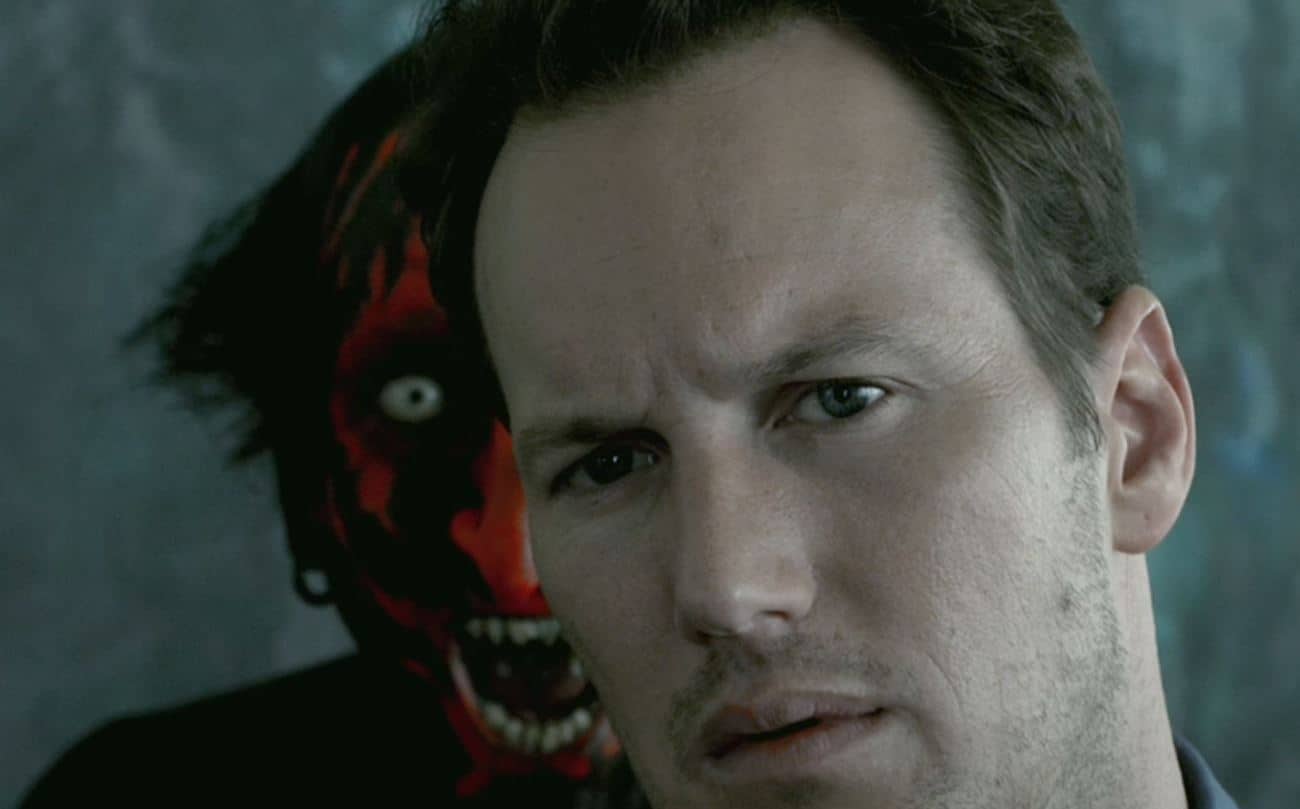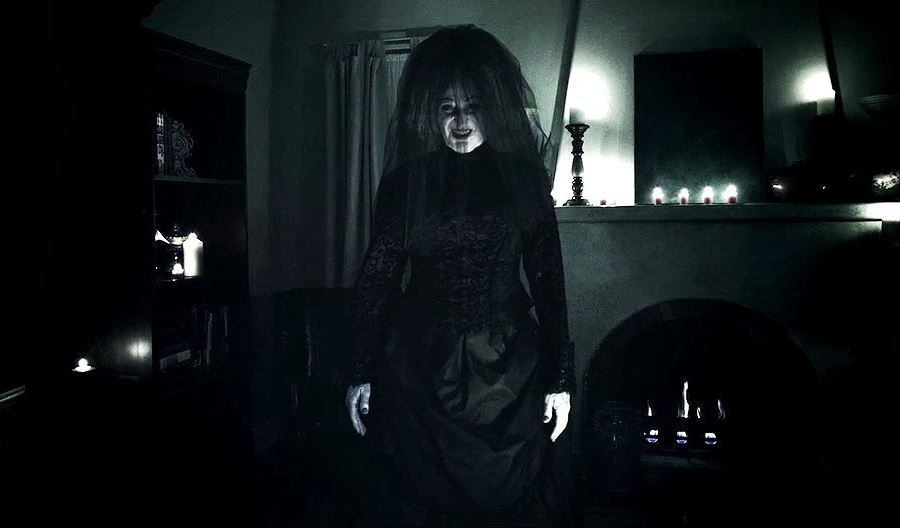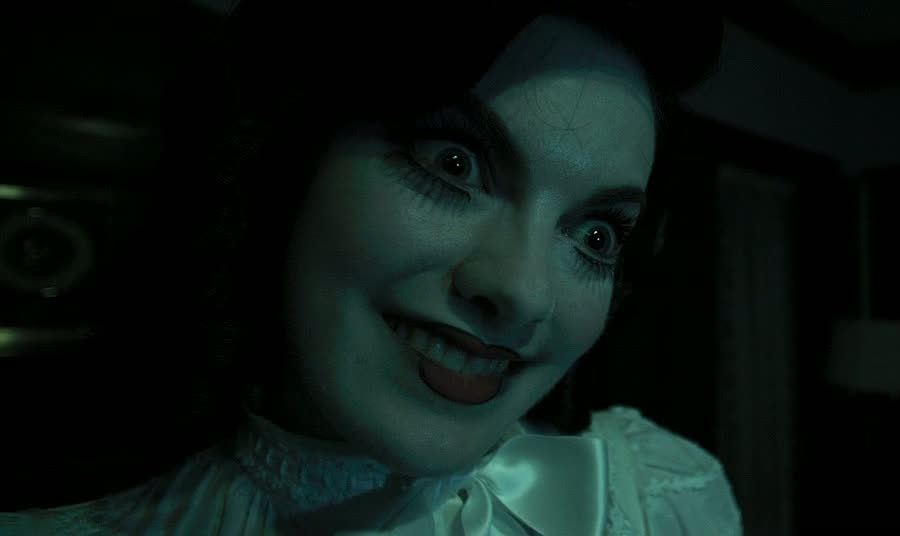 See below for the exact times and descriptions of the 24 jump scares in Insidious, which has a jump scare rating of 5.0.
Jump Scare Rating: A large number of major jump scares throughout. One of the "jumpiest" movies around and sensitive individuals should avoid.


Synopsis: A family is looking for aid for their son Dalton, who has been in a coma since an unexplained incident in the attic, but they have no idea that there is a lot more to this never-ending sleep than what they realized as they investigate the paranormal and rediscover the past, which holds the key to reuniting with Dalton, once and for all.
Contributor: Anthony Wilson contributed all the information on this page (Sign up now to become a contributor too! Learn more)
Director: James Wan
Runtime: 103 minutes
WARNING: The jump scare descriptions listed below may contain minor spoilers

Jump Scare Times
00:13:35 – A ladder cracks while Dalton is climbing it.
00:22:32 – A voice in the baby monitor yells "NOW".
00:27:52 – Renai sees a man standing behind her daughter's crib.
00:28:12 – The burglar alarm goes off.
00:29:43 – The burglar alarm goes off again.
00:35:55 – Renai wakes from a nightmare.
00:36:56 – A strange man walks through Renai's bedroom before lunging at her.
00:41:09 – A small boy runs behind Renai.
00:42:17 – The door bursts open behind Renai.
00:43:04 – The small boy opens the wardrobe door and runs out in front of Renai.
00:46:05 – Lorraine sees a red faced demon standing behind Josh.
00:49:41 – Tucker sees the image of two women in dresses through his UV light camera.
01:03:12 – There is a cracking sound and a bright flash of light, followed by several more flashes of light over the next few minutes.
01:07:08 – Dalton suddenly appears beside the table.
01:18:15 – A woman in a wedding dress walks past Josh.
01:21:50 – A strange smiling family suddenly appear in front of Josh.
01:22:31 – A man suddenly appears in front of the red door.
01:26:01 – A red faced demon appears beside Josh.
01:30:29 – A hand reaches out of the drawer as it is being closed.
01:31:40 – The door bursts open and the strange screaming family are revealed.
01:31:44 – Tucker shines a torch on a mysterious man.
01:32:46 – Dalton opens the door in his bedroom and the red demon jumps out from behind.
01:32:59 – The demon grabs Daltons leg from underneath the bed.
01:38:28 – A mysterious lady lunges at Elise.
(Major jump scares in bold)
Watch with subtitles that warn you about jump scares! Download the .srt file of the jump scares in Insidious. [More info]
Report inaccurate data: Contact us with the URL of this page and a description of what data is inaccurate. We'll work to get it fixed!