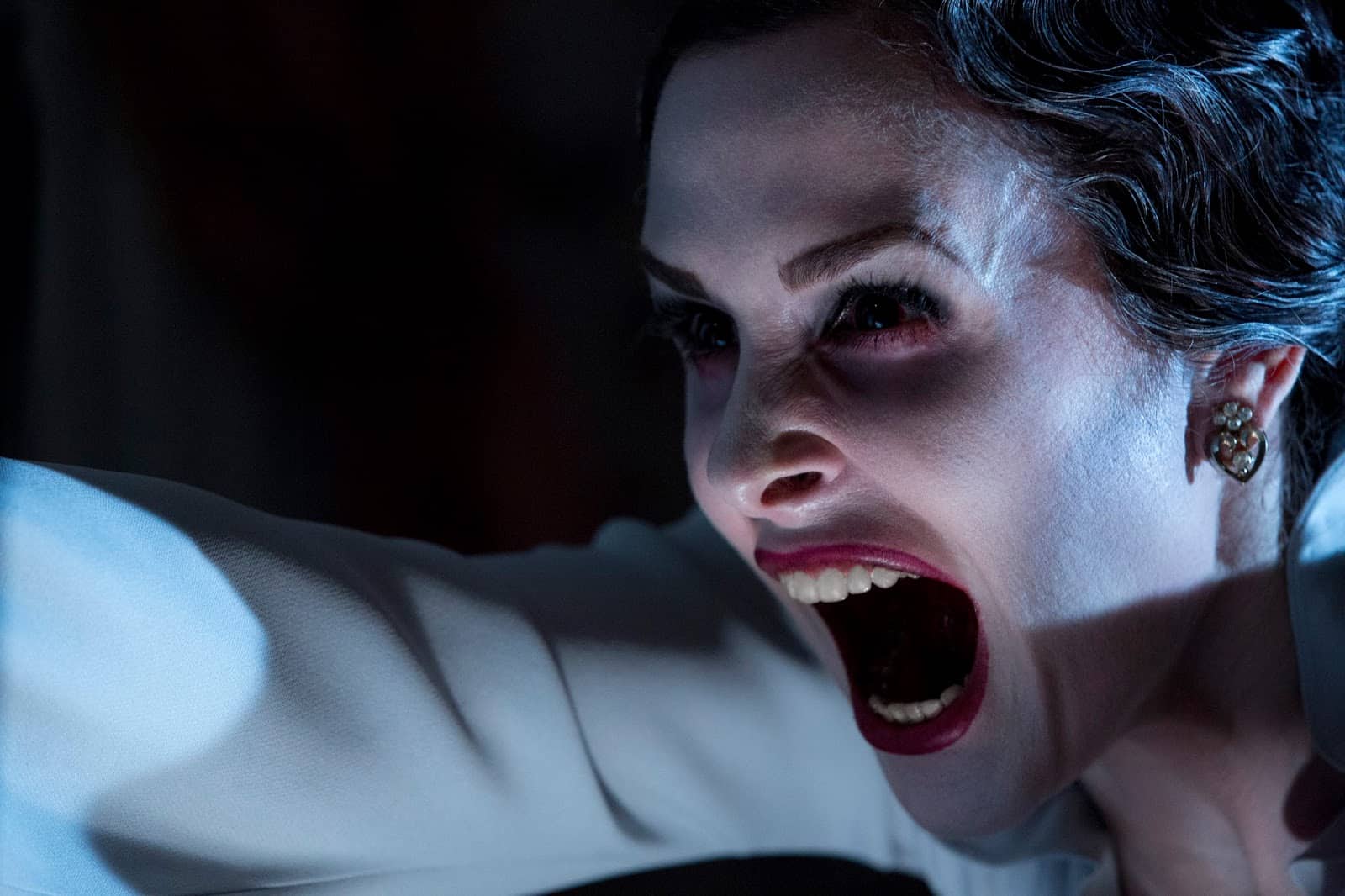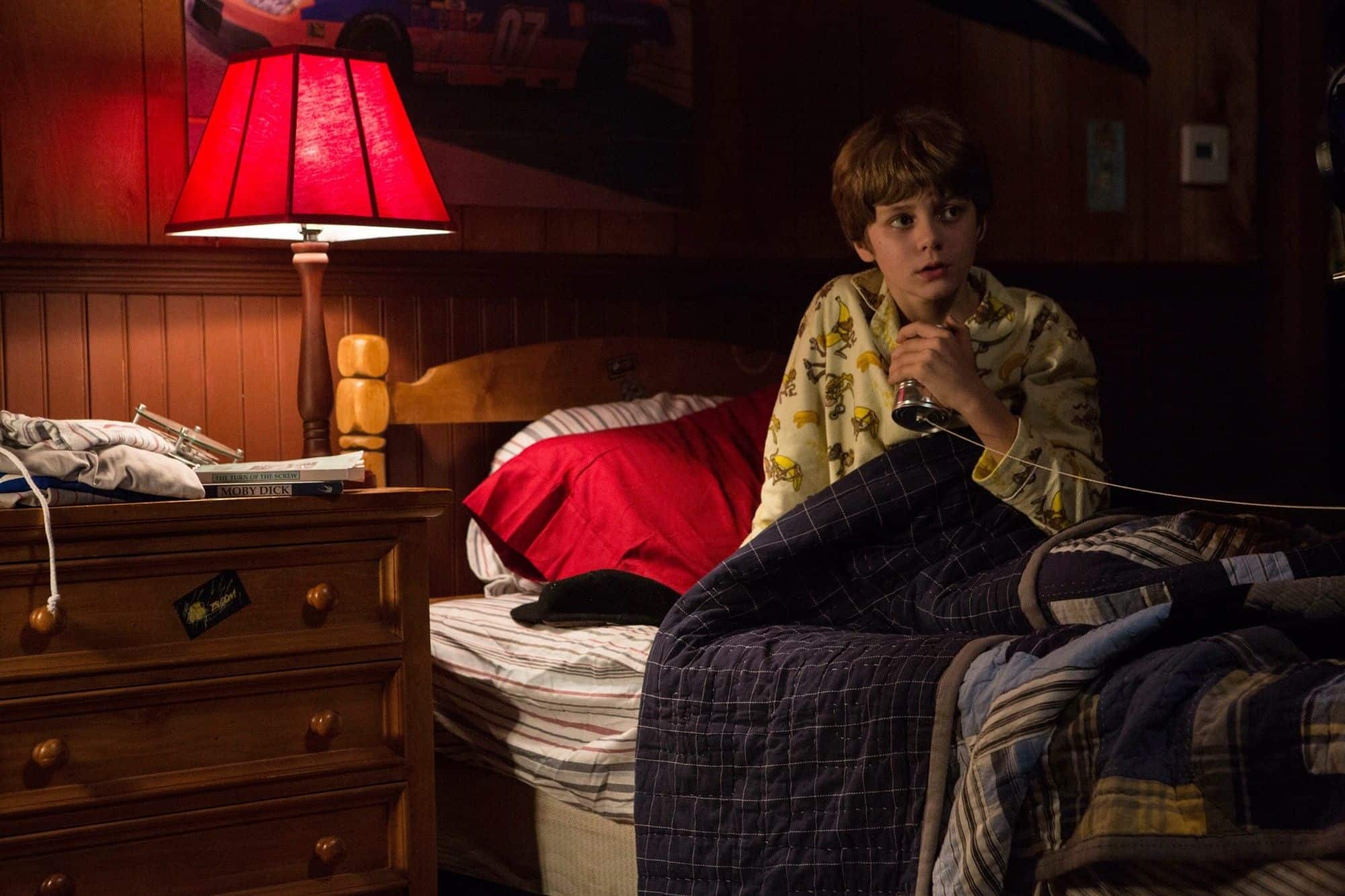 Synopsis: The Lambert family look to the past in an attempt to discover the origins of the spirit that has possessed Josh.
Director: James Wan
Runtime: 105 minutes
MPAA Rating: PG-13
IMDb: 6.6/10  Rotten Tomatoes: 38%
Netflix (US): No
Jump Scares: 22 (4 Major, 18 Minor)
Jump Scare Rating: Slightly less jumpy than the original Insidious however easily frightened individuals should still avoid.


WARNING: The jump scare descriptions listed below may contain minor spoilers
Show Descriptions
Jump Scare Times
8:36 – Young Elise reaches into a wardrobe and is attacked by a mysterious presence.
14:26 – The scene abruptly changes to a close up of dead Elise.
20:43 – Renai trips over a babies toy which begins to make noise.
28:12 – A kids toy suddenly turns on.
29:40 – Lorraine opens the bathroom door to reveal Josh.
31:37 – A mysterious lady appears standing behind Lorraine and Dalton.
35:51 – A singing lady appears in the living room.
37:09 – The kids high chair and toy suddenly go flying through the air.
37:21 – The mysterious lady appears suddenly, yells "Don't you dare", and slaps Renai. [Video]
44:01 – Several images flash on the screen in quick succession as Carl senses something. [Video]
45:20 – While in a hospital bed, Parker suddenly grabs young Josh.
48:53 – Renai suddenly wakes from a nightmare.
54:50 – Kids suddenly run out of the bedroom.
58:12 – A lady runs out of Dalton's closet.
58:36 – Numerous apparitions appear beside Dalton's bed. [Video]
59:36 – The scene suddenly cuts to Josh yelling for help in "the further".
1:17:08 – An old man suddenly appears in front of Josh chanting "he's got your baby". [Video]
1:19:23 – A man appears in the window of the babies room.
1:26:34 – Josh's face suddenly transforms into that of the evil lady.
1:31:44 – Josh backs into a room full of shrouded people.
1:34:30 – Josh lifts the shroud to reveal the mother of Parker who begins attacking Josh.
1:36:14 – Josh and Carl are surrounded and attacked by a bunch of spirits.
(Major scares in bold)
Download a .srt file of the jump scares in Insidious: Chapter 2 [more info].