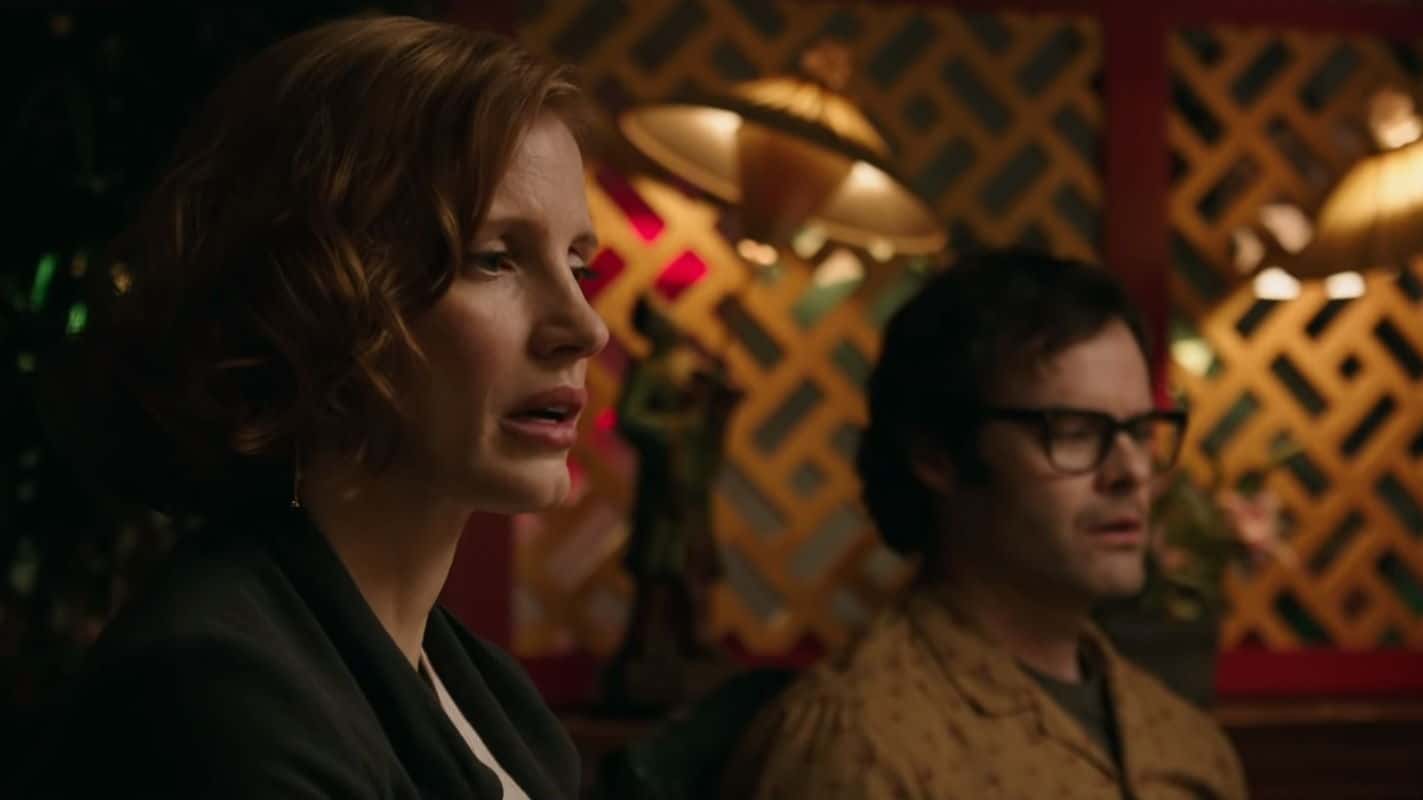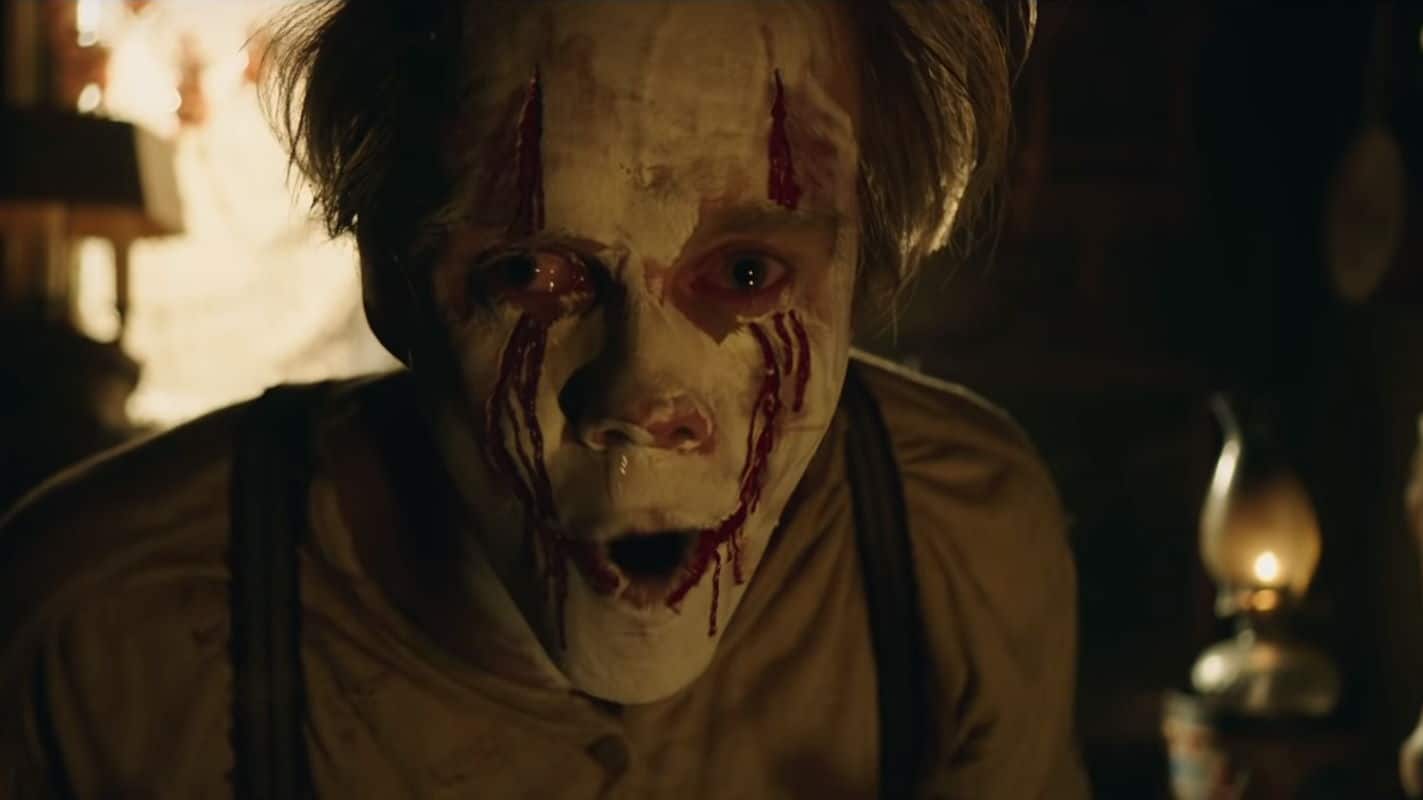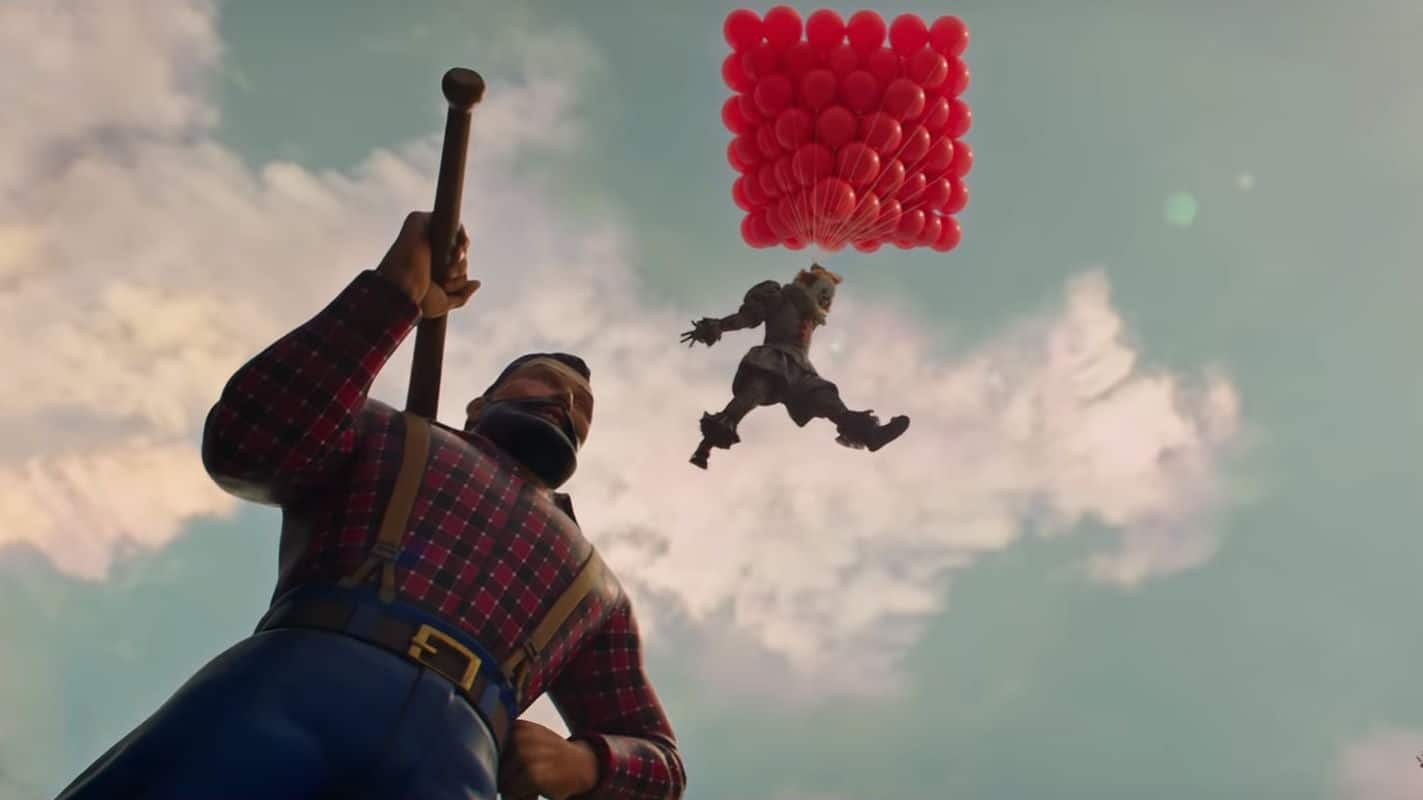 Synopsis: 27 years after their first encounter with Pennywise, the Losers Club reunite to protect the town of Derry from the murderous clown.
Director: Andy Muschietti
Runtime: 169 minutes
MPAA Rating: R
IMDb: 7.0/10  Rotten Tomatoes: 64%
Netflix (US): No
Tags: Book Adaptation, High Jump Scare
Jump Scares:  24 (7 major, 17 minor)
Jump Scare Rating: Like its predecessor, It Chapter Two has a large number of jump scares however given a running time of close to three hours, there is long periods of jump scare free entertainment especially in the early parts.


WARNING: The jump scare descriptions listed below may contain minor spoilers
Show Descriptions
Jump Scare Times
The jump scare timings listed below are based on a theatrical viewing and are approximate only.
19:57 – Beverly walks into her husband as she packs her belongings.
22:56 – We see dead bodies littering the Derry sewer runoff when suddenly Henry Bowers face appears out of the water.
25:33 – Henry tries to dislodge the balloon under his bed but it pops to reveal the corpse of Belch behind it.
27:57 – A sudden cut to a gong (as Richie is hugging Bev) being hit may startle some viewers.
43:19 – During an encounter with Pennywise under the bleachers, a girl says "you're supposed to say 3" and is immediately devoured by Pennywise.
1:11:03 – A naked monstrous woman runs out at Beverly.
1:14:09 – The giant statue suddenly appears right beside Richie as he sits on the park bench.
1:16:43 – Richie closes his eyes and says "it isn't real", when he opens them Pennywise suddenly runs at him.
1:22:48 – A corpse-like hand suddenly grabs Bill when he reaches down to grab Georgie.
1:27:10 – During the classroom scene, as Beverley says "no matter how many stupid poems you write", Ben turns around and Beverley's head is now on fire.
1:28:16 – Pennywise is suddenly behind Ben in the locker.
1:36:53 – In present day, Eddie pulls the curtain back but nothing is behind there, he turns around and is suddenly attacked by the rotting corpse.
1:41:17 – Eddie is washing his face. He adjusts the mirror to reveal Henry Bowers standing behind him.
1:43:55 – Bill collides with one of the inflatable clowns as he tries to follow the boy into the house of mirrors.
1:50:00 – As Mike lowers the book he is reading, he is suddenly attacked by Henry Bowers.
1:57:03 – The Stanley-spider suddenly runs at Richie.
2:01:27 – As Beverly says "I thought I heard something" a corpse pops up out of the water in front of her.
2:10:42 – The loud pop as a giant balloon bursts may startle some viewers.
2:11:10 – Beverly turns her torch on, then immediately shines it on Pennywise.
2:16:25 – After Eddie says "That's a good boy", the Pomeranian dog suddenly transforms into a monster.
2:17:54 – Georgie turns his head to reveal a corpse-like face.
2:22:53 – Mike runs into Pennywise.
2:25:04 – Eddie is impaled by one of Pennywises's claws after he says "I think I killed him for real".
2:30:56 – A now shriveled up Pennywise roars and lunges at Mike as he reaches out to touch him.
(Major scares in bold)