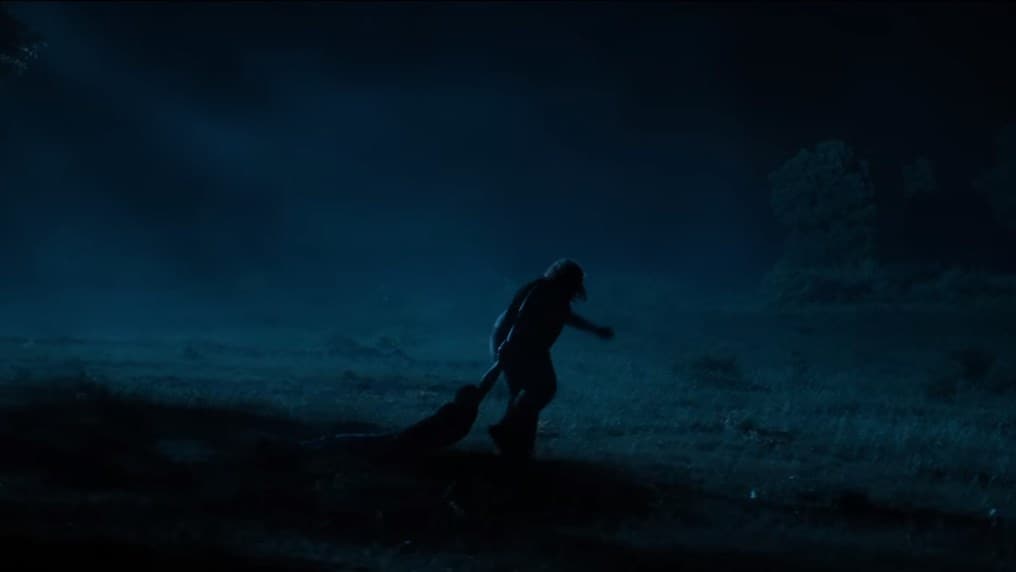 Synopsis: Follows the events leading up to teenage Jed Sawyer's transformation into the infamous Leatherface.
Director: Alexandre Bustillo, Julien Maury
Runtime: 90 minutes
MPAA Rating: R
IMDb: 5.2/10  Rotten Tomatoes: 33%
Netflix (US): No
Jump Scares:  13 (0 major, 13 minor)
Jump Scare Rating: Plenty of minor scares but none of them stand out as being particularly memorable or scary.


WARNING: The jump scare descriptions listed below may contain minor spoilers
Show Descriptions
Jump Scare Times
5:27 – A boy stands up wearing a pig head.
8:07 – Betty falls through a trap door.
14:40 – Ike starts yelling at another inmate.
16:07 – A silhouette presses up against the glass, startling Elizabeth.
18:19 – Elizabeth turns around and Jackson is standing right behind her.
29:27 – The lights flicker on and off and suddenly an inmate is standing above Elizabeth.
29:46 – Jackson kicks the inmate.
32:00 – Jackson jumps out of the boot as Ike opens it.
43:49 – Elizabeth falls backwards and lands on a corpse.
50:06 – Elizabeth looks around and sees Ike behind her.
52:39 – Bud attacks Ike from behind.
1:06:41 – Ranger Hartman pulls Elizabeth out of the car.
1:15:24 – Elizabeth and Hartman are ambushed by one of the Sawyer brothers as they pass the stairs.
Download a .srt file of the jump scares in Leatherface [more info].