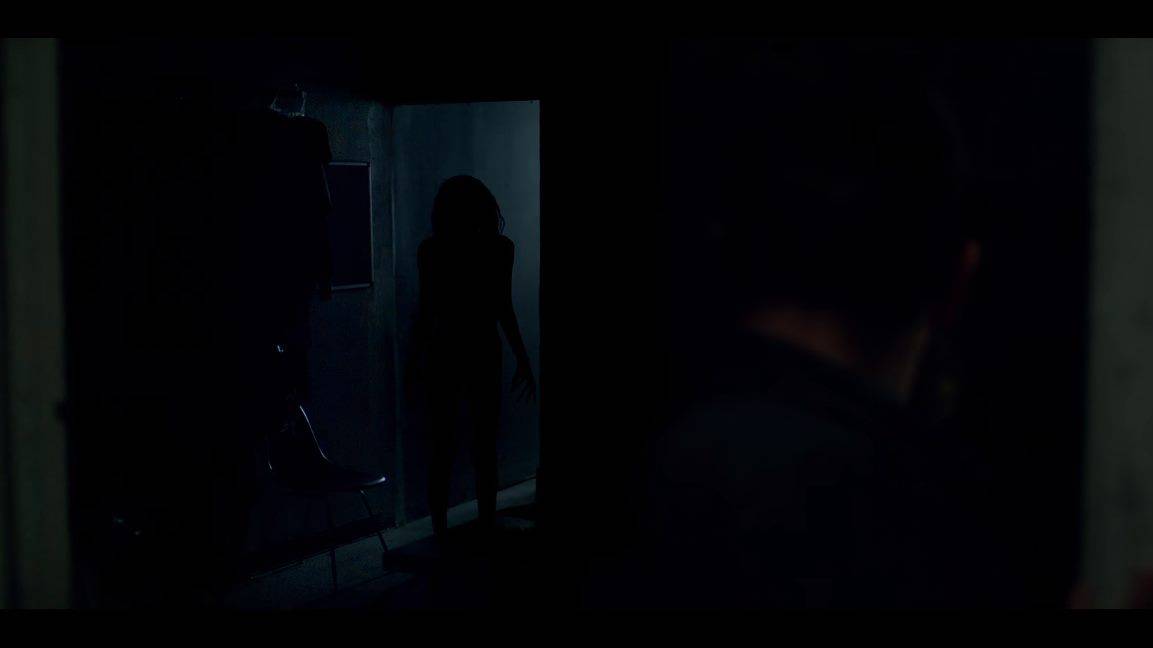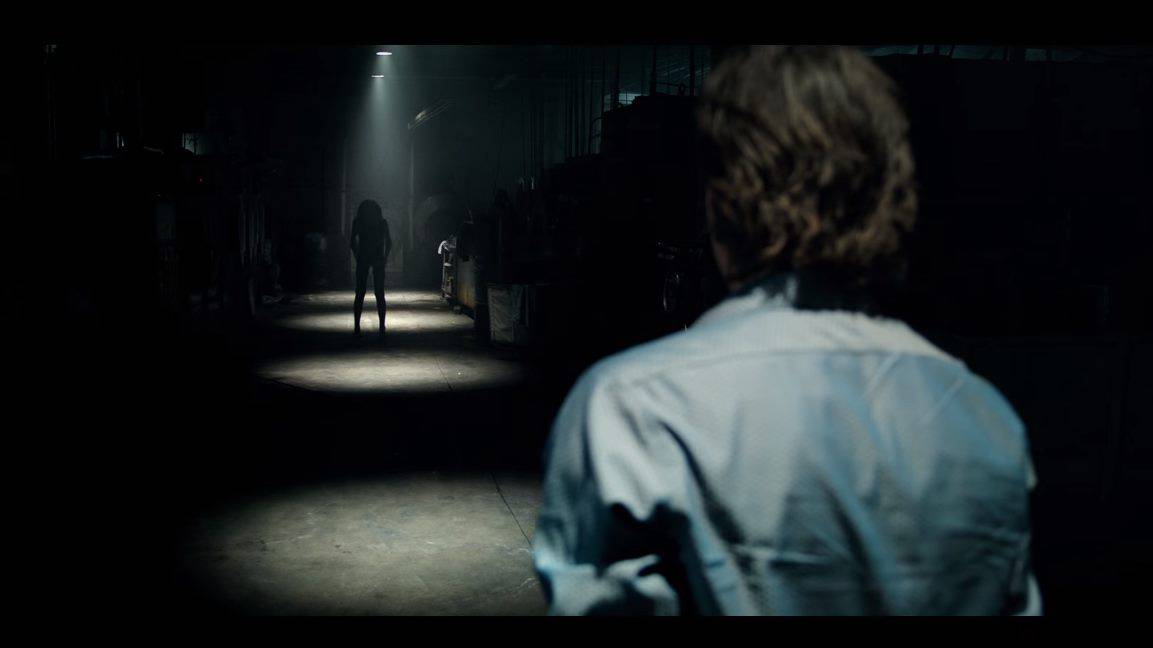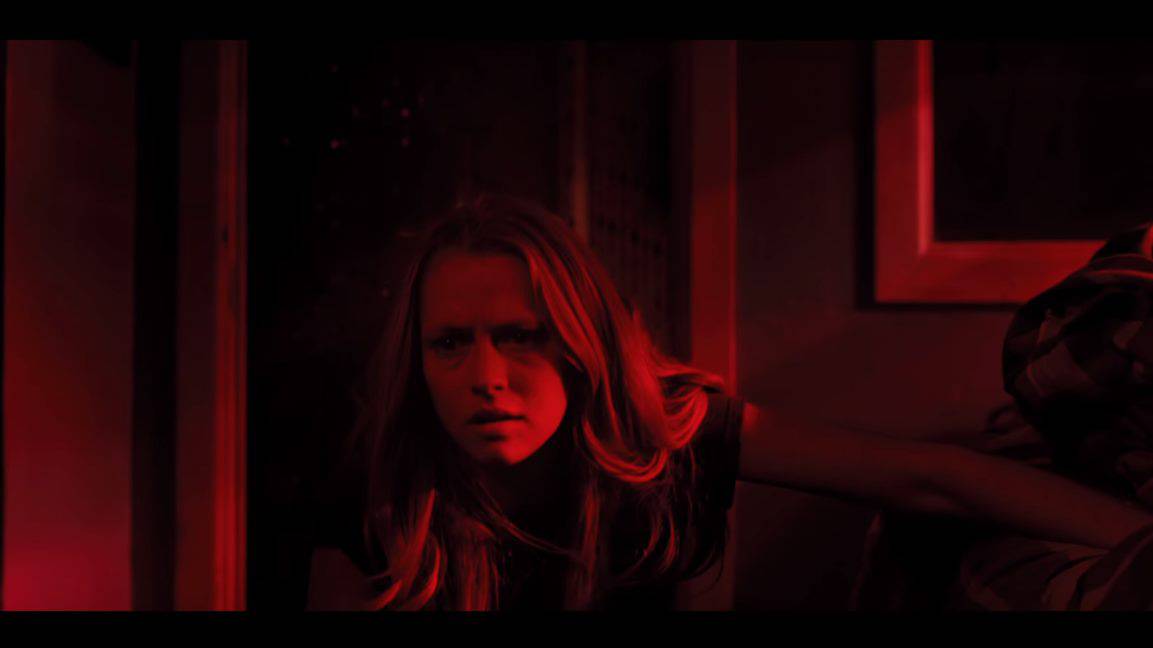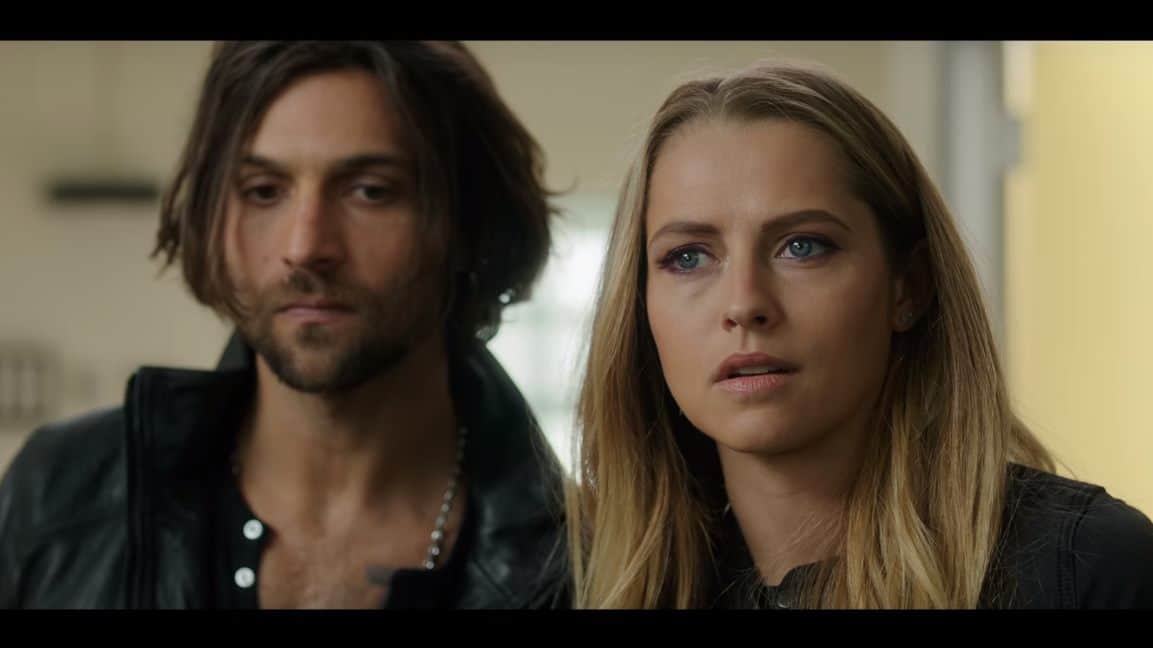 See below for the exact times and descriptions of the 19 jump scares in Lights Out, which has a jump scare rating of 4.5.
Jump Scare Rating: Lights Out is a solidly crafted horror film with some well executed jump scares. The majority of the scares occur in the second half of the film although there are 2 or 3 major ones in the first half as well.

Synopsis: A family is terrorized by an entity that only appears when the lights are out.
Contributor: Anthony Wilson contributed all the information on this page (Sign up now to become a contributor too! Learn more)
Director: David F. Sandberg
Runtime: 81 minutes
WARNING: The jump scare descriptions listed below may contain minor spoilers

Jump Scare Times
00:03:22 – Esther turns the lights on and off several times seeing the silhouette of a woman in the darkness each time. As Ether turns the lights off once more, the silhouette of the woman suddenly appears much closer to Esther than previous times.
00:05:03 – As the lights turn back on, the figure appears standing behind Paul.
00:06:51 – Paul is suddenly dragged away into the darkness.
00:19:47 – A shadowy figure appears on the other side of the door that Martin looks through.
00:24:51 – As the room goes dark once again, the silhouette attacks Rebecca.
00:36:49 – Rebecca is pulled towards the ceiling by Diana.
00:40:30 – Martin looks up and sees Diana directly above him.
00:46:25 – Martin is suddenly pulled under the bed.
00:59:52 – As Martin backs away, Diana appears behind him.
00:59:58 – Martin is dragged along the floor by Diana.
01:01:31 – Diana pulls Bret away.
01:01:56 – Diana suddenly appears directly in front of Bret.
01:02:12 – Diana jumps out at Bret as he runs down the driveway.
01:04:11 – Sophie is thrown to the floor as she reaches for her pills.
01:08:20 – Rebecca shines the black light on a figure with its back turned to her, it suddenly turns around and screams.
01:08:31 – A hand grabs Rebecca around the wrist.
01:11:13 – Diana attacks a police officer.
01:13:23 – A hand reaches for Rebecca out of the slightly ajar door behind her.
01:13:41 – Diana drops down behind Rebecca.
(Major jump scares in bold)
Watch with subtitles that warn you about jump scares! Download the .srt file of the jump scares in Lights Out. [More info]
Report inaccurate data: Contact us with the URL of this page and a description of what data is inaccurate. We'll work to get it fixed!