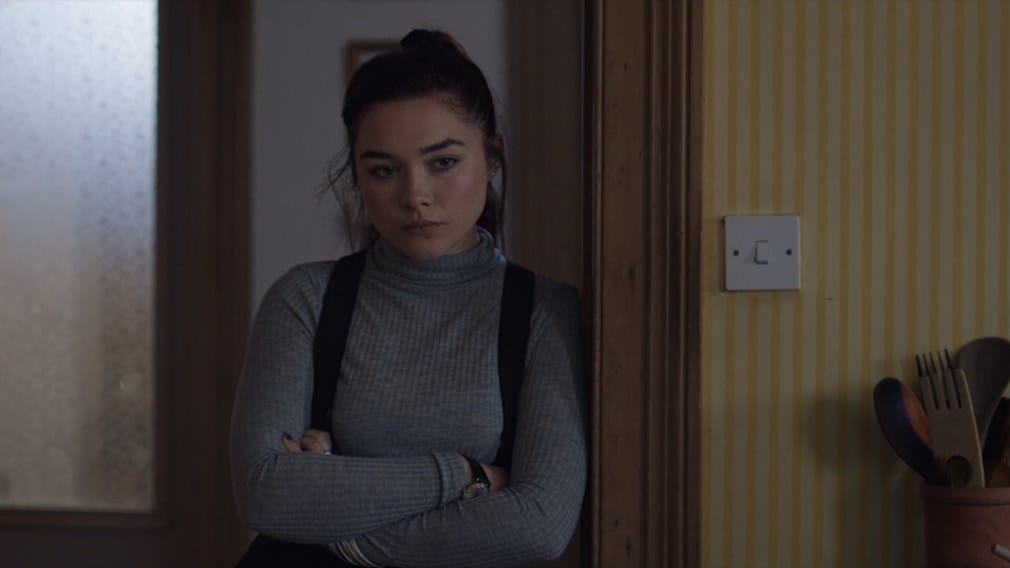 Synopsis: A brother and sister running a fake ghost-busting business are called to an old foster home supposedly haunted by the ghosts of the young girls killed there.
Director: Olaf de Fleur Johannesson
Runtime: 89 minutes
MPAA Rating: Unrated
IMDb: 4.8/10  Rotten Tomatoes: 60%
Netflix (US): Yes
Tags: Haunted House / Building, Low Budget
Jump Scares:  8 (1 major, 7 minor)
Jump Scare Rating: Once viewers get through the first jump scare, which is very effective, the rest of the movie delivers only a few half-scares.


WARNING: The jump scare descriptions listed below may contain minor spoilers
Show Descriptions
Jump Scare Times
Netflix "reverse" time-stamps are included in brackets.
9:00 (1:19:43) – During a very tense scene, Angela slowly approaches three mannequins by a window when one of them makes a hissing noise and briefly transforms into a person.
33:55 (54:49) – An old man walks around the corner startling Jackson.
35:40 (53:04) – During a tense scene, Angela turns around to see Elliot right beside her.
37:08 (51:35) – A girl runs past the screen in the foreground.
59:04 (29:40) – After Jackson says "Beth" one of the young girls appears in front of Jackson and Angela.
1:02:50 (25:54) – Beth's bloodied body appears by the window.
1:10:20 (18:24) – A figure moves past the screen in front of Angela.
1:13:01 (15:43) – A hand is placed on Angela's shoulder.
(Major scares in bold)
Download a .srt file of the jump scares in Malevolent [more info].