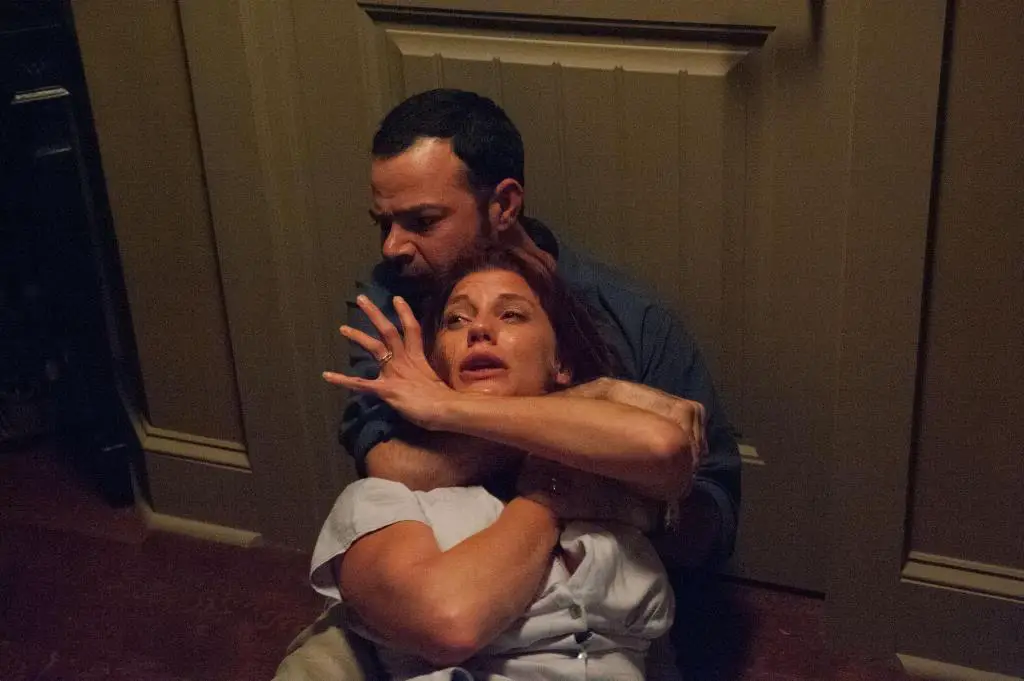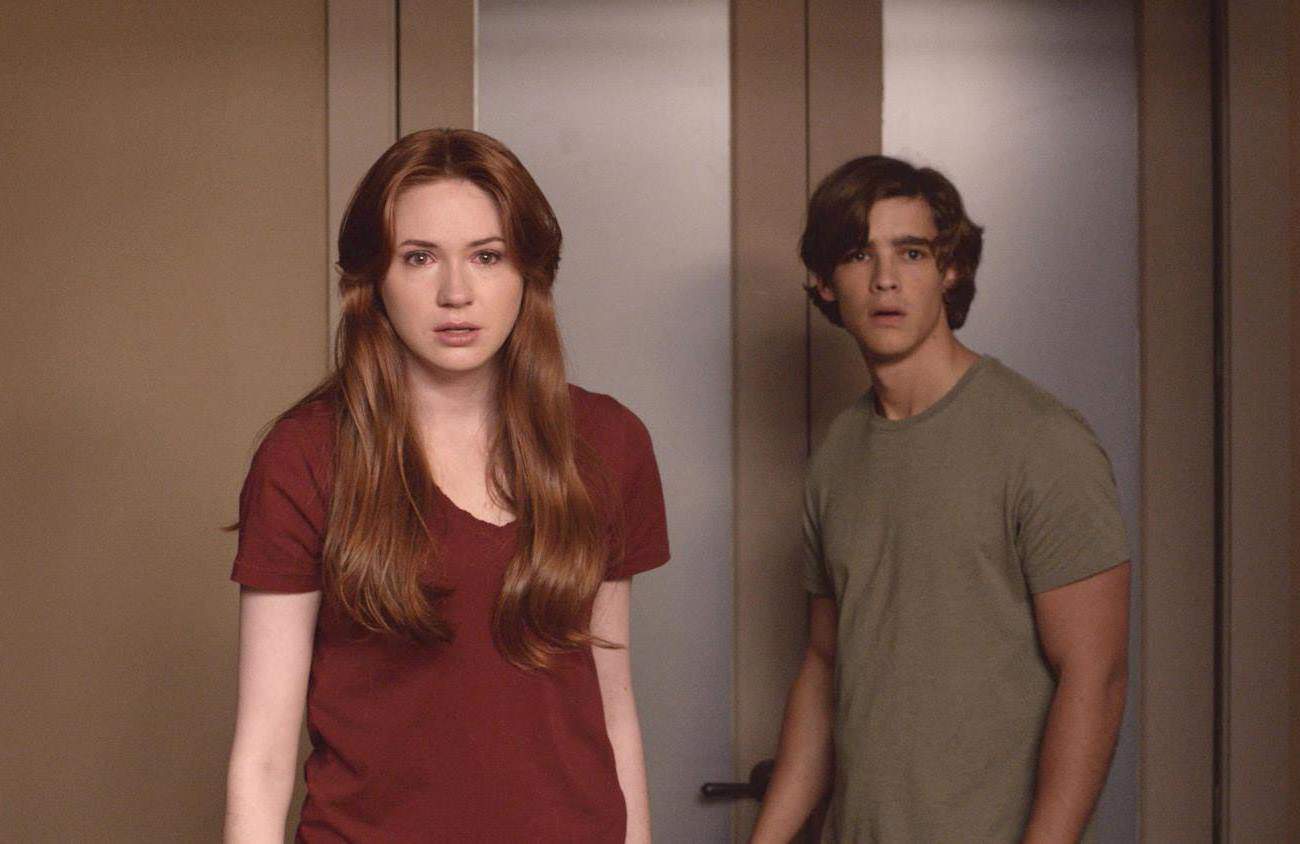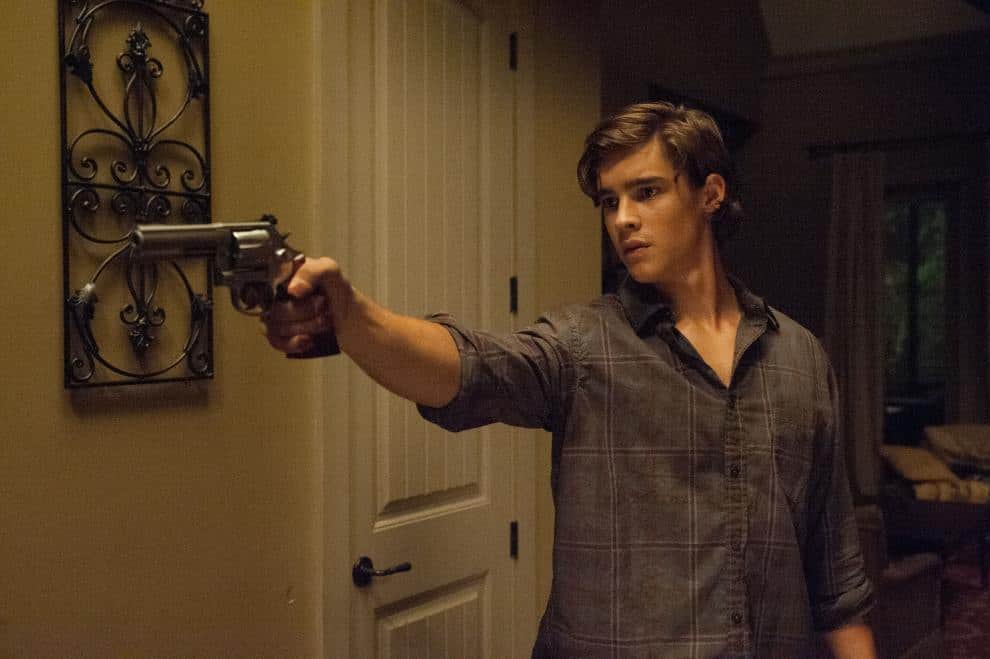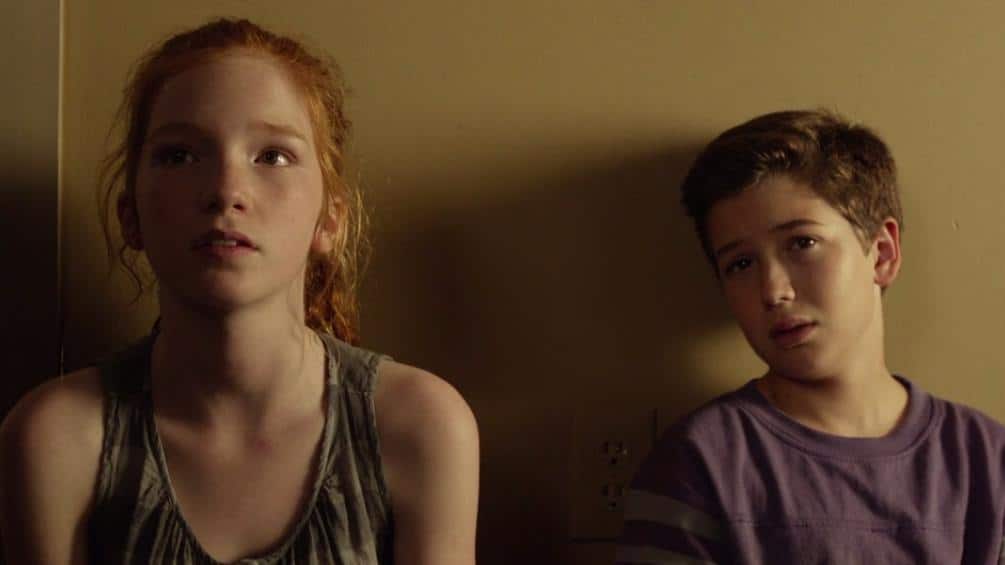 Synopsis: After her brother Tim is released from psychiatric care after supposedly killing his parents 10 years ago, Kaylie sets out to prove that the killings were in fact caused by an antique mirror known as the Lasser Glass.
Director: Mike Flanagan
Runtime: 104 minutes
MPAA Rating: R
IMDb: 6.5/10  Rotten Tomatoes: 79%
Netflix (US): No
Jump Scares:  14 (3 major, 11 minor)
Jump Scare Rating: A moderate number of jump scares although they tend to be concentrated in the first and last twenty minutes of the film.


WARNING: The jump scare descriptions listed below may contain minor spoilers
Show Descriptions
Jump Scare Times
11:46 – Alan trips over a box.
11:56 – Alan briefly glimpses a strange lady with strange mirror eyes.
13:55 – During a dream, Kaylie turns away from the mirror and is attacked by Alan.
18:47 – Kaylie is about to remove a sheet covering a statue when she is surprised by one of the delivery men. [Video]
33:40 – There is an abrupt flashback to a young Kaylie and Tim attacking the mirror.
1:10:37 – Marie, who is chained to the wall in her room, tries to attack young Kaylie. [Video]
1:16:08 – Young Tim opens the door to Alan's study and the lady with the mirror eyes appears behind Alan.
1:16:59 – Kaylie turns around and sees her mother. [Video]
1:22:54 – When Kaylie turns around again, the lady with the mirror eyes is standing right in front of her.
1:25:13 – Tim opens the door and Kaylie sees Marie standing in the doorway.
1:26:51 – Young Tim and Kaylie run around a corner and come across Marie.
1:29:35 – Marie grabs Kaylie.
1:30:31 – Alan shoots Marie.
1:30:40 – Young Tim and Kaylie run past the lady with the mirror eyes.
(Major scares in bold)
Download a .srt file of the jump scares in Oculus [more info].