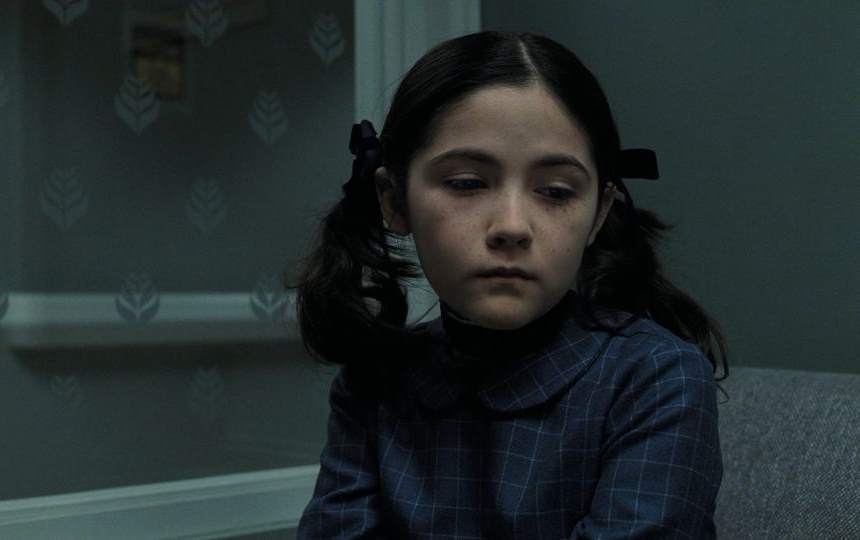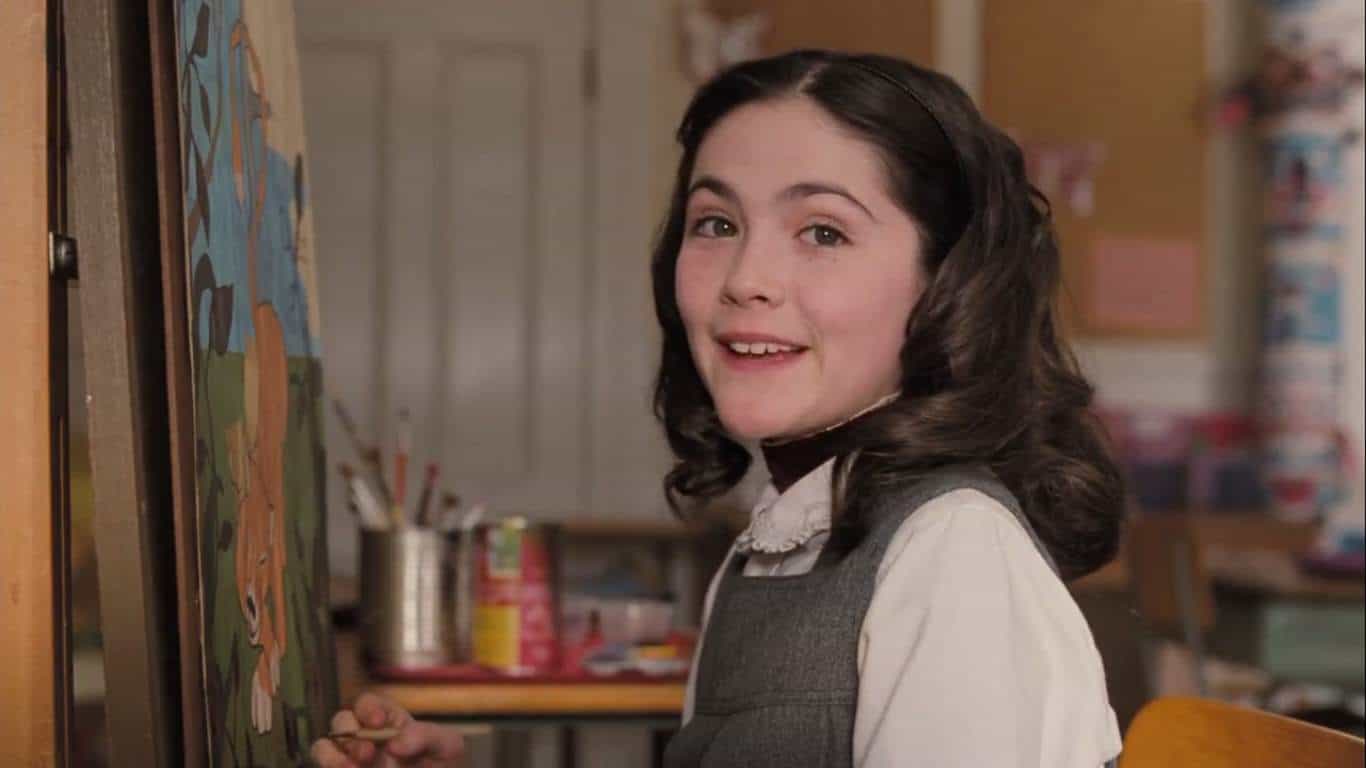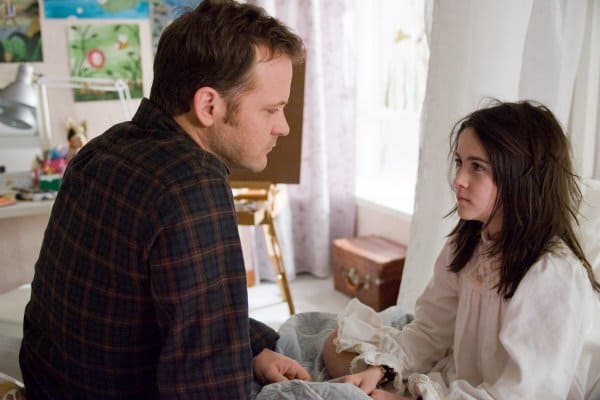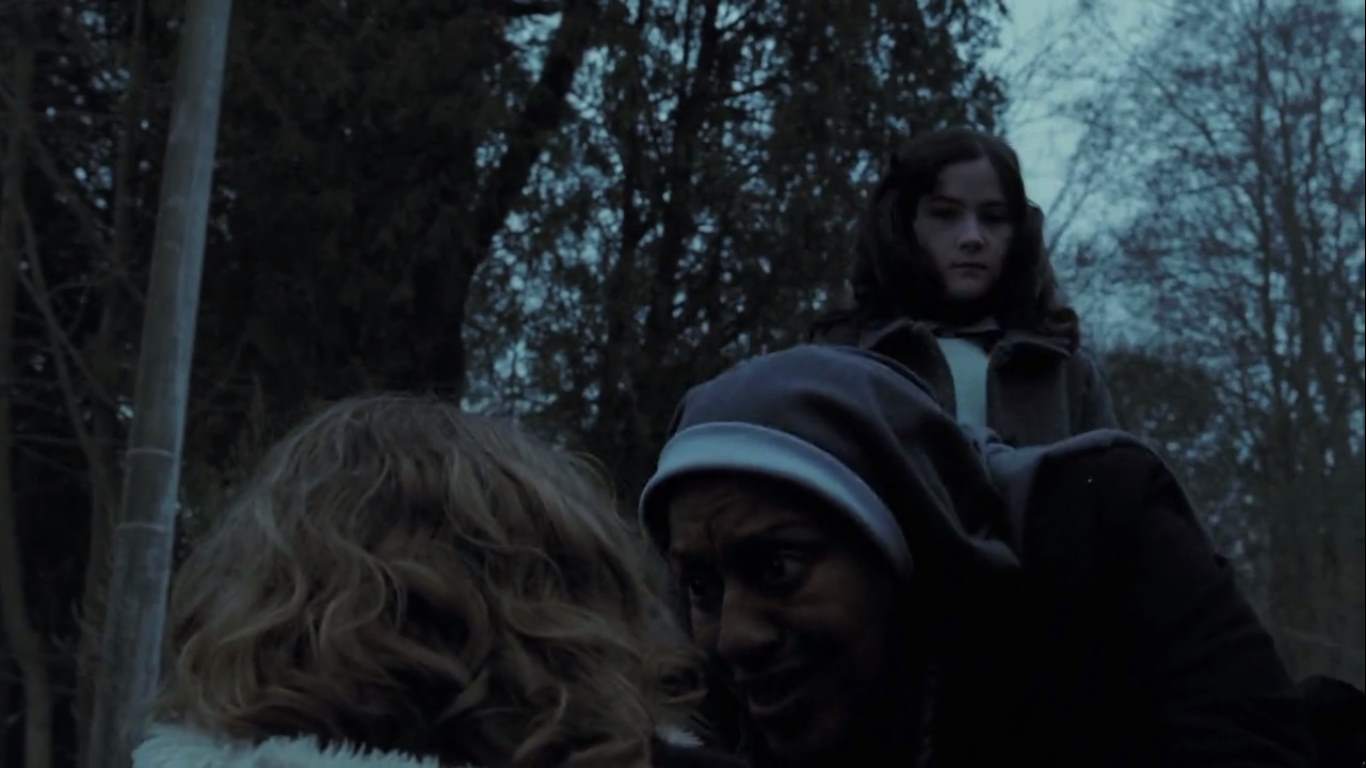 Synopsis: Kate and John decide to adopt a 9 year old girl called Esther after the loss of Kate's unborn baby however a series of disturbing events shortly after the adoption leads Kate to investigate Esther's past.
Director: Jaume Collet-Serra
Runtime: 123 minutes
MPAA Rating: R
IMDb: 7.0/10  Rotten Tomatoes: 55%
Netflix (US): No
Jump Scares:  12 (0 major, 12 minor)
Jump Scare Rating: More of a thriller than a horror movie. Most of the jump scares involve the unexpected appearance of Esther and are quite minor.


WARNING: The jump scare descriptions listed below may contain minor spoilers
Show Descriptions
Jump Scare Times
11:51 – Kate sees John in the mirror.
26:37 – There is a flash of lightning and Esther can be seen standing over Max's bed.
38:40 – John sees Esther watching while he and Kate are having sex in the kitchen.
43:07 – A child jumps out in front of Brenda on the playground.
43:38 – Esther suddenly appears and pushes Brenda off the slide.
55:45 – Sister Abigail bends down to check on Max which reveals Esther standing behind her.
56:55 – Esther appears with the hammer as Abigail is crawling away.
59:37 – Esther's hand, holding a box cutter, appears beside Danny while he is sleeping.
1:08:02 – Esther jumps out from under the covers to scare John.
1:47:57 – Esther shoots Kate.
1:52:51 – Esther runs at Kate and Max.
1:54:50 – Esther grabs Kate's leg as she is crawling out of the hole in the ice.
Download a .srt file of the jump scares in Orphan [more info].