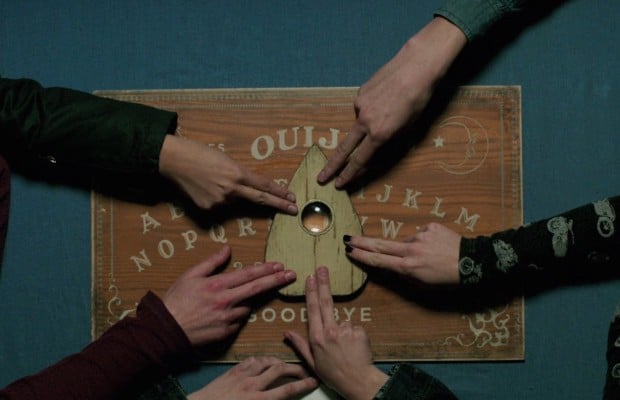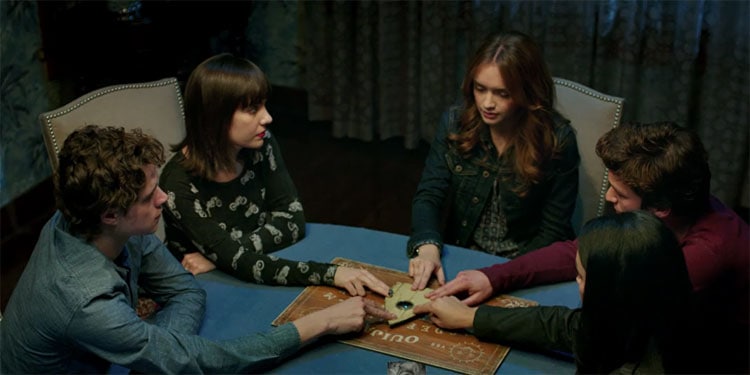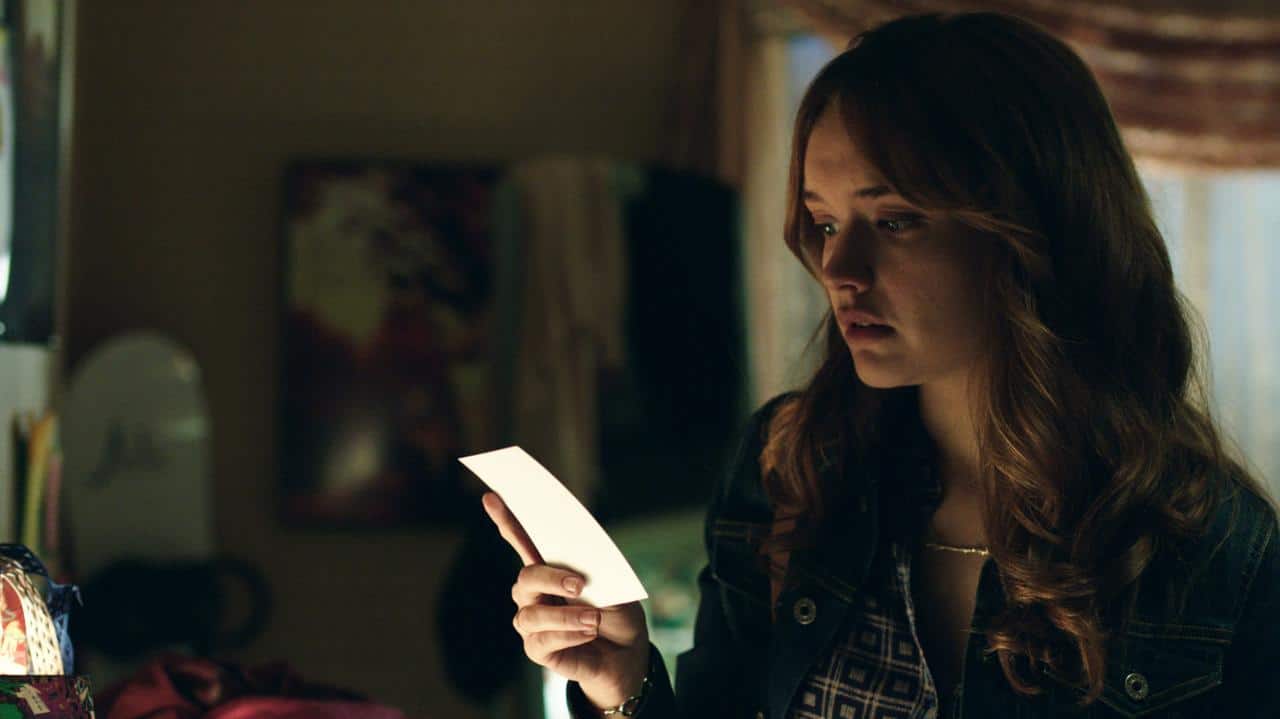 See below for the exact times and descriptions of the 16 jump scares in Ouija, which has a jump scare rating of 4.0.
Jump Scare Rating: Numerous jump scares, particularly in the middle and later parts of the movie.


Synopsis: After the death of her close friend Debbie, Laine attempts to contact her with a Ouija board she finds in Debbie's room, however things don't go to plan as the dark powers of the ancient spirit board are unleashed.
Contributor: Anthony Wilson contributed all the information on this page (Sign up now to become a contributor too! Learn more)
Director: Stiles White
Runtime: 89 minutes
WARNING: The jump scare descriptions listed below may contain minor spoilers

Jump Scare Times
00:01:43 – Kid sees silhouette through the eye-hole of the Ouija set.
00:06:42 – The gas element suddenly lights itself.
00:27:53 – Pete jumps out as the group goes exploring through the house.
00:34:52 – Pete sees a figure in the mirror and is suddenly pushed against it.
00:41:09 – On a car window the words "Hi Friend" are written in dust all of a sudden a hand slams against the window from the inside.
00:42:53 – Something slams against the door as the girls are listening against it.
00:45:23 – The chair slides along the ground and all of a sudden a piece of the Ouija board moves.
00:48:21 – Laine looks through the piece of the Ouija set and sees a being with a stitched mouth.
00:48:45 – Laine looks through the Ouija piece again and sees a demonic figure running towards her. [Video].
00:58:48 – Laine sees a doll, the torch suddenly moves by itself and reveals a silhouette stepping out across the other side of the attic.
01:05:50 – Trevor gets grabbed by something.
01:08:42 – A lady appears behind Laine.
01:11:19 – Debbie morphs into a demonic girl then screams.
01:15:10 – Trevor walks towards the pool and spins around to see a screaming decomposed face he is then thrown back into the pool. [Video].
01:16:40 – Laine spins Trevor around to reveal that he has no eyes and his mouth is sewn shut.
01:17:31 – Sarah is grabbed and pulled into a hole in the wall.
(Major jump scares in bold)
Watch with subtitles that warn you about jump scares! Download the .srt file of the jump scares in Ouija. [More info]
Report inaccurate data: Contact us with the URL of this page and a description of what data is inaccurate. We'll work to get it fixed!