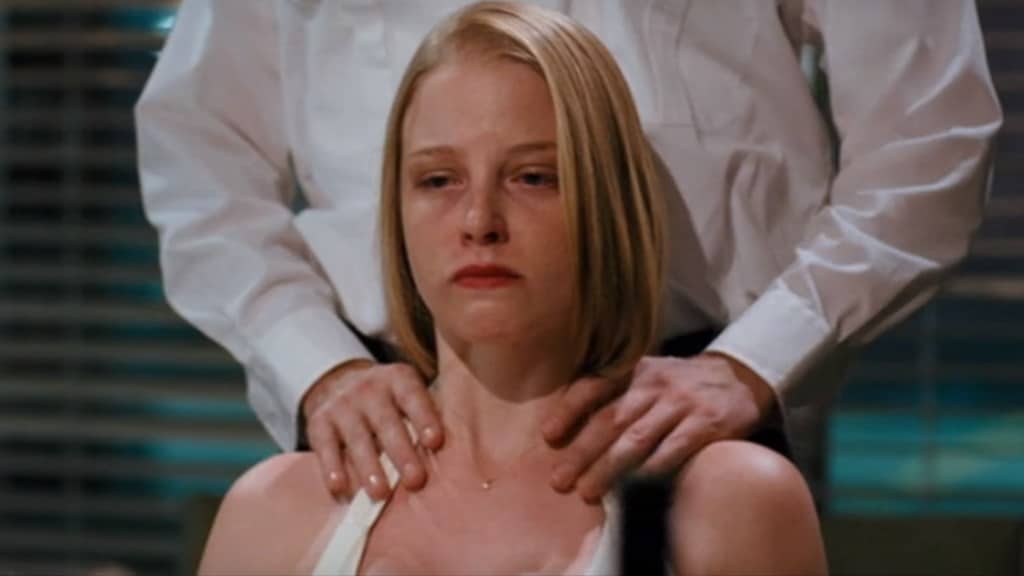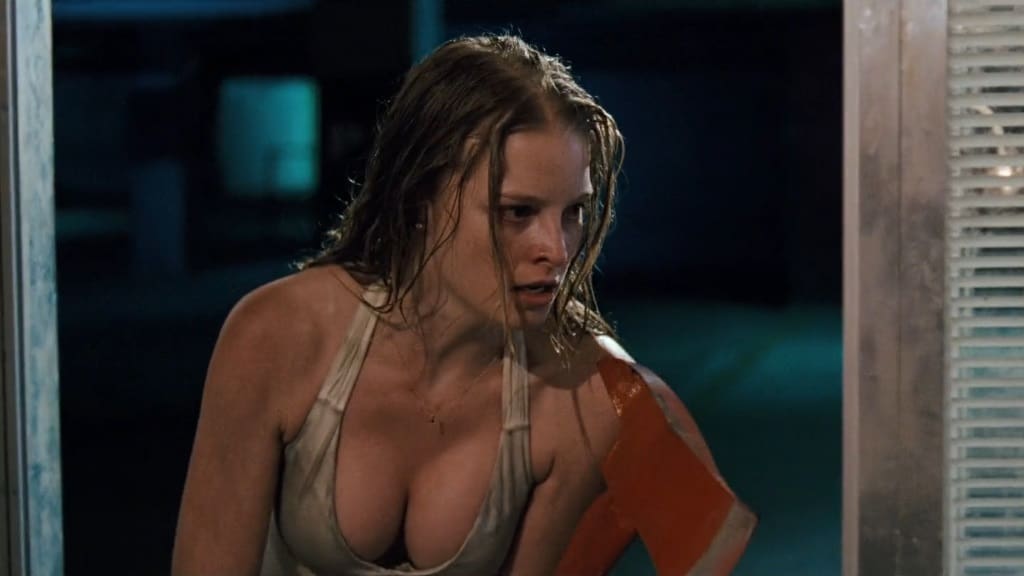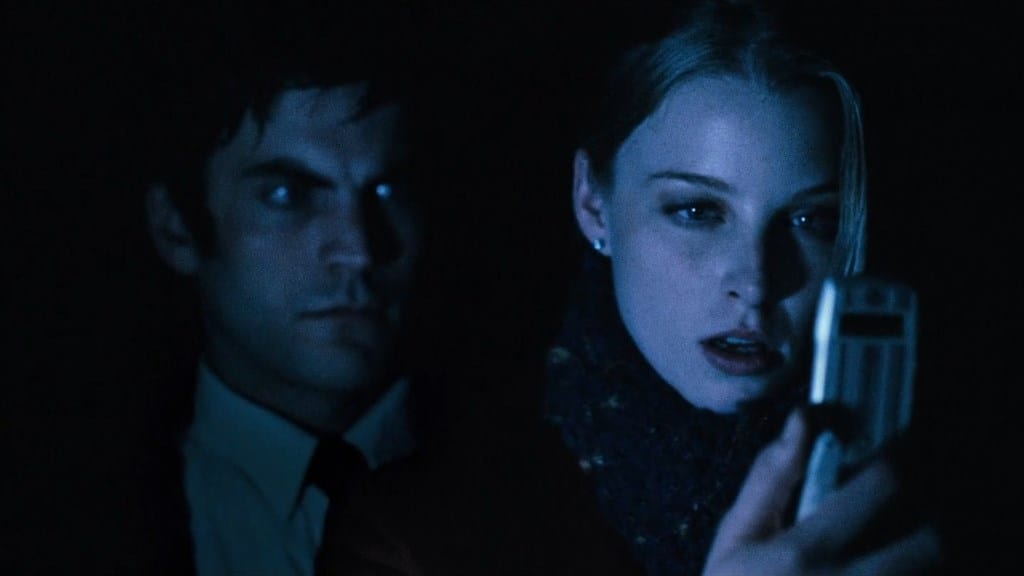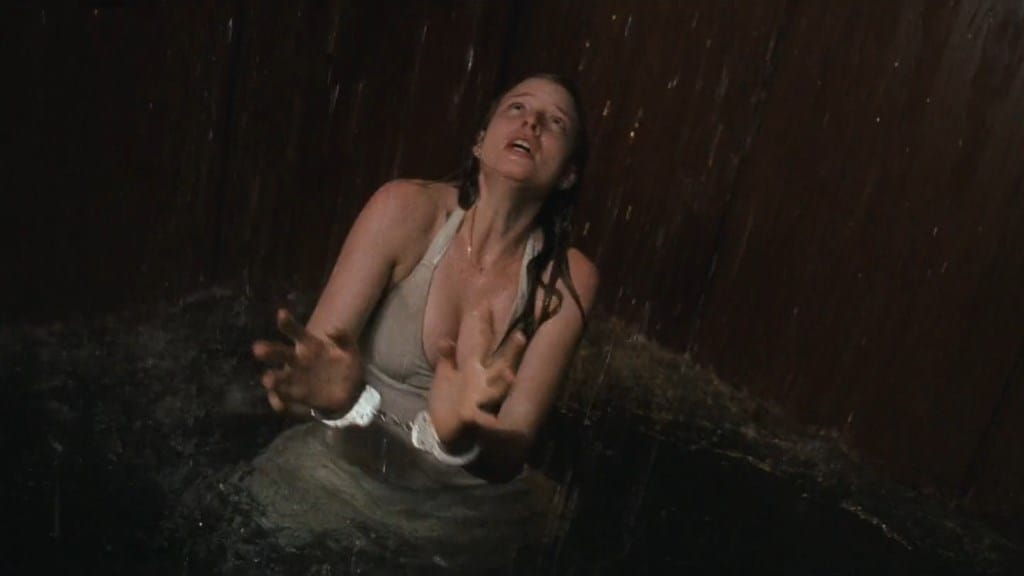 Synopsis: On Christmas Eve a young woman finds herself trapped in a parking garage with a psychopathic security guard.
Director: Franck Khalfoun
Runtime: 98 minutes
MPAA Rating: R
IMDb: 5.9/10  Rotten Tomatoes: 35%
Netflix (US): No
Tags: Christmas, High Jump Scare
Jump Scares:  16 (3 major, 13 minor)
Jump Scare Rating: There are three or four well executed jump scares in P2. The remaining scares are fairly standard and generally involve Thomas or his dog suddenly appearing near Angela.


WARNING: The jump scare descriptions listed below may contain minor spoilers
Show Descriptions
Jump Scare Times
2:14 – The opening scene involves the camera slowly zooming in on the trunk of a parked car while Christmas music plays. Suddenly, the trunk lock pops out and we see a woman's eye and this is accompanied by a very loud sound effect. [Video]
6:01 – Angela bumps into a security guard as she walks around a corner.
9:51 – As Angela enters the security office a dog barks at her.
19:13 – Angela trips over something on the floor.
19:45 – Angela looks at her phone and the light from it reveals Thomas standing right behind her. [Video]
49:14 – The dog barks at Angela once more as she enters the office.
54:26 – As the lift opens, Angela sees Thomas watching her from behind a door.
1:00:22 – A dead body falls into the flooded lift.
1:08:35 – Angela sees the policeman on the security camera, she then turns around but Thomas is standing right behind her. [Video]
1:17:51 – The dog jumps through a broken window into the car that Angela is hiding in.
1:18:34 – The apparently dead dog suddenly barks at Angela.
1:24:40 – Angela appears behind Thomas after he opens a locker door.
1:25:41 – Angela turns the car on and loud heavy metal music plays on the radio.
1:26:29 – A car smashes into Angela's car.
1:29:44 – Angela suddenly stabs Thomas in the eye.
1:30:28 – Thomas grabs Angela around the ankle.
(Major scares in bold)
Download a .srt file of the jump scares in P2 [more info].