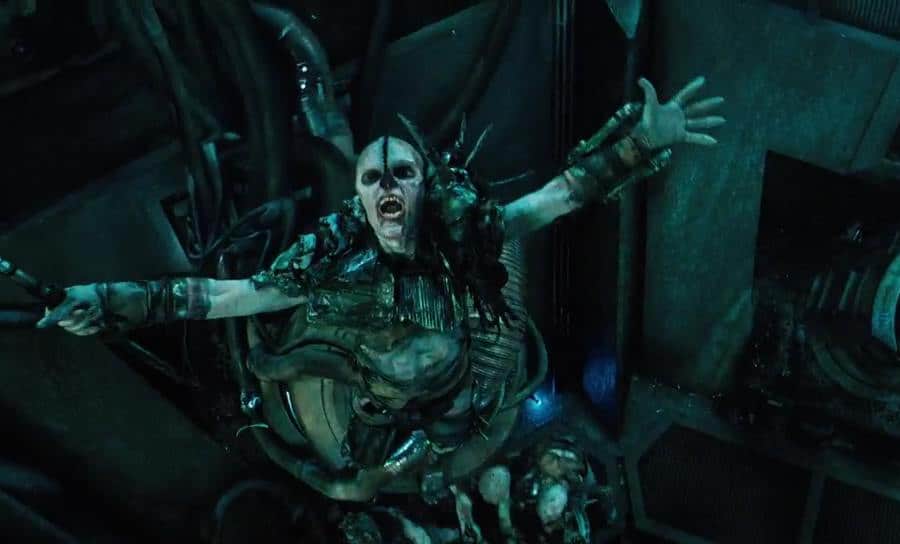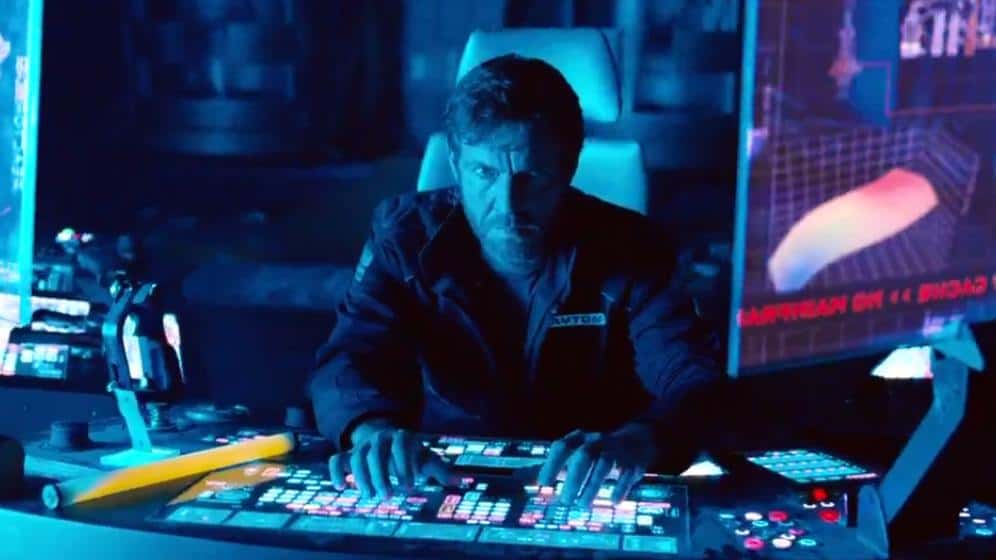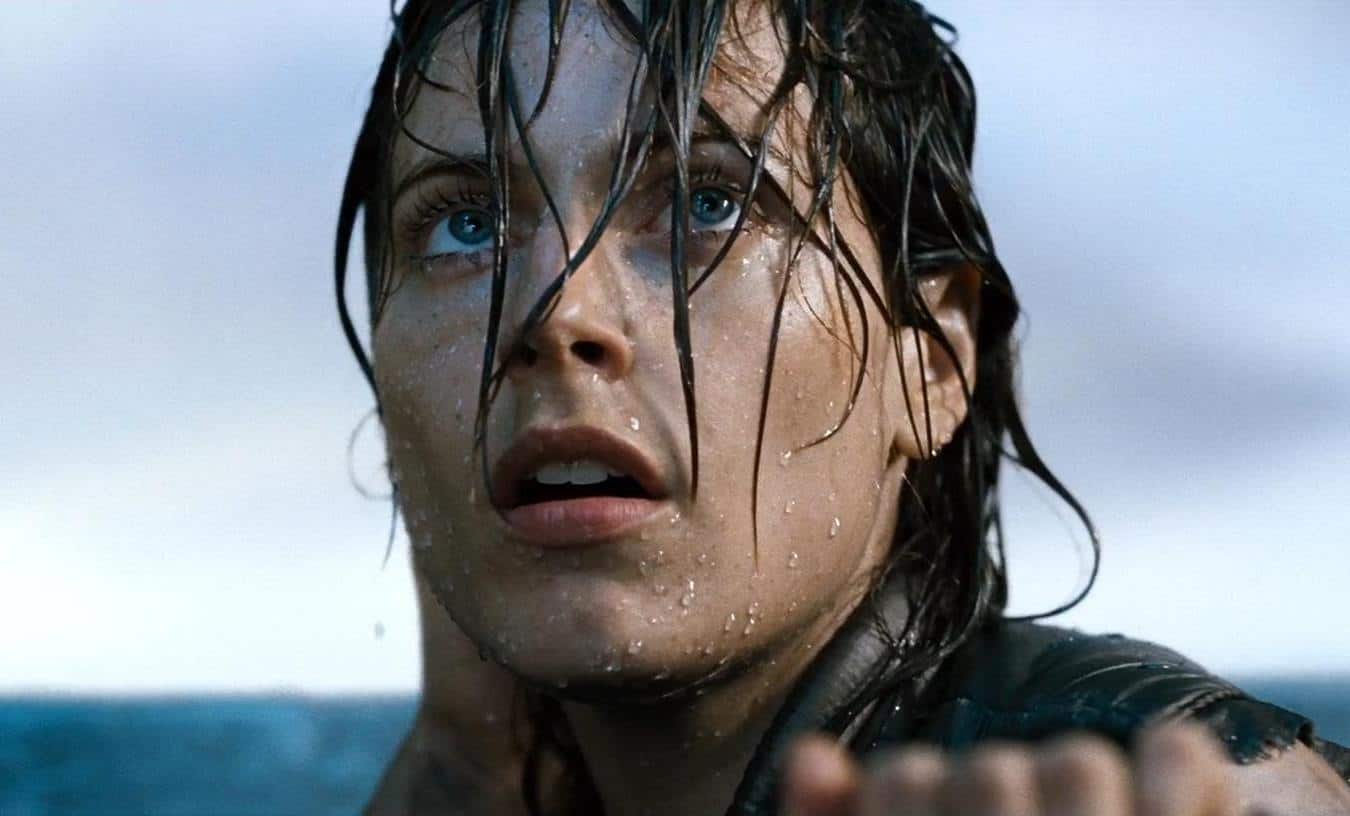 See below for the exact times and descriptions of the 13 jump scares in Pandorum, which has a jump scare rating of 4.0.
Jump Scare Rating: Jump scares and jarring quick-cuts dominate this film. Those who are easily startled should avoid.


Synopsis: Astronauts Payton and Bower wake from hypersleep to find their ship, Elysium, has been over-run by cannibalistic humanoid monsters.
Contributor: Anthony Wilson contributed all the information on this page (Sign up now to become a contributor too! Learn more)
Director: Christian Alvart
Runtime: 108 minutes
WARNING: The jump scare descriptions listed below may contain minor spoilers

Jump Scare Times
00:02:57 – The scene abruptly cuts to Corporal Bower struggling in his hyper-sleep chamber.
00:05:10 – A hyper-sleep chamber drops down, accompanied by a loud noise.
00:20:04 – Bower shines his torch on a dead person hanging by some rope. [Video]
00:20:27 – The mystery girl attacks Bower.
00:21:47 – The hanging body is suddenly pulled up.
00:22:19 – Something runs past Bower.
00:23:44 – A monster tries to attack Bower through a grate.
00:25:29 – A child's face appears beside Bower during a scene transition.
00:32:47 – A hanging man suddenly opens his eyes as Bower gets close to him. [Video]
00:37:00 – The monsters start screaming from above Bower.
00:54:13 – A monster lunges at Bower.
00:54:39 – A monster jumps down on Nadia.
01:03:43 – Payton closes a cabinet door which reveals Gallo standing behind it.
(Major jump scares in bold)
Watch with subtitles that warn you about jump scares! Download the .srt file of the jump scares in Pandorum. [More info]
Report inaccurate data: Contact us with the URL of this page and a description of what data is inaccurate. We'll work to get it fixed!