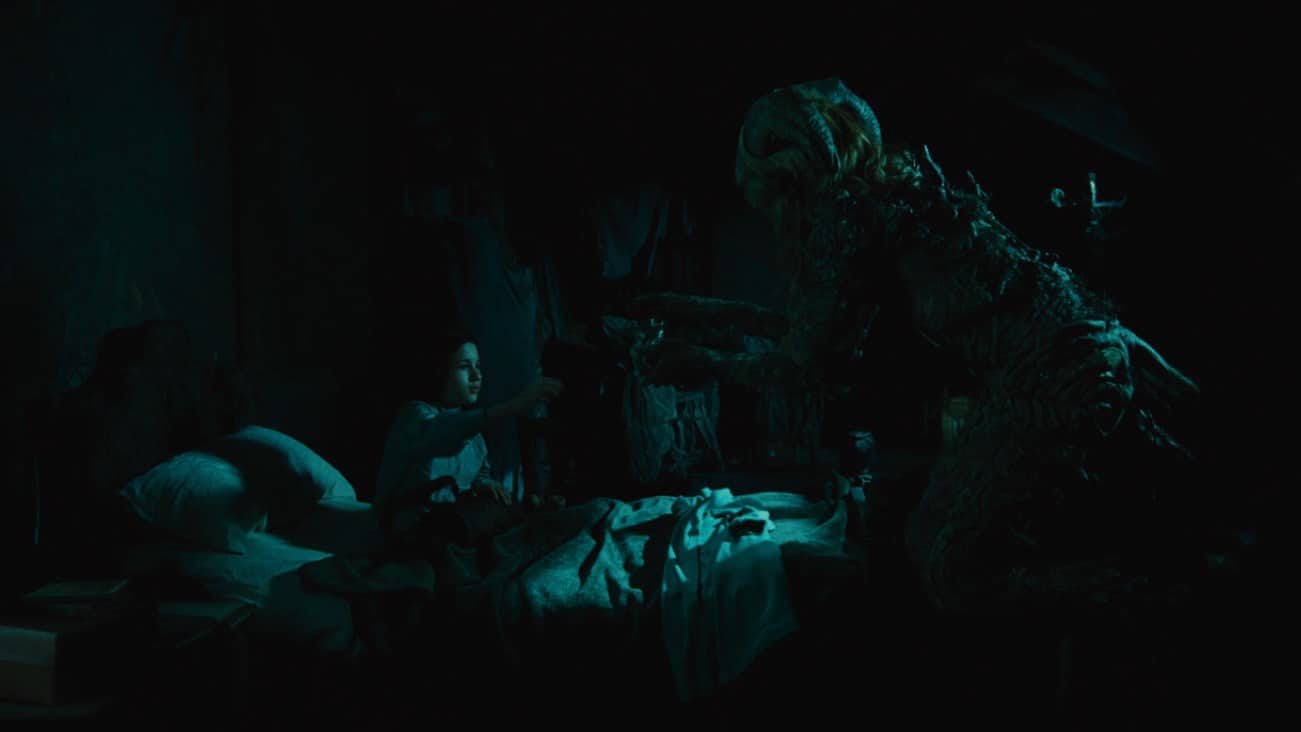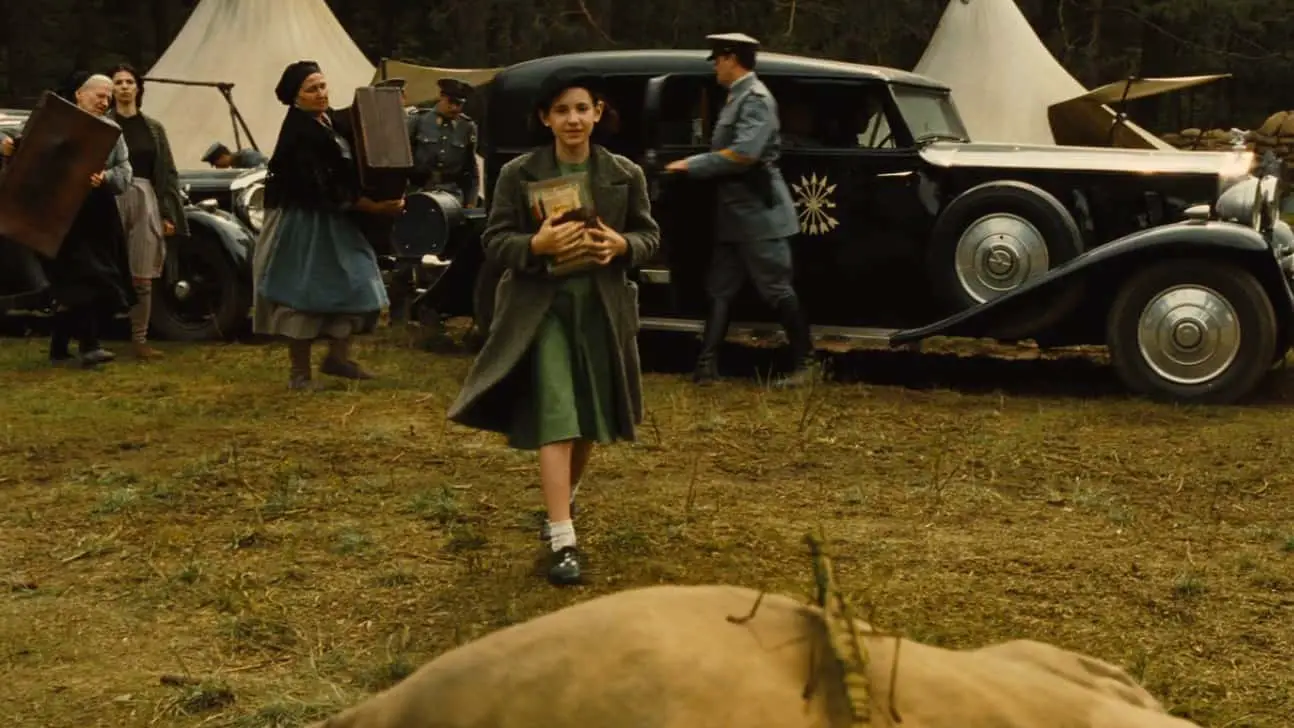 Synopsis: Set during the aftermath of the Spanish Civil War, a young girl fascinated by fairy-tales escapes to a fantasy world after she is sent to live with her cruel step-father.
Director: Guillermo del Toro
Runtime: 119 minutes
MPAA Rating: R
IMDb: 8.2/10  Rotten Tomatoes: 95%
Netflix (US): No
Jump Scares:  6 (0 major, 6 minor)
Jump Scare Rating: Plenty of creepy imagery (in particular the scenes with the pale man an hour in) but nothing that could really be considered a jump scare (other than some minor moments mentioned below). The bigger issue for most are the two or three scenes of brutal violence that are graphically depicted.


WARNING: The jump scare descriptions listed below may contain minor spoilers
Show Descriptions
Jump Scare Times
The times below are based on the Criterion Blu-ray release, the scares may occur 20-30 seconds earlier in other versions.
22:13 – As Ofelia enters the labyrinth, the fairy lands on what appears to be a rock however it moves to reveal it is actually a faun (while not strictly a jump scare this may startle some viewers).
36:32 – The toad's tongue suddenly shoots out and takes the bug crawling on Ofelia's face.
1:00:05 – The pale man's hand suddenly moves after Ofelia eats a grape.
1:09:11 – Vidal turns around after hearing an explosion, this is followed by a sudden scene change to a car exploding.
1:21:21 – Vidal pulls Ofelia out from underneath the bed.
1:30:46 – While attempting to escape, Mercedes moves the umbrella to reveal Vidal watching her.
Download a .srt file of the jump scares in Pan's Labyrinth [more info].