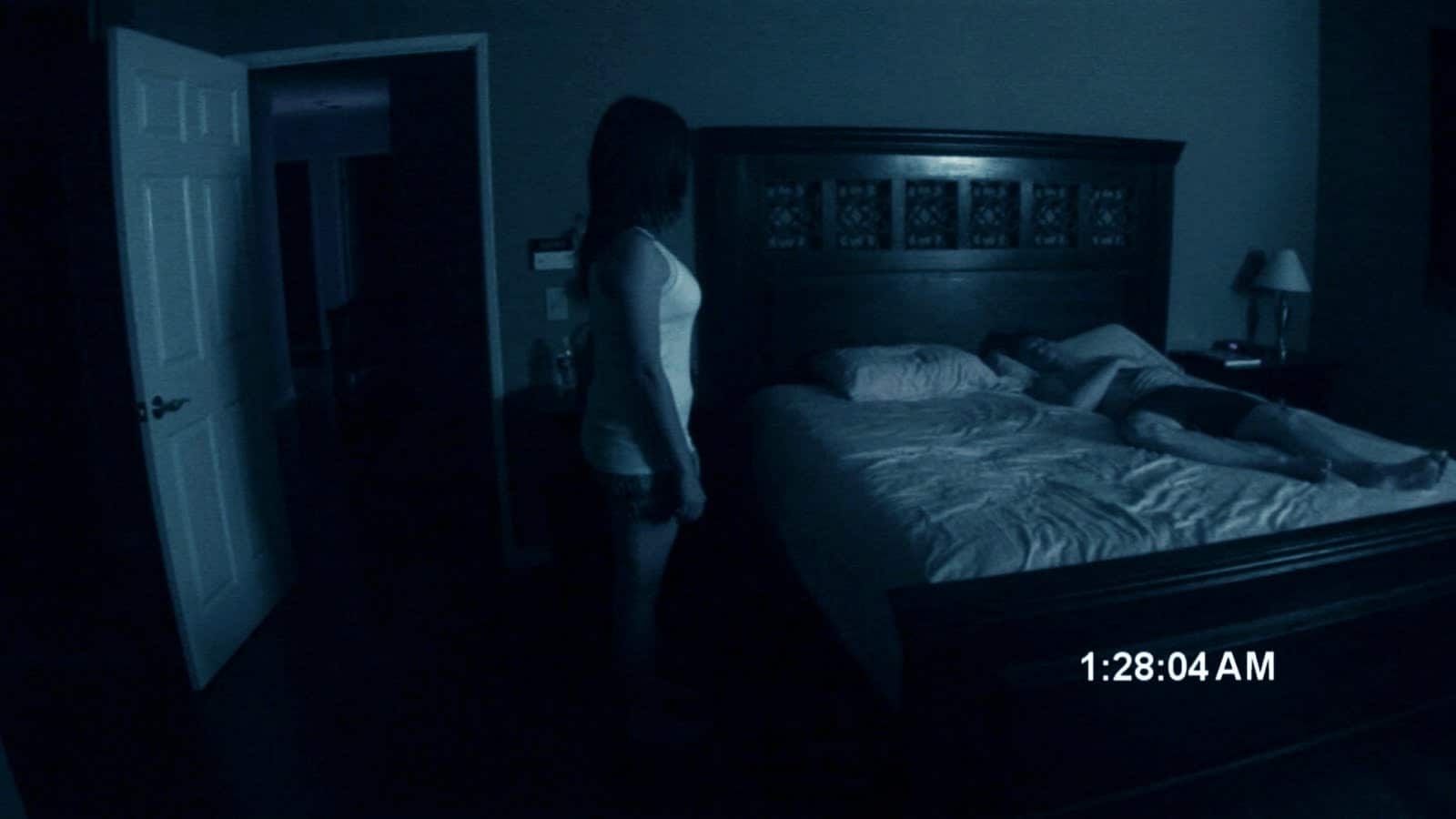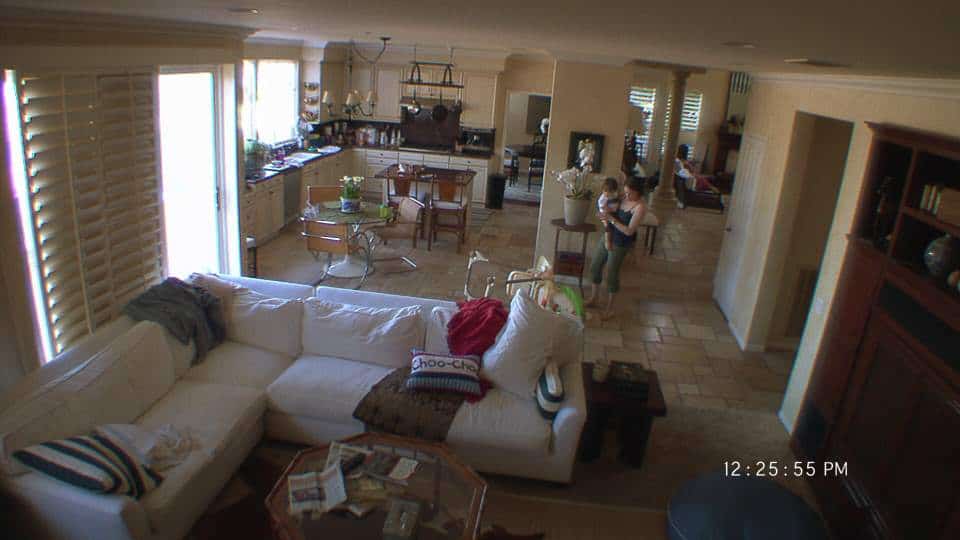 Synopsis: A young couple, Katie and Micah, move into a new home in suburban San Diego where Katie becomes increasingly disturbed by the presence of an evil force.
Director: Oren Peli
Runtime: 86 minutes
MPAA Rating: 15
IMDb: 6.3/10  Rotten Tomatoes: 83%
Netflix (US): No
Jump Scares: 10 (2 major, 8 minor) (theatrical version)
Jump Scare Rating: Quite light on jumps until the final night where there are a couple of major scares.


WARNING: The jump scare descriptions listed below may contain minor spoilers
Show Descriptions
Jump Scare Times
26:56 – (Night #5) Katie suddenly wakes up out of bed gasping for air.
27:29 – (Night #5) The noise of something banging comes from another room.
31:47 – (Night #13) The couple wake up in their bed and a loud noise sounds from another room, followed by a bang.
40:48 – (Night #15) Micah enters the house again where he hears a bang.
1:02:18 – (Night #18) The bedroom door slams shut.
1:03:31 – (Night #18) The door slams shut again.
1:06:21 – Something bangs upstairs.
1:23:00 – (Night #21) Katie begins to scream loudly.
1:24:00 – (Night #21) Micah's body is hurled at the screen from the doorway. (theatrical version) [Video]
1:24:33 – (Night #21) Katie crawls up to the screen and lunges at it as her face begins to turn demonic. (theatrical version) [Video]
(Major scares in bold)
Download a .srt file of the jump scares in Paranormal Activity [more info].