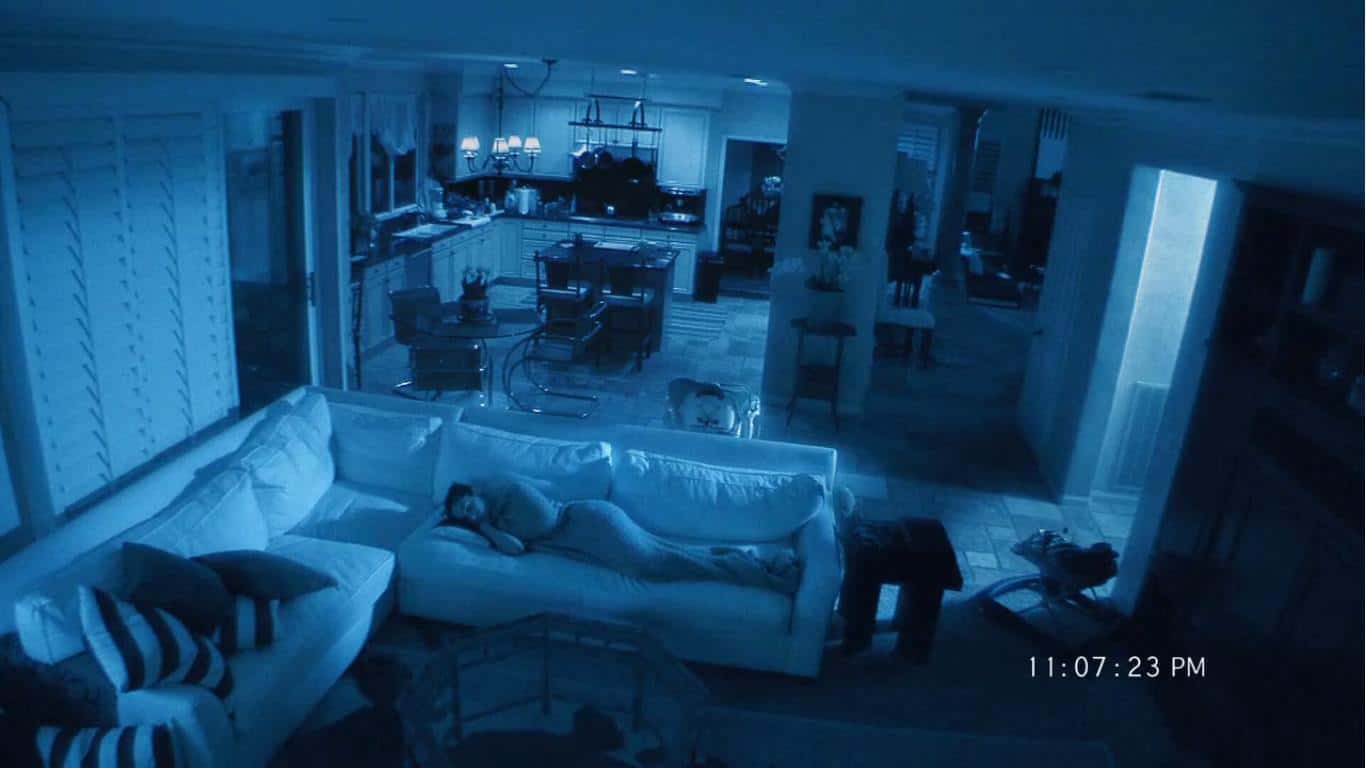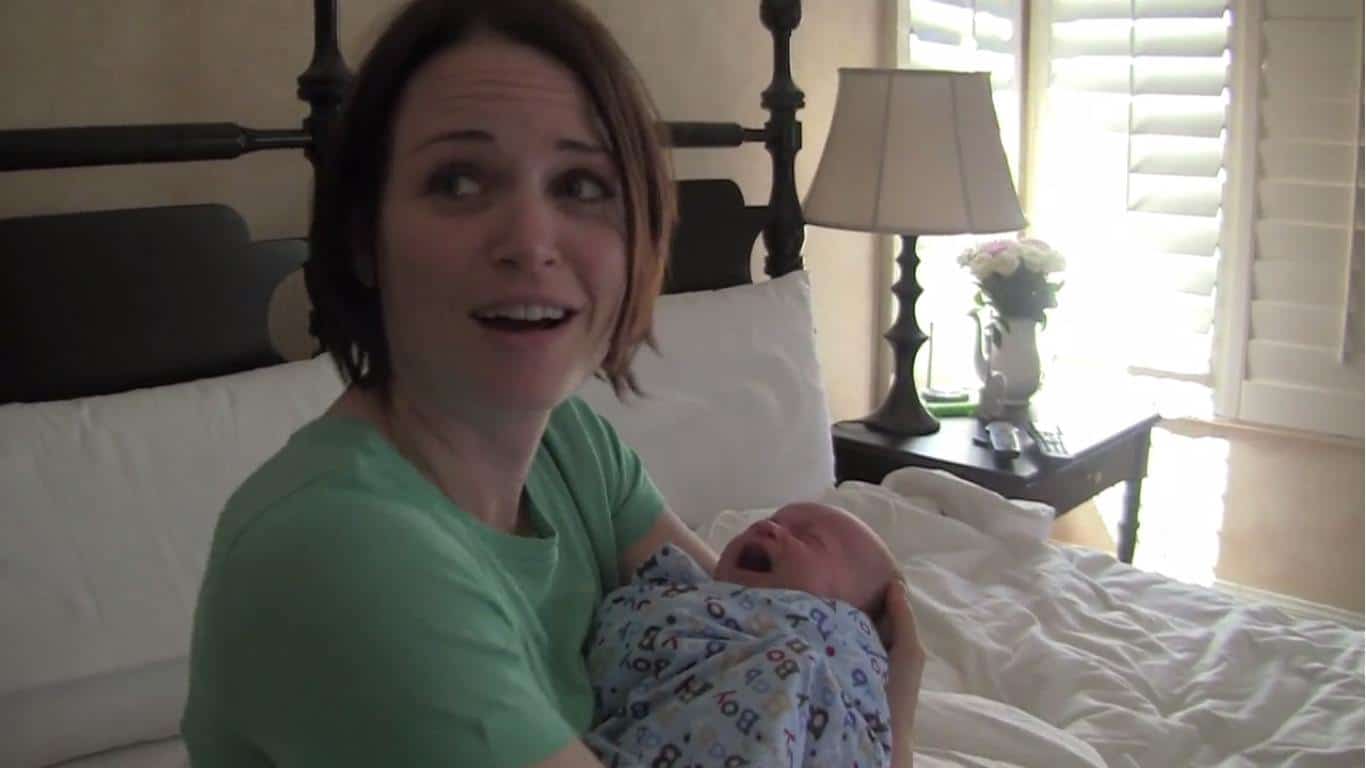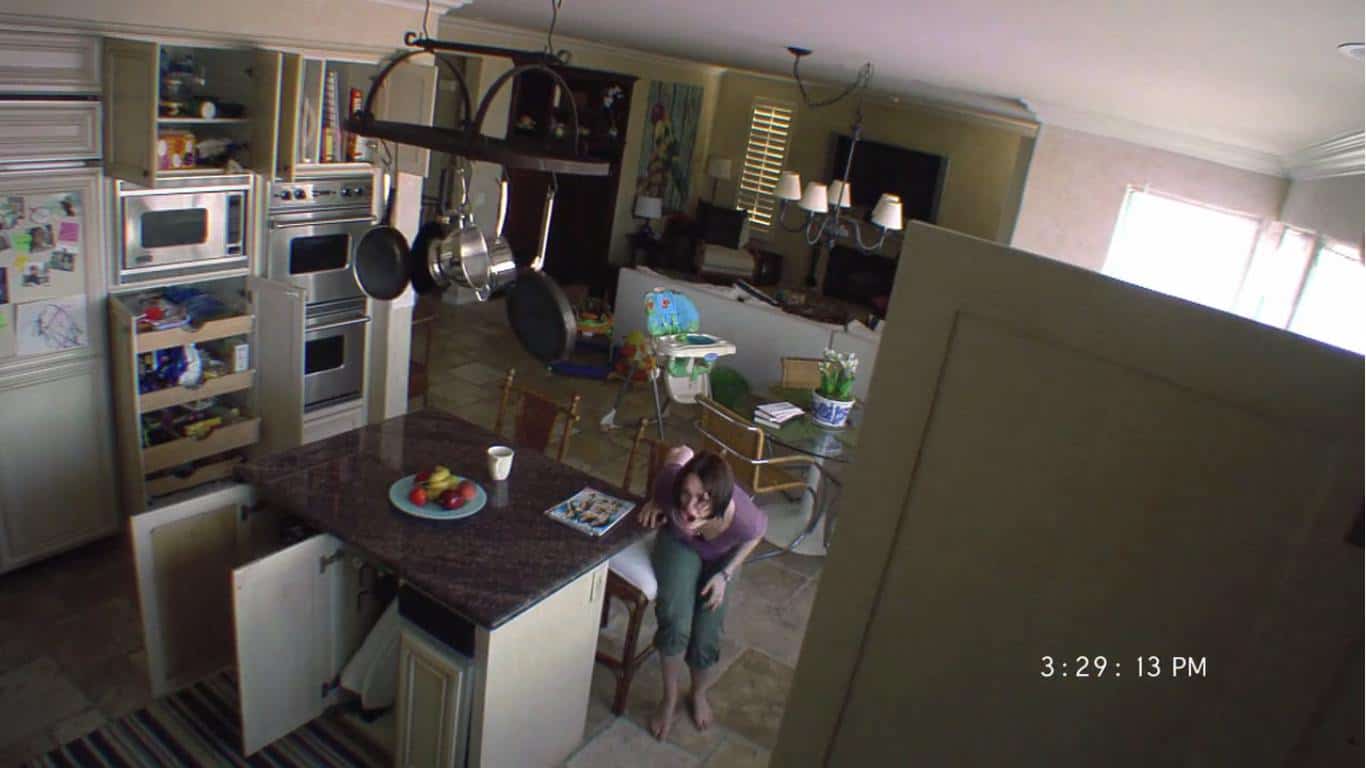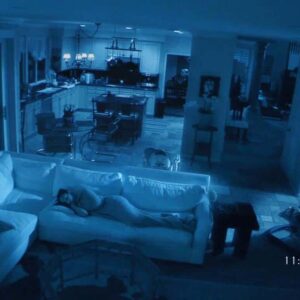 Synopsis: Set before the events of the first Paranormal Activity movie, the Rey family move into a new home where they experience a series of escalating unexplained events that the family begin to expect might be supernatural in origin.
Director: Tod Williams
Runtime: 98 minutes (directors cut)
MPAA Rating: Unrated
IMDb: 5.7/10  Rotten Tomatoes: 58%
Netflix (US): No
Jump Scares:  14 (3 major, 11 minor)
Jump Scare Rating: The scares in the first two-thirds of the movie are minor and mostly consist of loud noises however there are three significant scares in the last 30 minutes of the movie.


WARNING: The jump scare descriptions listed below may contain minor spoilers
Show Descriptions
Jump Scare Times
24:34 – There is a loud bang as the housekeeper walks around the house.
31:29 – There is a loud bang on the window which startles Kristi.
33:15 – A pan drops in the kitchen.
34:09 – The pan drops once more, causing Kristi to jump in fright.
43:03 – The pool cleaning machine jumps out of the water.
46:25 – Ali's boyfriend suddenly knocks on the sliding glass door.
50:04 – A shadow passes over Ali and she suddenly jolts awake.
50:42 – There is a loud bang on the front door.
1:06:38 – All the kitchen doors suddenly fly open while Kristi is in the kitchen. [Video]
1:14:35 – Kristi is suddenly pushed to the floor and dragged out of the babies room by an unseen force. [Video]
1:23:19 – Kristi lunges at Daniel as he approaches her.
1:24:14 – A pan drops on the kitchen bench.
1:26:26 – As Daniel moves the camera around the room, Kristi suddenly appears up close and attacks him. [Video]
1:31:11 – Katie throws Kristi into the camera.
(Major scares in bold)
Download a .srt file of the jump scares in Paranormal Activity 2 [more info].