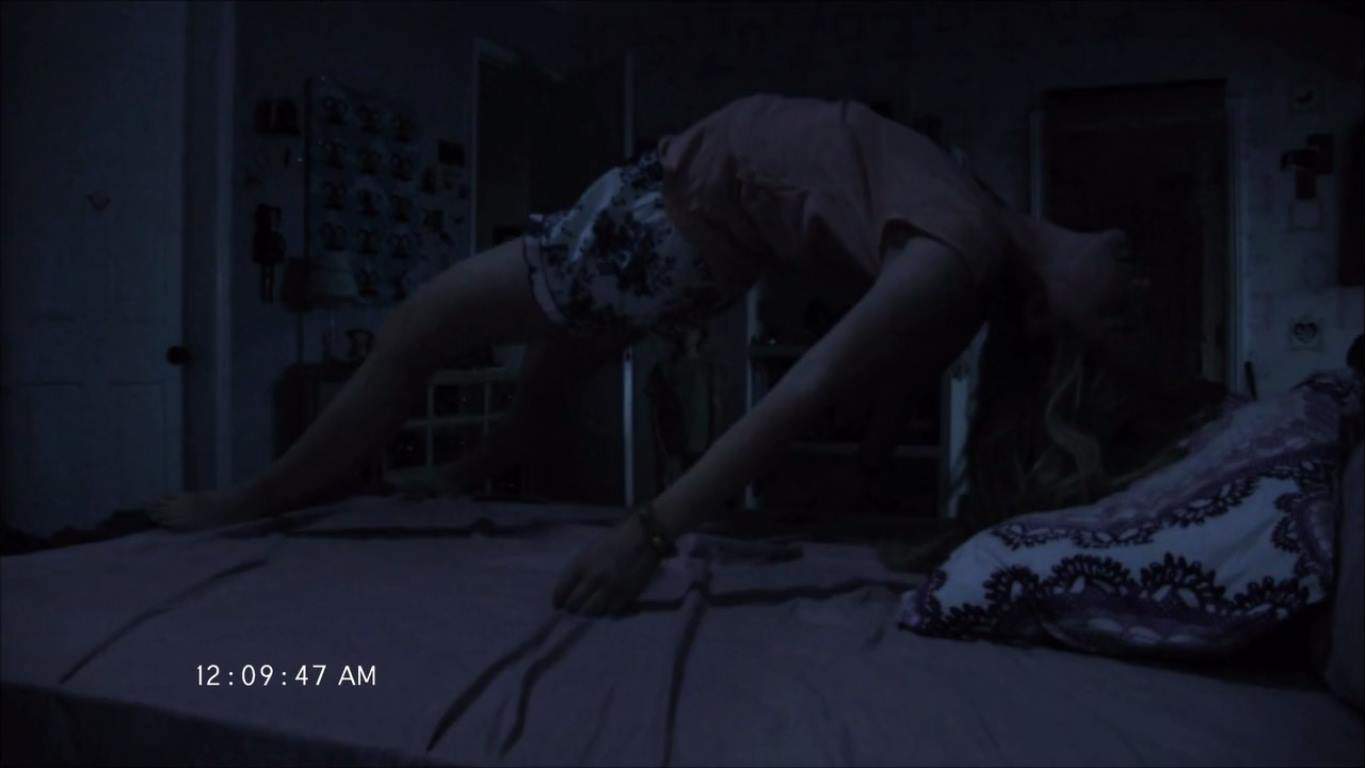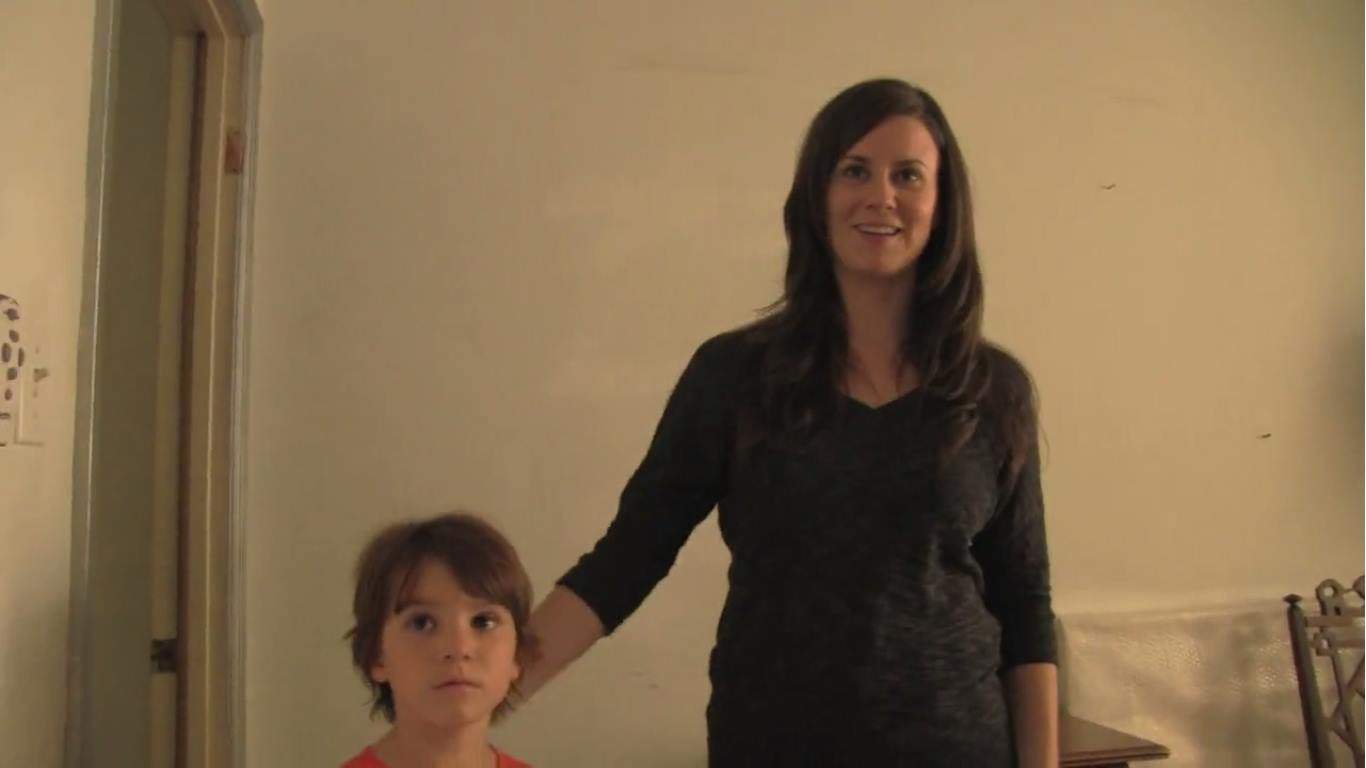 Synopsis: Set five years after the events of Paranormal Activity 2, a family begin to experience strange events in their suburban home following the arrival of some new neighbours.
Director: Ariel Schulman, Henry Joost
Runtime: 97 minutes (director's cut)
MPAA Rating: Unrated
IMDb: 4.6/10  Rotten Tomatoes: 24%
Netflix (US): No
Jump Scares:  21 (1 major, 20 minor)
Jump Scare Rating: A large number of jump scares throughout however the movie fails to capture the atmosphere of the earlier movies in the series and as a result the jumps are more startling than scary.


WARNING: The jump scare descriptions listed below may contain minor spoilers
Show Descriptions
Jump Scare Times
3:21 – The scarecrow suddenly scares Ben.
10:48 – The camera pans around the tree-house and Robbie is suddenly in frame.
16:49 – Alex jumps in front of the webcam to scare Ben.
24:16 – Alex's mum enters the house, scaring Alex.
25:52 – There is a whooshing noise as a figure moves past the screen while Alex is talking to Robbie.
28:40 – Ben pulls Alex off her bed while she is looking into her webcam.
37:27 – There is a bang as Alex walks towards her bedroom door.
38:38 – Wyatt's toy train turns on.
39:23 – A chandelier falls from the ceiling and smashes in front of Alex. [Video]
42:30 – A lady suddenly appears in front of Alex while she is spying on the neighbours at night.
54:15 – A book drops down in front of the camera.
1:02:31 – A knife drops down in front of the camera.
1:13:39 – The sheets are pulled off Alex's bed suddenly.
1:19:09 – The garage door slams down suddenly, narrowly missing Alex.
1:24:00 – A book drops from the shelf.
1:24:41 – Holly is suddenly lifted off the ground and flung at the ceiling by an unseen force.
1:26:10 – There is a loud thump as Ben looks at the camera.
1:27:38 – Ben sits down at Alex's laptop and Katie is suddenly standing behind him.
1:29:41 – Alex is flung back out of a doorway by an unseen force.
1:30:25 – Alex sees her dad being flung against a wall.
1:32:00 – Alex sees a large group of women approaching her, she turns around and is then attacked by the possessed Katie.
(Major scares in bold)
Download a .srt file of the jump scares in Paranormal Activity 4 [more info].