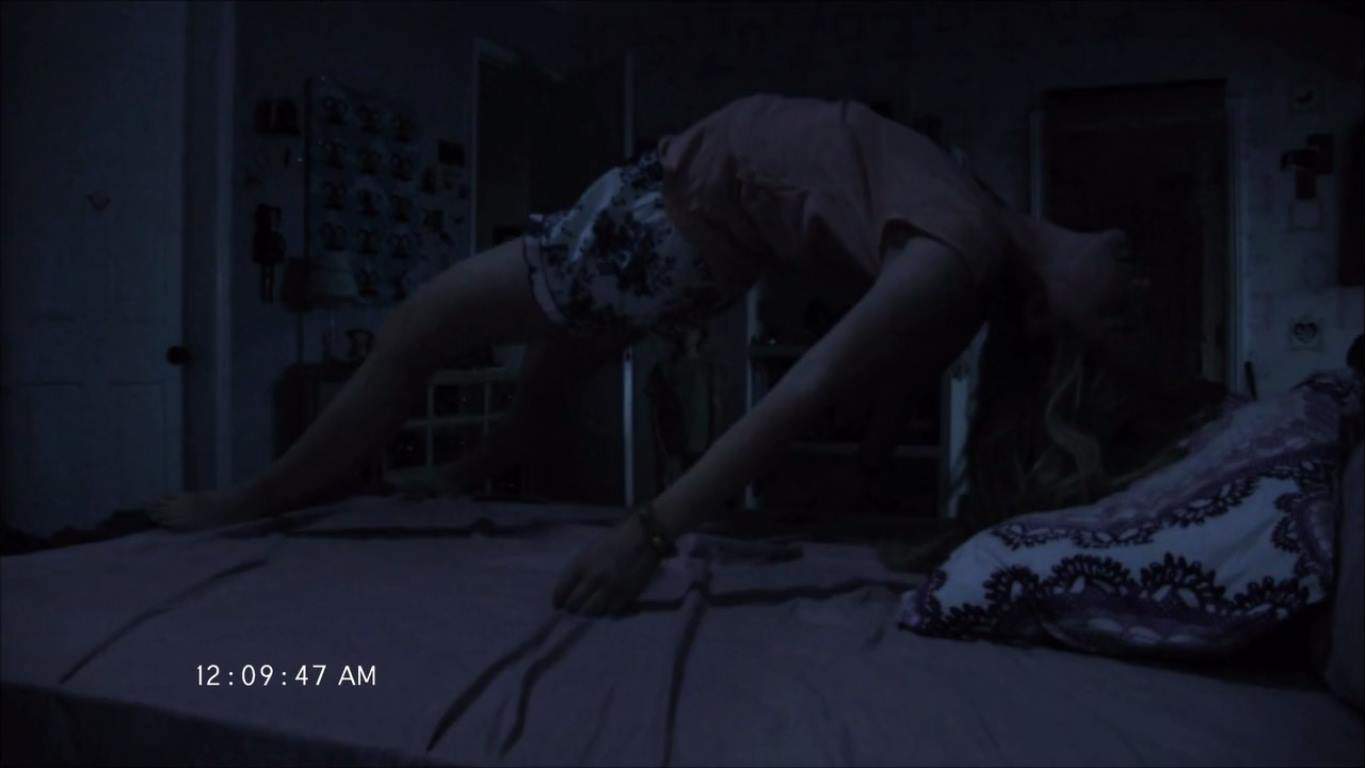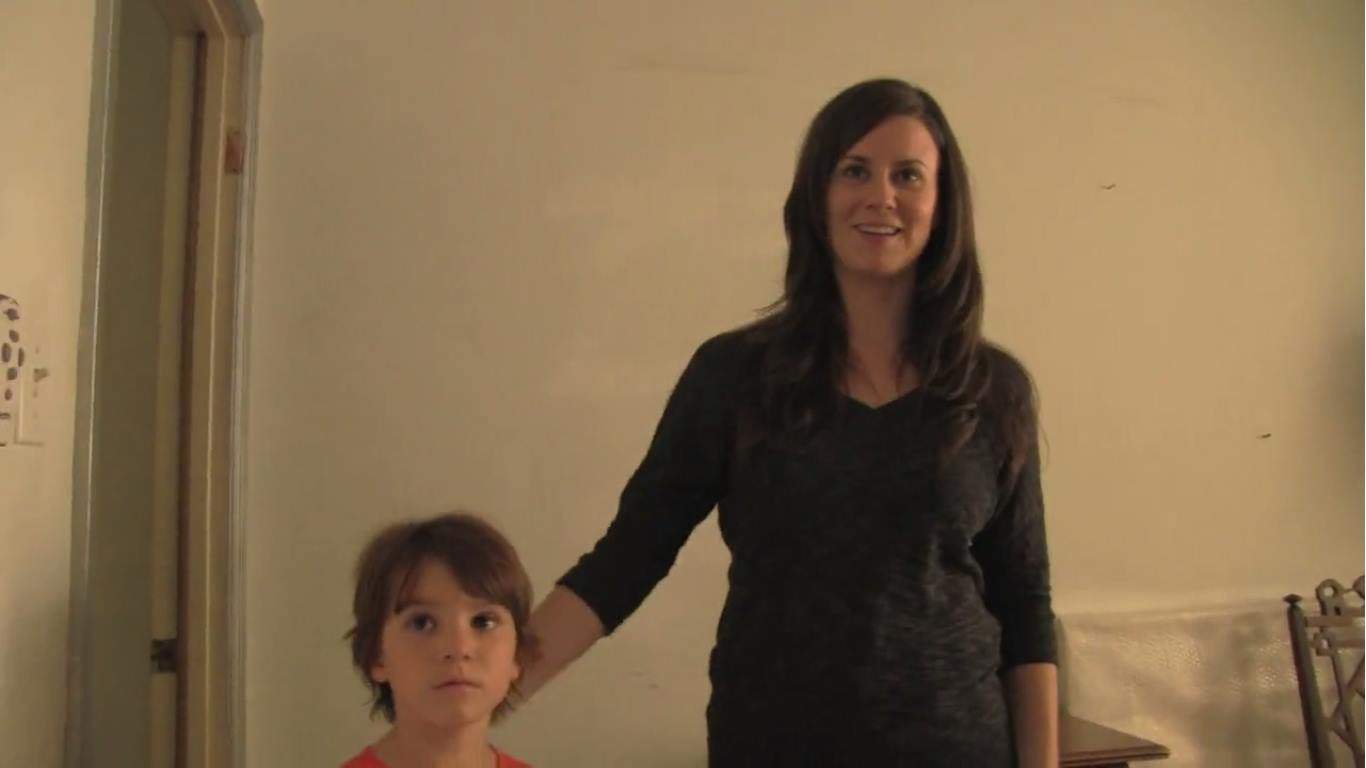 See below for the exact times and descriptions of the 21 jump scares in Paranormal Activity 4, which has a jump scare rating of 3.5.
Jump Scare Rating: A large number of jump scares throughout however the movie fails to capture the atmosphere of the earlier movies in the series and as a result the jumps are more startling than scary.


Synopsis: Set five years after the events of Paranormal Activity 2, a family begin to experience strange events in their suburban home following the arrival of some new neighbours.
Contributor: Anthony Wilson contributed all the information on this page (Sign up now to become a contributor too! Learn more)
Director: Ariel Schulman, Henry Joost
Runtime: 97 minutes
WARNING: The jump scare descriptions listed below may contain minor spoilers

Jump Scare Times
00:03:21 – The scarecrow suddenly scares Ben.
00:10:48 – The camera pans around the tree-house and Robbie is suddenly in frame.
00:16:49 – Alex jumps in front of the webcam to scare Ben.
00:24:16 – Alex's mum enters the house, scaring Alex.
00:25:52 – There is a whooshing noise as a figure moves past the screen while Alex is talking to Robbie.
00:28:40 – Ben pulls Alex off her bed while she is looking into her webcam.
00:37:27 – There is a bang as Alex walks towards her bedroom door.
00:38:38 – Wyatt's toy train turns on.
00:39:23 – A chandelier falls from the ceiling and smashes in front of Alex. [Video]
00:42:30 – A lady suddenly appears in front of Alex while she is spying on the neighbours at night.
00:54:15 – A book drops down in front of the camera.
01:02:31 – A knife drops down in front of the camera.
01:13:39 – The sheets are pulled off Alex's bed suddenly.
01:19:09 – The garage door slams down suddenly, narrowly missing Alex.
01:24:00 – A book drops from the shelf.
01:24:41 – Holly is suddenly lifted off the ground and flung at the ceiling by an unseen force.
01:26:10 – There is a loud thump as Ben looks at the camera.
01:27:38 – Ben sits down at Alex's laptop and Katie is suddenly standing behind him.
01:29:41 – Alex is flung back out of a doorway by an unseen force.
01:30:25 – Alex sees her dad being flung against a wall.
01:32:00 – Alex sees a large group of women approaching her, she turns around and is then attacked by the possessed Katie.
(Major jump scares in bold)
Watch with subtitles that warn you about jump scares! Download the .srt file of the jump scares in Paranormal Activity 4. [More info]
Report inaccurate data: Contact us with the URL of this page and a description of what data is inaccurate. We'll work to get it fixed!