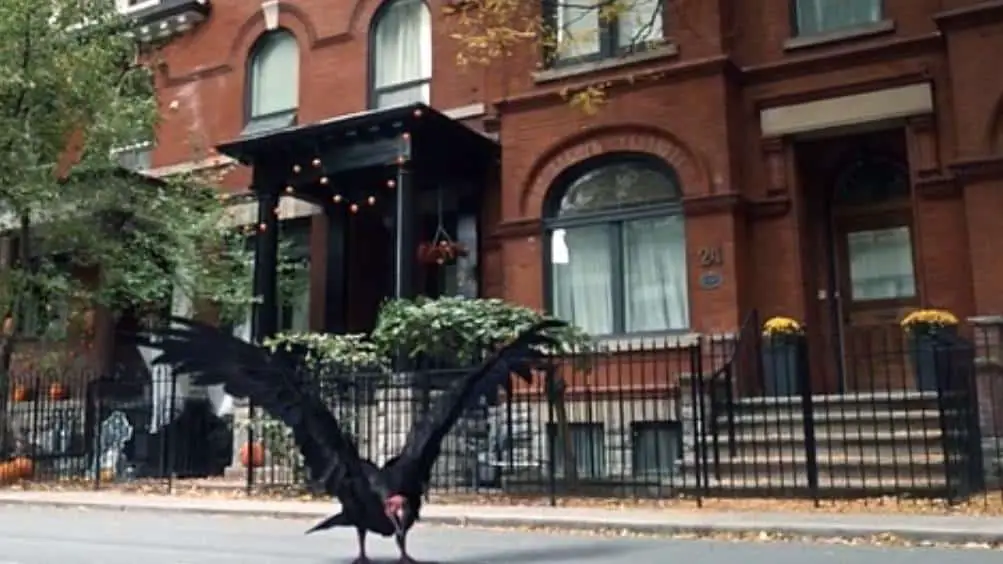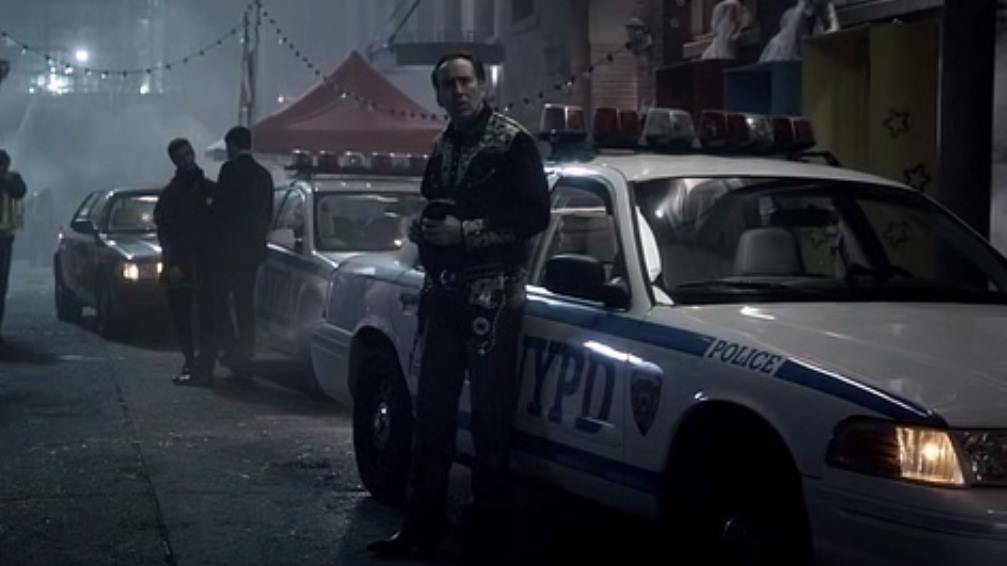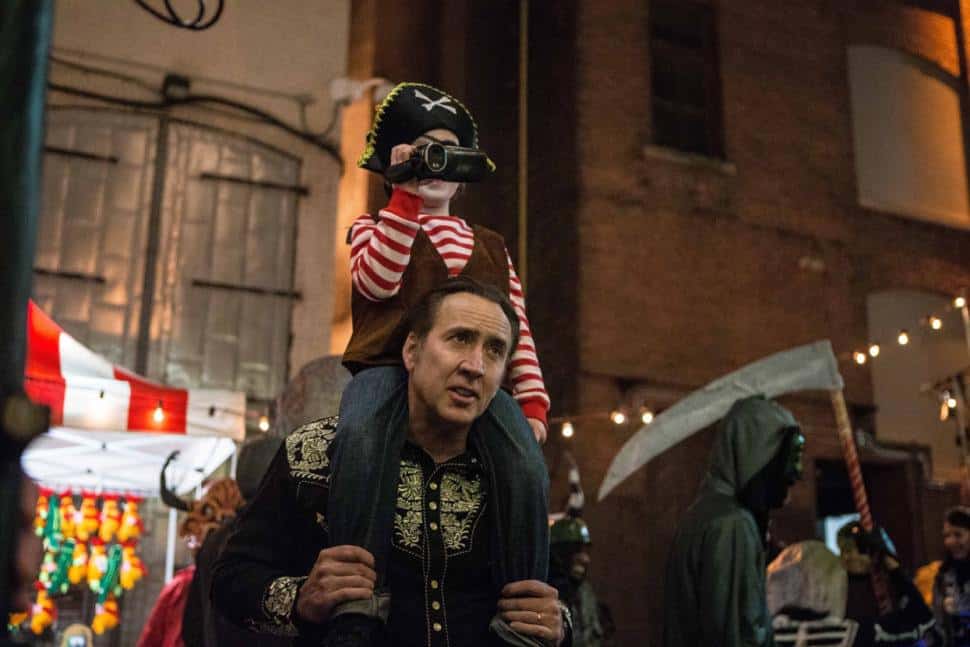 See below for the exact times and descriptions of the 13 jump scares in Pay The Ghost, which has a jump scare rating of 3.0.
Jump Scare Rating: Jump scares begin to ramp up from about the 20 minute mark. Most are relatively predictable however one scare at the 26 minute mark is quite well done.


Synopsis: One year after the disappearance of his son on Halloween, Professor Mike Lawford is haunted by sightings of his son and cryptic messages telling him to "pay the ghost".
Contributor: Anthony Wilson contributed all the information on this page (Sign up now to become a contributor too! Learn more)
Director: Uli Edel
Runtime: 94 minutes
WARNING: The jump scare descriptions listed below may contain minor spoilers

Jump Scare Times
00:01:59 – Some children are hiding in a cellar when something breaks through from above.
00:25:57 – Mike looks out the window and sees a shadow creeping down the street below, suddenly the shadow transforms into a face that appears right at the window.
00:35:29 – A dog barks at Mike.
00:38:09 – A hooded figure with a burnt face briefly appears behind Mike.
00:41:49 – Mike looks at some grainy video camera footage, all of a sudden a scary face pops up on screen.
00:52:14 – A pan suddenly catches fire.
00:53:57 – The figures standing outside Mike's house suddenly catch fire. Seconds later, Mike turns around and has a vision of a large number of children standing in his house.
00:57:57 – The apparently dead psychic suddenly grabs Mike's wrist.
01:02:10 – Kristen turns around suddenly, accompanied by a noise on the soundtrack.
01:13:43 – A hooded figure attacks Hannah, pushing her out the window.
01:17:46 – Some birds fly at Mike while he is on the bridge.
01:18:54 – Mike approaches a woman, when he touches her she bursts into flame and Mike begins to have a flashback.
01:24:18 – The hooded figure rushes at Mike on the bridge.
(Major jump scares in bold)
Watch with subtitles that warn you about jump scares! Download the .srt file of the jump scares in Pay The Ghost. [More info]
Report inaccurate data: Contact us with the URL of this page and a description of what data is inaccurate. We'll work to get it fixed!