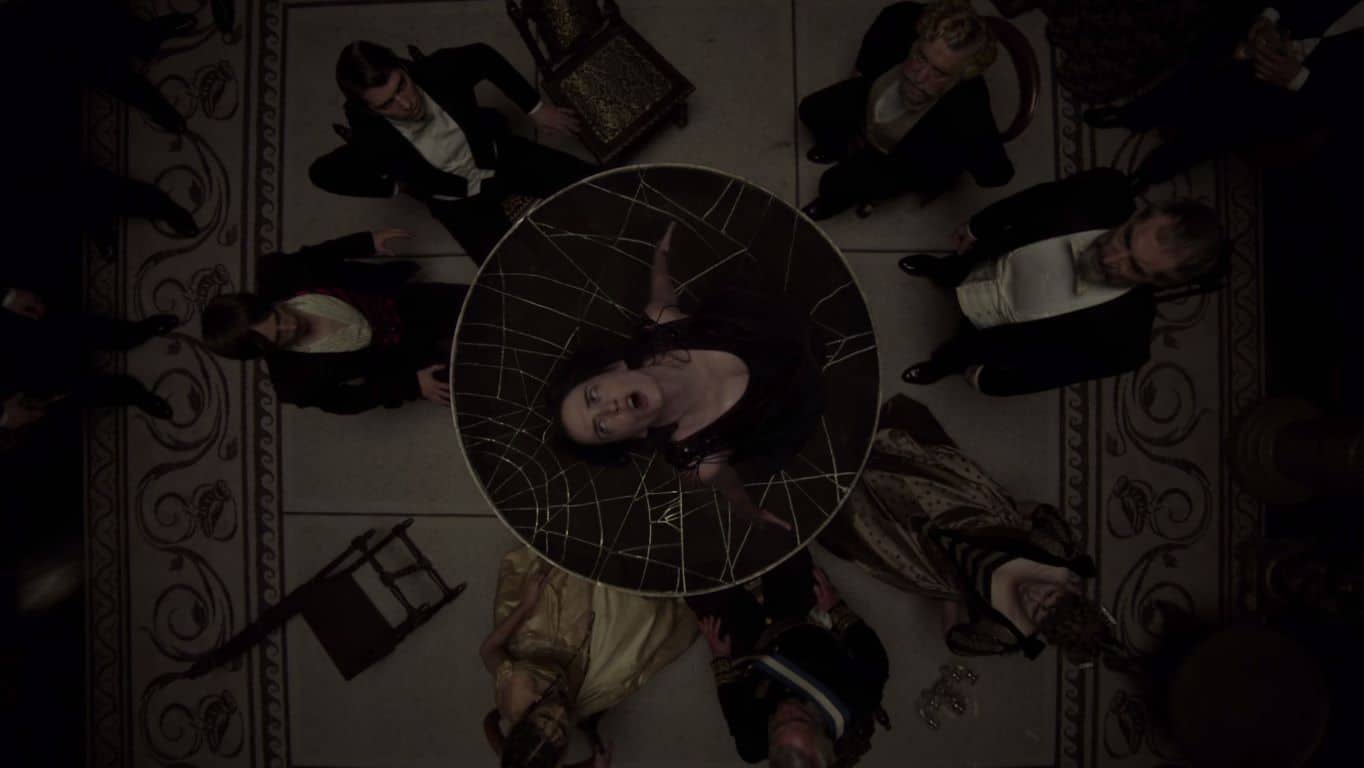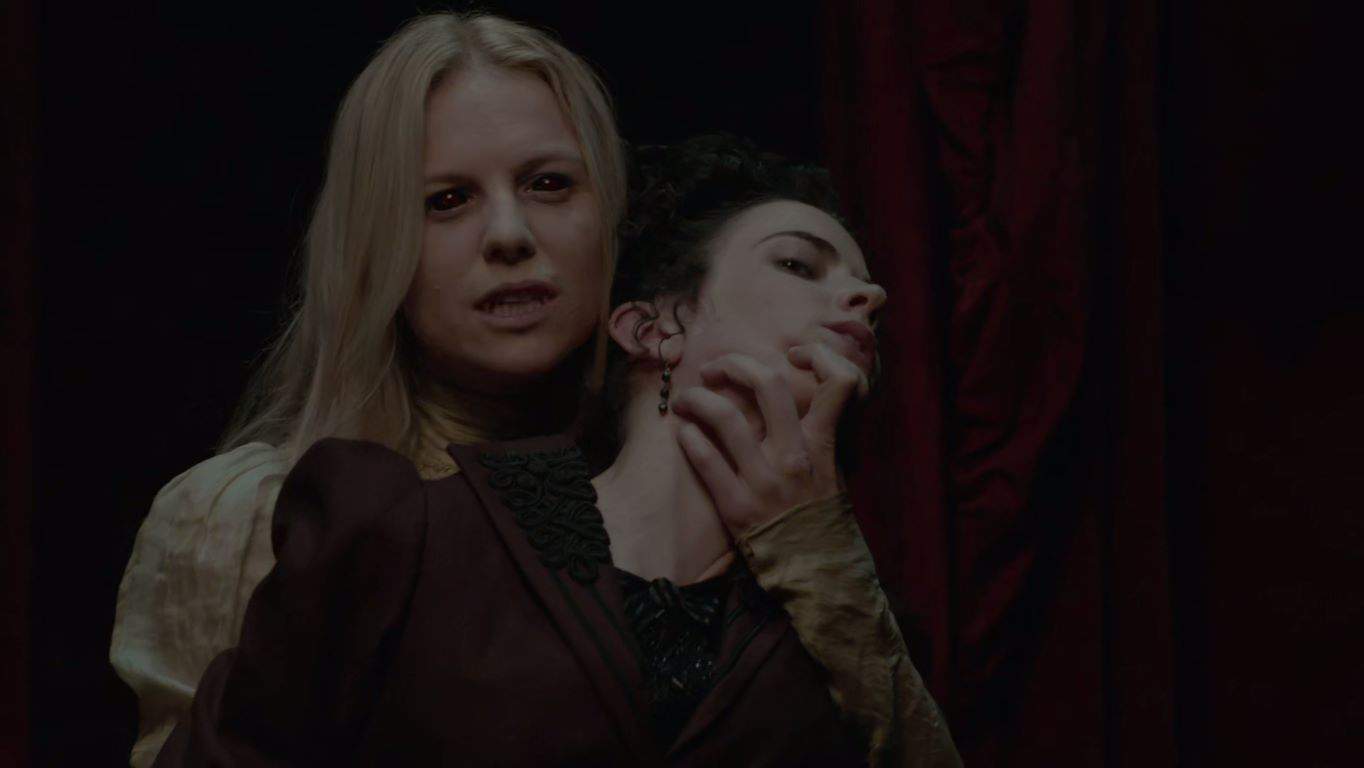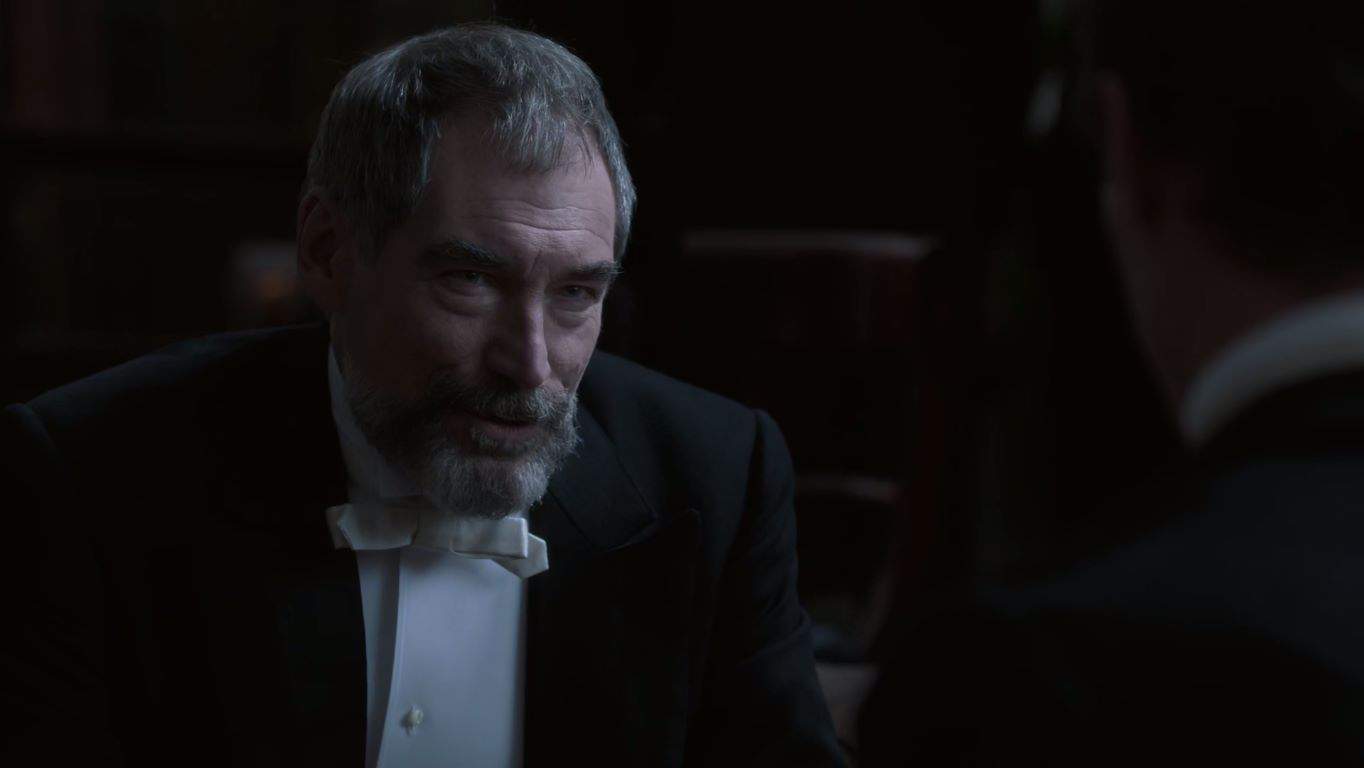 Synopsis: Well known literary characters such as Victor Frankenstein, Dorian Gray, and Abraham Van Helsing unite in 19th century London to fight evil.
Episodes: 8
TV Parental Rating: TV-MA
IMDb: 8.3/10  Rotten Tomatoes: 79%
Netflix (US): Yes
Jump Scares:  12 (1 major, 11 minor)
Average Jump Scares Per Episode: 1.5
Jump Scare Rating: Season 1 of Penny Dreadful has a few jump scares, mainly in the early episodes. The most significant occurs at the beginning of the first episode.


WARNING: The jump scare descriptions listed below may contain minor spoilers
Show Descriptions
Jump Scare Times
— Episode 1 —
1:51 – A window breaks and a woman is pulled outside by an unseen assailant.
16:57 – A head suddenly looks up and snarls from inside the pile of corpses.
42:35 – The camera pans to the window which blows open in the wind, when the camera pans back to Malcolm, Mina is standing right in front of him with red eyes.
— Episode 2 —
31:28 – Madame Kali shrieks and bangs on the table during the seance.
34:21 – An invisible force radiates from Vanessa, extinguishing the candles on the table.
36:46 – Vanessa places her hands on the table, which causes it to crack in several places.
53:53 – A hand bursts out of Proteus's chest.
— Episode 3 —
38:50 – Fenton lunges at Malcolm.
— Episode 4 —
21:06 – A sudden cut from Ethan talking to Fenton struggling against his chains may startle some viewers.
39:18 – The Master Vampire appears in front of Victor and Malcolm.
— Episode 6 —
39:44 – Caliban grabs Van Helsing.
— Episode 7 —
52:19 – Vanessa sits up and grabs the priest.
— Episode 8 —
41:08 – The vampire opens its eyes and Ethan falls through a trap door.
(Major scares in bold)