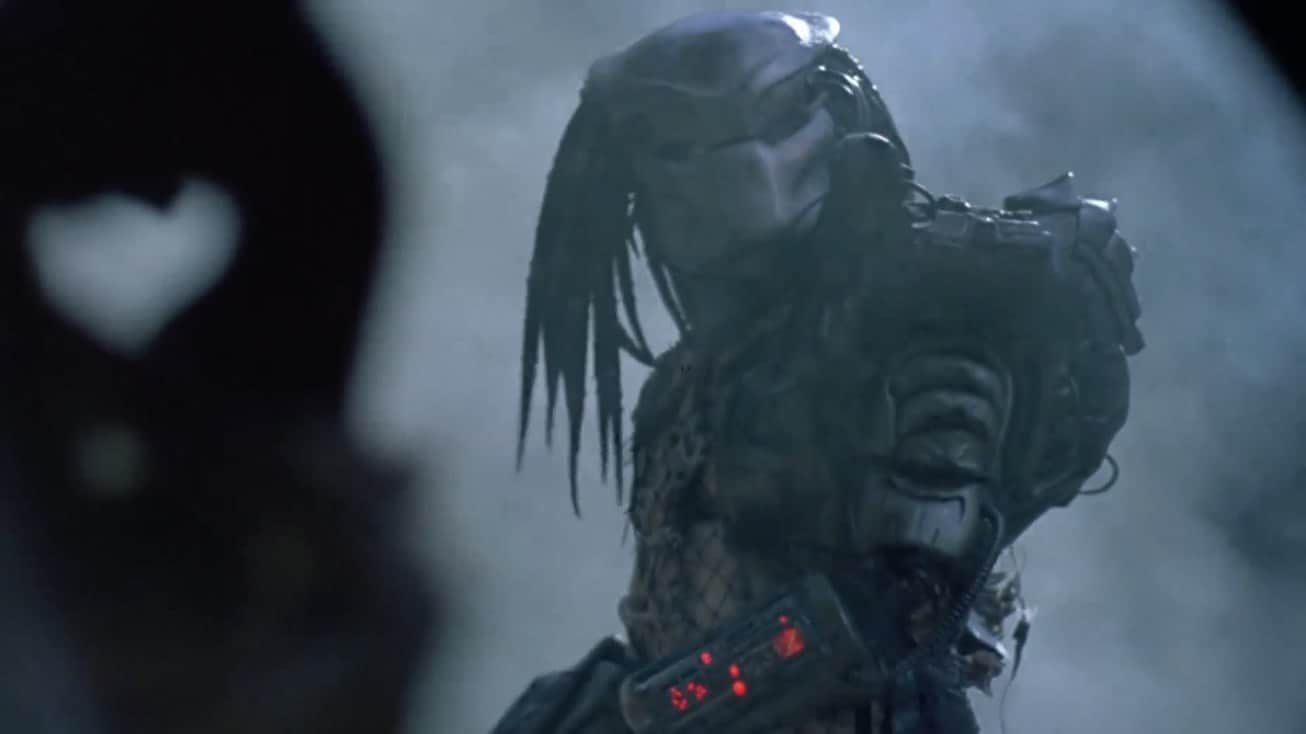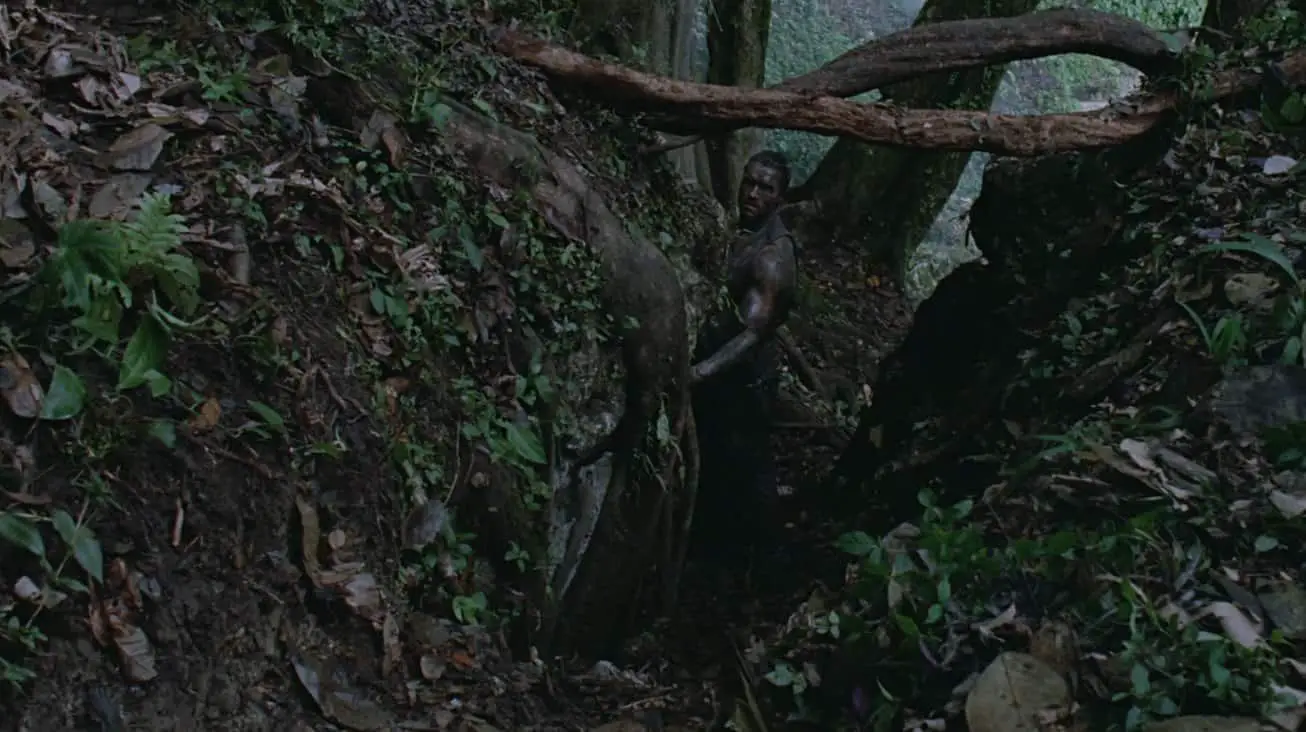 Synopsis: A special ops team on a mission in Central America find themselves hunted by a highly skilled and elusive predator with extraterrestrial origins.
Director: John McTiernan
Runtime: 107 minutes
MPAA Rating: R
IMDb: 7.8/10  Rotten Tomatoes: 79%
Netflix (US): No
Tags: Action, Extraterrestrial, Sci-Fi
Jump Scares: 13 (0 major, 7 minor)
Jump Scare Rating: Predator has some minor jump scares although the music generally builds to a crescendo shortly before these moments occur giving viewers some warning. The jump scares are mainly in the second half when the Predator begins to attack the team.


WARNING: The jump scare descriptions listed below may contain minor spoilers
Show Descriptions
Jump Scare Times
15:59 – A flock of birds fly out at Billy as he sees several flayed corpses hanging in the trees.
19:57 – Dillon almost runs into Mac.
47:04 – Blood splatters on Blaine's shoulder.
1:06:32 – The Predator is suddenly caught in the net just as Dutch begins to turn back.
1:09:39 – Mac puts his hand over Dillon's mouth.
1:15:52 – The Predator shoots a laser at Poncho from the trees.
1:34:02 – The Predator traps Dutch's head between two spikes that come out of its arm.
Download a .srt file of the jump scares in Predator [more info].