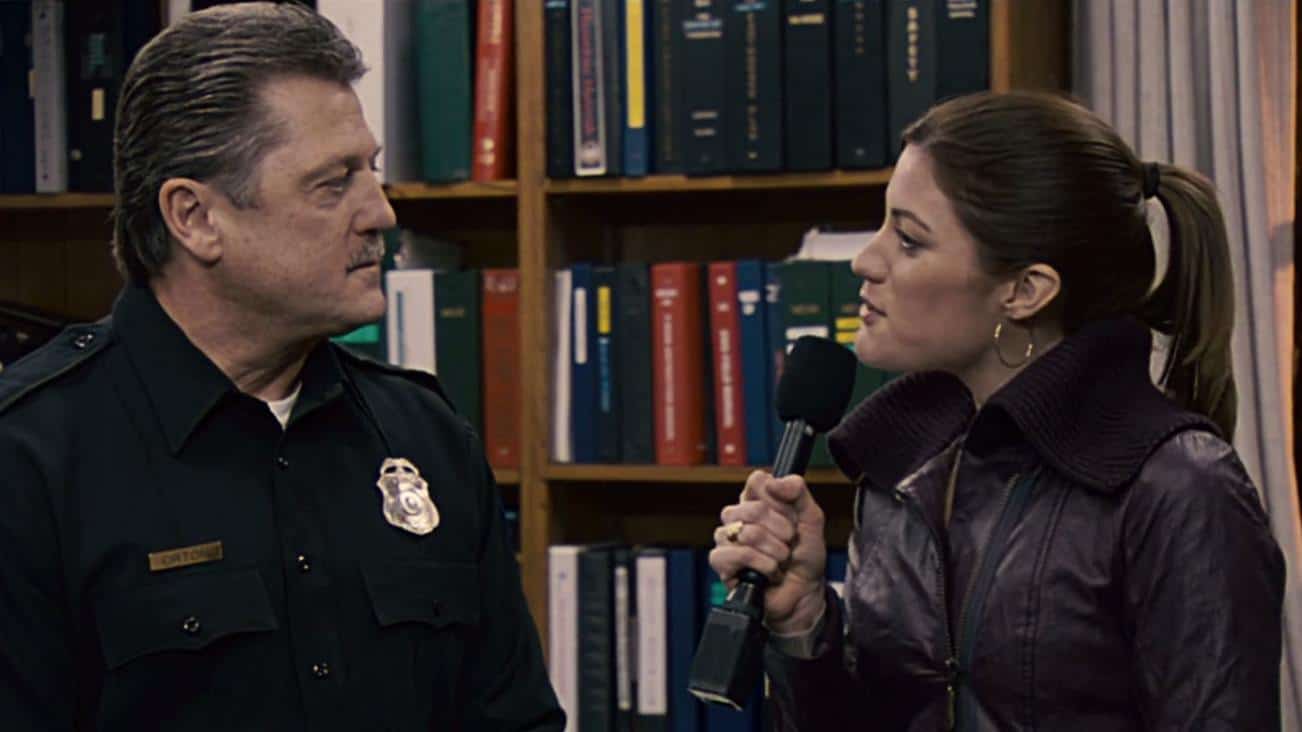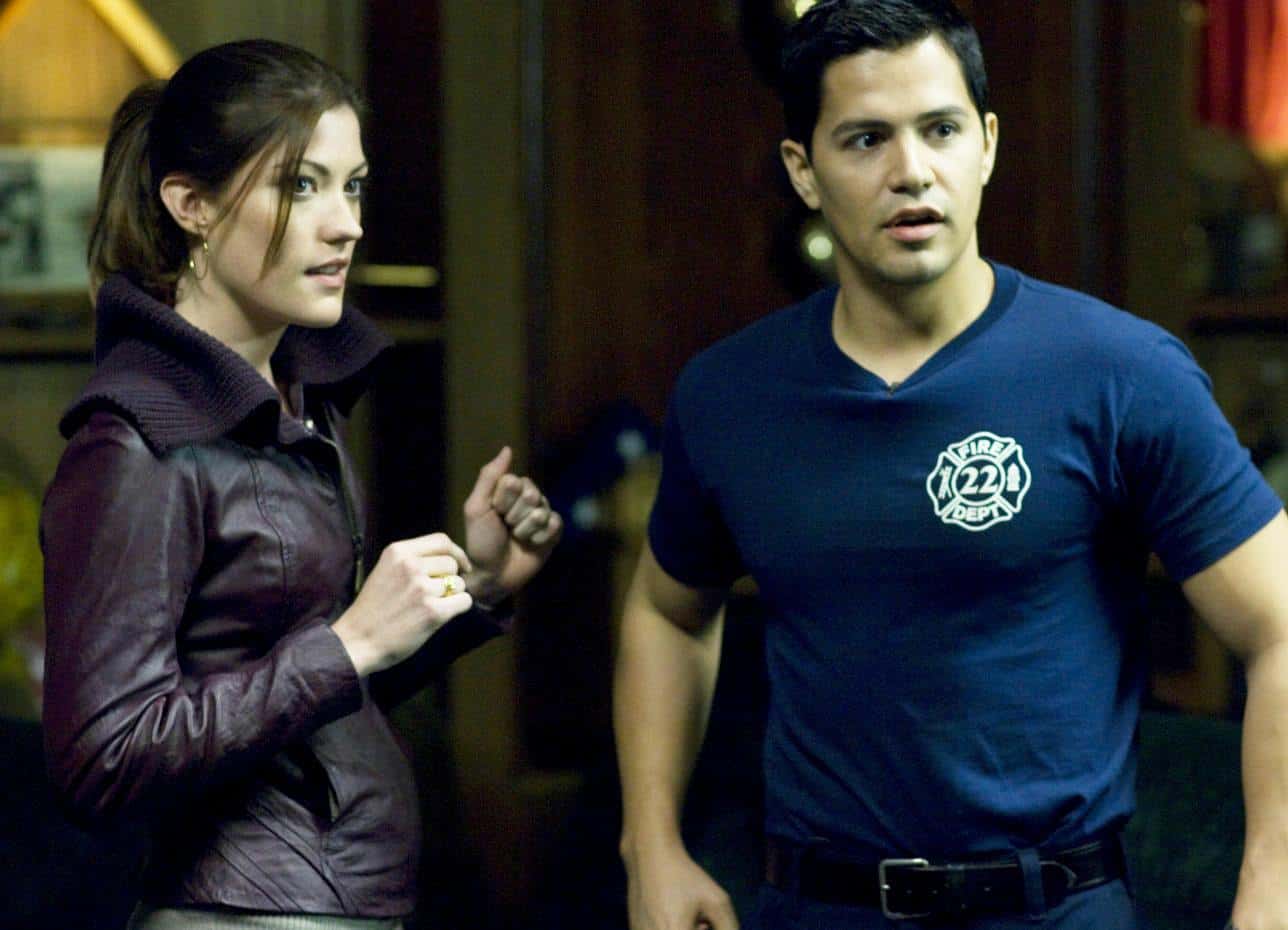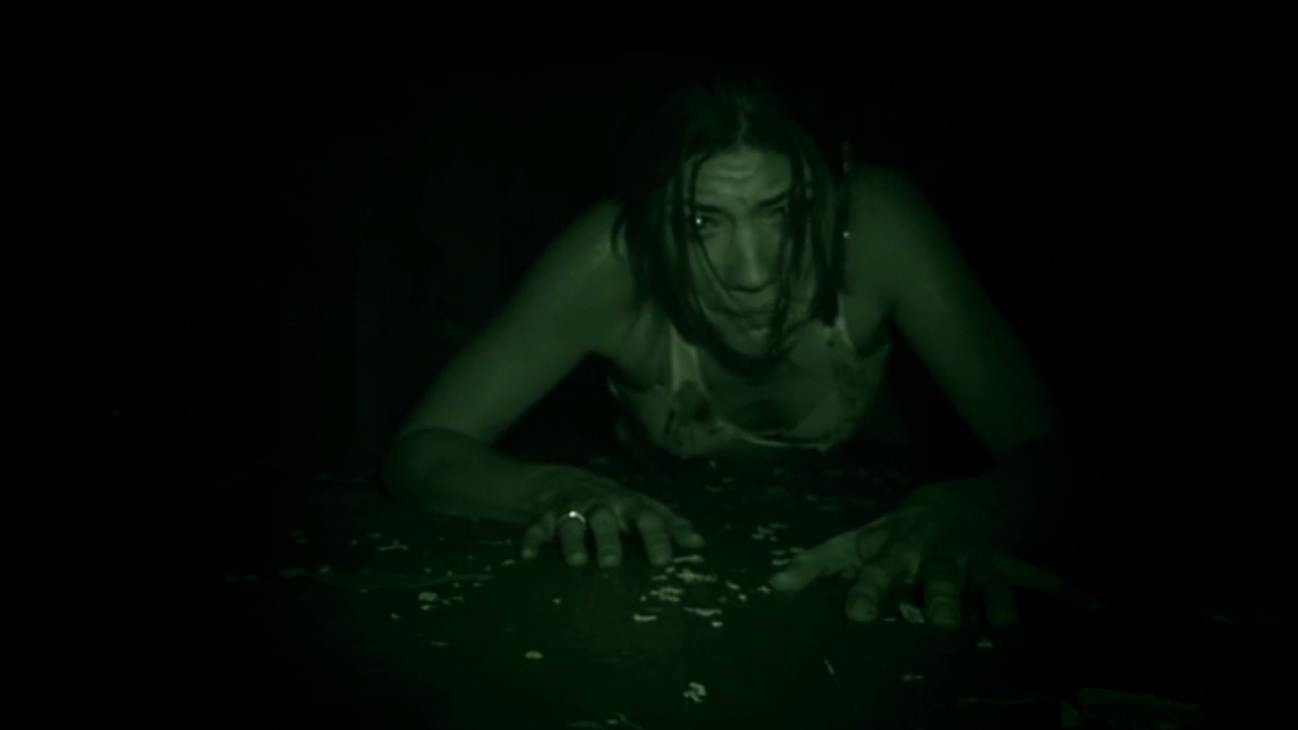 See below for the exact times and descriptions of the 14 jump scares in Quarantine, which has a jump scare rating of 3.5.
Jump Scare Rating: Numerous jump scares throughout with the most significant ones occurring towards the end of the movie.


Synopsis: Reporter Angela and her cameraman Scott follow a group of fire-fighters as they are called out to an apartment block where one of the residents is acting strangely.
Contributor: Anthony Wilson contributed all the information on this page (Sign up now to become a contributor too! Learn more)
Director: John Erick Dowdle
Runtime: 89 minutes
WARNING: The jump scare descriptions listed below may contain minor spoilers

Jump Scare Times
00:17:26 – A dog runs through the hallway of the old ladies apartment as the rescue team approach her.
00:18:41 – Mrs. Espinoza lunges at the rescue team.
00:21:52 – One of the rescue team falls from a height and lands on the ground with a thud.
00:24:00 – A screaming lady runs into a wall in front of Angela.
00:24:46 – Mrs. Espinoza runs at the rescue team and is shot repeatedly.
00:56:49 – Blood suddenly appears on the other side of a glass window, a few seconds later an infected breaks through the glass.
00:58:00 – Briana bites her mother.
01:00:55 – Briana attacks Danny.
01:01:11 – Mrs. Espinoza appears suddenly.
01:06:56 – The CDC inspector breaks through the glass door and grabs Yuri.
01:09:48 – An infected runs into the lift.
01:18:31 – An attic door drops down beside Angela.
01:19:43 – Scott looks into the attic with the video camera, as the camera pans around the attic, an infected boy suddenly comes into view. [Video].
01:24:55 – Angela crawls towards the camera but is suddenly dragged away. [Video].
(Major jump scares in bold)
Watch with subtitles that warn you about jump scares! Download the .srt file of the jump scares in Quarantine. [More info]
Report inaccurate data: Contact us with the URL of this page and a description of what data is inaccurate. We'll work to get it fixed!