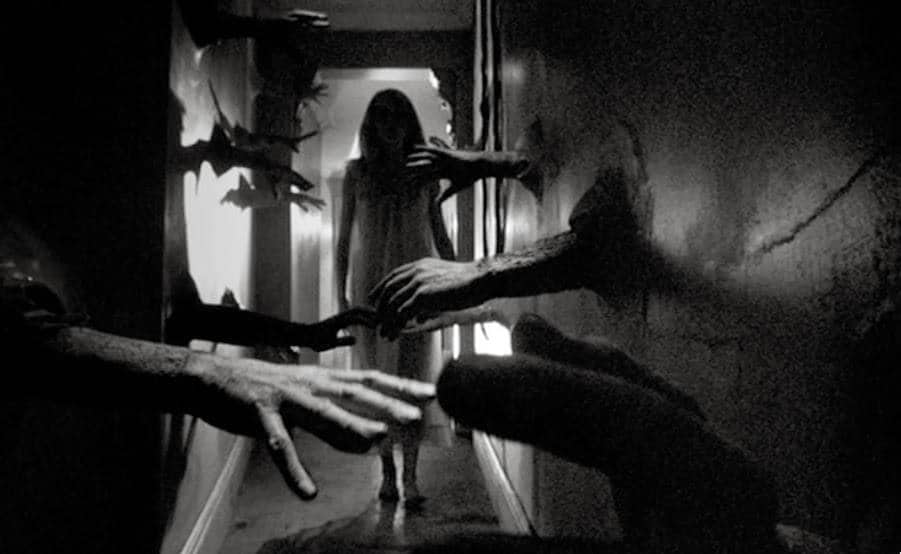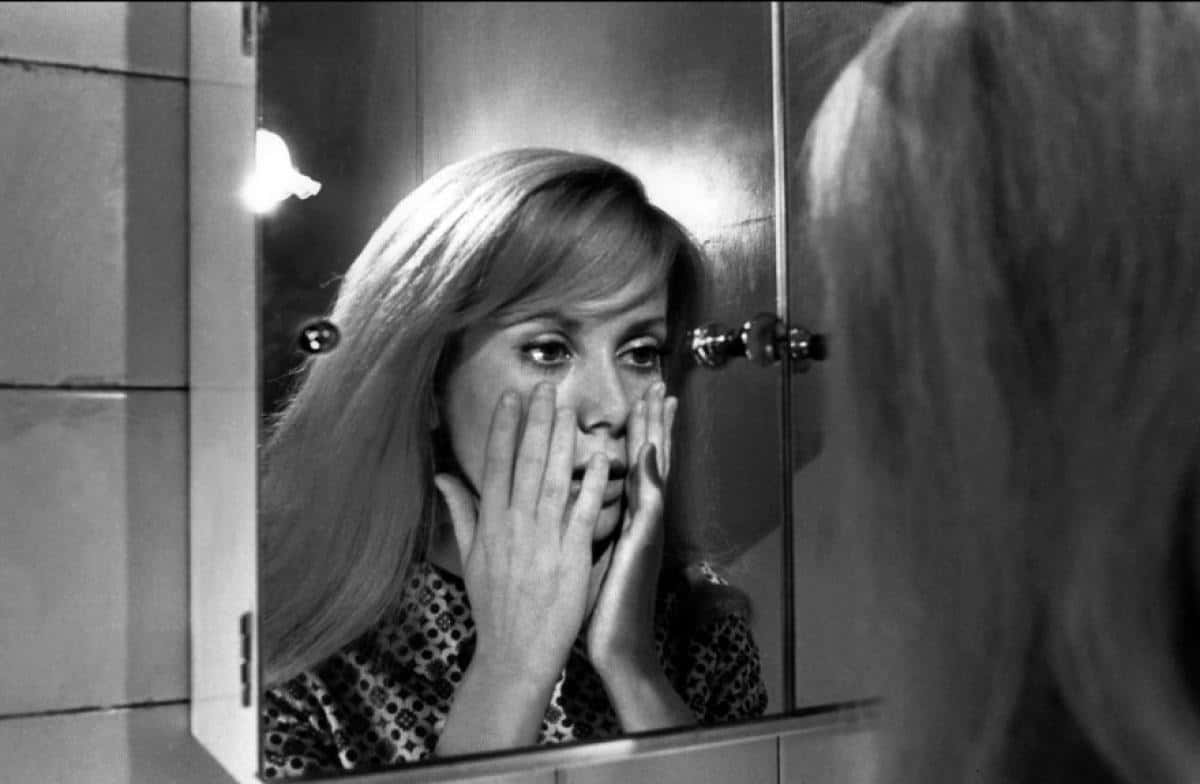 Synopsis: Carol Ledoux, a beautiful but shy Belgian immigrant is left alone after he sister and boyfriend go on vacation. Left in isolation, Carol slowly unravels and her repulsion of men eventually leads to violent acts.
Director: Roman Polanski
Runtime: 105 minutes
MPAA Rating: Unrated
IMDb: 7.8/10  Rotten Tomatoes: 100%
Netflix (US): No
Jump Scares:  7 (2 major, 5 minor)
Jump Scare Rating: Repulsion builds suspense very well and the sudden use of sound in previously quiet scenes makes for some effective scares.

WARNING: The jump scare descriptions listed below may contain minor spoilers
Show Descriptions
Jump Scare Times
47:42 – As Carol closes the closet door, the reflection of a man can briefly be seen in the closet mirror. [Video]
51:36 – As Carol turns on a light, a crack opens up on the wall.
57:33 – A lady screams as Carol cuts her finger.
59:51 – Bridget opens Carol's purse and sees a rotting rabbit's heart.
1:17:27 – Hands reach out of the walls to grab Carol while she is in the hallway.
1:33:14 – Carol turns around a man is lying beside her in bed who then attacks her. [Video]
1:34:50 – Hands once again come out of the walls and attempt to grab Carol.
(Major scares in bold)
Download a .srt file of the jump scares in Repulsion [more info].