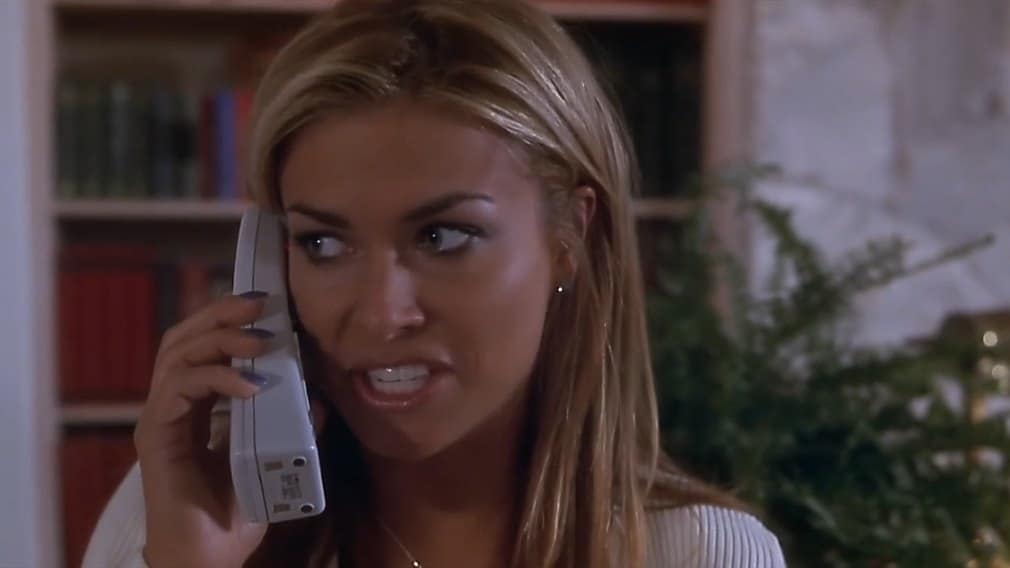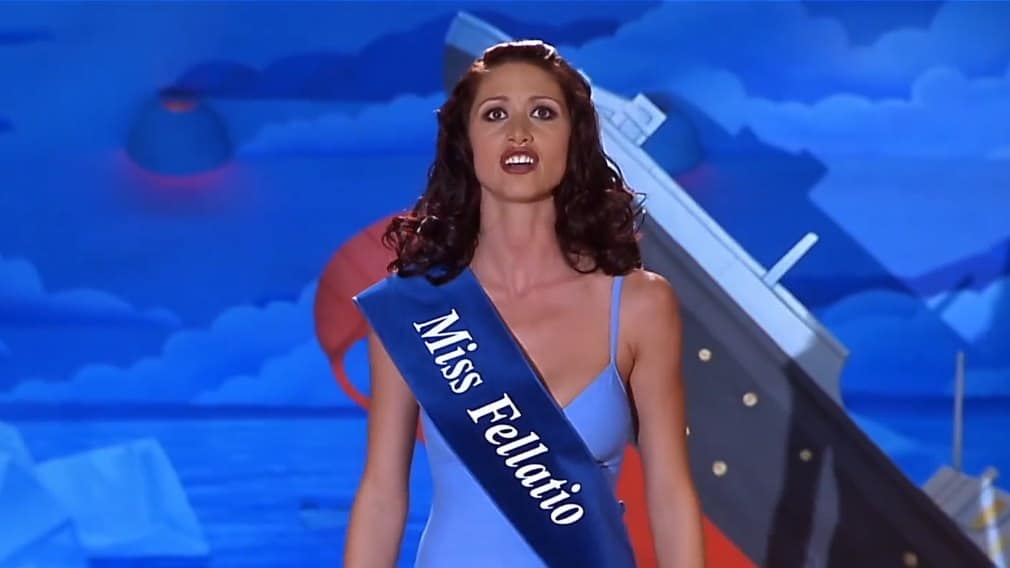 Synopsis: After covering up an accidental death one year earlier, a group of clueless teenagers find themselves picked off by a masked serial killer who appears to know their secret.
Director: Keenen Ivory Wayans
Runtime: 88 minutes
MPAA Rating: R
IMDb: 6.2/10  Rotten Tomatoes: 53%
Netflix (US): No
Jump Scares:  8 (0 major, 8 minor)
Jump Scare Rating: Scary movie is foremost a comedy with the horror elements being secondary. Jump scares do exist however they are fairly tame and are often used more for comedic effect than to genuinely scare viewers.


WARNING: The jump scare descriptions listed below may contain minor spoilers
Show Descriptions
Jump Scare Times
3:11 – Ghostface suddenly opens the curtains in front of Drew.
3:31 – Ghostface taps Drew on the shoulder.
4:55 – Bobby startles Cindy as she looks out the window.
36:37 – A noise startles Cindy as she waits in her room for the police.
37:09 – Cindy opens the door and sees the Ghostface mask.
1:13:46 – Ghostface pops up behind Ray.
1:14:39 – Ghostface bursts through the wooden cabinet and attacks Cindy again.
1:19:35 – A screaming Cindy is suddenly run over by a car.
Download a .srt file of the jump scares in Scary Movie [more info].