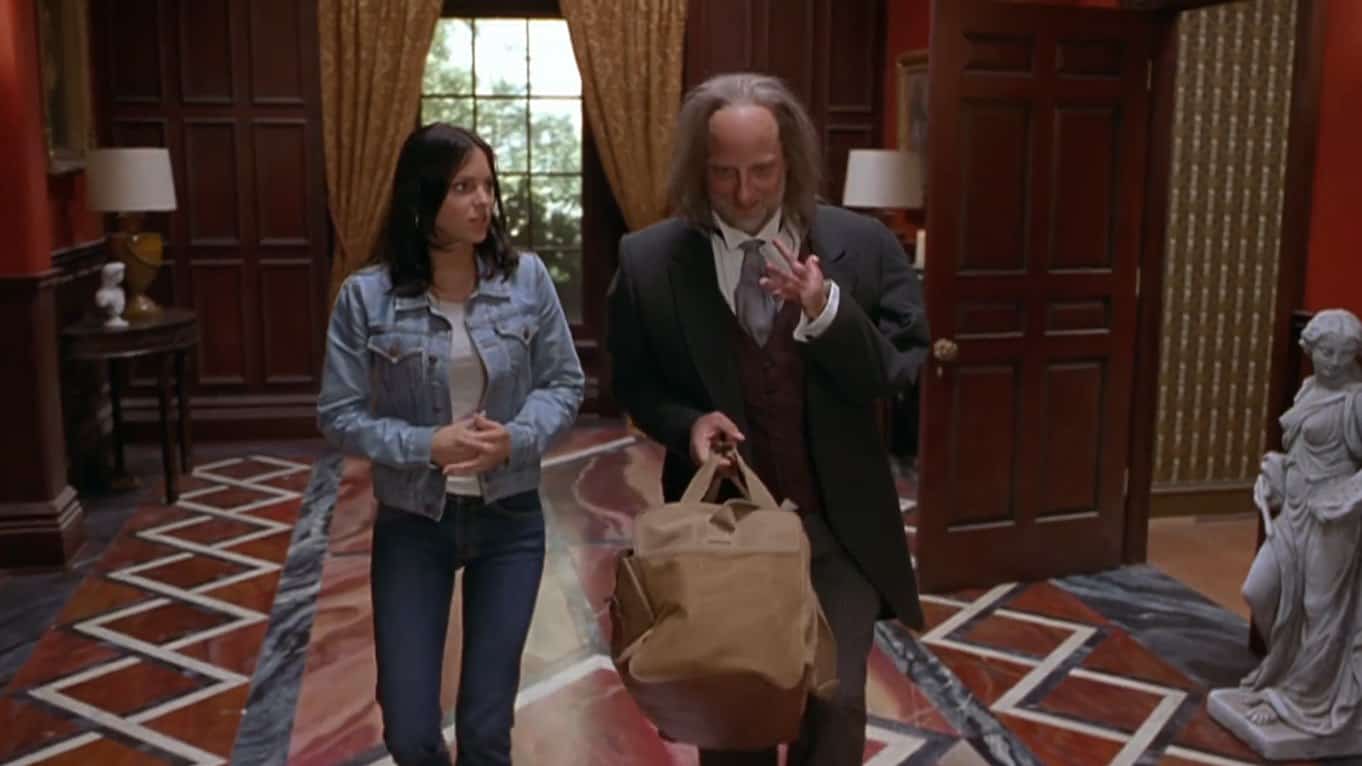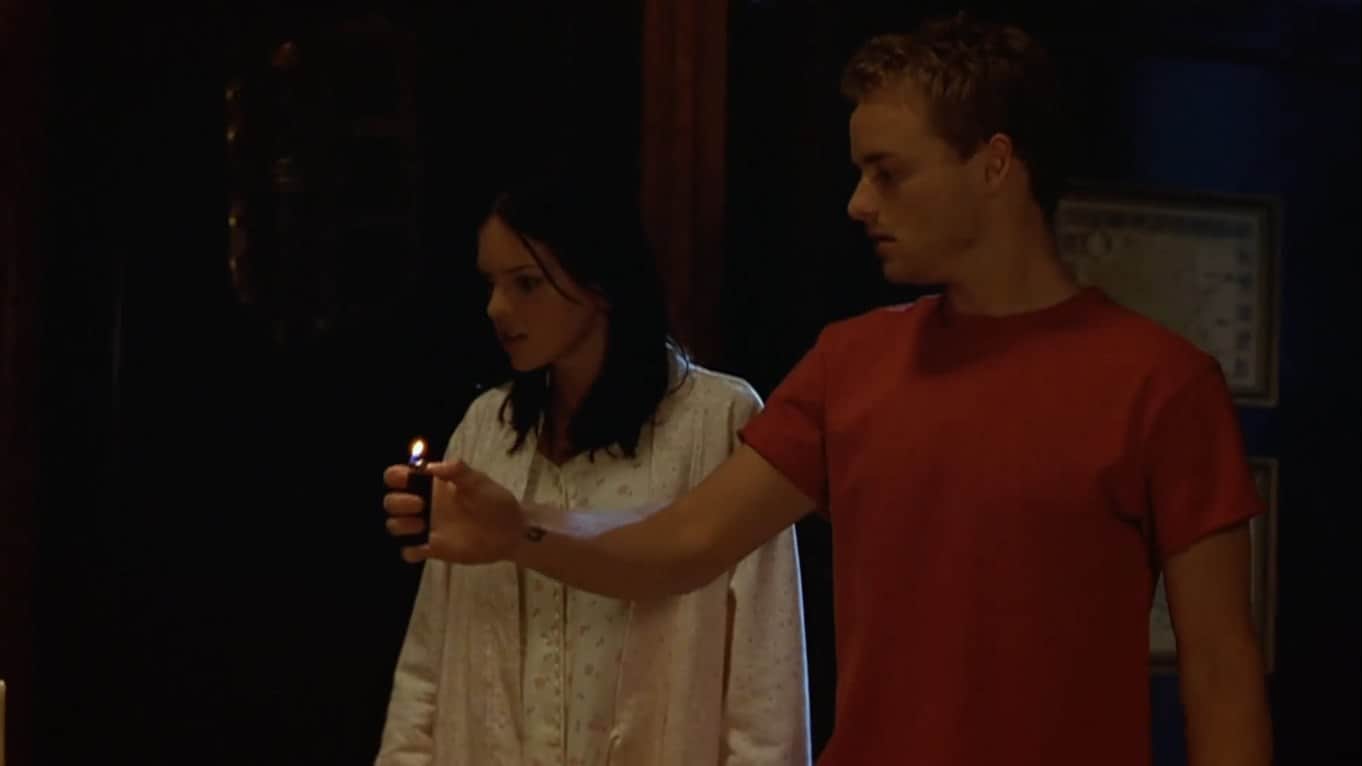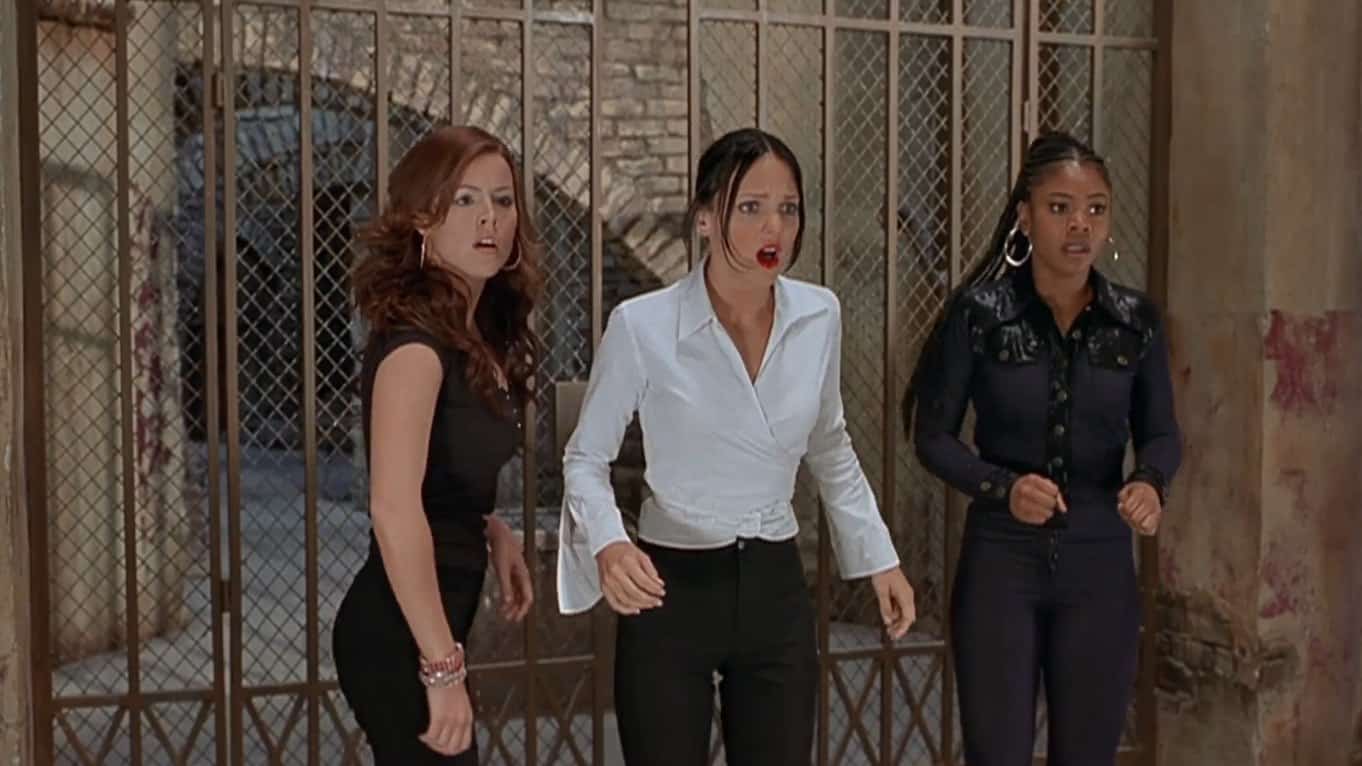 Synopsis: A paranormal researcher convinces four bumbling teenagers to spend the night in a house haunted by a poltergeist.
Director: Keenen Ivory Wayans
Runtime: 83 minutes
MPAA Rating: R
IMDb: 5.3/10  Rotten Tomatoes: 15%
Netflix (US): Yes
Tags: Comedy, Haunted House / Building
Jump Scares:  8 (0 major, 8 minor)
Jump Scare Rating: Much like the first film, the jump scares in Scary Movie 2 are minor and played more for laughs than scares.


WARNING: The jump scare descriptions listed below may contain minor spoilers
Show Descriptions
Jump Scare Times
11:09 – A woman walking behind Cindy, Brenda, and Alex, is suddenly run over by a bus.
16:30 – Cindy is startled by Hanson as she enters the kitchen.
31:10 – The cat breaks a glass object startling Cindy and Buddy.
37:48 – The toy clown grabs Ray as he looks under the bed.
51:37 – A skeleton suddenly sits up in the furnace as Cindy sifts through the ashes.
57:48 – A door slams as Cindy and Buddy are talking.
1:01:20 – Cain rams Dwight's wheelchair.
1:11:19 – A window blows out.
Download a .srt file of the jump scares in Scary Movie 2 [more info].