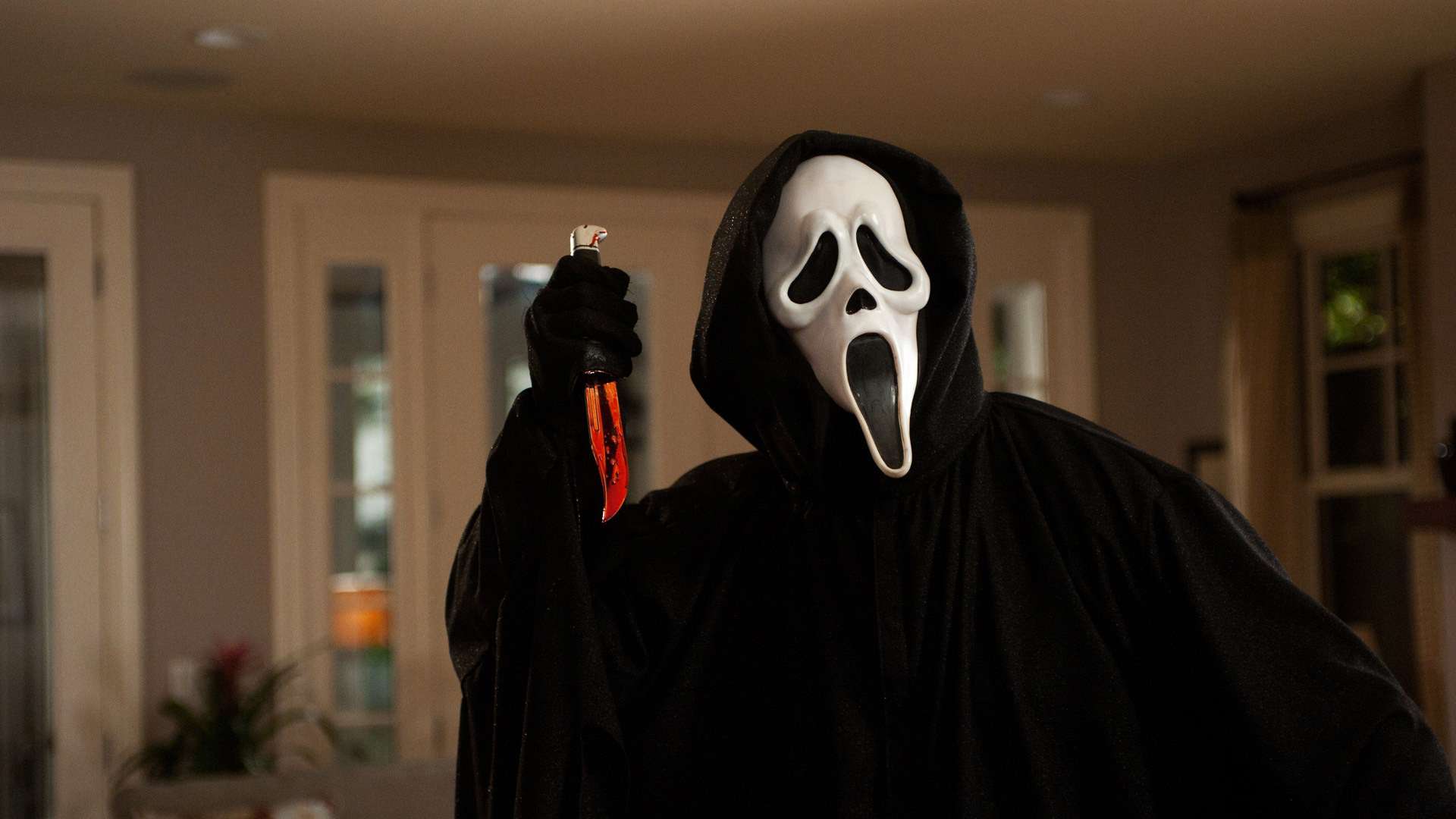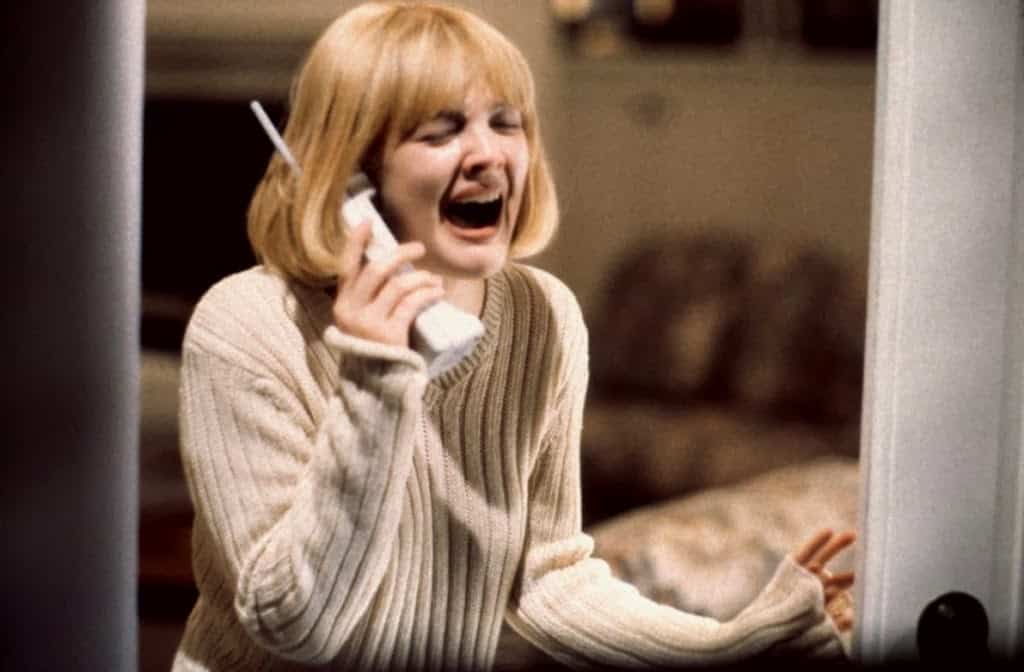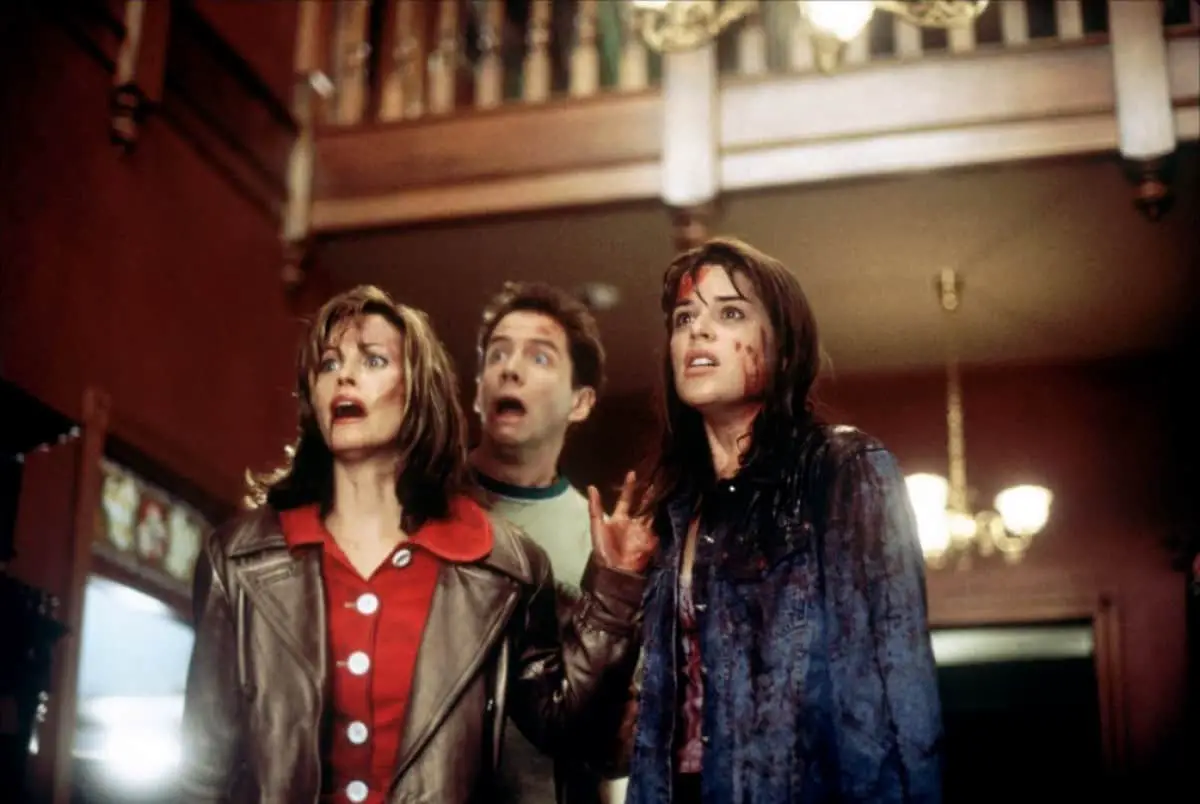 Synopsis: The small town of Woodsboro is terrorized by a serial killer who taunts his victims by testing their knowledge of horror movies.
Director: Wes Craven
Runtime: 111 minuntes
MPAA Rating: R
IMDb: 7.2/10  Rotten Tomatoes: 78%
Netflix (US): No
Jump Scares:  19 (1 major, 18 minor)
Jump Scare Rating: Numerous minor jump scares throughout, particularly in the last 45 minutes of the movie.


WARNING: The jump scare descriptions listed below may contain minor spoilers
Show Descriptions
Jump Scare Times
8:53 – A chair is thrown through the window.
10:20 – Casey looks in the window as a masked man turns around.
13:22 – Sidney peers out of the window as Billy pops up.
28:36 – A masked man comes out of the door behind Sidney.
29:48 – Billy climbs through the window.
30:31 – Sidney opens front door to Deputy Dewey holding the killer's mask. [Video]
53:04 – Principal Himbry closes the door revealing the masked man standing behind it.
1:02:10 – Gale turns around and almost runs into Deputy Dewey.
1:05:04 – Some tools fall down.
1:07:55 – Billy suddenly appears.
1:21:52 – The masked man grabs Sidney's arm.
1:26:04 – Randy pops up beside Gale's window.
1:26:37 – Kenny's dead body slides off the roof onto the windscreen.
1:28:31 – The masked man pops up from the back-seat behind Sidney.
1:30:20 – Billy opens the door and Randy bursts in.
1:41:09 – Randy grabs Sidney while she is kneeling on the floor.
1:41:17 – Billy punches Randy.
1:42:32 – A dead looking Billy reaches out his hand suddenly.
1:42:40 – Sidney's father falls out of the closet.
(Major scares in bold)
Download a .srt file of the jump scares in Scream [more info].