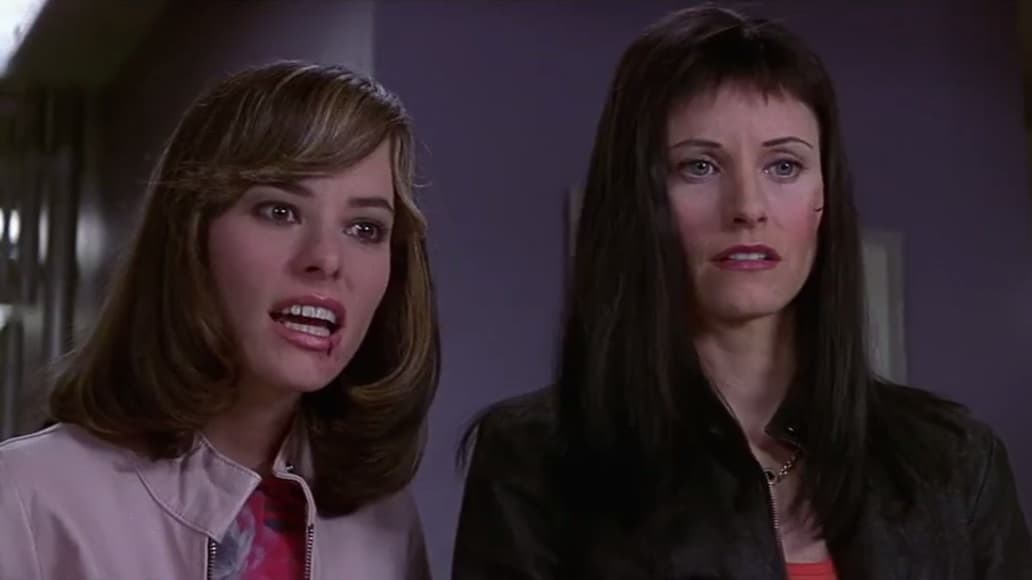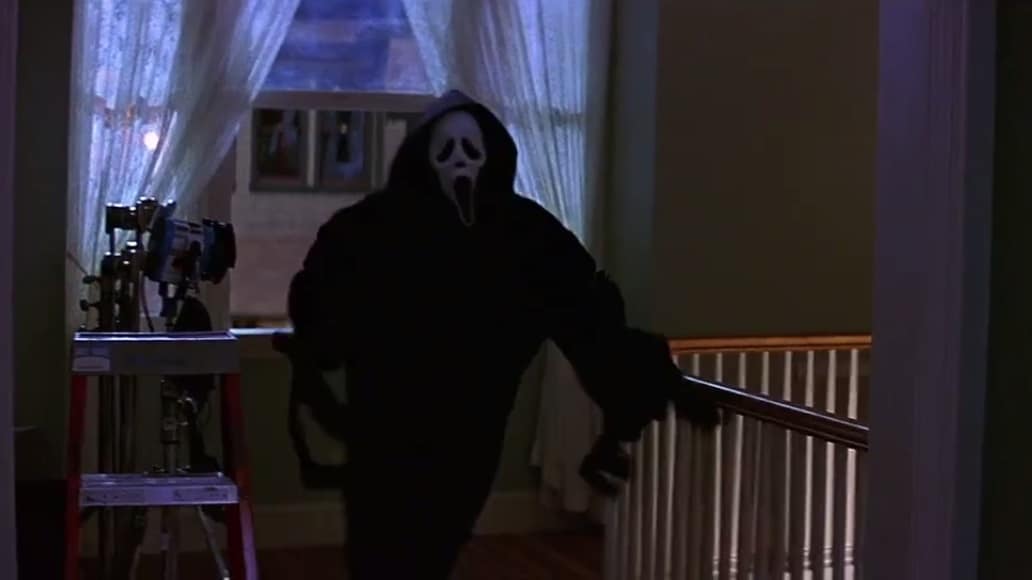 See below for the exact times and descriptions of the 23 jump scares in Scream 3, which has a jump scare rating of 4.0.
Jump Scare Rating: Numerous jump scares however few are particularly scary, many are of the false alarm variety where a friendly character surprises another. A large number of jump scares are present from around 1 hour 20 minutes onwards during the final showdown at the mansion with Ghostface.


Synopsis: Set three years after Scream 2, Sidney Prescott, who has been living in isolation, is drawn to Hollywood where a serial killer has been killing off cast members ofStab 3.
Contributor: Anthony Wilson contributed all the information on this page (Sign up now to become a contributor too! Learn more)
Director: Wes Craven
Runtime: 116 minutes
WARNING: The jump scare descriptions listed below may contain minor spoilers

Jump Scare Times
00:05:21 – Ghostface appears in front of Christine.
00:22:14 – During a nightmare Sidney is having, Ghostface jumps up from behind a window and attacks her. [Video]
00:23:34 – As a prank, Tyson scares Sarah.
00:26:56 – Sarah is startled by a Ghostface costume hanging on a rack.
00:39:52 – The bodyguard puts his hand on Gale's shoulder.
00:42:35 – Ghostface appears behind the bodyguard.
00:43:19 – Jennifer startles Dewey and Gale, several seconds later they are startled again by Angelina and Tom.
00:46:10 – Ghostface pops out from behind a car.
00:47:15 – Jennifer yells out as Dewey and Gale go to kiss each other.
00:52:55 – A girl steps out of a caravan, startling the group.
00:56:38 – Jennifer surprises Gale.
01:04:59 – Ghostface appears at the window behind Sidney. [Video]
01:05:24 – Ghostface opens a door inside the house.
01:20:13 – Dewey and Tyson bump into each other.
01:21:24 – Gale backs into Jennifer.
01:21:42 – Angelina bursts out of a door surprising Gale and Jennifer.
01:22:15 – Angelina turns a corner and runs into Ghostface.
01:22:52 – Ghostface suddenly appears, interrupting Dewey.
01:25:18 – Ghostface grabs Gale.
01:32:52 – Ghostface enters the room.
01:34:17 – Ghostface appears once more behind Sidney.
01:43:01 – Roman suddenly attacks Mark.
01:46:35 – Roman jumps up off the ground and runs at Sidney.
(Major jump scares in bold)
Watch with subtitles that warn you about jump scares! Download the .srt file of the jump scares in Scream 3. [More info]
Report inaccurate data: Contact us with the URL of this page and a description of what data is inaccurate. We'll work to get it fixed!