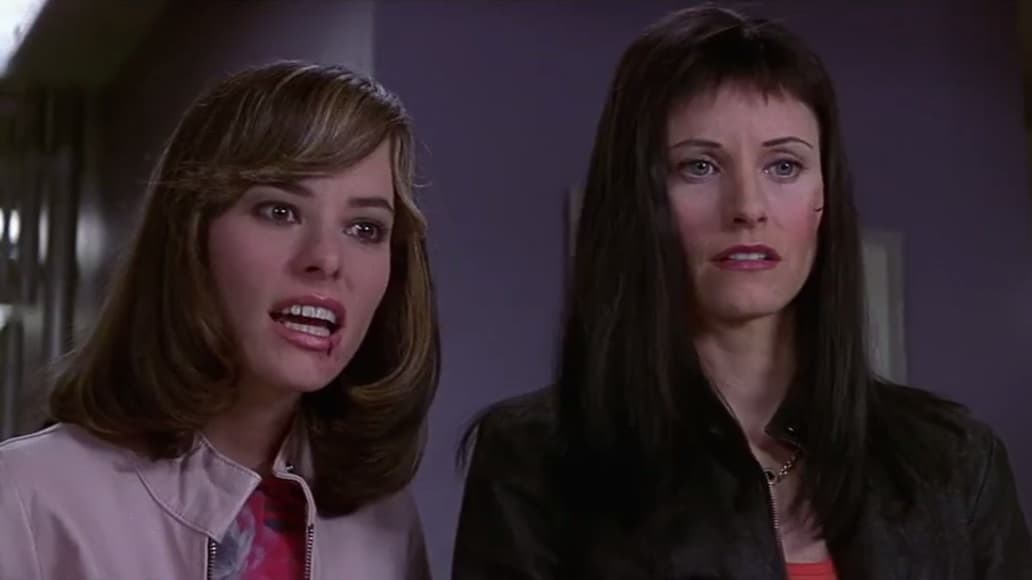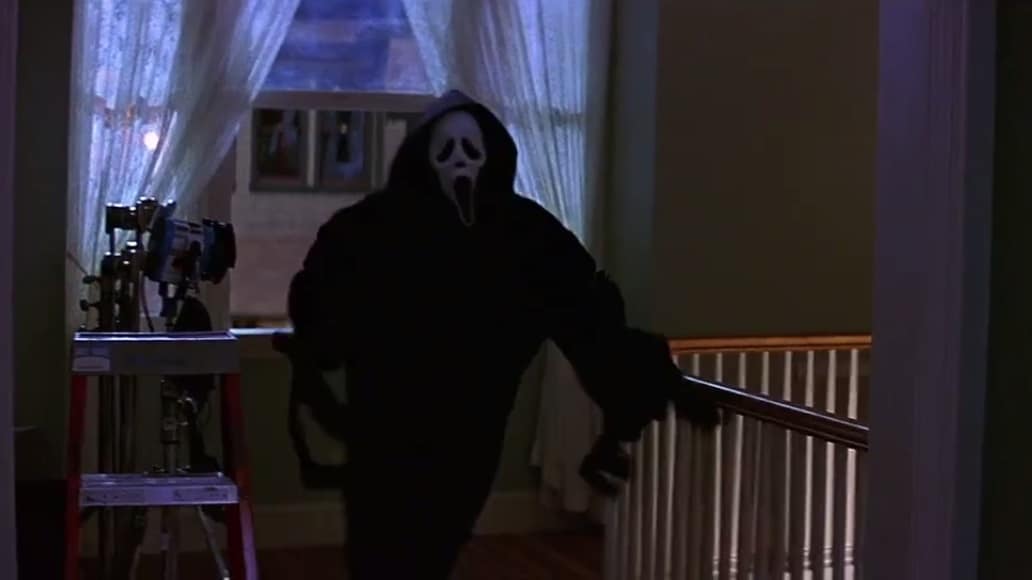 Synopsis: Set three years after Scream 2, Sidney Prescott, who has been living in isolation, is drawn to Hollywood where a serial killer has been killing off cast members ofStab 3.
Director: Wes Craven
Runtime: 116 minutes
MPAA Rating: R
IMDb: 5.5/10  Rotten Tomatoes: 36%
Netflix (US): No
Jump Scares: 23 (2 Major, 21 Minor)
Jump Scare Rating: Numerous jump scares however few are particularly scary, many are of the false alarm variety where a friendly character surprises another. A large number of jump scares are present from around 1 hour 20 minutes onwards during the final showdown at the mansion with Ghostface.


WARNING: The jump scare descriptions listed below may contain minor spoilers
Show Descriptions
Jump Scare Times
5:21 – Ghostface appears in front of Christine.
22:14 – During a nightmare Sidney is having, Ghostface jumps up from behind a window and attacks her. [Video]
23:34 – As a prank, Tyson scares Sarah.
26:56 – Sarah is startled by a Ghostface costume hanging on a rack.
39:52 – The bodyguard puts his hand on Gale's shoulder.
42:35 – Ghostface appears behind the bodyguard.
43:19 – Jennifer startles Dewey and Gale, several seconds later they are startled again by Angelina and Tom.
46:10 – Ghostface pops out from behind a car.
47:15 – Jennifer yells out as Dewey and Gale go to kiss each other.
52:55 – A girl steps out of a caravan, startling the group.
56:38 – Jennifer surprises Gale.
1:04:59 – Ghostface appears at the window behind Sidney. [Video]
1:05:24 – Ghostface opens a door inside the house.
1:20:13 – Dewey and Tyson bump into each other.
1:21:24 – Gale backs into Jennifer.
1:21:42 – Angelina bursts out of a door surprising Gale and Jennifer.
1:22:15 – Angelina turns a corner and runs into Ghostface.
1:22:52 – Ghostface suddenly appears, interrupting Dewey.
1:25:18 – Ghostface grabs Gale.
1:32:52 – Ghostface enters the room.
1:34:17 – Ghostface appears once more behind Sidney.
1:43:01 – Roman suddenly attacks Mark.
1:46:35 – Roman jumps up off the ground and runs at Sidney.
(Major scares in bold)
Download a .srt file of the jump scares in Scream 3 [more info].