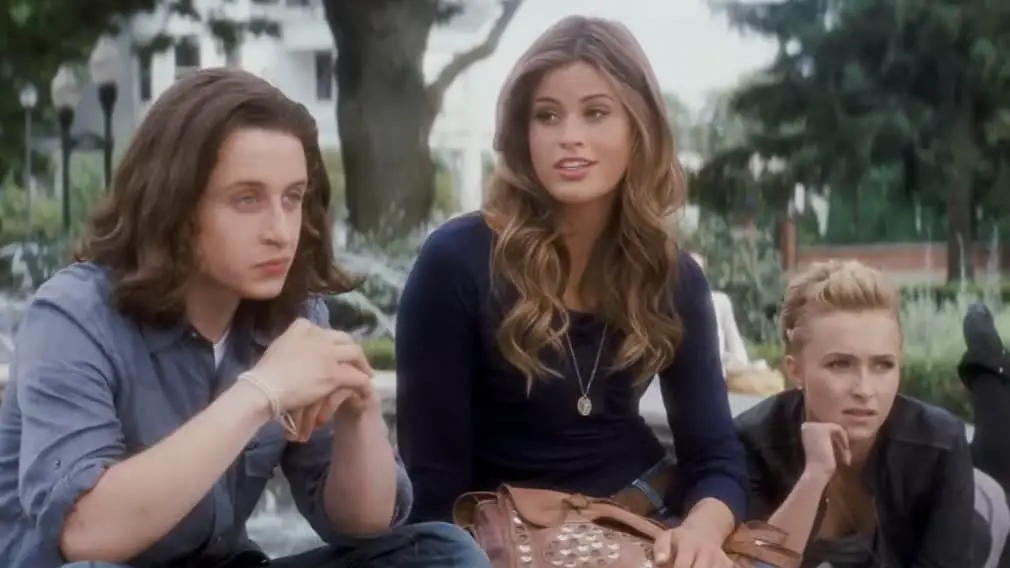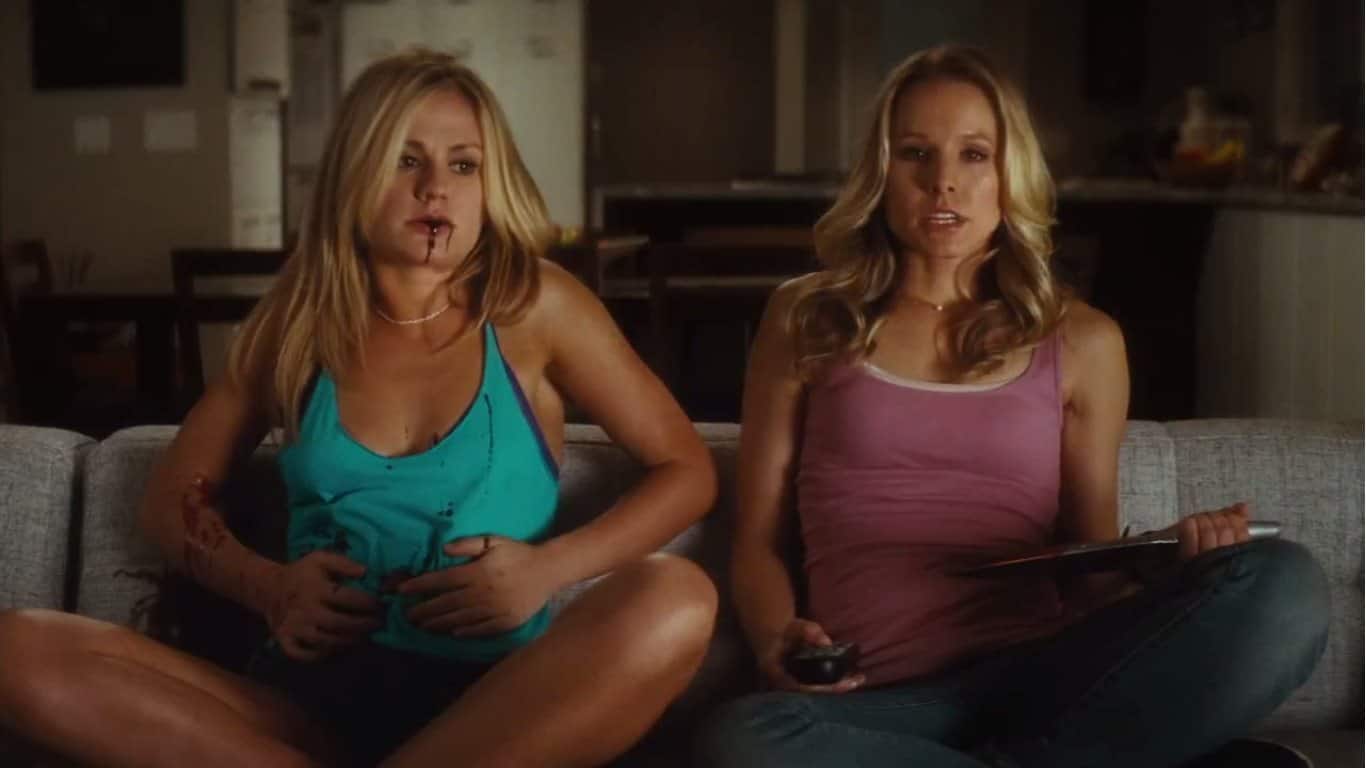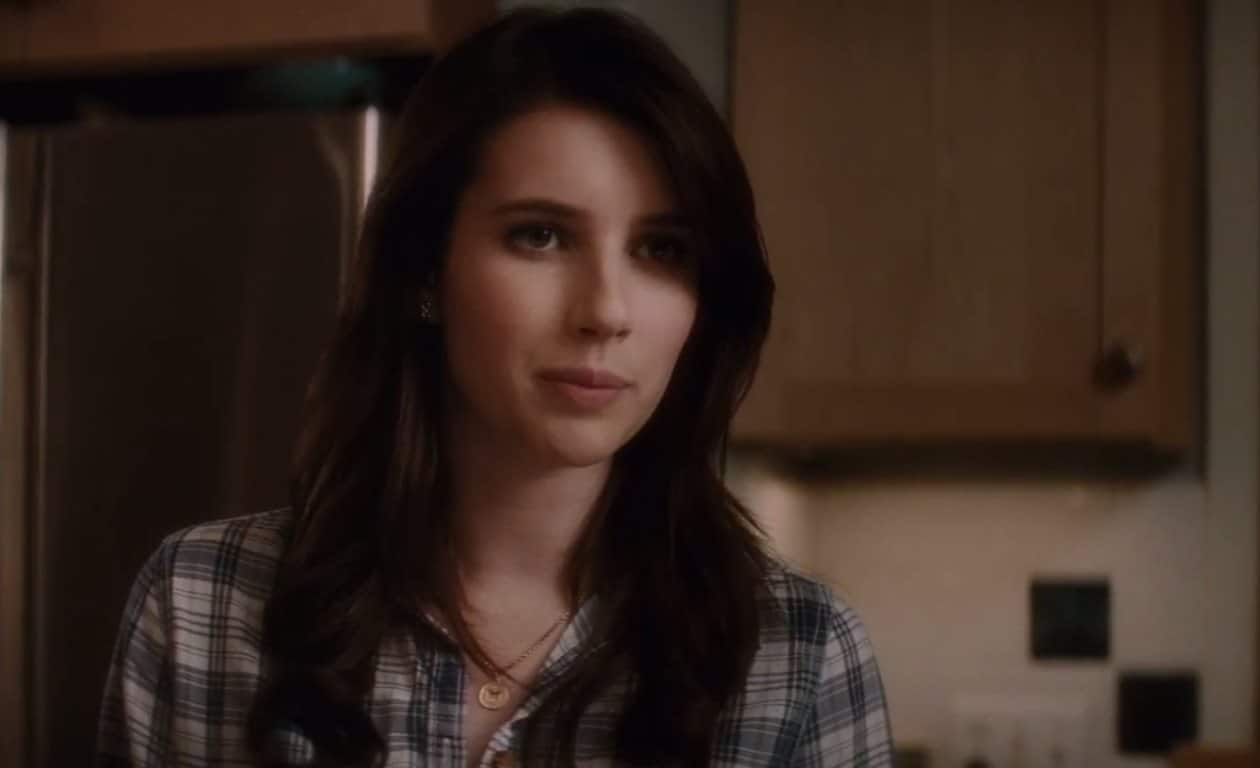 Synopsis: On the fifteenth anniversary of the original Woodsboro murders, Sidney returns to her home town as a new serial killer begins to terrorize residents.
Director: Wes Craven
Runtime: 111 minuntes
MPAA Rating: R
IMDb: 6.2/10  Rotten Tomatoes: 59%
Netflix (US): Yes
Jump Scares:  18 (2 major, 16 minor)
Jump Scare Rating: Like previous entries in the franchise, Scream 4 is loaded with false-alarm jump scares. The car-park scene at around 45 minutes is arguably the scariest part of the film and contains the most effective jump scares.


WARNING: The jump scare descriptions listed below may contain minor spoilers
Show Descriptions
Jump Scare Times
3:36 – Ghostface suddenly appears and attacks Trudie.
9:12 – A dead body is thrown through a window, several seconds later Ghostface appears.
9:45 – Ghostface opens the door that Jenny is hiding behind.
14:41 – A van speeds past, narrowly missing Kirby's car.
28:48 – Trevor surprises Jill.
35:02 – Olivia's closet door bursts open.
37:27 – A sound effect plays moments before Ghostface lunges at Jill.
44:38 – A car alarm turns on.
45:13 – Rebecca's phone rings during a tense scene.
45:38 – Ghostface jumps on the bonnet of Rebecca's car. [Video]
46:38 – The car alarm turns on once again. [Video]
59:50 – There is a sudden cut to a window breaking (inside the Stab movie being screened at the party).
1:04:44 – Perkins scares Hoss as a joke.
1:05:57 – Kate appears at the window startling Sidney.
1:15:37 – Robbie walks into a hanging pot plant.
1:20:48 – Ghostface appears in front of Sidney.
1:21:19 – Sidney backs into Kirby.
1:26:05 – Charlie grabs Sidney.
(Major scares in bold)
Download a .srt file of the jump scares in Scream 4 [more info].