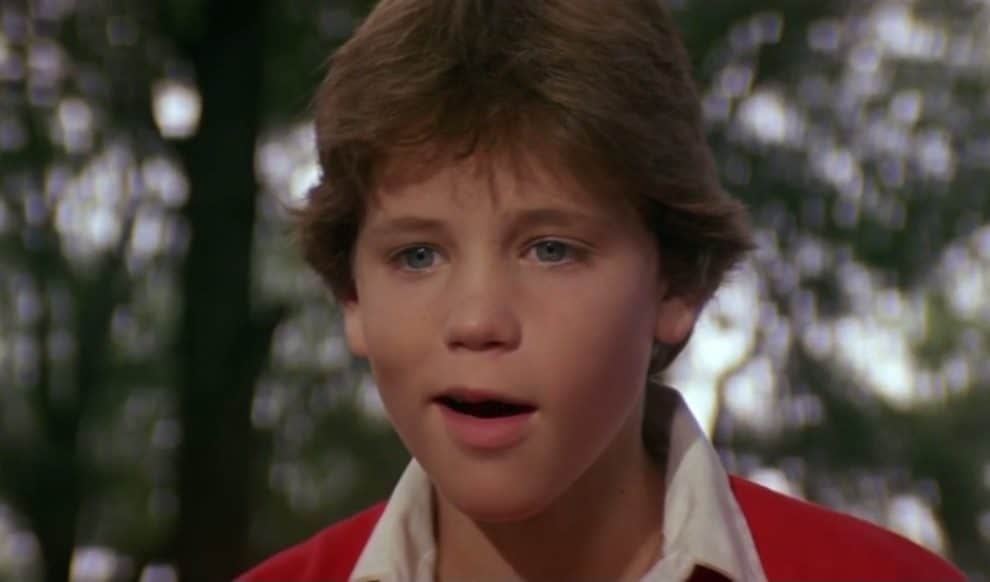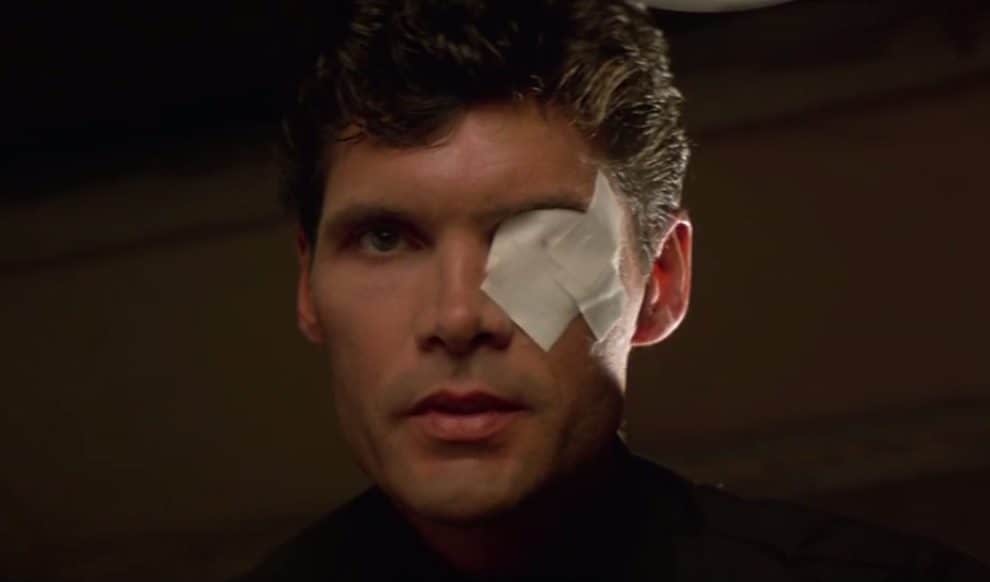 Synopsis: A paraplegic boy discovers a deadly secret about one of the residents of his small town.
Director: Dan Attias
Runtime: 95 minutes
MPAA Rating: R
IMDb: 6.4/10  Rotten Tomatoes: 50%
Netflix (US): No
Jump Scares:  15 (2 major, 13 minor)
Jump Scare Rating: Silver Bullet contains a moderate amount of jump scares although most are minor and can easily be predicted. Only two scares at 1:18:42 and 1:30:56 are likely to cause much alarm.


WARNING: The jump scare descriptions listed below may contain minor spoilers
Show Descriptions
Jump Scare Times
3:28 – Arnie is decapitated by an unseen assailant.
23:52 – Two eyes can be seen peering out from underneath some floorboards.
24:10 – A spider drops down in front of a man during a tense scene.
24:26 – A pot breaks.
24:50 – The werewolf's hand bursts through the floorboards and grabs a man.
38:16 – A man accidentally stands on a bear trap during a tense scene.
41:05 – The werewolf attacks a man from behind.
41:24 – The werewolf suddenly puts a hand on a man's face.
41:30 – A man's bloodied face suddenly appears out of the fog.
1:02:02 – Jane is startled by a mouse.
1:18:42 – Lowe suddenly appears in front of the sheriff. [Video]
1:26:43 – Jane sees the werewolf at the window.
1:28:02 – The werewolf suddenly cuts the power to the house.
1:28:42 – The werewolf breaks down the wall behind Red.
1:30:56 – Lowe, who appears to be dead, suddenly spasms back into life. [Video]
(Major scares in bold)
Download a .srt file of the jump scares in Silver Bullet [more info].