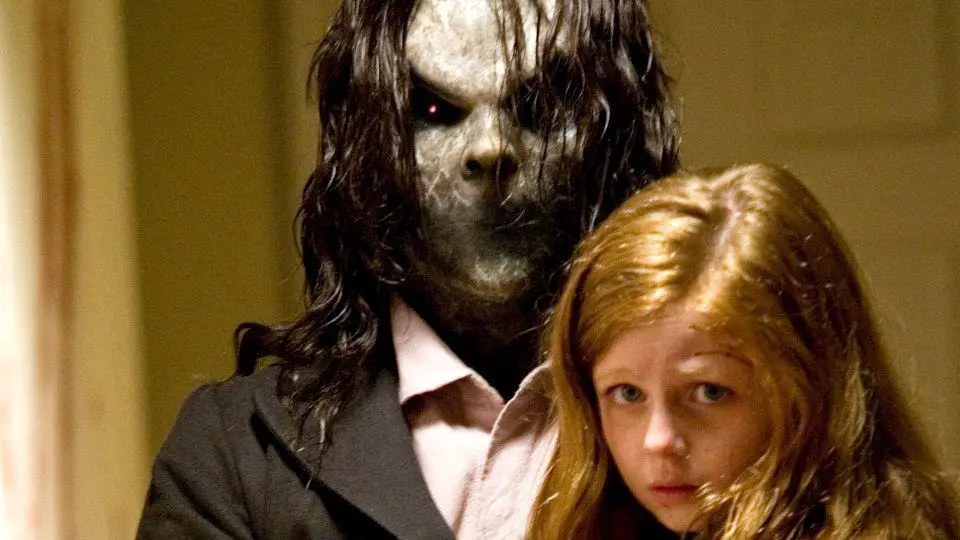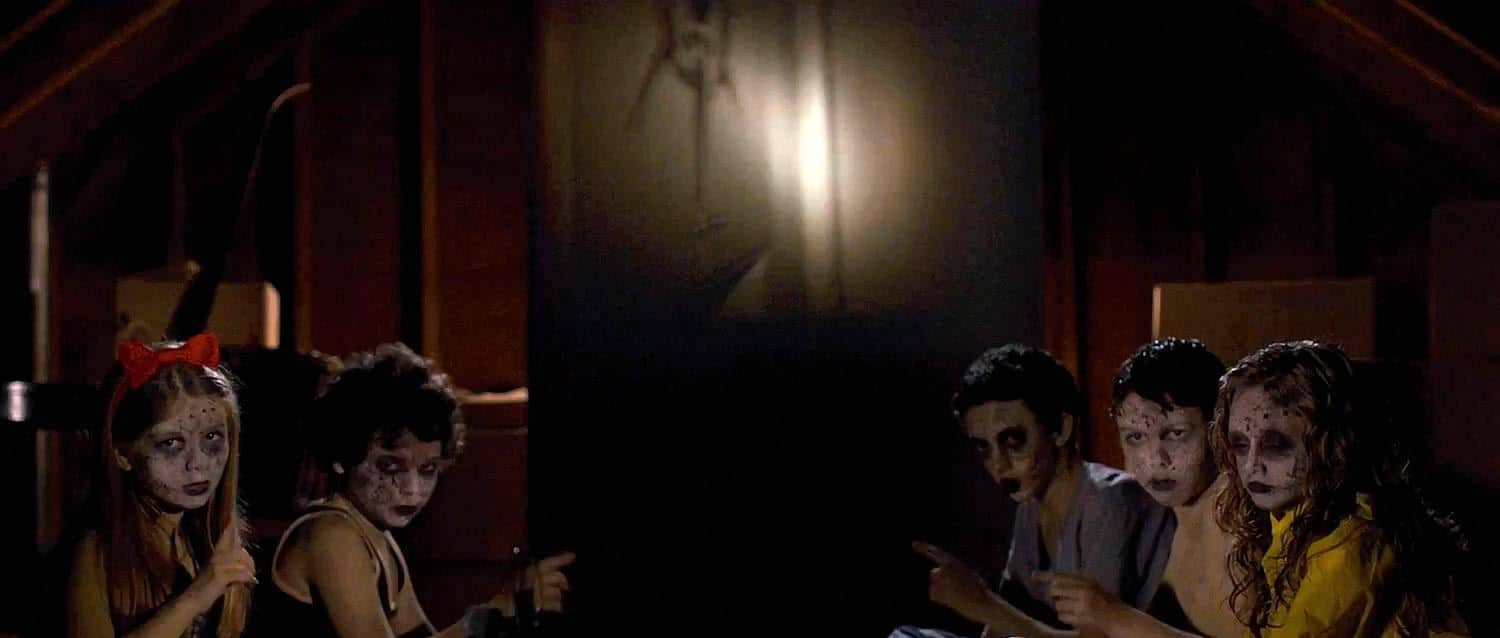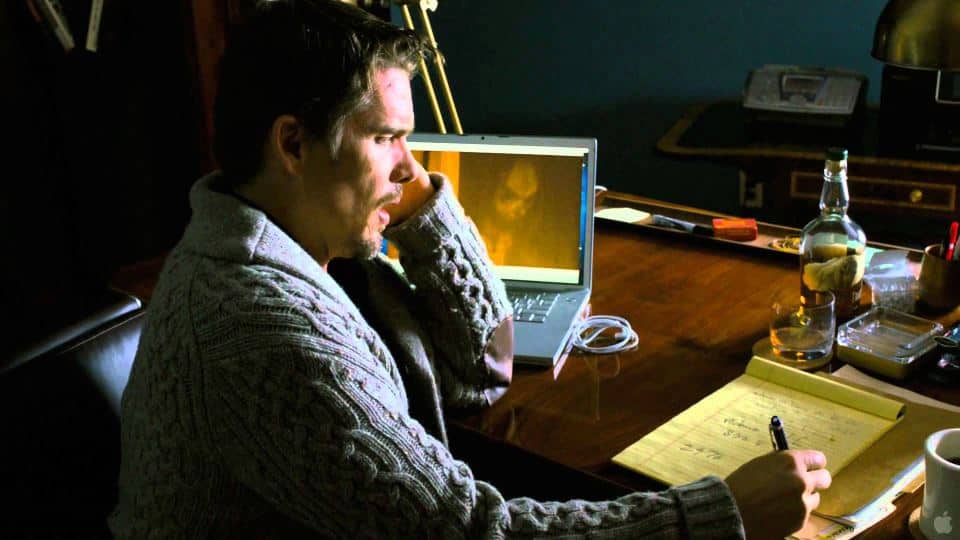 See below for the exact times and descriptions of the 17 jump scares in Sinister, which has a jump scare rating of 5.0.
Jump Scare Rating: Several very startling jump scares throughout. The lawnmower scene is one of the best jump scares in modern horror. Definitely not recommended for sensitive individuals.


Synopsis: A writer and his family move into a new home where he discovers a hidden cache of snuff film that appear to show the grisly murders of several families.
Contributor: Anthony Wilson contributed all the information on this page (Sign up now to become a contributor too! Learn more)
Director: Scott Derrickson
Runtime: 110 minutes
WARNING: The jump scare descriptions listed below may contain minor spoilers

Jump Scare Times
00:18:09 – A shadow movies behind Ellison.
00:24:42 – Trevor begins screaming while coming out of a box.
00:39:13 – A loud bang startles Ellison.
00:41:00 – There is a loud banging noise while Ellison is in the attic.
00:41:59 – Ellison lifts a box lid to uncover a snake.
00:43:13 – Ellison falls through the attic floor. [Video]
00:52:30 – Bughuul's face on Ellison's laptop begins to move.
00:55:17 – Ellison lowers the print of Bughuul's face only to see the same face mirrored in the backyard outside. [Video]
00:56:13 – Ellison sees Trevor's face hiding in the bushes.
00:57:14 – Several deceased children are seen standing behind Ellison.
01:03:54 – A tied up body suddenly comes into view in front of lawnmower. [Video]
01:08:44 – A deceased girl appears beside Ellison. [Video]
01:09:45 – A deceased girl in a yellow coat appears in the hallway.
01:11:16 – A deceased girl sits beside Ashley's bed.
01:25:47 – Bughuul's face suddenly appears in front of Ellison while he is peering into the attic. [Video]
01:26:04 – A box labelled home movies drops from the attic and lands on the floor beside Ellison.
01:43:42 – Bughuul's face abruptly drops into view, just before the final credits roll. [Video]
(Major jump scares in bold)
Watch with subtitles that warn you about jump scares! Download the .srt file of the jump scares in Sinister. [More info]
Report inaccurate data: Contact us with the URL of this page and a description of what data is inaccurate. We'll work to get it fixed!