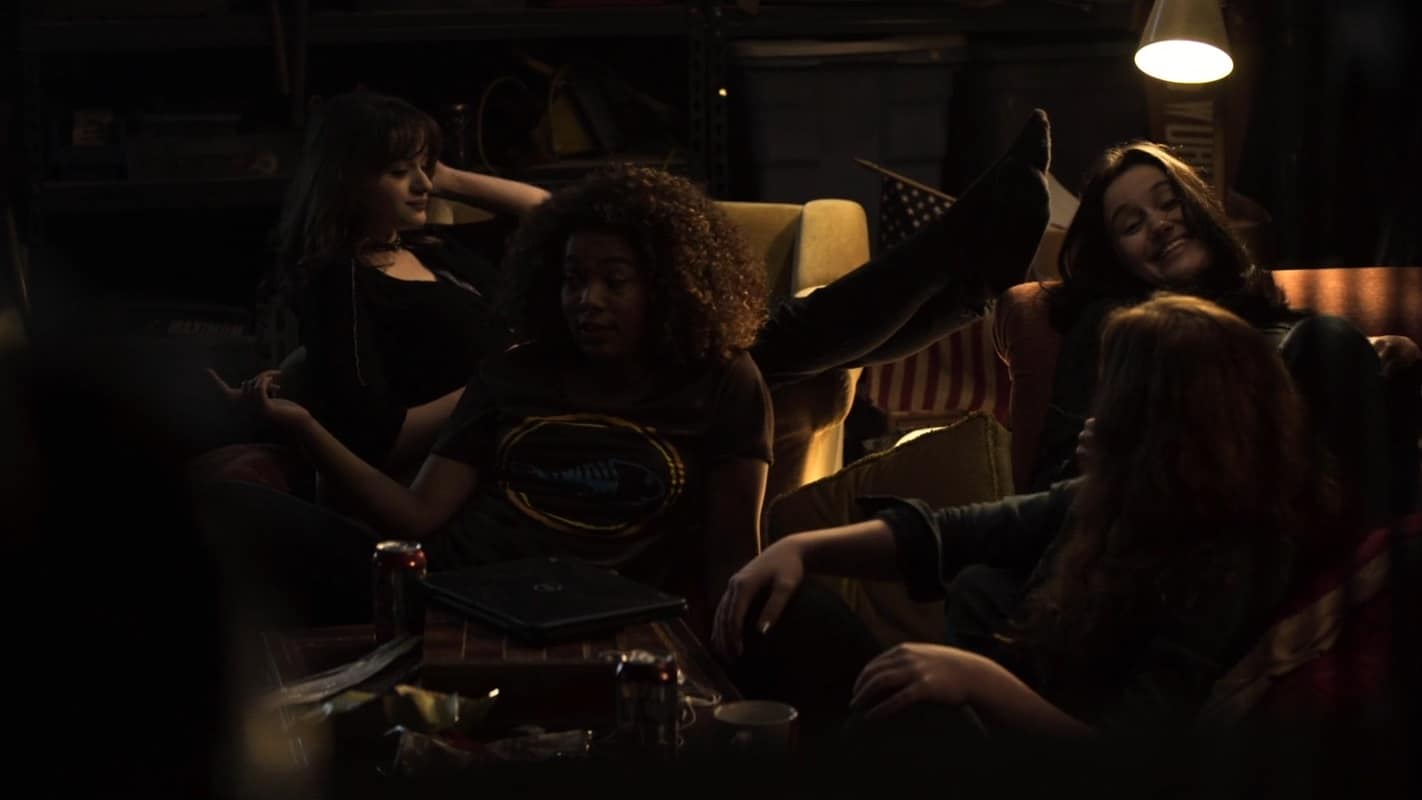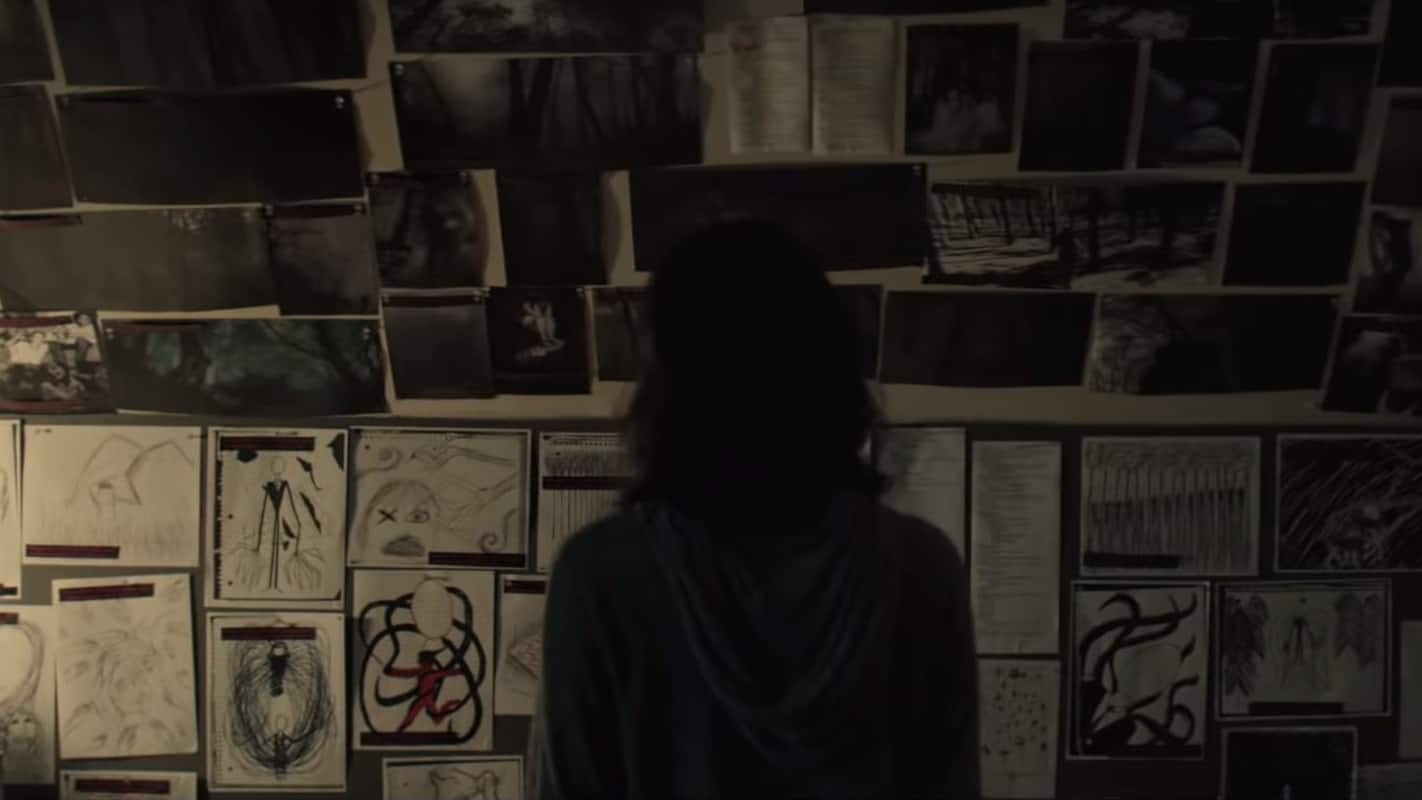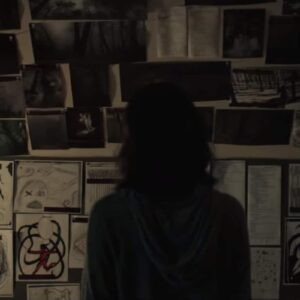 Synopsis: A group of girls are targeted by Slender Man after they perform a ritual to summon him.
Director: Sylvain White
Runtime: 93 minutes
MPAA Rating: PG-13
IMDb: 3.1/10  Rotten Tomatoes: 8%
Netflix (US): No
Tags: Monsters & Mutants
Jump Scares:  15 (2 major, 13 minor)
Jump Scare Rating: Slender Man is heavy on jump scares however most are predictable and more startling than scary.


WARNING: The jump scare descriptions listed below may contain minor spoilers
Show Descriptions
Jump Scare Times
17:08 – A door slams.
18:20 – Accompanied by a sound effect, Hallie sees a shadowy figure moving in the living room.
37:21 – After falling over, Chloe looks up and sees Slender Man towering above her.
37:58 – Accompanied by a sound effect, Wren is startled by Hallie.
38:33 – Wren and Hallie spot Chloe standing by herself with a dazed expression.
48:36 – Accompanied by a sound effect, a woman walks in front of Wren.
50:11 – Slender Man appears in front of Wren.
51:18 – Slender Man appears behind Wren.
55:13 – Chloe suddenly appears in front of her window startling Wren and Hallie.
1:00:18 – After Tom says "Hey, come here", Hallie looks back at him and his face takes on a horrible distorted expression and a loud staticky sound effect plays.
1:07:08 – Hallie is suddenly attacked by Slender Man as she hides behind a tree trunk.
1:12:25 – Lizzie grabs Hallie's arm.
1:20:30 – A tentacle breaks through the window and pulls Wren outside.
1:22:59 – Hallie looks around and Slender Man appears right in front of her face.
1:24:18 – Tentacles wrap themselves around Hallie.
(Major scares in bold)
Download a .srt file of the jump scares in Slender Man [more info].