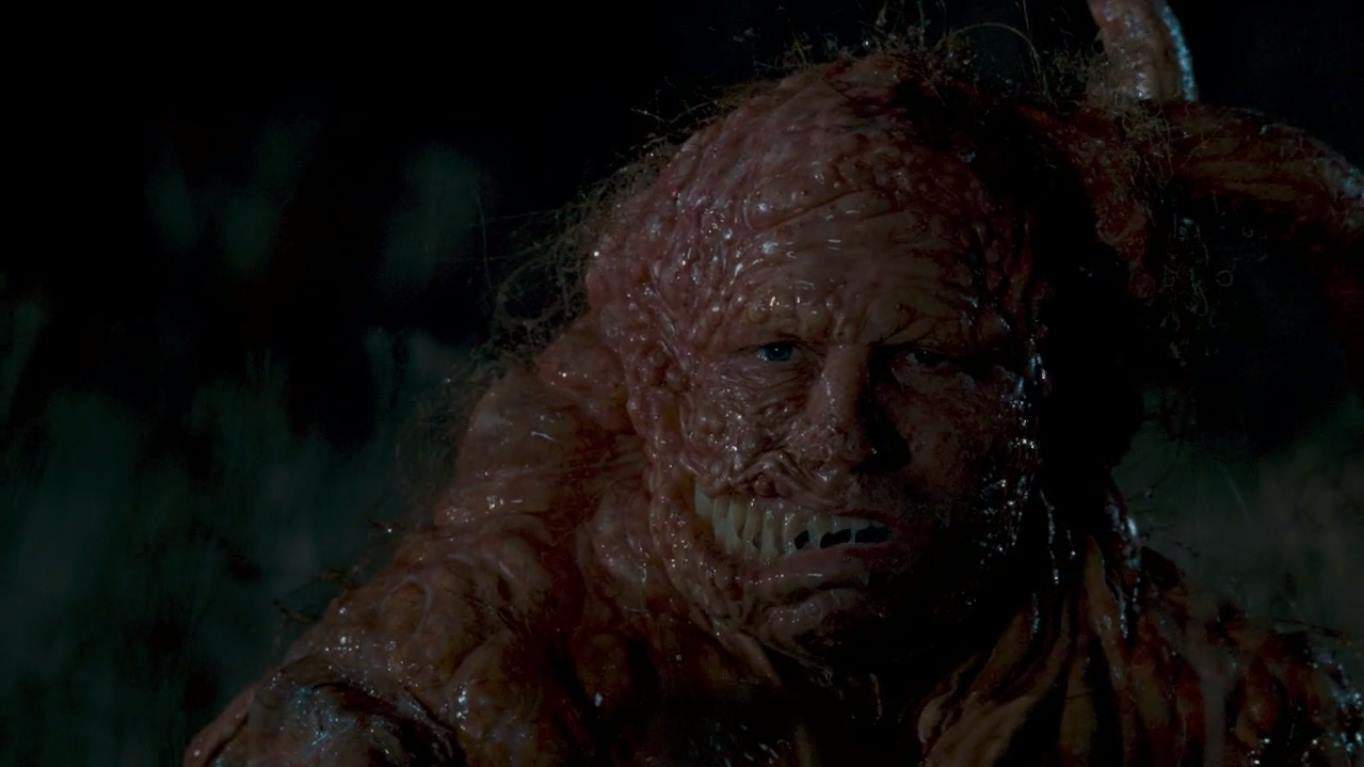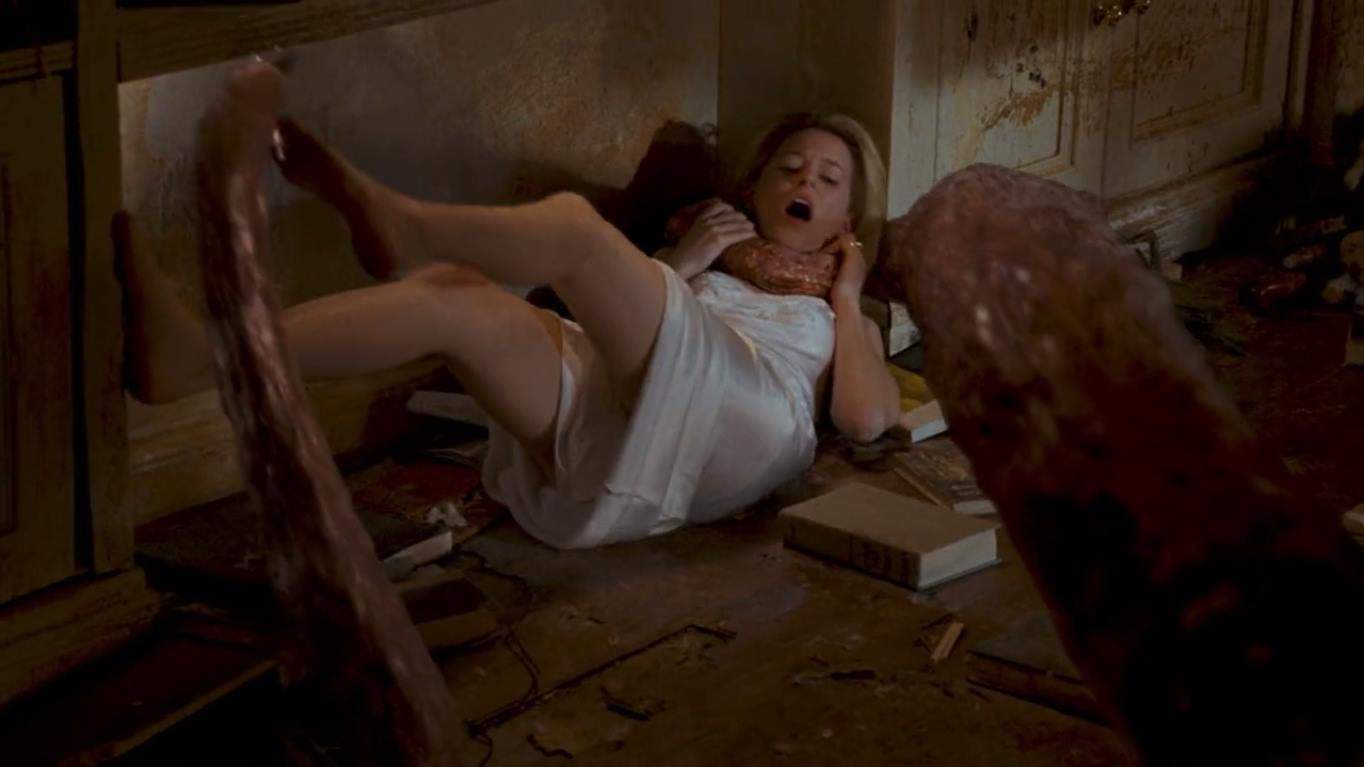 Synopsis: A meteorite carrying an alien parasite lands in a small American town and begins taking over the population.
Director: James Gunn
Runtime: 95 minutes
MPAA Rating: R
IMDb: 6.5/10  Rotten Tomatoes: 86%
Netflix (US): No
Jump Scares:  10 (1 major, 9 minor)
Jump Scare Rating: Some jump scares mainly in the middle of the movie however the comedic tone reduces their impact.


WARNING: The jump scare descriptions listed below may contain minor spoilers
Show Descriptions
Jump Scare Times
10:43 – The alien creature shoots a parasite into Grant.
11:24 – Grant suddenly jumps up and grabs Brenda.
26:05 – Grant suddenly appears beside Starla.
31:08 – A dead dog suddenly falls onto Starla. [Video]
31:42 – As Starla walks past the window while on the phone, Grant can be seen watching her from outside.
32:08 – Starla opens the door and Grant is standing outside.
52:44 – Kylie runs into her mother as she tries to escape the parasite.
57:00 – One of the infected policemen suddenly sits up.
1:00:24 – Starla suddenly shoots one of the infected men in the head.
1:11:25 – A figure quickly moves past the camera as Bill tries to use the phone.
(Major scares in bold)
Download a .srt file of the jump scares in Slither [more info].