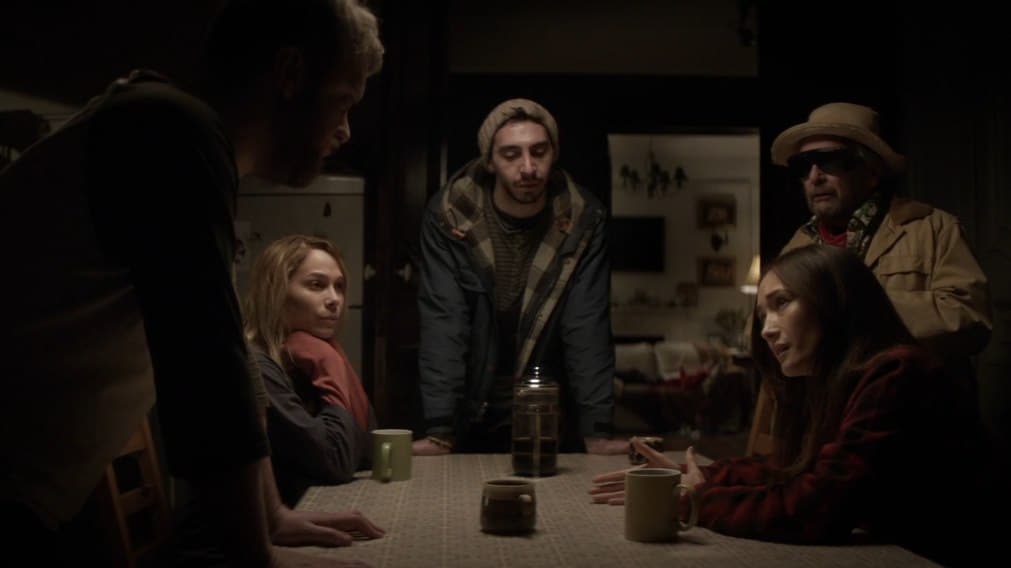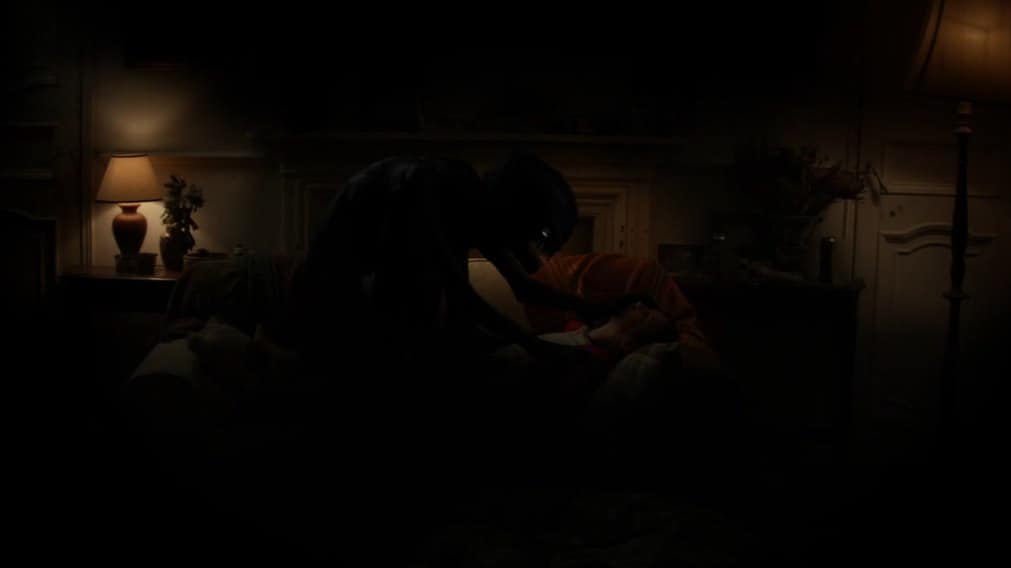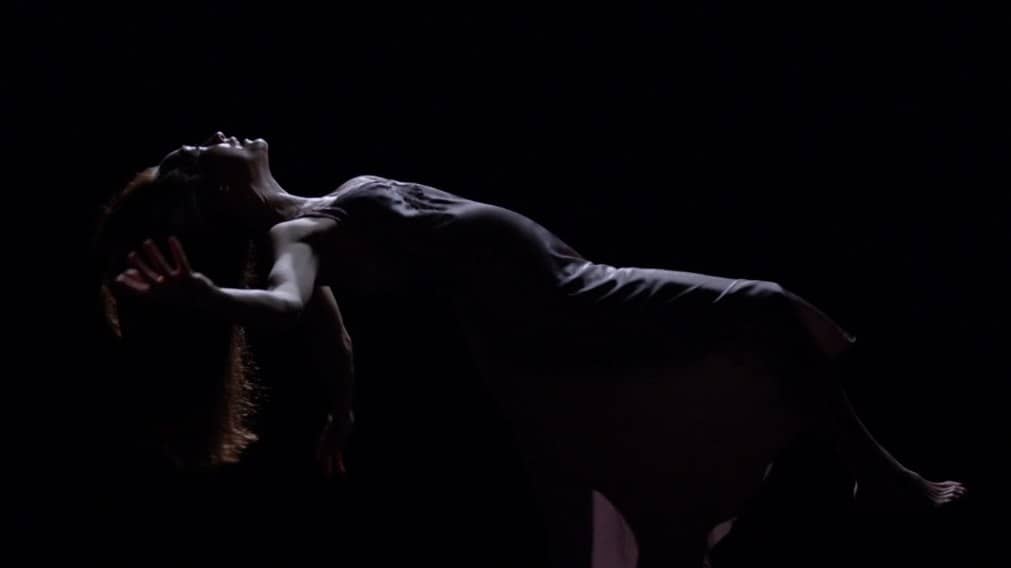 Synopsis: A sleep doctor investigates a family that appears to be haunted by a demonic entity that preys on them while they sleep.
Director: Jonathan Hopkins
Runtime: 84 minutes
MPAA Rating: R
IMDb: 4.9/10  Rotten Tomatoes: 0%
Netflix (US): No
Jump Scares:  12 (1 major, 11 minor)
Jump Scare Rating: Director Jonathan Hopkins tries to bring atmosphere to Slumber with ominous music and numerous lingering shots of hallways and dark rooms. The jump scares are quite generic although one or two might get a rise out of audiences.


WARNING: The jump scare descriptions listed below may contain minor spoilers
Show Descriptions
Jump Scare Times
1:56 – A boy runs past a girl in a hallway and says "Where are you?".
12:30 – A man calls out, startling Dr. Arnolds who is napping on a chair.
28:45 – Mr Futterman places a hand on Malcolm's shoulder after he opens the shower door.
32:37 – As Dr. Arnolds approaches Emily in the corner, she is suddenly attacked by Charlie who screams "I won't let you!".
35:07 – As Dr. Arnolds closes the bathroom cabinet she sees a child in the mirror.
44:23 – The door suddenly shuts on Sarah as she goes to check on Daniel.
50:52 – Sarah comes out of a doorway behind Dr. Arnolds.
1:01:00 – The bed moves across the room.
1:01:31 – Daniel is pulled under water.
1:11:01 – A boy runs past Dr. Arnold.
1:11:55 – The demon appears on top of Daniel.
1:16:07 – Amado suddenly attacks Dr. Arnold.
(Major scares in bold)
Download a .srt file of the jump scares in Slumber [more info].