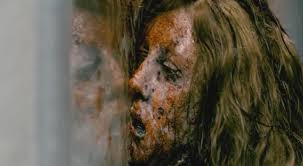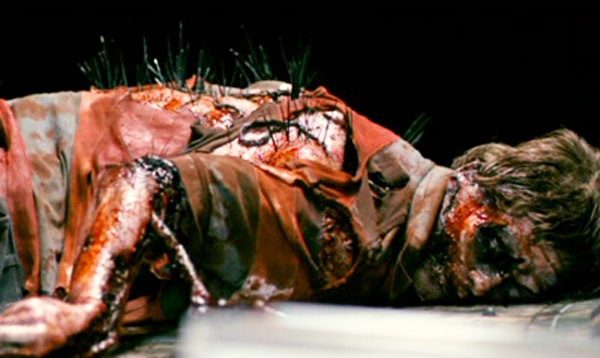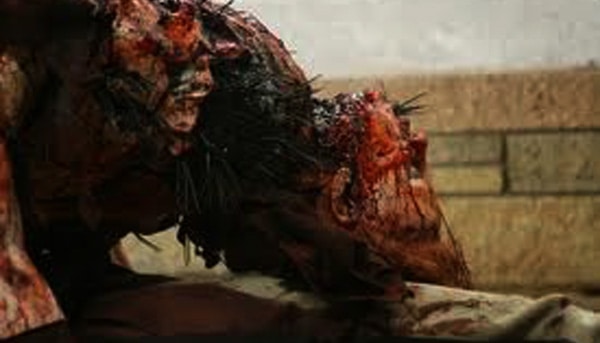 Synopsis: A young couple and an escaped convict must survive when trapped in a gas station by a Splinter parasite that transforms victims into living hosts.
Director: Toby Wilkins
Runtime: 82 minutes
MPAA Rating: R
IMDb: 6.1/10  Rotten Tomatoes: 74%
Netflix (US): No
Jump Scares: 10 (1 major, 9 minor)
Jump Scare Rating: Splinter contains many partial jump scares however there is a significant scare at the 51 minute mark.


WARNING: The jump scare descriptions listed below may contain minor spoilers
Show Descriptions
Jump Scare Times
2:14 – A man gets attacked by a crazed animal.
15:13 – The group run over something on the road while driving.
19:05 – Seth goes to touch the road-kill when suddenly it jumps up at him.
34:32 – Something bangs on the door.
34:48 – One of the infected bodies slams against the door.
38:59 – The group rotate to see a cop wielding a gun outside the front door.
51:13 – As Seth pulls the police radio through the window, one of the infected hosts jumps down from the gas station roof. [Video]
53:30 – The infected hand begins to run at the couple.
1:11:12 – An infected body jumps on the car while Seth is inside.
1:13:44 – An infected jumps out from behind one of the gas station stands.
(Major scares in bold)
Download a .srt file of the jump scares in Splinter [more info].