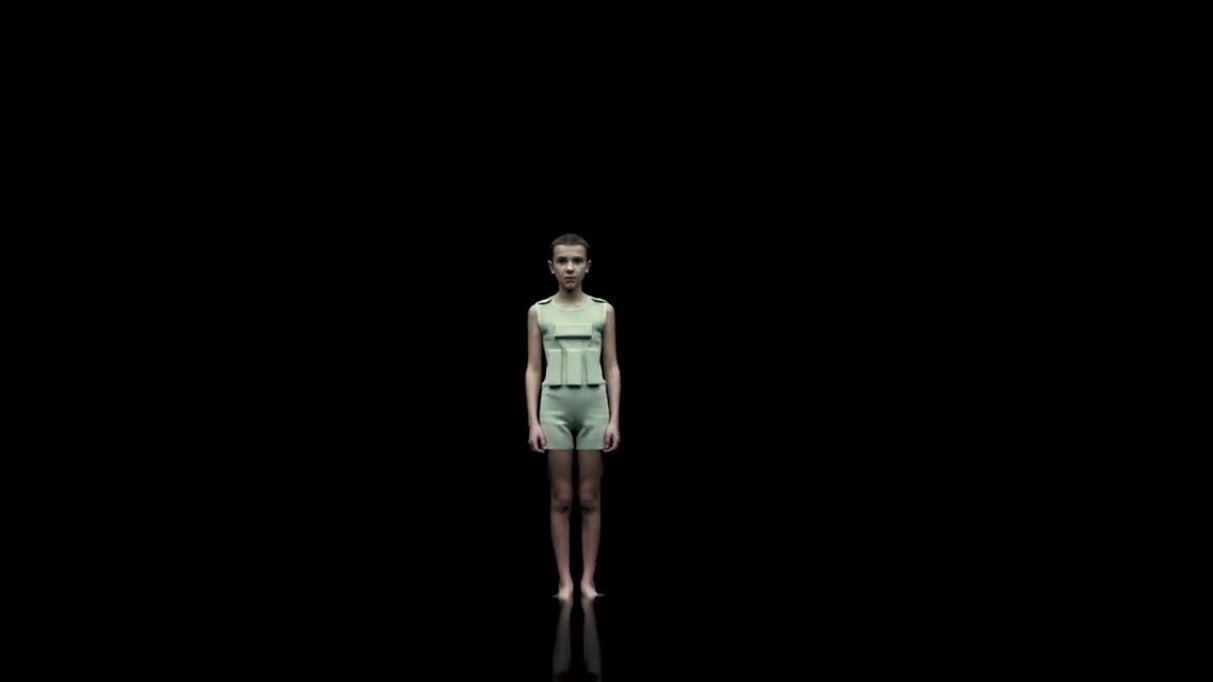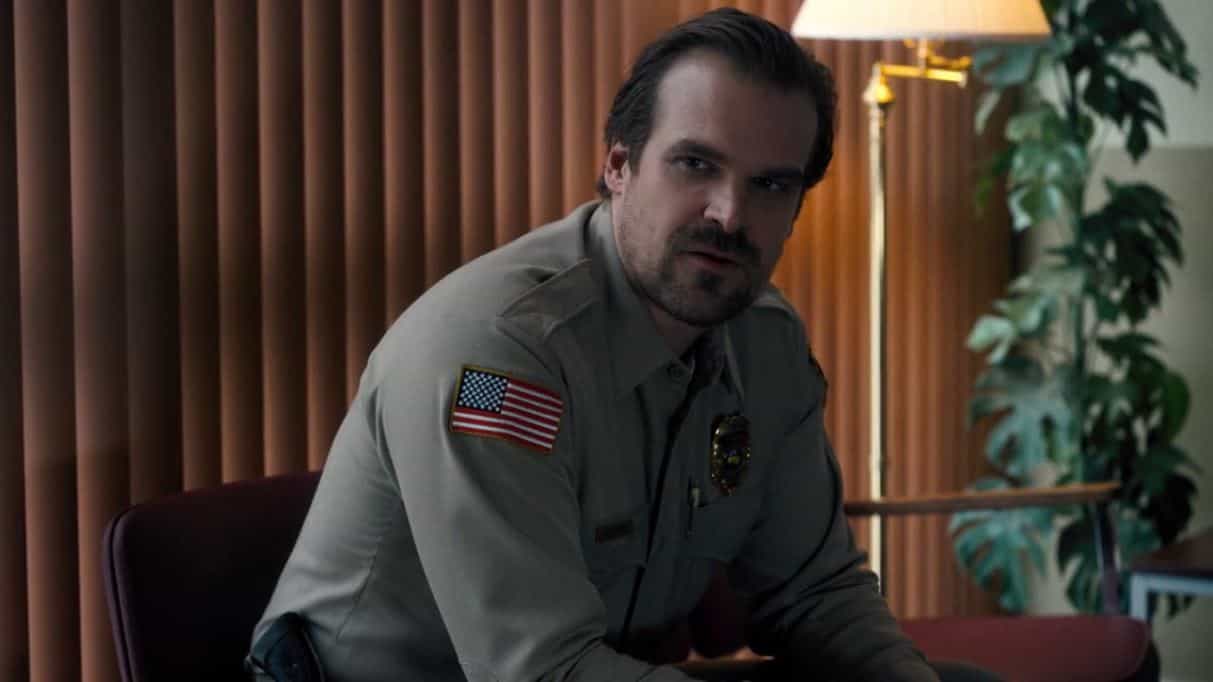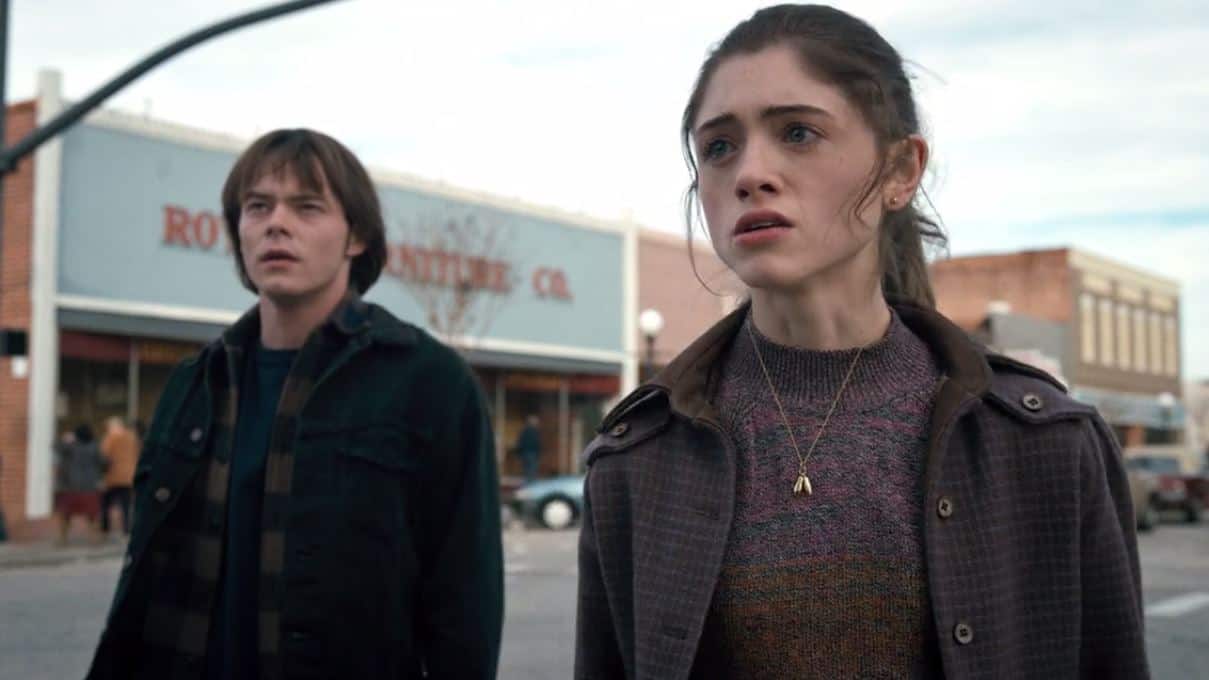 See below for the exact times and descriptions of the 19 jump scares in Stranger Things, which has a jump scare rating of 3.0.
Jump Scare Rating: Some jump scares however in the context of 6 and a half hours of content they are not particularly frequent. Most of the scares occur in episodes 1, 5, 6, and 8.


Synopsis: A young boy, Will Byers, disappears under mysterious circumstances and his mother, friends, and the town's police chief must confront terrifying supernatural forces in order to rescue him.
Contributor: Anthony Wilson contributed all the information on this page (Sign up now to become a contributor too! Learn more)
Jump Scares: 19 (3 major, 16 minor)
Episodes: 8
WARNING: The jump scare descriptions listed below may contain minor spoilers

Jump Scare Times
—Episode 1—
00:00:45 – A panicked man bursts through a door.
00:01:29 – A man is lifted upwards by some sort of creature as the door to the elevator closes.
00:05:49 – There is a loud noise and Will sees a creature standing on the road.
—Episode 2—
00:47:15 – The stereo suddenly turns on in Will's room which startles Joyce.
00:52:16 – Barb looks up and the monster appears above her.
—Episode 3—
00:00:33 – A monster appears in front of Barb.
00:38:47 – A monster rushes past the camera.
—Episode 5—
00:07:51 – A shadowy figure passes in the foreground.
00:46:51 – As Jonathan prepares to shoot the wounded deer, it is suddenly dragged away into the woods.
00:50:02 – Nancy stands on a creature which rears up and roars at Nancy.
—Episode 6—
00:00:53 – Nancy sees a monster.
00:01:47 – A hand reaches out of the opening in the tree causing Jonathan to fall backwards.
00:06:12 – Nancy has several sudden flashbacks over the next 20 seconds.
00:26:48 – Several sudden flashbacks may startle some viewers.
00:42:01 – The monster turns around and roars as Eleven touches it.
—Episode 7—
00:39:32 – The monster suddenly attacks Will's tent.
—Episode 8—
00:15:52 – The monster breaks through the ceiling.
00:34:11 – the monster breaks through the door.
00:51:22 – The bathroom briefly transforms to the "upside down".
(Major jump scares in bold)
Report inaccurate data: Contact us with the URL of this page and a description of what data is inaccurate. We'll work to get it fixed!