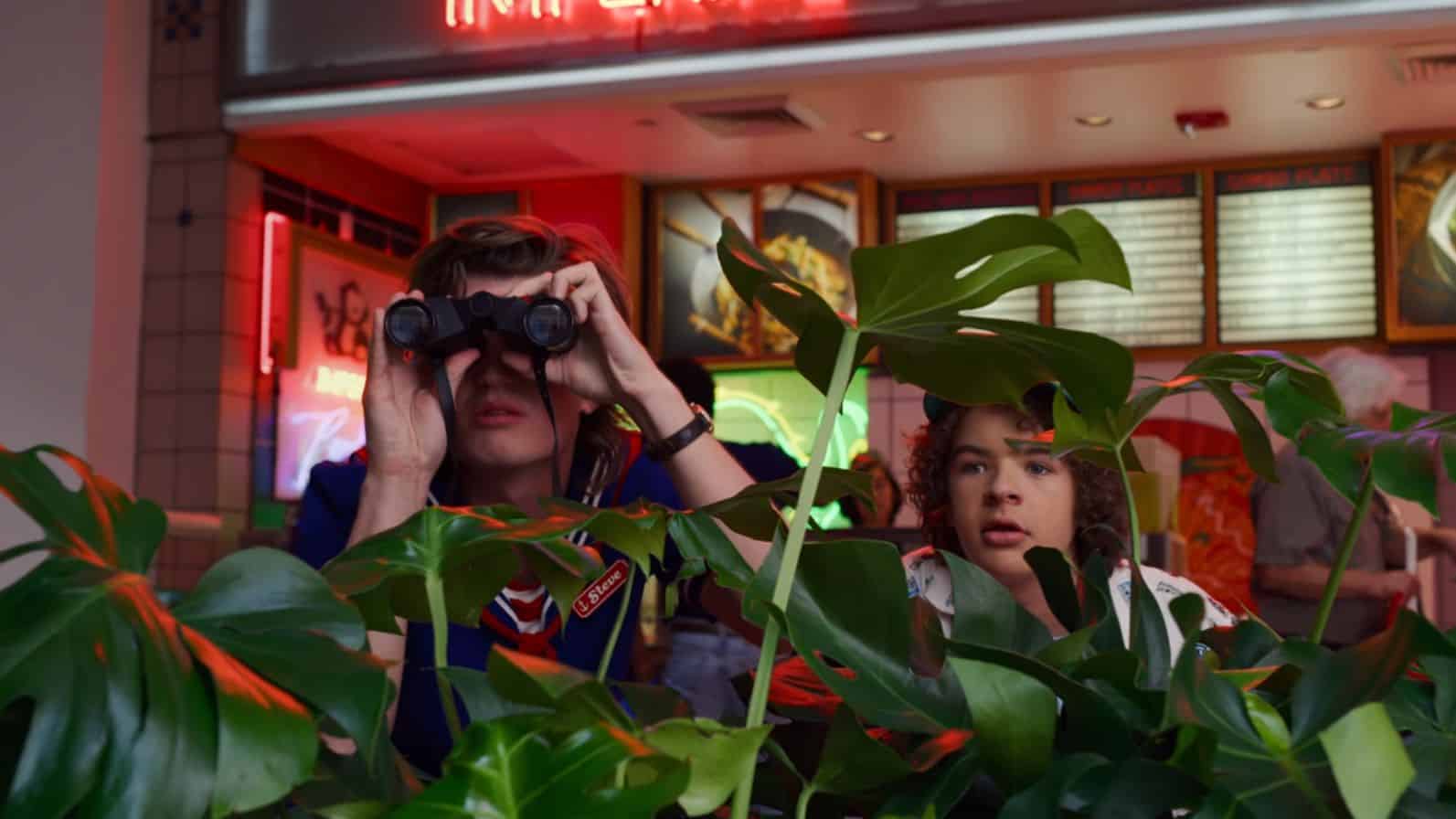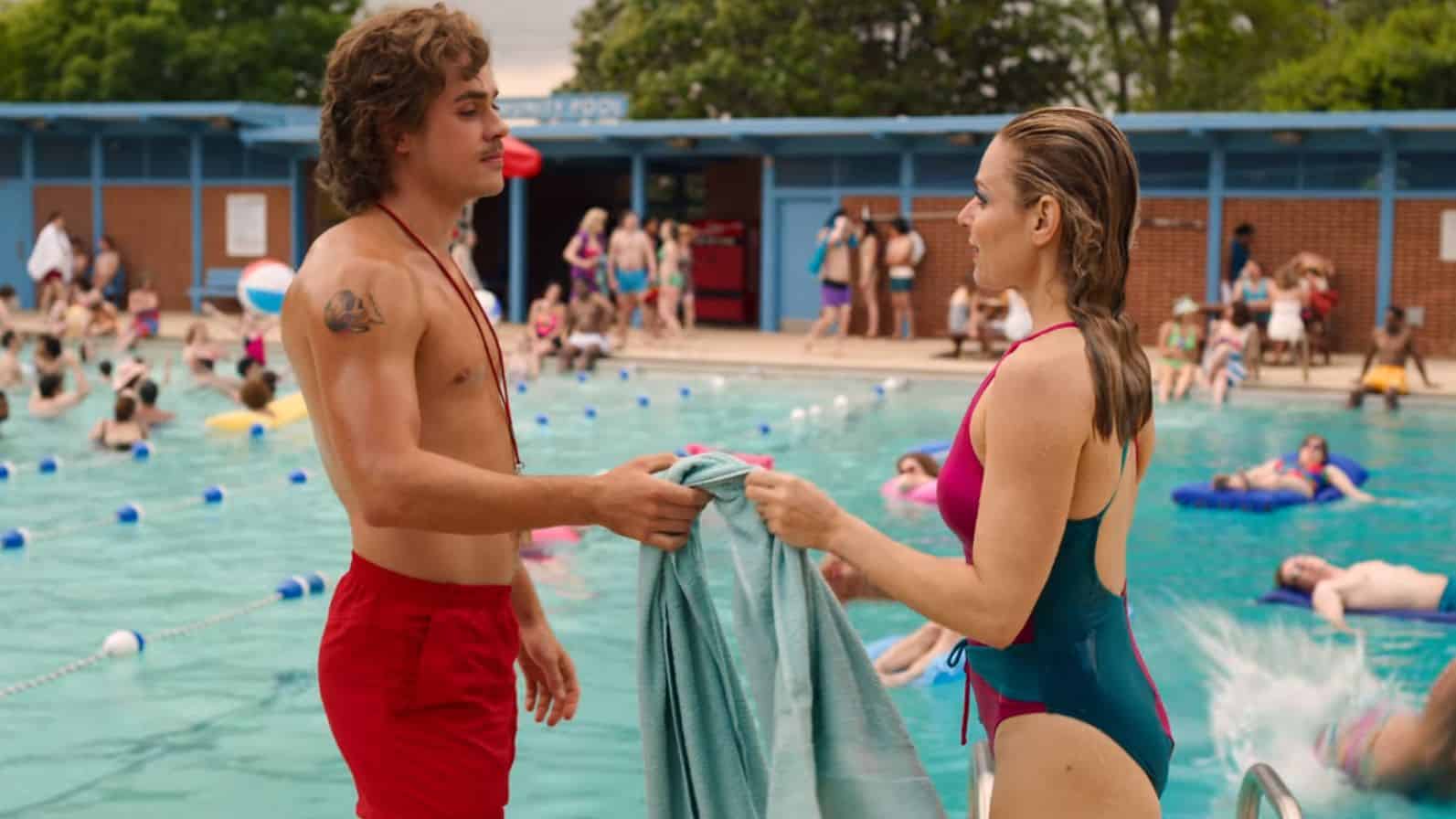 See below for the exact times and descriptions of the 22 jump scares in Stranger Things, which has a jump scare rating of 2.5.
Jump Scare Rating: Season 3 provides a similar level of jump scares to previous seasons although the levels of gore and body horror are increased. Most jump scares appear in episodes 1, 3, and 7.

Synopsis: Residents of Hawkins, Indiana once again face the threat of the Mind Flayer after Soviet scientists attempt to reopen a portal to the Upside Down.
Contributor: Anthony Wilson contributed all the information on this page (Sign up now to become a contributor too! Learn more)
Jump Scares: 22 (3 major, 19 minor)
Episodes: 8
WARNING: The jump scare descriptions listed below may contain minor spoilers

Jump Scare Times
—Episode 1—
00:04:12 – The scientist is suddenly grabbed around the neck after he says "You can see our progress".
00:13:10 – On the movie screen we see hands coming out of the wall to grab the woman as she looks at a calendar.
00:45:44 – Something smashes into Billy's car.
00:46:38 – Something races past the screen as Billy leans on the car.
00:46:52 – Something grabs Billy around the ankle and pulls him away.
—Episode 2—
00:00:33 – A quiet establishing shot of an abandoned warehouse is suddenly interrupted by a screech and the sudden appearance of Billy.
00:16:32 – Billy suddenly turns around and smacks Mrs Wheeler in the face.
00:31:46 – As Billy touches his arm in the shower, there is a short sharp flashback and Billy screams.
—Episode 3—
00:06:09 – Billy suddenly turns around startling El as a sound effect plays.
00:25:02 – Heather suddenly appears out of the bathtub startling El.
00:26:13 – During a flashback, we see Bob being killed by a Demodog.
00:30:18 – Nancy is startled by a fake rat as she opens a cupboard door.
00:41:11 – There is a flash of lightning and we see a man standing behind Hopper.
—Episode 4—
00:44:53 – Billy breaks through the door in front of Max (although we get some warning as Mike yells out shortly before).
—Episode 5—
00:43:24 – A hand breaks through the glass after Jonathan says "Nancy".
—Episode 6—
00:30:25 – Erica suddenly appears behind Dustin holding a shock rod.
00:39:51 – Billy grabs Eleven's arm.
—Episode 7—
00:10:05 – After a period of silence, one of the Mind Flayer's arms breaks through the cabin.
00:10:53 – After Max says "Holy Shit" another arm bursts through the cabin.
00:11:13 – The Mind Flayer bursts through the cabin once more and grabs El.
00:44:27 – Murray grabs Joyce startling her.
—Episode 8—
00:11:39 – Nancy suddenly bangs on the door, startling the kids.
(Major jump scares in bold)
Report inaccurate data: Contact us with the URL of this page and a description of what data is inaccurate. We'll work to get it fixed!