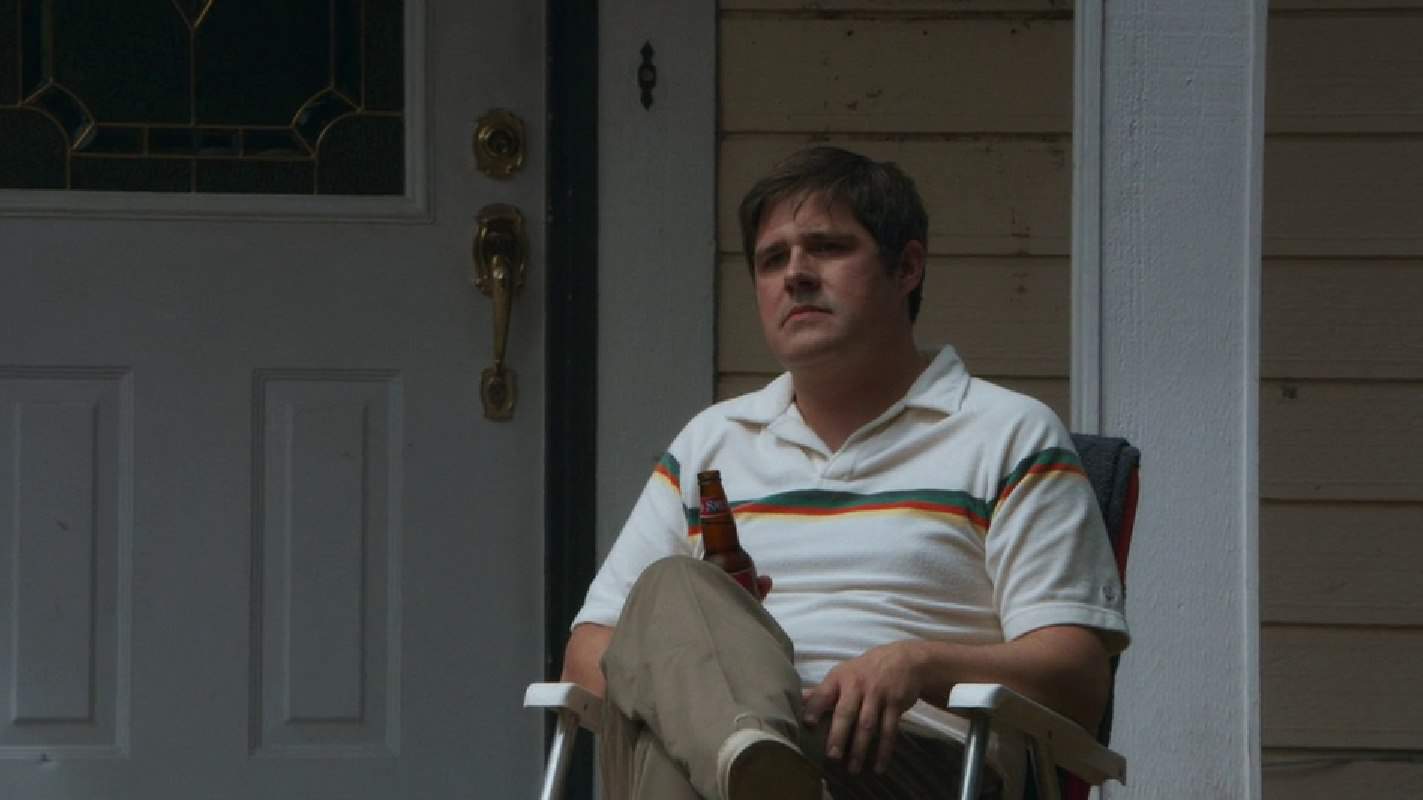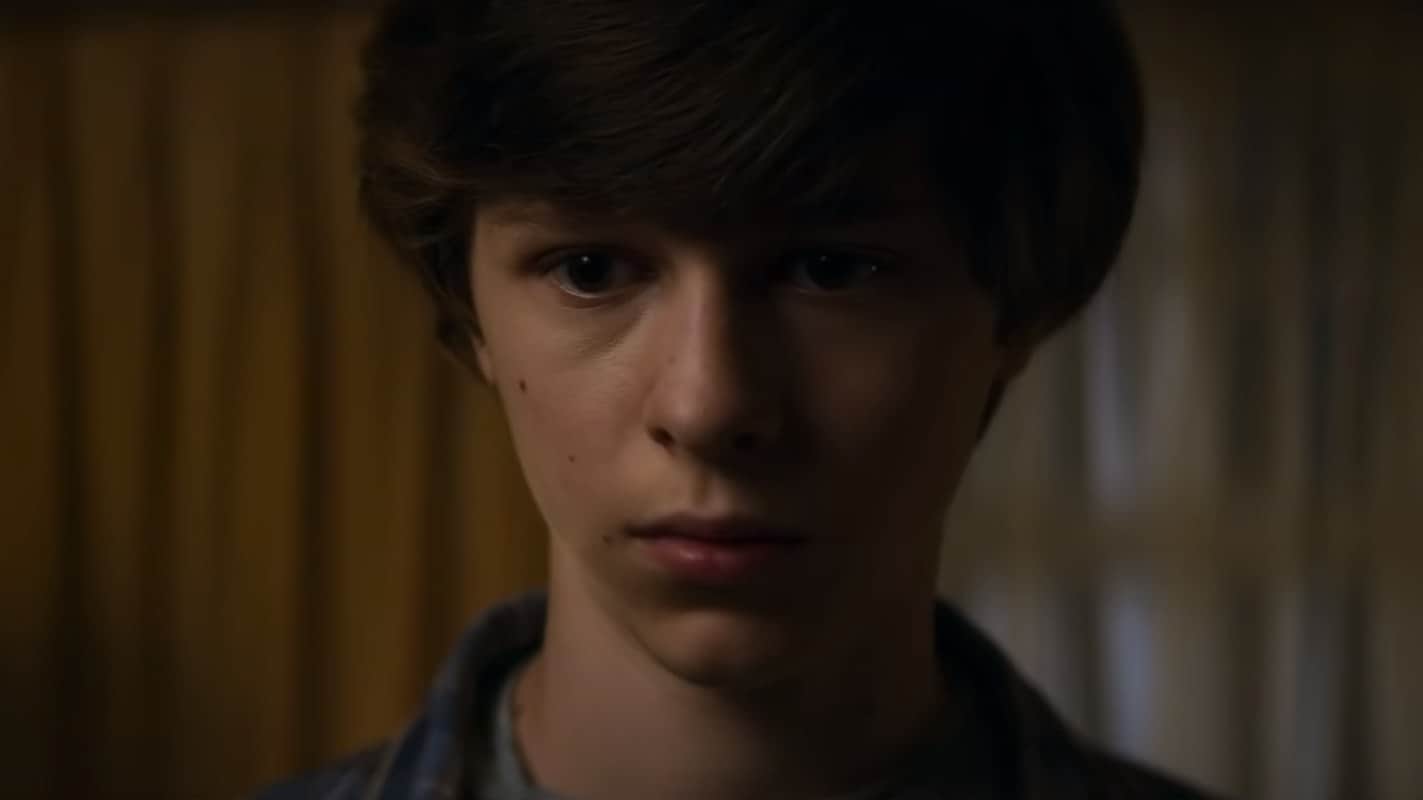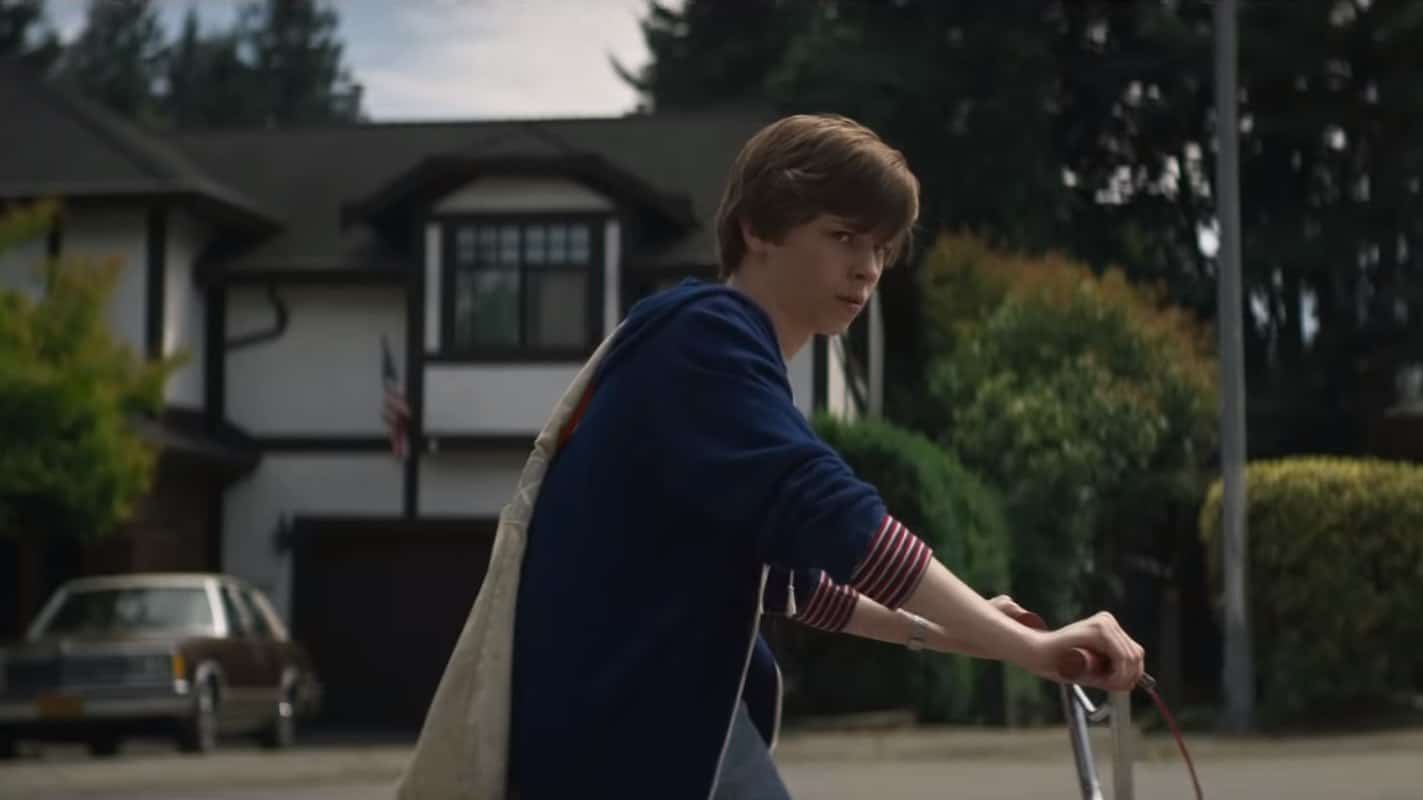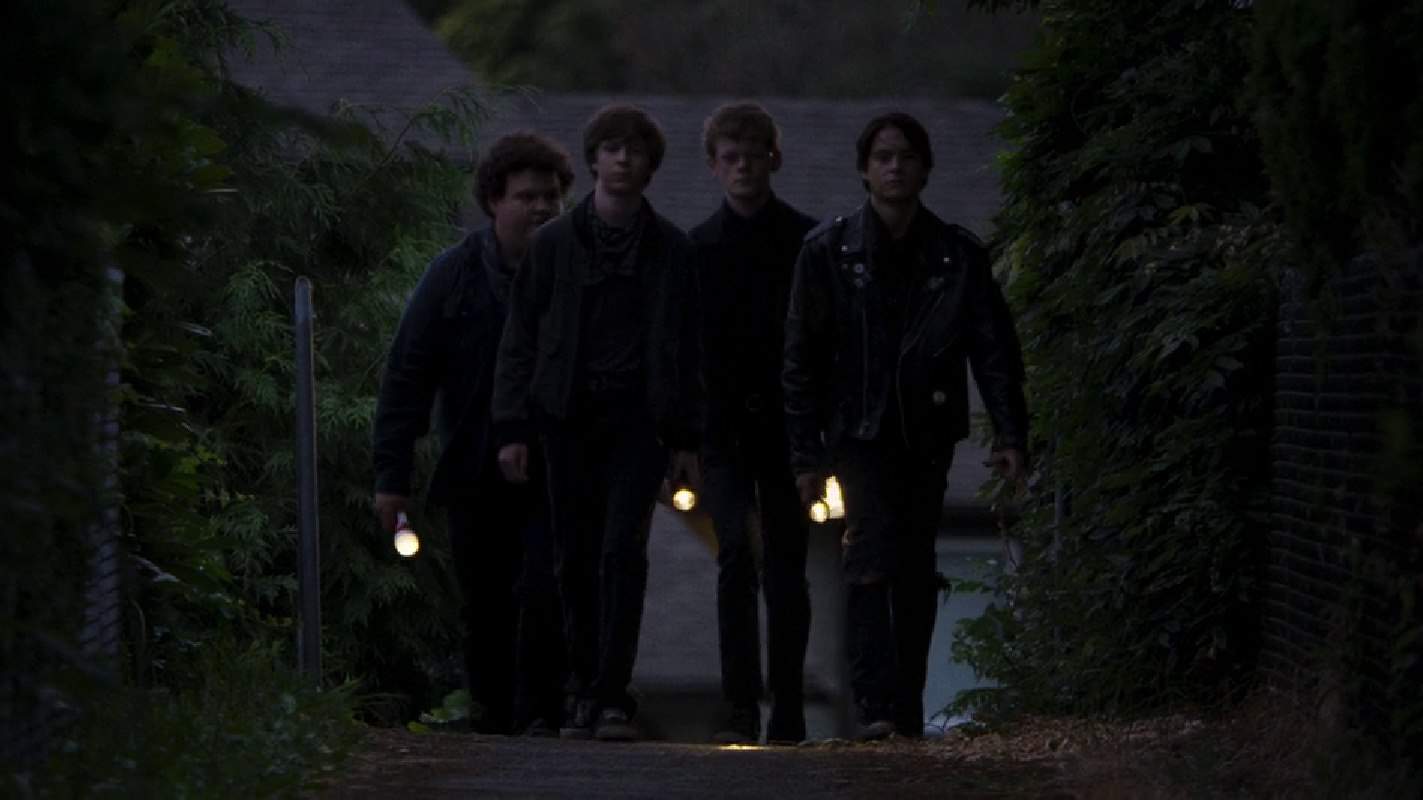 Synopsis: A group of teenage friends begin to suspect the police officer living next door may in fact be a serial killer.
Director: Anouk Whissell, François Simard, Yoann-Karl Whissell
Runtime: 105 minutes
MPAA Rating: Unrated
IMDb: 6.7/10  Rotten Tomatoes: 67%
Netflix (US): No
Tags: High Jump Scare, Mystery
Jump Scares:  19 (4 major, 15 minor)
Jump Scare Rating: The second half is packed with jump scares including a large number of "fake outs" where Mackey and his friends deliberately scare each other as a joke.


WARNING: The jump scare descriptions listed below may contain minor spoilers
Show Descriptions
Jump Scare Times
2:56 – The desk that Davey and Mackey are carrying bangs into something metallic making a loud noise.
5:20 – Davey's friends startle him as he watches Mackey and a boy through the window.
32:10 – An unseen assailant suddenly abducts a boy.
44:24 – A ringing telephone startles the boys as they explore a house.
44:48 – A hand appears on the light switch as Woody approaches it.
48:43 – As Davey runs past a window, Mackey suddenly slides it open.
49:41 – Mackey appears directly behind Davey.
51:27 – Davey looks through his binoculars and, accompanied by a sound effect, sees Mackey watching him from his window.
57:07 – Faraday and Woody startle Davey and Tommy as they look through Mackey's shed.
1:17:31 – Nikki appears at the window after Woody says "just make this quick ok".
1:18:37 – Davey's walkie talkie bursts into life startling the group.
1:20:24 – The light bulb blows as Davey tries to turn it on.
1:20:37 – There is a loud bang from behind as the group approach a door.
1:21:16 – Tommy takes off his headphones after hearing a noise, Farraday then startles him as a joke.
1:23:53 – After seeing a body in the bathtub, a hand reaches out and grabs Nikki around the ankle.
1:30:23 – Davey opens his eyes and a cloth is placed over his mouth.
1:31:32 – A rock smashes into the windscreen.
1:31:51 – Mackey appears at the car window.
1:34:14 – Davey's ankle is suddenly cut as he hides behind a tree.
(Major scares in bold)
Download a .srt file of the jump scares in Summer of 84 [more info].