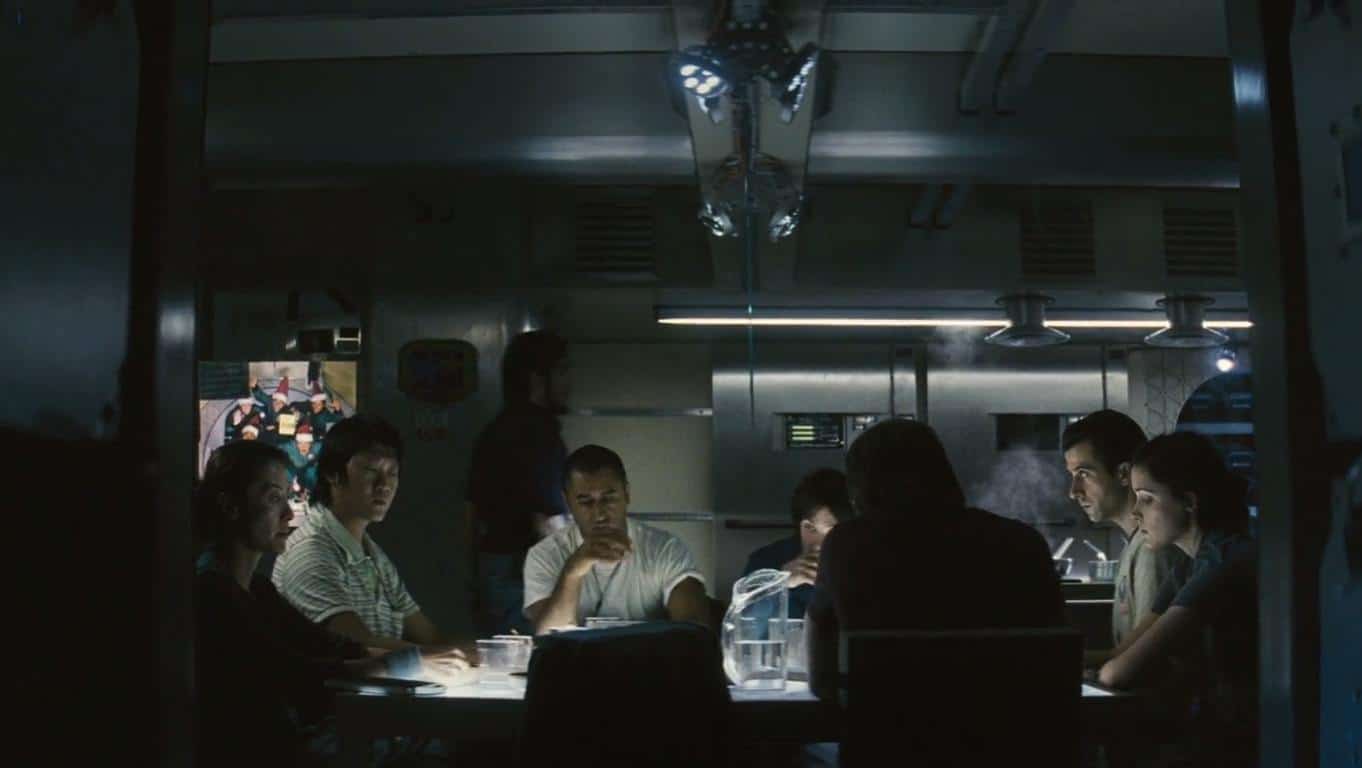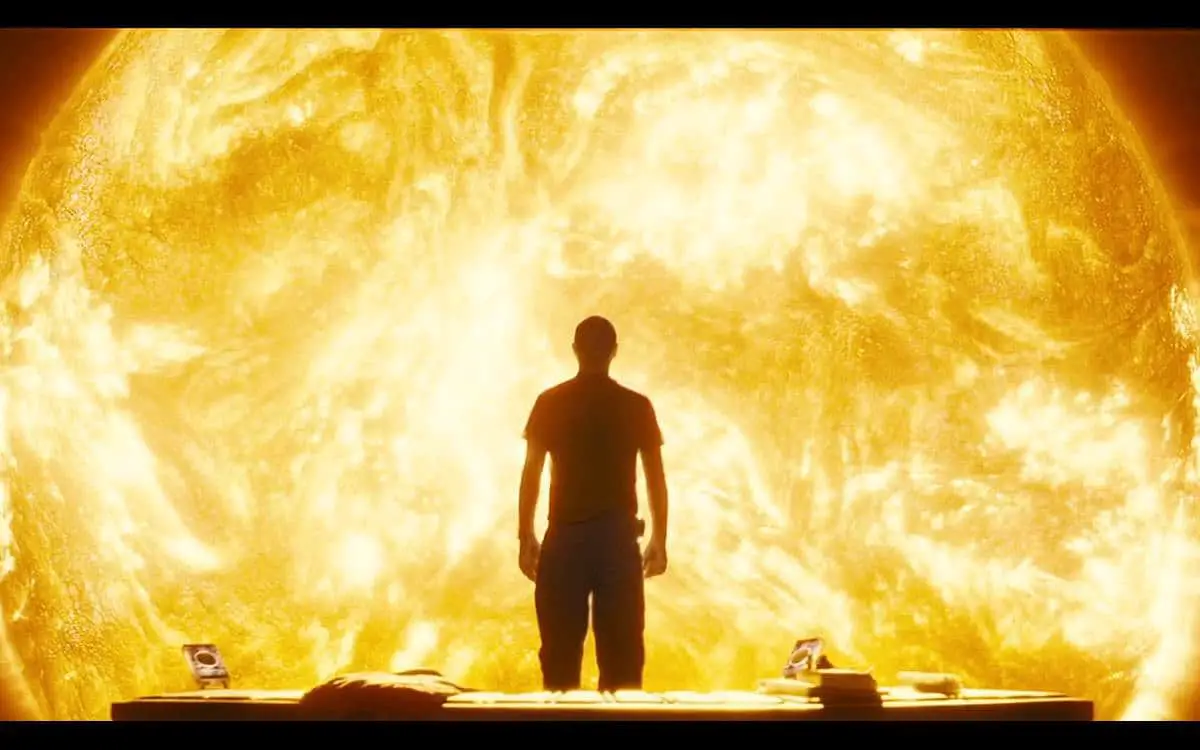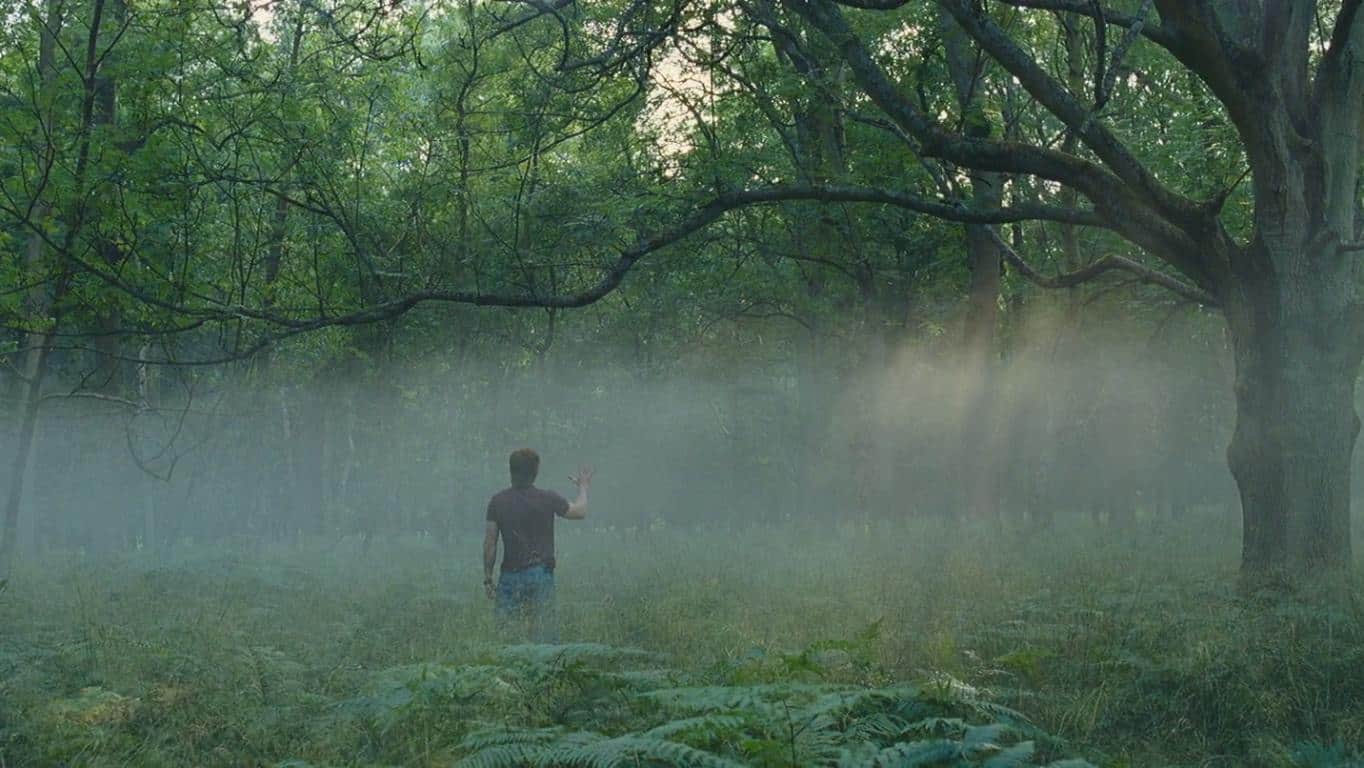 Synopsis: Set in the not too distant future, the crew aboard the Icarus II travel to the dying sun in an attempt to revive the star.
Director: Danny Boyle
Runtime: 107 minutes
MPAA Rating: R
IMDb: 7.3/10  Rotten Tomatoes: 76%
Netflix (US): No
Jump Scares:  6 (0 major, 6 minor)
Jump Scare Rating: The final third of Sunshine shifts in tone from drama/sci-fi to more of a horror/thriller. This brings about some jump scares however they are quite minor and not overly scary.


WARNING: The jump scare descriptions listed below may contain minor spoilers
Show Descriptions
Jump Scare Times
50:06 – As the crew explore the Icarus I, something dislodges from the ship and makes a loud bang.
56:26 – Icarus II abruptly disengages from Icarus I.
1:15:33 – Pinbacker suddenly attacks Capa.
1:18:38 – Pinbacker impales Corazon with a scalpel.
1:23:00 – An abrupt cut to Mace crying out as he climbs out of the coolant reservoir may startle some viewers.
1:23:15 – Pinbacker grunts loudly and punches through a glass wall.
Download a .srt file of the jump scares in Sunshine [more info].