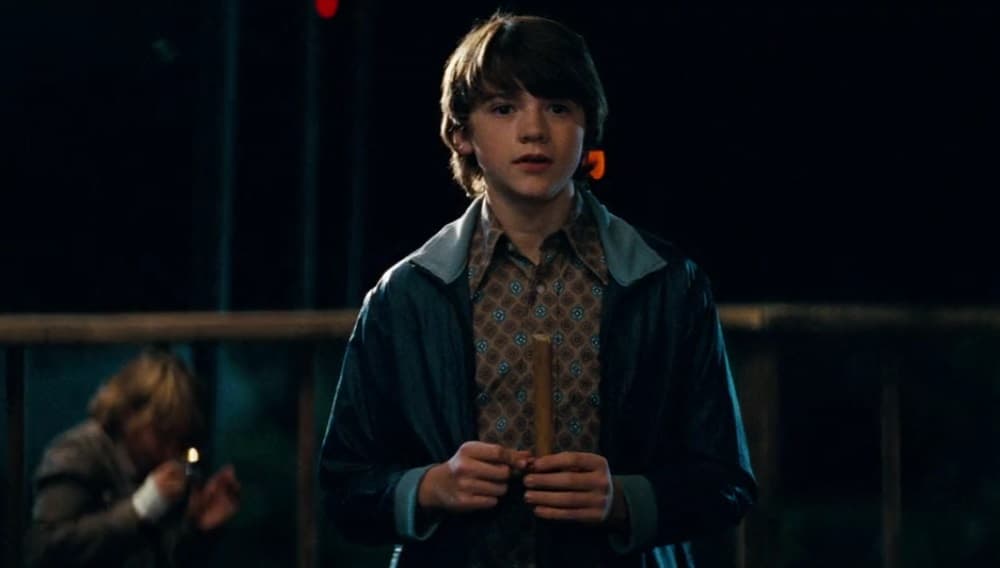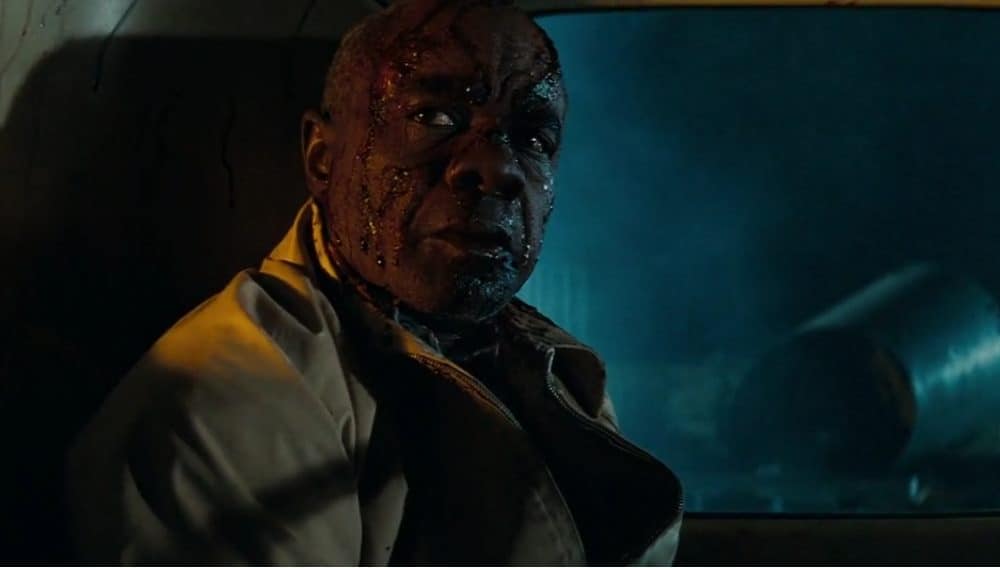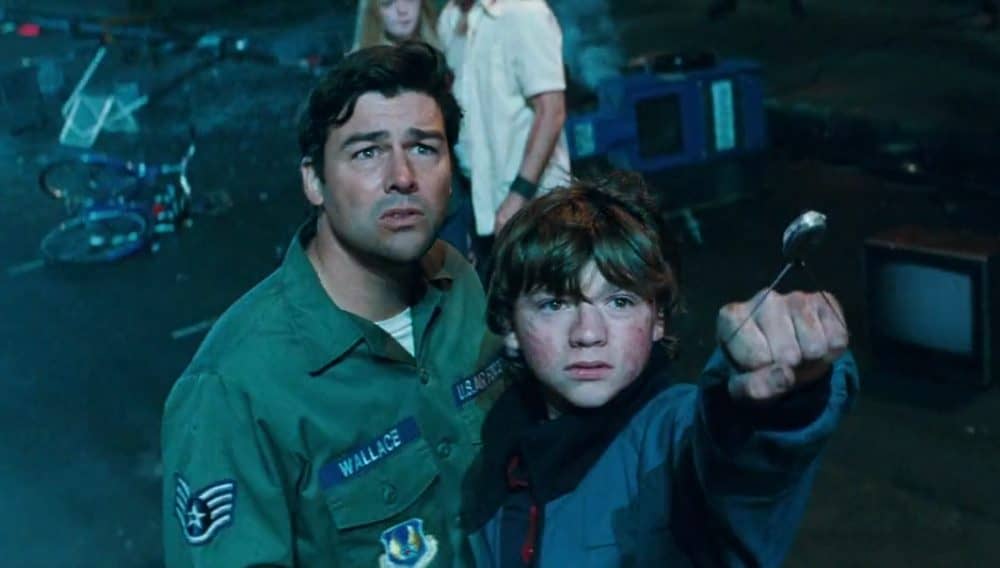 Synopsis: A group of young friends witness a train crash while shooting a super 8 movie. Soon after, strange events begin to occur in their town as the group discover the horrifying truth about the train crash.
Director: J.J. Abrams
Runtime: 112 minutes
MPAA Rating: PG-13
IMDb: 7.1/10  Rotten Tomatoes: 82%
Netflix (US): No
Jump Scares:  15 (4 major, 11 minor)
Jump Scare Rating: Super 8 has a surprisingly high number of jump scares with several occurring in unpredictable places. The last 20 minutes are particularly heavy on jump scares.


WARNING: The jump scare descriptions listed below may contain minor spoilers
Show Descriptions
Jump Scare Times
13:51 – Cary sets off some fireworks.
23:13 – Mr Woodward's hand suddenly brushes away the map that the children are looking at. [Video]
37:01 – A container suddenly crashes through a fence.
38:31 – The window explodes behind the gas station attendant.
45:35 – A creature comes out of the trees and rushes at the lineman from behind.
1:01:58 – The white cube suddenly shoots through Joe's bedroom wall.
1:13:00 – The truck that two military personnel are standing beside explodes.
1:17:22 – The military suddenly burst into the room.
1:20:02 – The alien slams into the military bus. [Video]
1:21:31 – The alien suddenly grabs a man.
1:22:41 – An alien hand breaks through the bus.
1:27:40 – A large explosion knocks the children to the ground.
1:31:35 – Cary turns around and sees a body hanging from the ceiling.
1:36:00 – Sheriff Pruitt is suddenly grabbed by the alien.
1:38:48 – The windows of a shop suddenly break as metallic objects fly out of it.
(Major scares in bold)
Download a .srt file of the jump scares in Super 8 [more info].