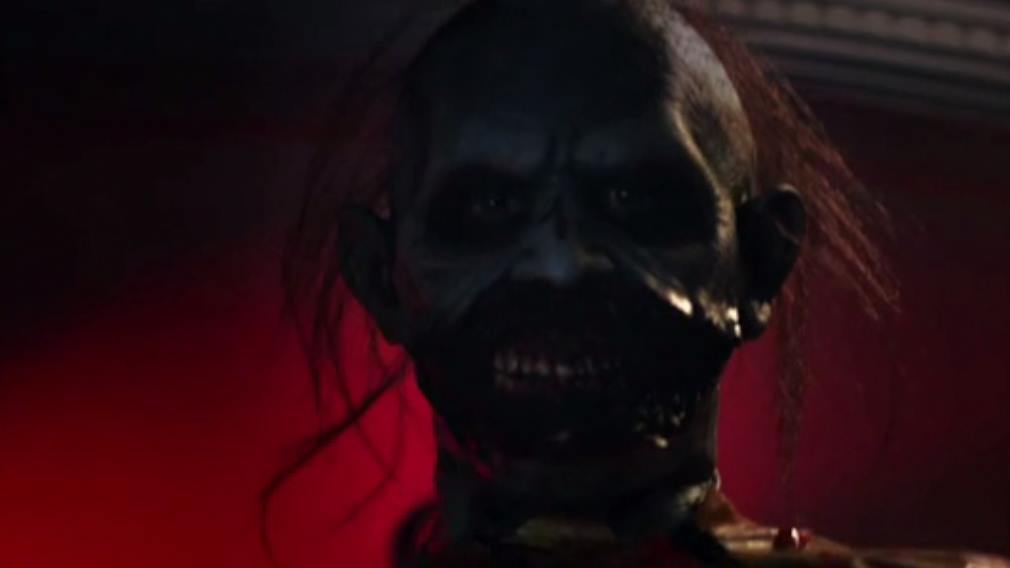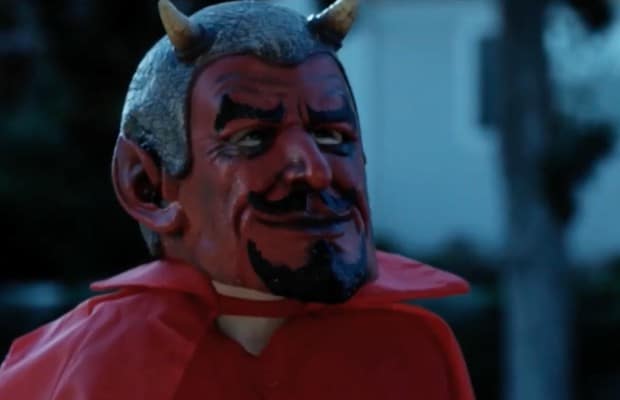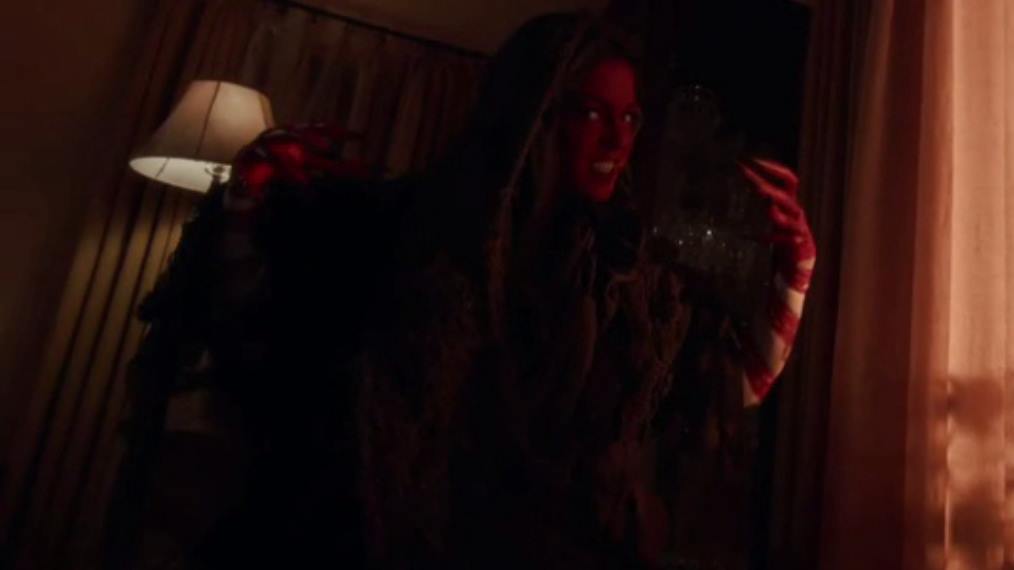 Synopsis: A collection of ten short films based on the theme of Halloween.
Directors: Neil Marshall, Darren Lynn Bousman, Axelle Carolyn, Lucky McKee, Andrew Kasch, Paul Solet, John Skipp, Adam Gierasch, Jace Anderson, Mike Mendez, Ryan Schifrin, Dave Parker
Runtime: 92 minutes
MPAA Rating: R
IMDb: 5.4/10  Rotten Tomatoes: 79%
Netflix (US): Yes
Jump Scares:  14 (1 major, 13 minor)
Jump Scare Rating: Some segments are quite heavy on jump scares while others have one. The 1st (Sweet Tooth) and 8th (Friday the 31st) in particular have quite a few, while the 5th segment (Grim Grinning Ghost) has a very effective scare at the end of it.


WARNING: The jump scare descriptions listed below may contain minor spoilers
Show Descriptions
Jump Scare Times
4:15 – Kyle jumps out from behind a couch to scare Lizzie.
9:10 – Lizzie puts her hand on Kyle's shoulder while he is watching TV.
12:38 – Timothy suddenly appears in frame, chasing after Lizzie.
13:09 – Timothy's hand appears in front of Mikey.
26:09 – A hand reaches out from underneath a car to grab a woman.
26:57 – A man's face is suddenly engulfed in flames.
44:21 – A lady walks into another woman dressed in a Halloween costume.
47:21 – A lady leans back on the sofa to reveal Mary Bailey is sitting beside her.
49:21 – Over the next few seconds there are several sudden cuts to Bobbie (in red witch form) that may startle some viewers.
53:37 – Bobbie turns around to face Jack and her face morphs into the red witch.
1:04:19 – The killer bursts through the window.
1:07:05 – The previously dead girl suddenly sits up and screams.
1:07:44 – The girl bursts through the door.
1:14:34 – The "child" jumps out at one of the kidnappers.
(Major scares in bold)
Download a .srt file of the jump scares in Tales of Halloween [more info].