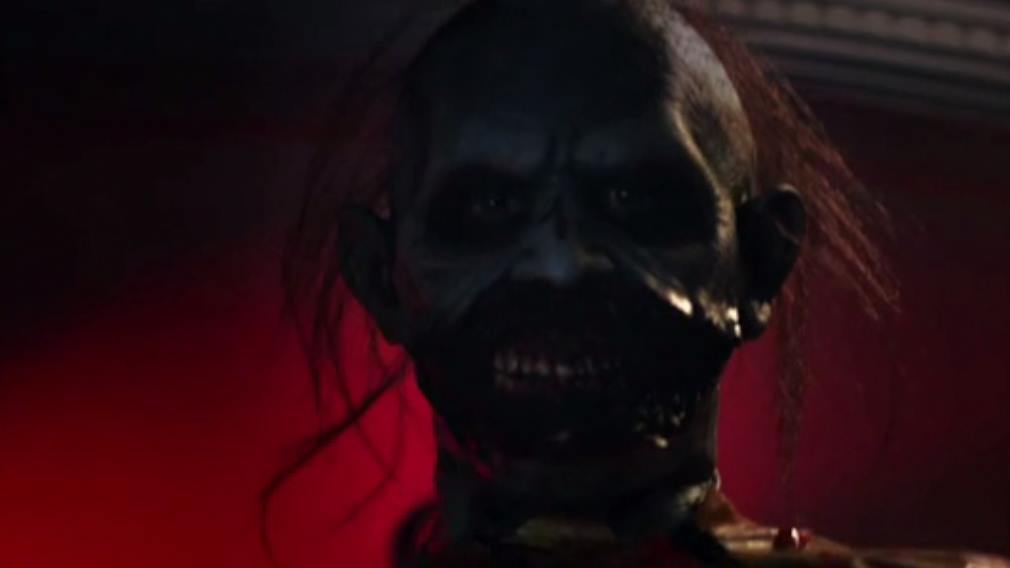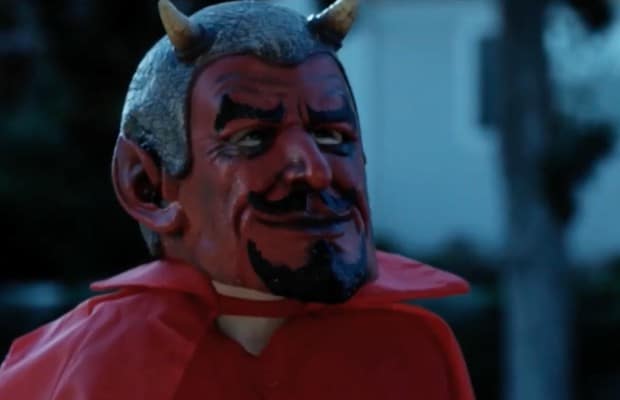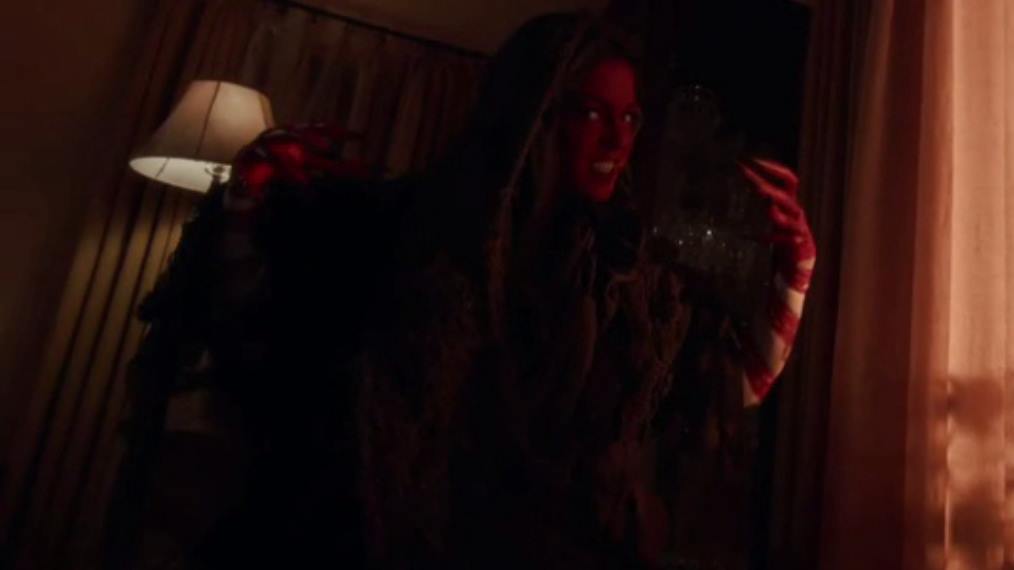 See below for the exact times and descriptions of the 14 jump scares in Tales of Halloween, which has a jump scare rating of 3.0.
Jump Scare Rating: Some segments are quite heavy on jump scares while others have one. The 1st (Sweet Tooth) and 8th (Friday the 31st) in particular have quite a few, while the 5th segment (Grim Grinning Ghost) has a very effective scare at the end of it.


Synopsis: A collection of ten short films based on the theme of Halloween.
Contributor: Anthony Wilson contributed all the information on this page (Sign up now to become a contributor too! Learn more)
Director: Neil Marshall, Darren Lynn Bousman, Axelle Carolyn, Lucky McKee, Andrew Kasch, Paul Solet, John Skipp, Adam Gierasch, Jace Anderson, Mike Mendez, Ryan Schifrin, Dave Parker
Runtime: 92 minutes
WARNING: The jump scare descriptions listed below may contain minor spoilers

Jump Scare Times
00:04:15 – Kyle jumps out from behind a couch to scare Lizzie.
00:09:10 – Lizzie puts her hand on Kyle's shoulder while he is watching TV.
00:12:38 – Timothy suddenly appears in frame, chasing after Lizzie.
00:13:09 – Timothy's hand appears in front of Mikey.
00:26:09 – A hand reaches out from underneath a car to grab a woman.
00:26:57 – A man's face is suddenly engulfed in flames.
00:44:21 – A lady walks into another woman dressed in a Halloween costume.
00:47:21 – A lady leans back on the sofa to reveal Mary Bailey is sitting beside her.
00:49:21 – Over the next few seconds there are several sudden cuts to Bobbie (in red witch form) that may startle some viewers.
00:53:37 – Bobbie turns around to face Jack and her face morphs into the red witch.
01:04:19 – The killer bursts through the window.
01:07:05 – The previously dead girl suddenly sits up and screams.
01:07:44 – The girl bursts through the door.
01:14:34 – The "child" jumps out at one of the kidnappers.
(Major jump scares in bold)
Watch with subtitles that warn you about jump scares! Download the .srt file of the jump scares in Tales of Halloween. [More info]
Report inaccurate data: Contact us with the URL of this page and a description of what data is inaccurate. We'll work to get it fixed!