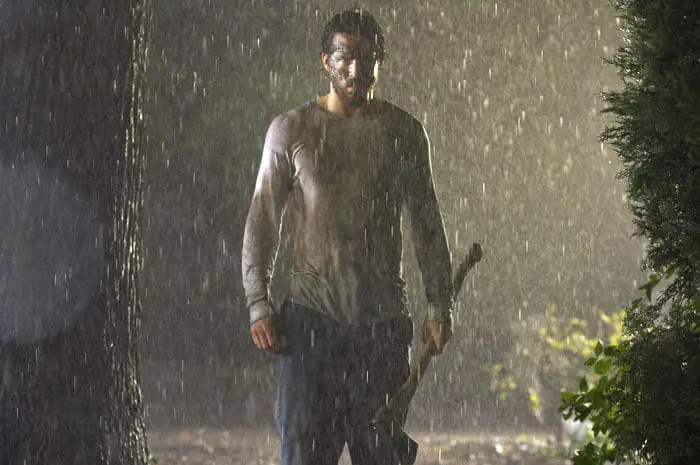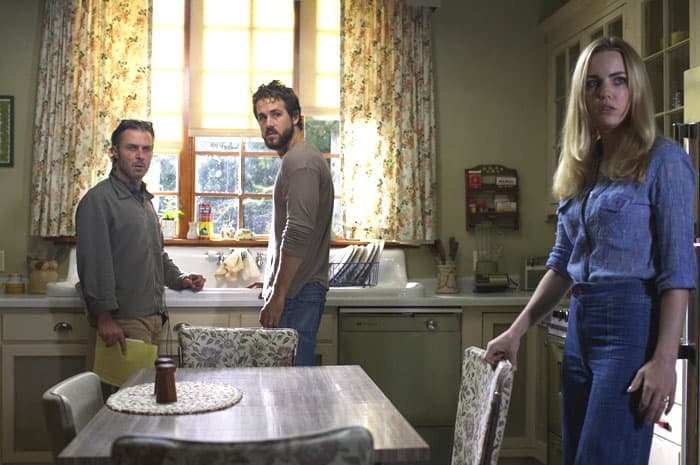 Synopsis: The Lutz family are haunted by dark forces when they move into a new house, one that was the home of a tragic mass murder one year before.
Director: Andrew Douglas
Runtime: 90 min
MPAA Rating: R
IMDb: 6.0/10  Rotten Tomatoes: 23%
Netflix (US): No
Jump Scares: 17 (3 major, 14 minor)
Jump Scare Rating: Quite high on jumps, especially from the 44 minute mark onwards. Not recommended for those who dislike jump scares.


WARNING: The jump scare descriptions listed below may contain minor spoilers
Show Descriptions
Jump Scare Times
17:25 – George sees a girl with a noose around her neck while him and Kathy are having sex.
24:04 – A ghost appears next to Michael when he is trying to use the tap. [Video]
26:28 – George walks into a room where a girl is held to the roof with someone else's hands.
29:01 – A silhouette runs past the camera as Kathy is washing the dishes.
37:18 – A girl appears behind Lisa.
44:15 – Hands grab George while he is in the bathtub and pull him under the water.
46:37 – A teddy bear fals on the ground next to George.
53:44 – A face in the projector changes to a demonic face.
56:42 – Something runs at George and he retaliates using his axe.
1:02:53 – Flies fly out of the vent at Father Callaway. [Video]
1:03:27 – Kathy spins around to see George.
1:08:17 – A figure jumps out at George from inside a cell. [Video]
1:13:03 – Kathy begins to walk through the doorway and George appears.
1:14:18 – George grabs Kathy.
1:16:26 – A face appears in the window Kathy is trying to open.
1:19:24 – George wakes up suddenly.
1:21:49 – The ghost girl is grabbed through the floor.
(Major scares in bold)
Download a .srt file of the jump scares in The Amityville Horror [more info].