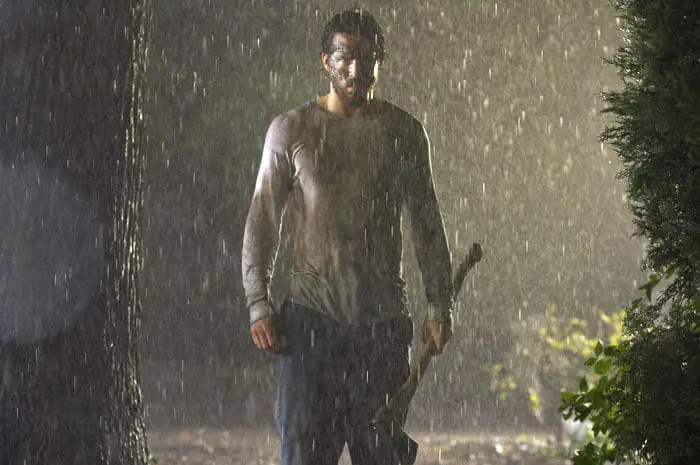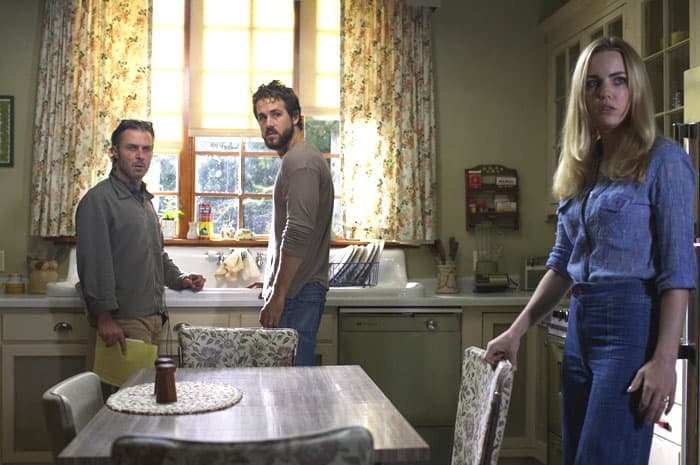 See below for the exact times and descriptions of the 17 jump scares in The Amityville Horror, which has a jump scare rating of 4.0.
Jump Scare Rating: Quite high on jumps, especially from the 44 minute mark onwards. Not recommended for those who dislike jump scares.


Synopsis: The Lutz family are haunted by dark forces when they move into a new house, one that was the home of a tragic mass murder one year before.
Contributor: Anthony Wilson contributed all the information on this page (Sign up now to become a contributor too! Learn more)
Director: Andrew Douglas
Runtime: 90 minutes
WARNING: The jump scare descriptions listed below may contain minor spoilers

Jump Scare Times
00:17:25 – George sees a girl with a noose around her neck while him and Kathy are having sex.
00:24:04 – A ghost appears next to Michael when he is trying to use the tap. [Video].
00:26:28 – George walks into a room where a girl is held to the roof with someone else's hands.
00:29:01 – A silhouette runs past the camera as Kathy is washing the dishes.
00:37:18 – A girl appears behind Lisa.
00:44:15 – Hands grab George while he is in the bathtub and pull him under the water.
00:46:37 – A teddy bear fals on the ground next to George.
00:53:44 – A face in the projector changes to a demonic face.
00:56:42 – Something runs at George and he retaliates using his axe.
01:02:53 – Flies fly out of the vent at Father Callaway. [Video].
01:03:27 – Kathy spins around to see George.
01:08:17 – A figure jumps out at George from inside a cell. [Video].
01:13:03 – Kathy begins to walk through the doorway and George appears.
01:14:18 – George grabs Kathy.
01:16:26 – A face appears in the window Kathy is trying to open.
01:19:24 – George wakes up suddenly.
01:21:49 – The ghost girl is grabbed through the floor.
(Major jump scares in bold)
Watch with subtitles that warn you about jump scares! Download the .srt file of the jump scares in The Amityville Horror. [More info]
Report inaccurate data: Contact us with the URL of this page and a description of what data is inaccurate. We'll work to get it fixed!