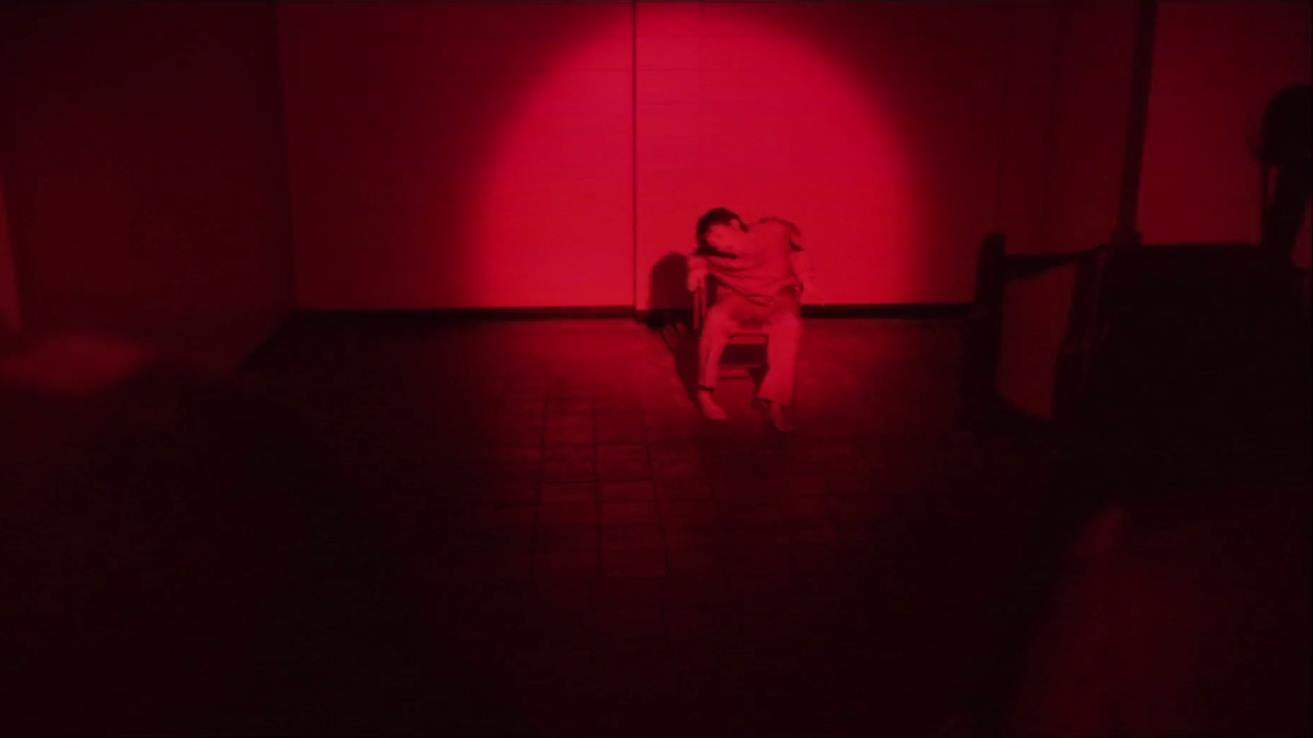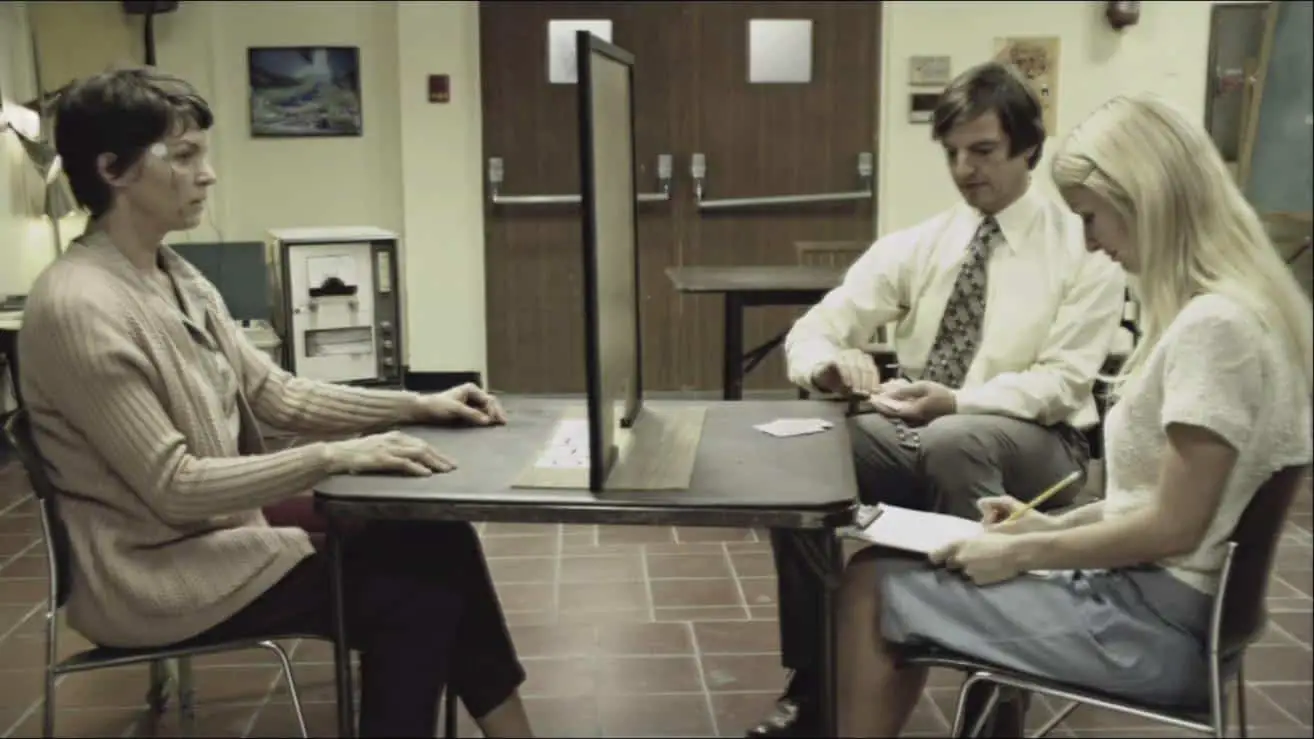 Synopsis: In the 1970s the Atticus Institute was created by Dr. Henry West to find people exhibiting supernatural abilities. After a young woman, Judith, shows extraordinary abilities, the military steps in and attempts to weaponize her with disastrous results.
Director: Chris Sparling
Runtime: 83 minutes
MPAA Rating: Unrated
IMDb: 5.4/10  Rotten Tomatoes: 50%
Netflix (US): No
Jump Scares:  13 (3 major, 10 minor)
Jump Scare Rating: Documentary style possession flick with a large number of jump scares.


WARNING: The jump scare descriptions listed below may contain minor spoilers
Show Descriptions
Jump Scare Times
0:57 – There is a loud scream from someone off camera.
17:45 – The chair one of the men is sitting on suddenly moves.
21:51 – The security footage cuts back to Judith's room and there is a loud electronic noise along with objects in the room moving around.
23:35 – There is a quick cut to Judith screaming while being held down.
25:16 – The scene abruptly cuts to Judith banging her fist on a table.
33:12 – Judith vomits a black liquid.
34:48 – The lights flash back on and Judith's face is right by the camera.
38:25 – The frog on the table suddenly explodes.
39:43 – Judith grabs Marcus from behind.
47:14 – There are several loud bangs.
1:14:16 – Robert's hand hits the glass booth.
1:16:01 – Judith suddenly rears up in the chair and screams.
1:18:46 – Judith's heart appears to explode from inside her body.
(Major scares in bold)
Download a .srt file of the jump scares in The Atticus Institute [more info].