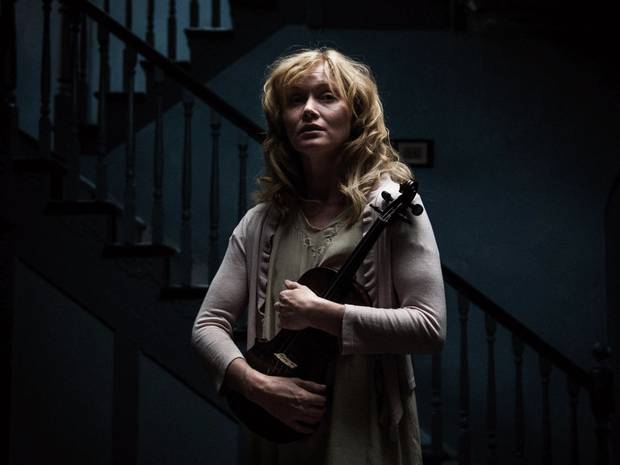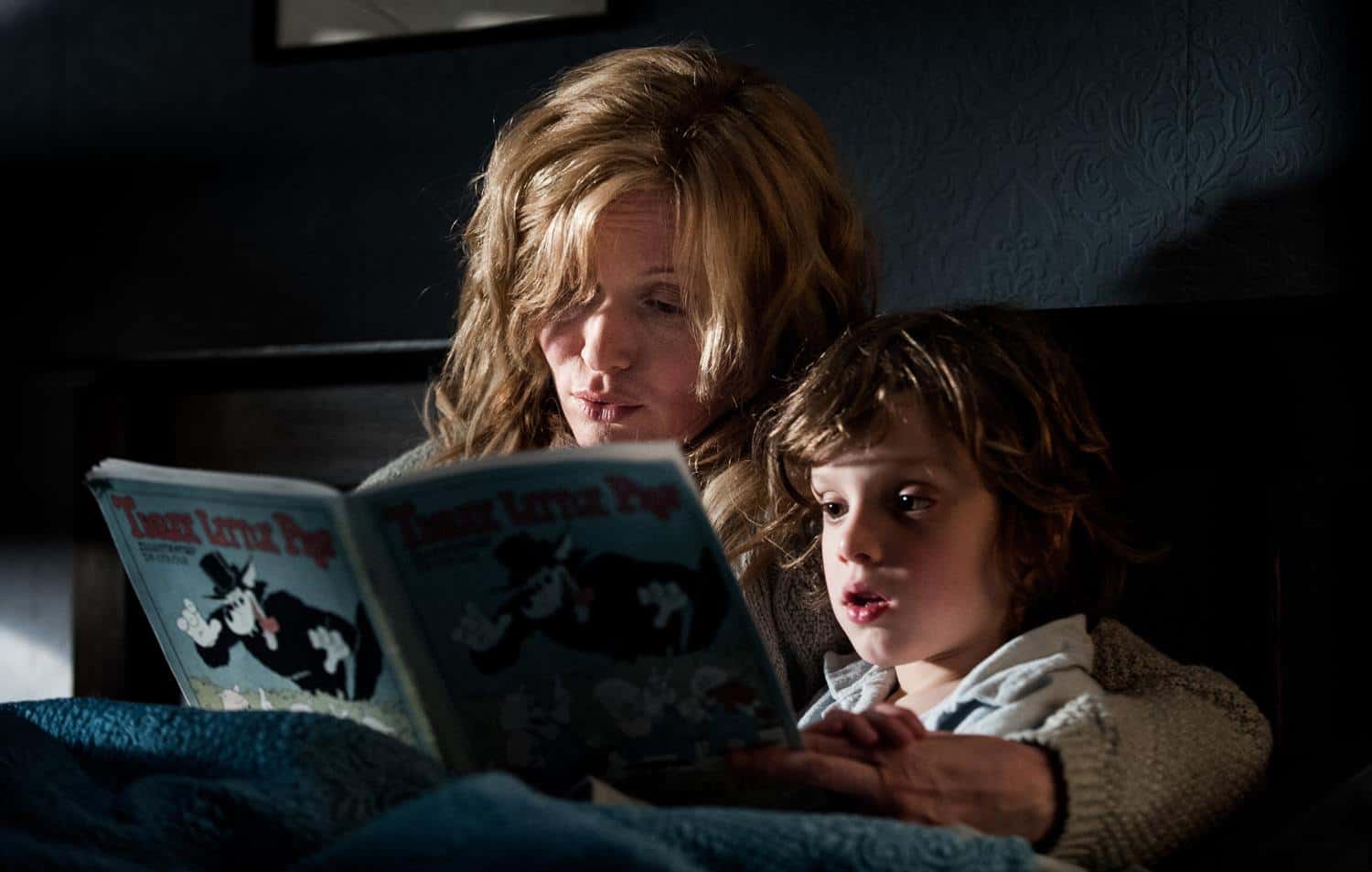 Synopsis: Solo mother Amelia and her troubled son Sam find a mysterious pop-up book about an entity known as The Babadook which Sam believes to be a real monster that poses a serious threat to both of them.
Director: Jennifer Kent
Runtime: 94 minutes (24 fps), 90 minutes (25 fps)
MPAA Rating: Unrated
IMDb: 6.9/10  Rotten Tomatoes: 98%
Netflix (US): No
Jump Scares:  11 (2 major, 9 minor)
Jump Scare Rating: The terror generated in this movie is more psychological rather than through jump scares however there are still a handful of jumpy moments, particularly around the 49 minute mark.


WARNING: The jump scare descriptions listed below may contain minor spoilers
Show Descriptions
Jump Scare Times
Please note the original Australian blu-ray was released in 25 fps and is therefore approximately 4% faster than the more common 24 (23.976) fps version. The timings below are for the 24 fps version with the 25 fps timings in brackets. In order to determine which version you have check the total duration of the movie. The 24 fps is 94 minutes in length while the 25 fps is 90 minutes.
15:41 (15:00) – Sam jumps on Amelia's bed.
26:49 (25:42) – There is a loud thump followed by a scream.
46:19 (44:23) – Amelia sees the Babadook through the window of Mrs. Roach's house.
49:23 (47:20) – The Babadook crawls across the ceiling above Amelia's bed. [Video]
49:37 (47:32) – The Babadook comes down towards Amelia who then wakes up from a nightmare. [Video]
54:26 (52:09) – Amelia sees the Babadook through her rear view mirror.
57:58 (55:34) – There is some loud inaudible talking just before Amelia wakes up.
1:07:32 (1:04:43) – The Babadook stretches out his arms.
1:07:48 (1:04:58) – A hat falls down into the fireplace.
1:16:30 (1:13:19) – Amelia screams loudly at Sam.
1:27:45 (1:24:07) – There is a loud roaring noise as something approaches Amelia.
(Major scares in bold)
Download a .srt file of the jump scares in The Babadook [more info].