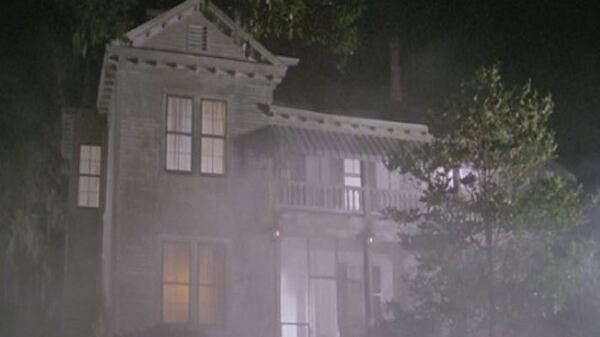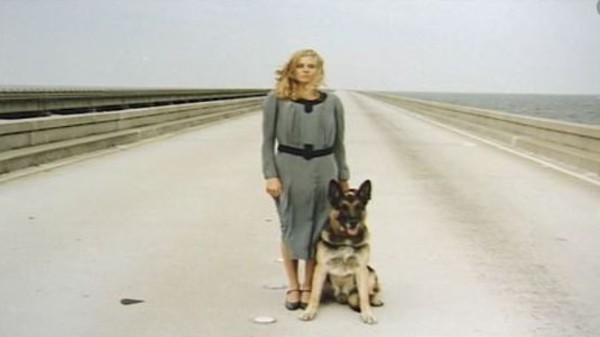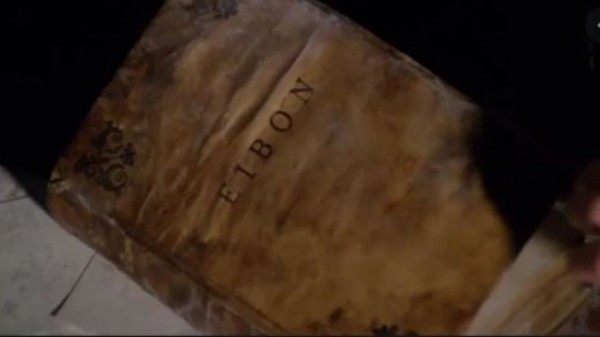 See below for the exact times and descriptions of the 27 jump scares in The Beyond, which has a jump scare rating of 4.0.
Jump Scare Rating: Graphic, violent, and brutal and definitely one of the scarier horror movies out there. But even though there are numerous jump scares as well, most of them are actually quite tame.


Synopsis: Liza Merrill inherits a hotel and plans to refurbish and reopen it. But the hotel is revealed to be one of the 7 gateways to hell, and all hell starts to break loose inside the hotel.
Contributor: Jóhann Rói Mortensen contributed all the information on this page (Sign up now to become a contributor too! Learn more)
Director: Lucio Fulci
Runtime: 87 minutes
WARNING: The jump scare descriptions listed below may contain minor spoilers

Jump Scare Times
00:09:11 – Larry looks inside a window and sees a white-eyed woman.
00:11:11 – A telephone rings.
00:18:16 – A hand reaches out through a dissolving hole in a wall, and attacks Joe.
00:22:12 – The camera zooms in on Martha, and immediately after the camera switches over on a decomposing corpse, floating on the surface in some water.
00:22:22 – The camera switches over to the white-eyed woman.
00:28:41 – As Mary-Ann begins to scream, the Camera zooms in on her.
00:29:39 – Jill turns around and sees two corpses.
00:34:00 – Jill opens a door and runs into a one-eyed zombie.
00:34:47 – Jill opens her eyes and reveals that her eyes are now white.
00:37:37 – As Emily puts her hands on a painting, a bell suddenly stars ringing.
00:38:41 – when Emily takes her hands off the painting, she sees that her hands are bleeding.
00:42:33 – After entering room 36, Liza opens the bathroom door, and sees Schweick's corpse nailed on the wall.
00:46:24 – Liza looks through a window, and the camera suddenly shifts and zooms in on the book of Eibon.
00:49:50 – As martin looks through a book, a unseen force knocks him off the ladder.
00:58:55 – Martha discovers a re-animated Joe in the bathtub, that attacks her.
01:02:14 – The camera shifts over on a piano, that suddenly starts playing.
01:02:52 – Emily ducks her head down, and a zombie is standing behind her.
01:03:43 – A Zombie appears in front of the screen.
01:04:10 – Emily is crawling as the camera movers upwards to reveal another zombie.
01:06:30 – Dickie (the dog) turns around, and brutally kills Emily.
01:08:26 – Liza is suddenly attacked by the re-animated hotel worker.
01:11:28 – A unseen force suddenly hits Liza and John with thunderstorm, and blood starts dripping down on them.
01:15:16 – A zombie smashes through the window, and attacks Liza.
01:18:25 – The glass in a door suddenly breaks, and Dr. Harris is impaled by the glass splinter.
01:20:48 – A zombie leaps up, and attacks Liza.
01:21:03 – John opens a door, and sees a zombie slowly walking towards him and Liza.
01:22:00 – Jill suddenly attack Liza.
(Major jump scares in bold)
Watch with subtitles that warn you about jump scares! Download the .srt file of the jump scares in The Beyond. [More info]
Report inaccurate data: Contact us with the URL of this page and a description of what data is inaccurate. We'll work to get it fixed!