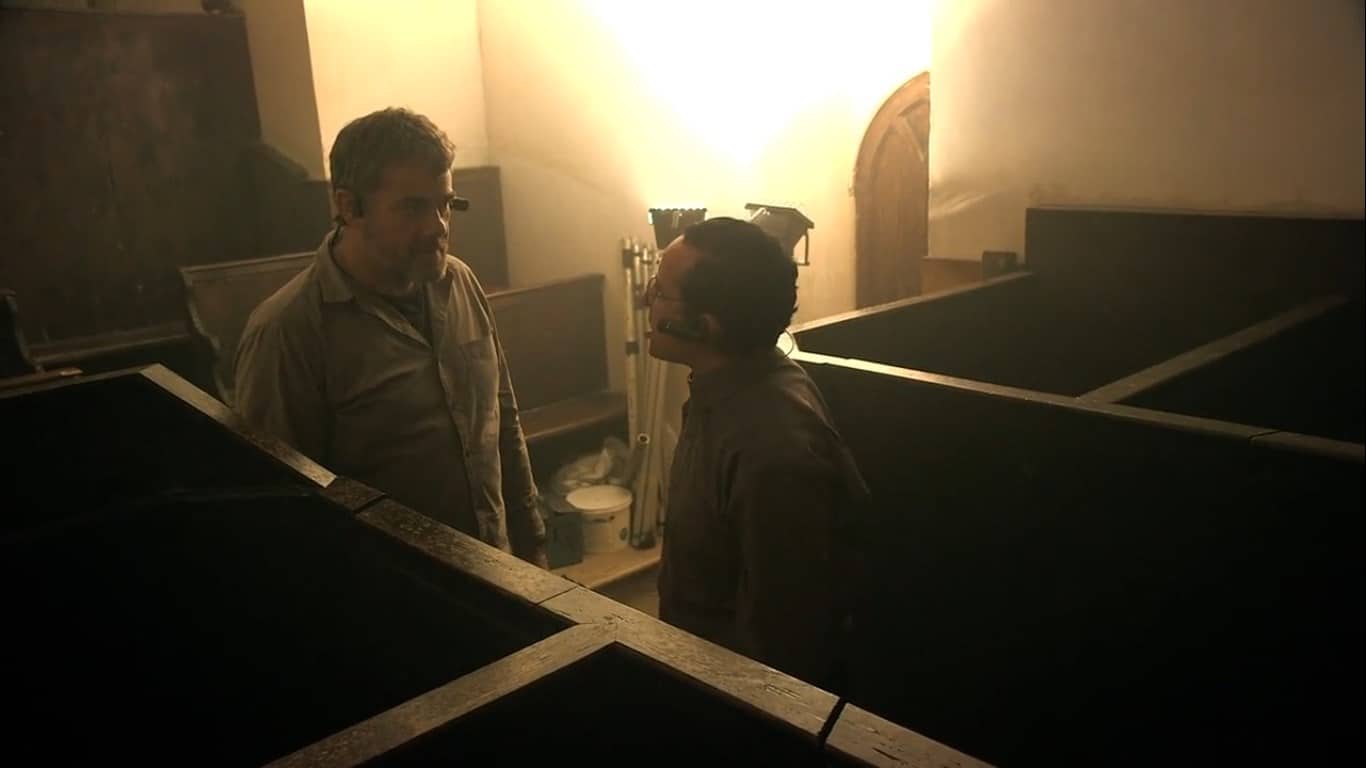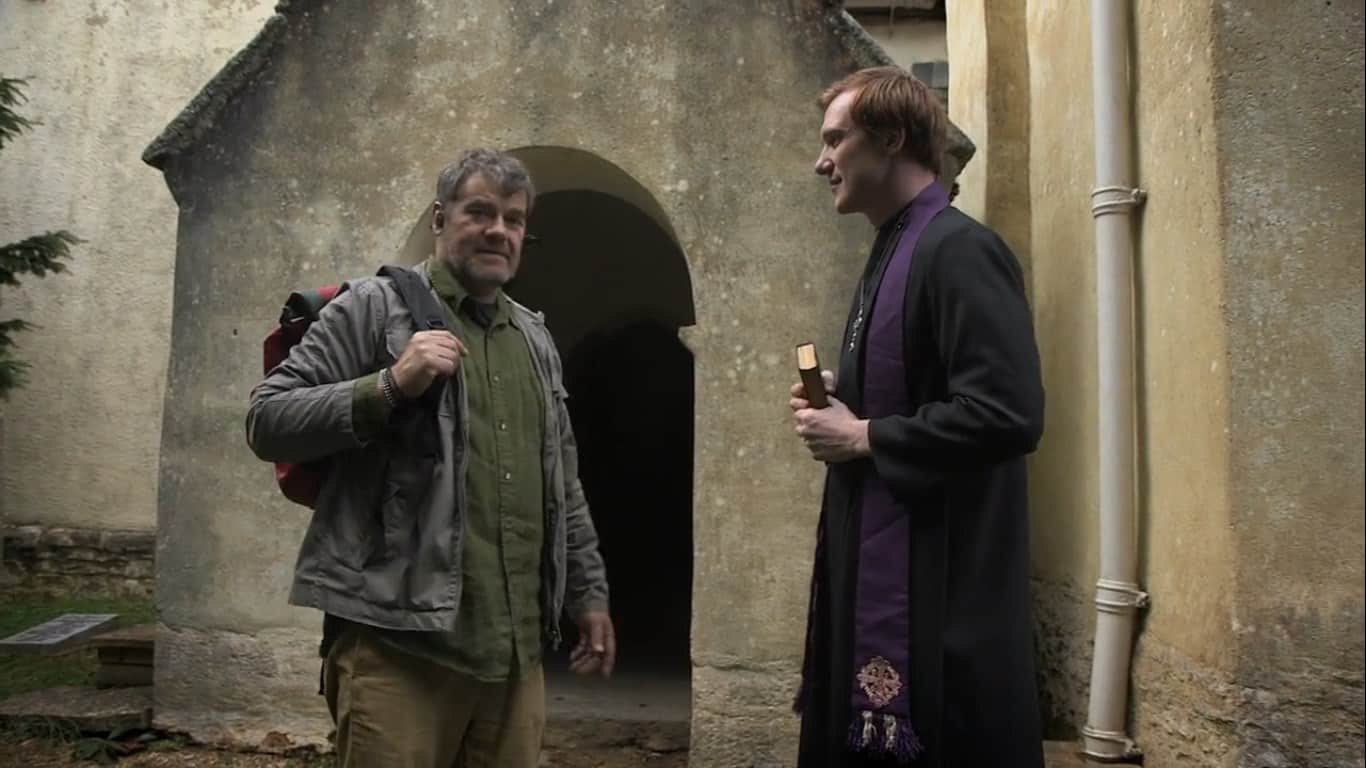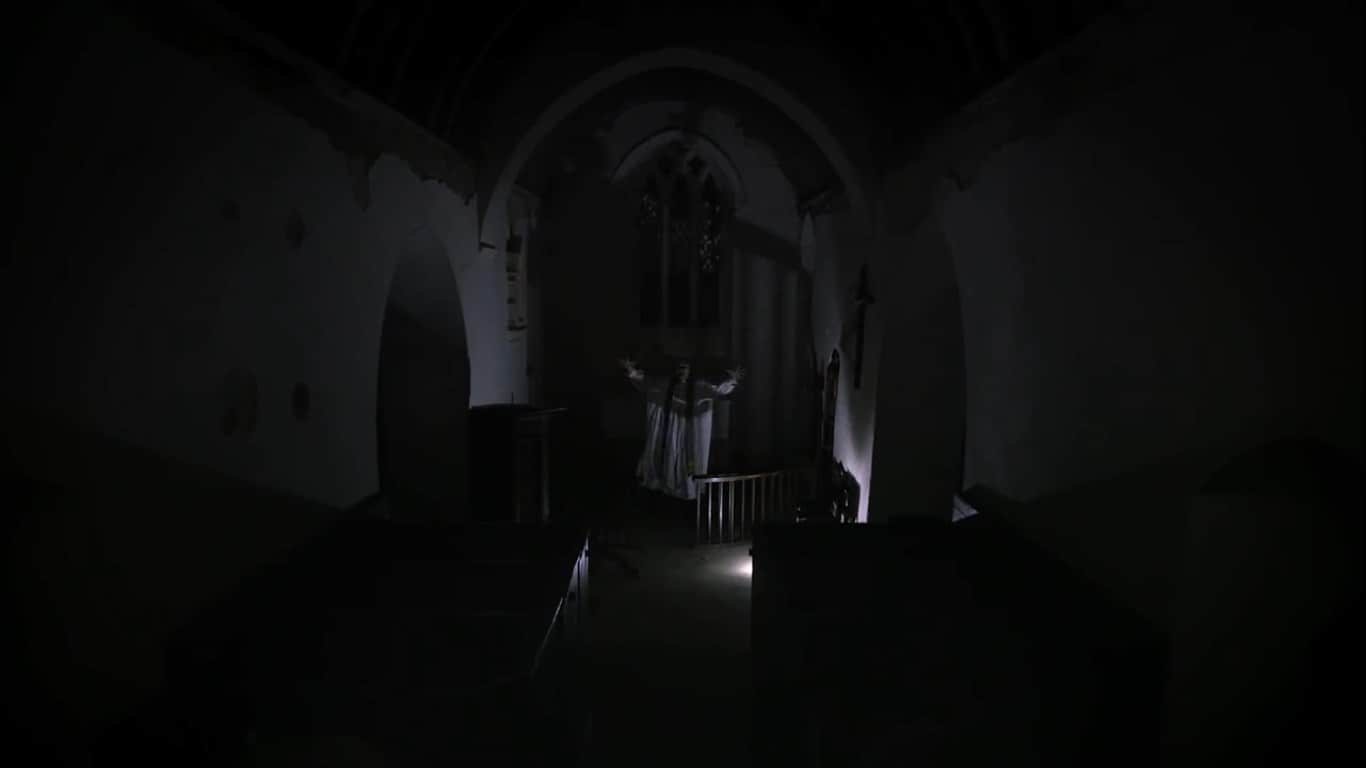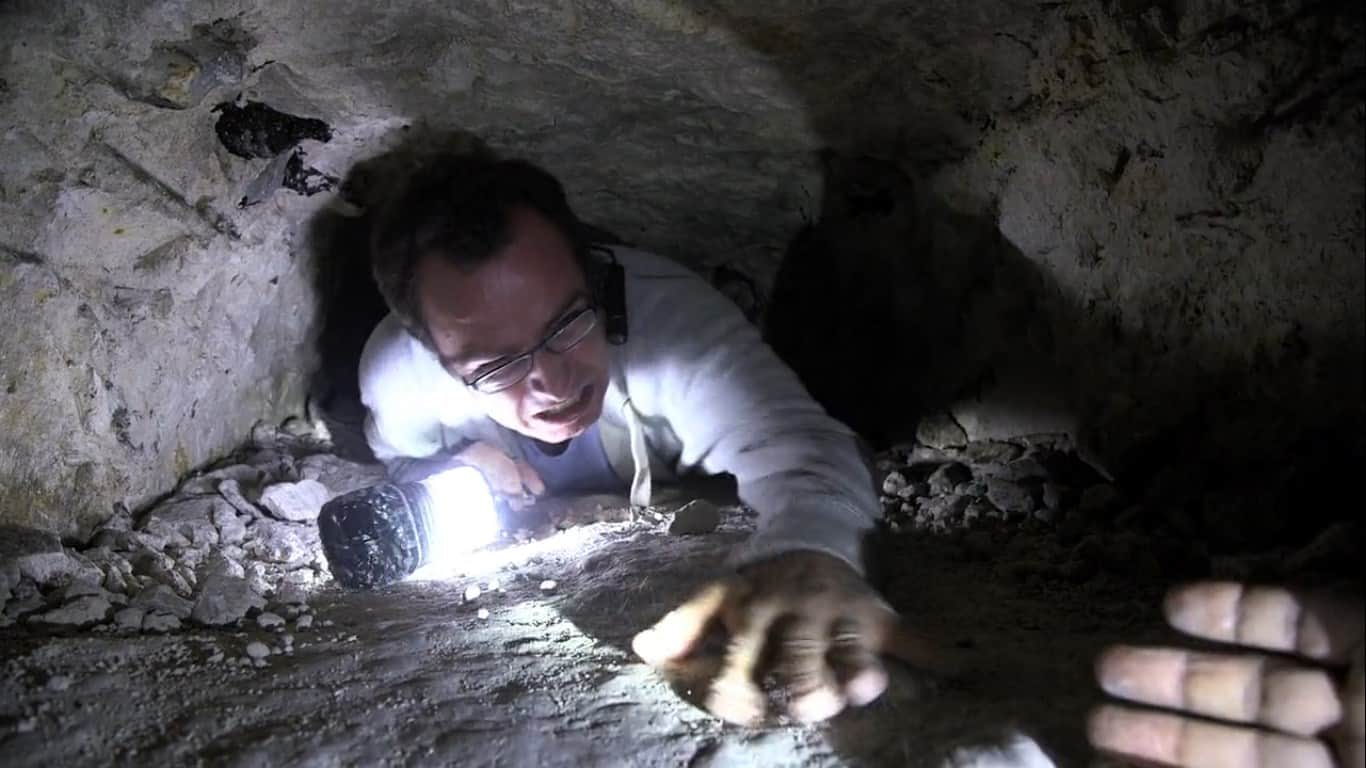 Synopsis: A team working for the Vatican investigate an old church in the British countryside where supernatural activity has supposedly occurred.
Director: Elliot Goldner
Runtime: 89 minutes
MPAA Rating: R
IMDb: 5.7/10  Rotten Tomatoes: 80%
Netflix (US): No
Tags: Found Footage, Mystery, Religion / The Occult
Jump Scares:  12 (1 major, 11 minor)
Jump Scare Rating: The Borderlands (aka Final Prayer) is quite dialogue heavy in the early going and it isn't until the second half where most of the scary scenes (and jump scares) occur.


WARNING: The jump scare descriptions listed below may contain minor spoilers
Show Descriptions
Jump Scare Times
26:00 – After a long period if silence, a door slams loudly.
33:13 – Gray jumps out at Deacon as he investigates a strange noise. [Video]
36:10 – Gray turns and is startled by a dog standing in front of him.
36:59 – There is a loud noise as Mark appears to hit his head on something.
42:59 – A book falls to the floor.
43:08 – A door slams.
53:06 – The crucifix falls off the wall.
53:40 – Father Crellick who appears to be dead, suddenly grabs Gray by the arm.
1:03:58 – Deacon kicks a beer can during a tense scene.
1:17:35 – Several lights suddenly explode.
1:19:56 – A panicked Gray runs into Deacon.
1:28:48 – The camera cuts out for several seconds before coming back to Gray who is screaming in agony.
(Major scares in bold)
Download a .srt file of the jump scares in The Borderlands [more info].